Now that the last of the Christmas cards are in the mail, I can share both sides of our Christmas card this year! I posted a sneak peek on Instagram a few weeks ago.
We took these photos when we went to Nantucket this fall. I just LOVE them. Over the summer we tried to get a family photo when we went to Cape Cod one of the weeks, but Sprout just would not cooperate. (To be fair, we were on a beach and he was LOVING running in and out of the ocean. He had zero plans to sit still for a photo!)
Regardless, I love how these cards came out. I feel like they show how Eleanor can be serious or silly, and the card design is perfectly simple.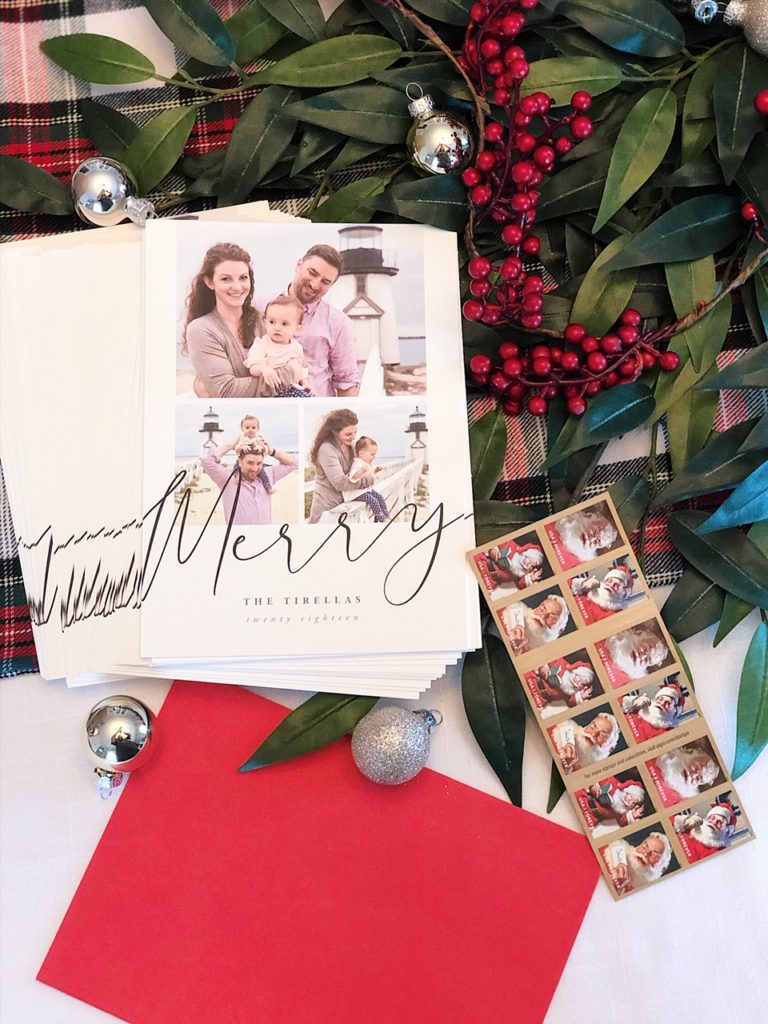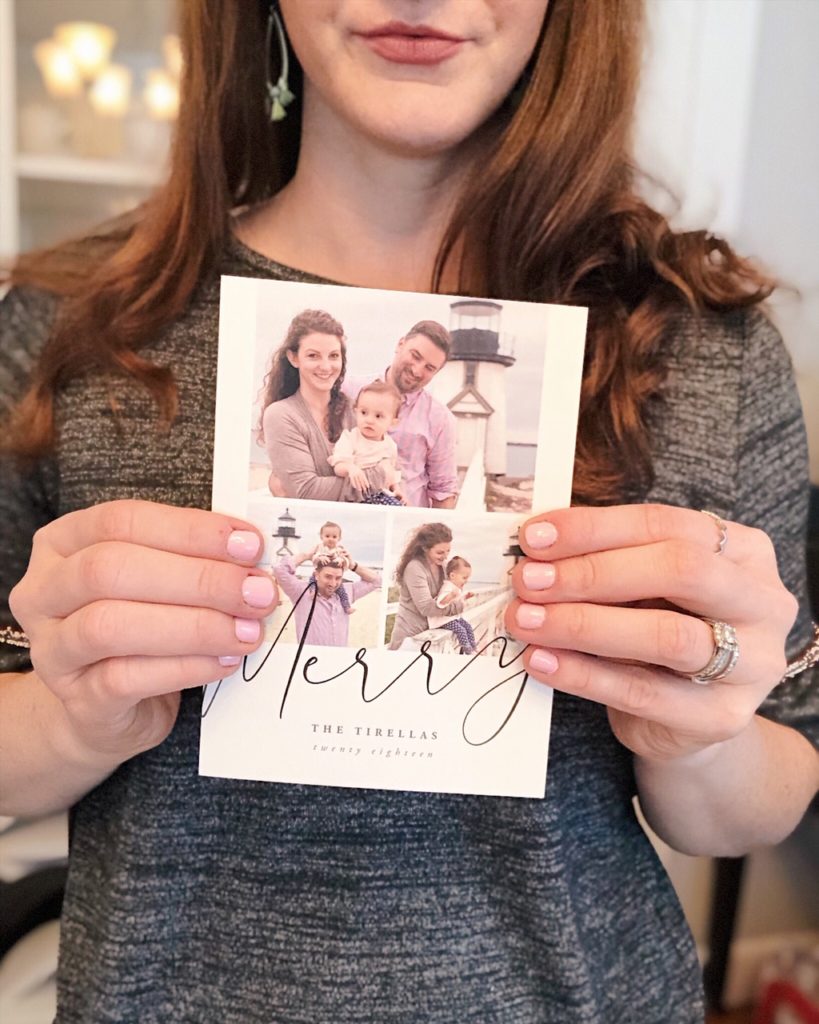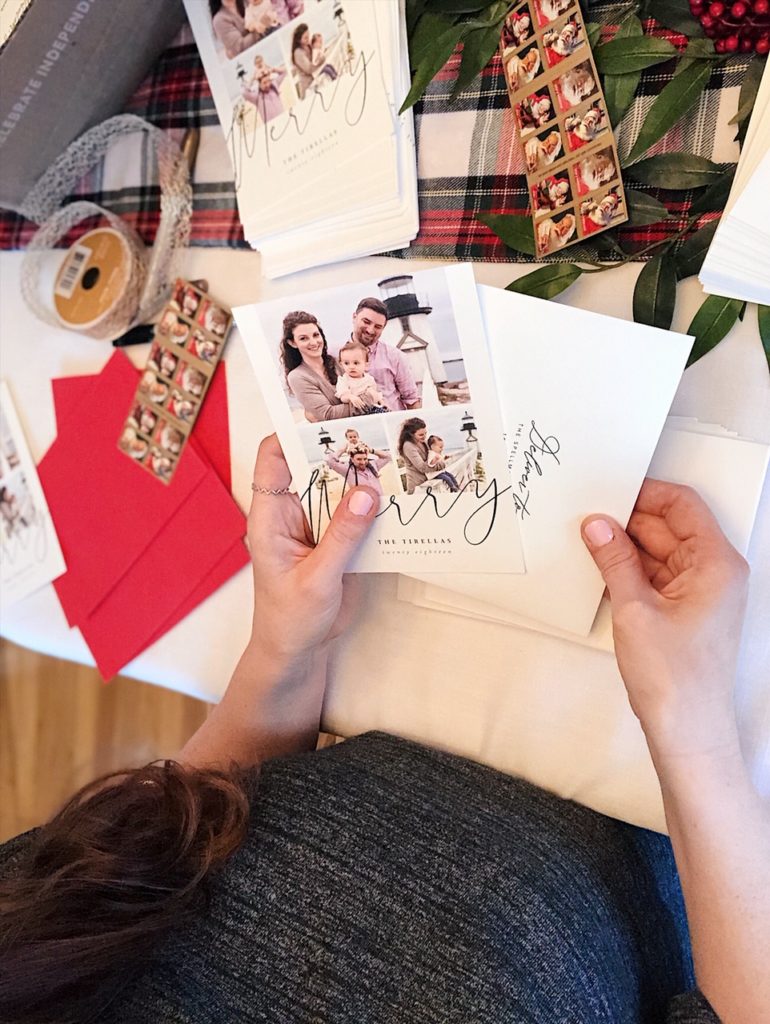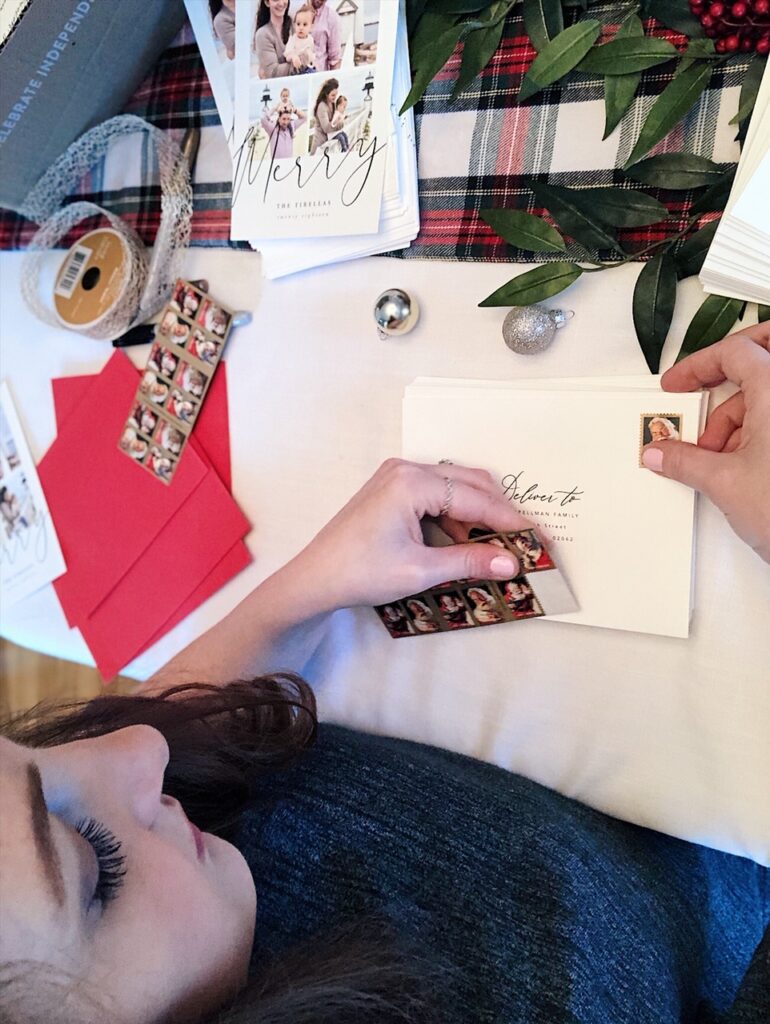 On the back of the card, I included photos through the year: one from E's first birthday party, one of Eleanor and Sprout when she turned six months old (absolutely my favorite picture of the two of them! She was wearing a onesie customized with a drawing of Sprout on it!), a great photo I took of her on the boat this summer, and then one of the aforementioned beach photos from Cape Cod. Sprout was running around somewhere in the background of that scene!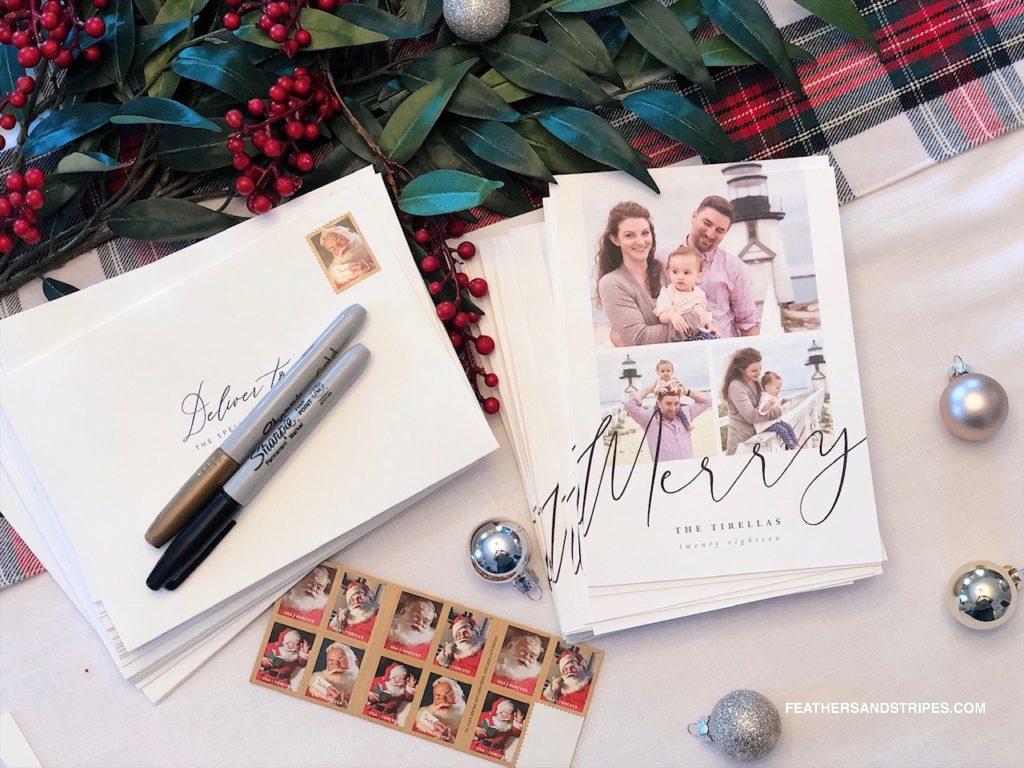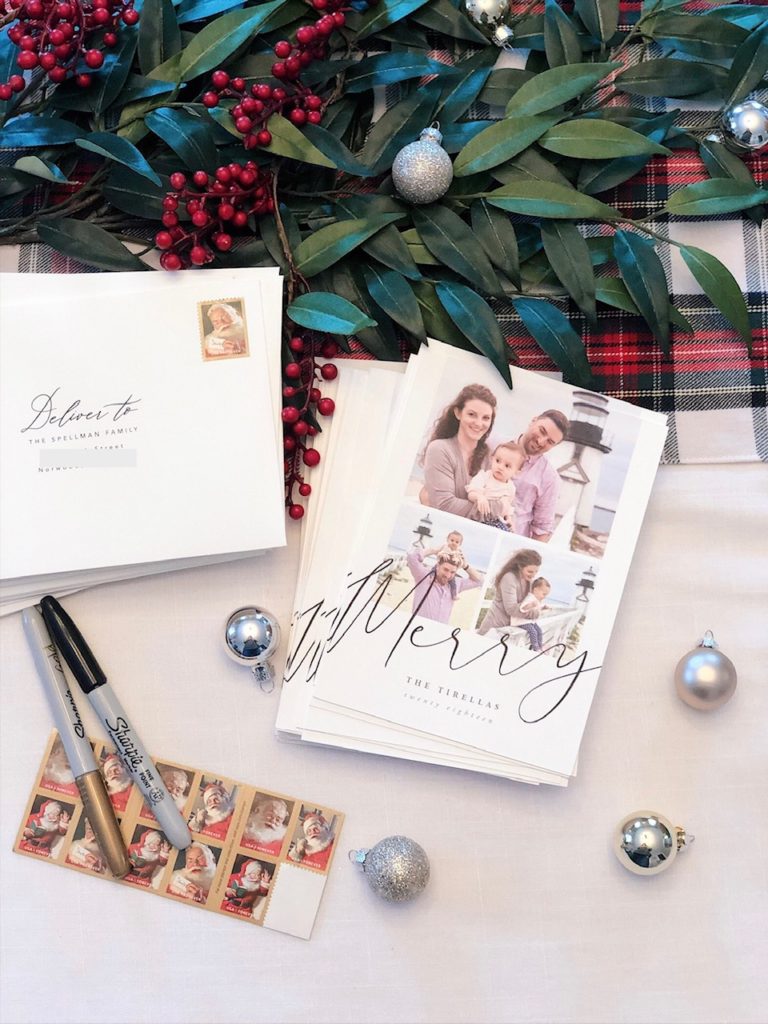 This year I used Minted for our Christmas cards. The idea of sitting down and attempting to creatively address Christmas Cards like I did in 2017 or 2016 was overwhelming. I love that Minted addresses the cards for you with just a simple click of an upload! I input our address list, and bam… Done for me.
Cards are starting to roll in, and I love receiving them in the mail. I'm so glad that I've been able to keep up the tradition of sending out cards each year. It's such a special time of year to pop into someone's mailbox to just say "merry merry!"
Do you do Christmas cards? I love the idea of New Year cards, too!
Shop my favorite Minted designs:

https://www.instagram.com/p/BqV4tr0gnt6/?utm_source=ig_web_button_share_sheet
Thank you to Minted for gifting us with our Christmas cards this year!