I love Cape Cod and the islands in the summer months, but there's something even more special about them in the fall, when all of the tourists have gone home. We decided to visit Nantucket in the fall recently. It was the best decision!
Getting to Nantucket
Year round you can take the ferry, either with a vehicle (which takes about 2 hours from the Cape to Nantucket) or without a vehicle and for a bit more per ticket (takes about an hour).
Cape Air (which was bought by jetBlue a few years back) also flies from Boston (Logan Airport) which is a super short flight compared to driving to the Cape and then taking the ferry (especially if you're going on a busy weekend).
Because we were going off season, we drove to Hyannis and took the fast ferry from there. I knew it wasn't going to be a busy time, so we didn't book tickets ahead of time (but if you're going May-September, make sure you make a reservation ahead of time!).
Practical advice about getting to Nantucket via the ferry:
You can walk your stroller right onto the boat. You get priority boarding with a stroller, so that allows you to get right on the boat and go to the front for a seat at one of the 3 tables. Crucial if you have kids!
Dogs are allowed on the boat, so you'll see lots of furry friends (something that Eleanor definitely loved)
When you get to the ferry, you'll need to pay to park and then park your own car, so make sure you leave at least 15 minutes to do so. We like to get there 45 minutes early if possible so we aren't rushing.
You can stop and unload your bags and then go park, which makes things easy, especially if you're traveling with kids. Pack anything you might need in your "carry on" and put everything else on the luggage carts.
There is a snack bar on the boat, but it's not fancy. Basic granola bars, lots of candy, soda, etc.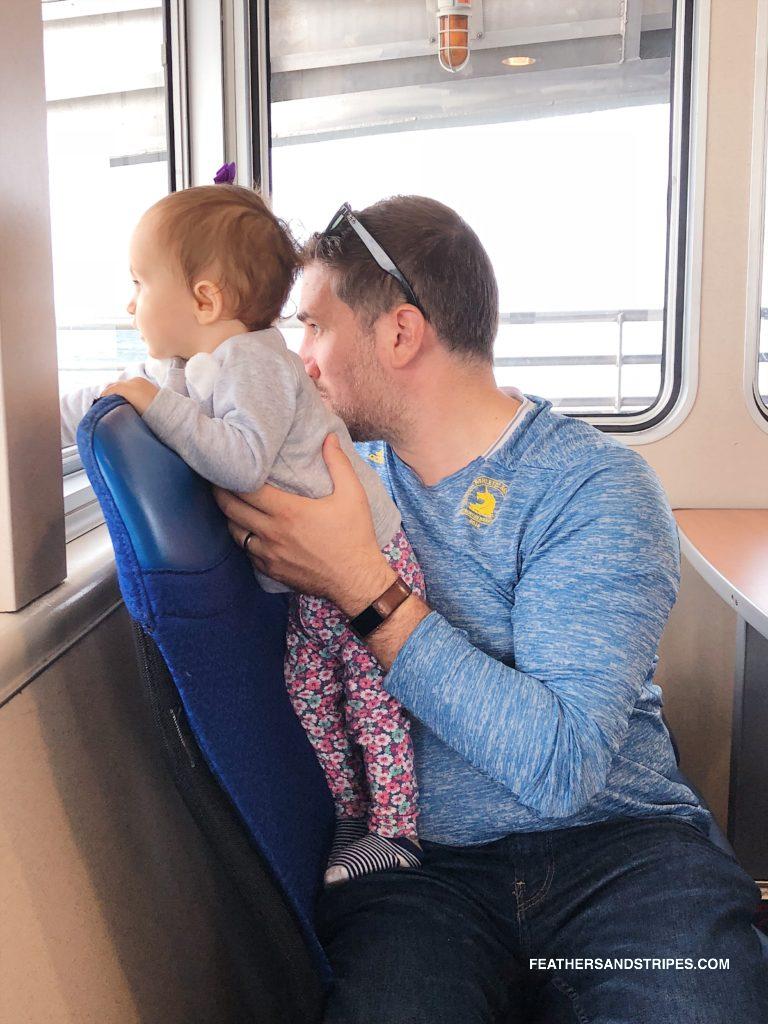 What's different about the shoulder season (September and October)
As soon as Labor Day is over, you're technically in the shoulder season of fall. That means that house rental rates drop by up to $500 a night from what we saw, hotel prices are slashed in half, and you don't have to deal with tons of traffic.
During the summer the island population swells to over 50,000 people; but in the off season there are just 10,000 residents. Being there in the shoulder season means you'll see some tourists, but you won't have to fight your way across the street or into a restaurant. (We made a reservation for a notoriously hard restaurant to get into the day before – unheard of during the summer months!)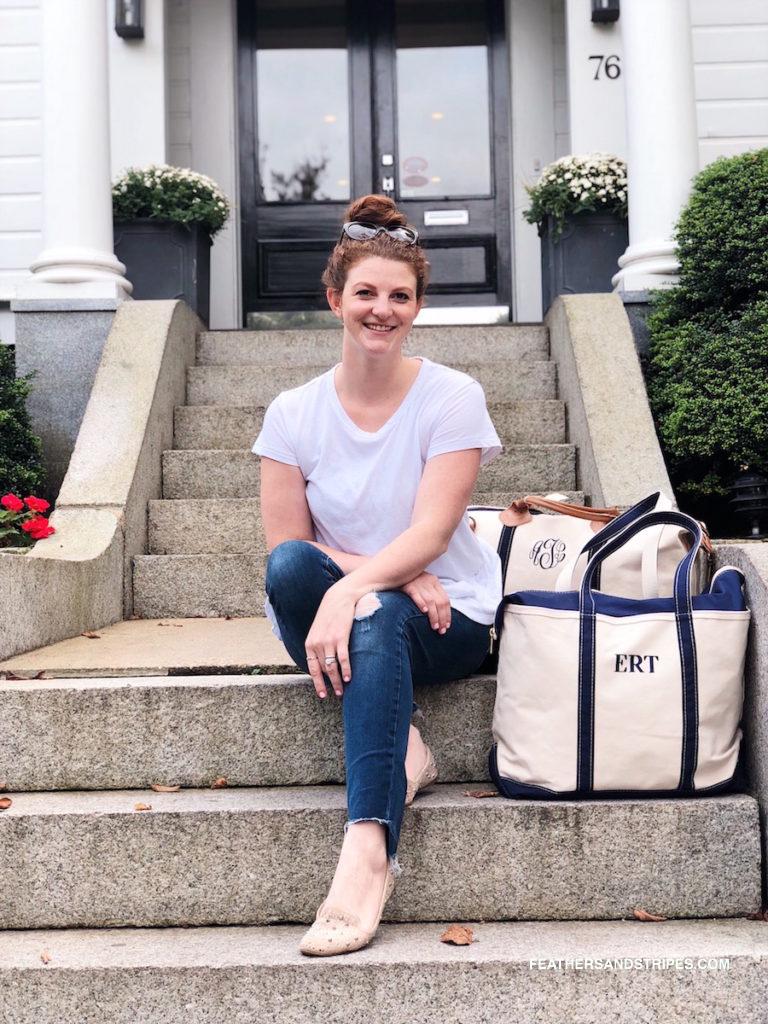 What to do in Nantucket in the fall
Brant Point Lighthouse: Just a short walk from downtown, this lighthouse is the one you go right past when you're coming in on the ferry. It's a great spot for a photo opp! It's also within walking distance of the ferry!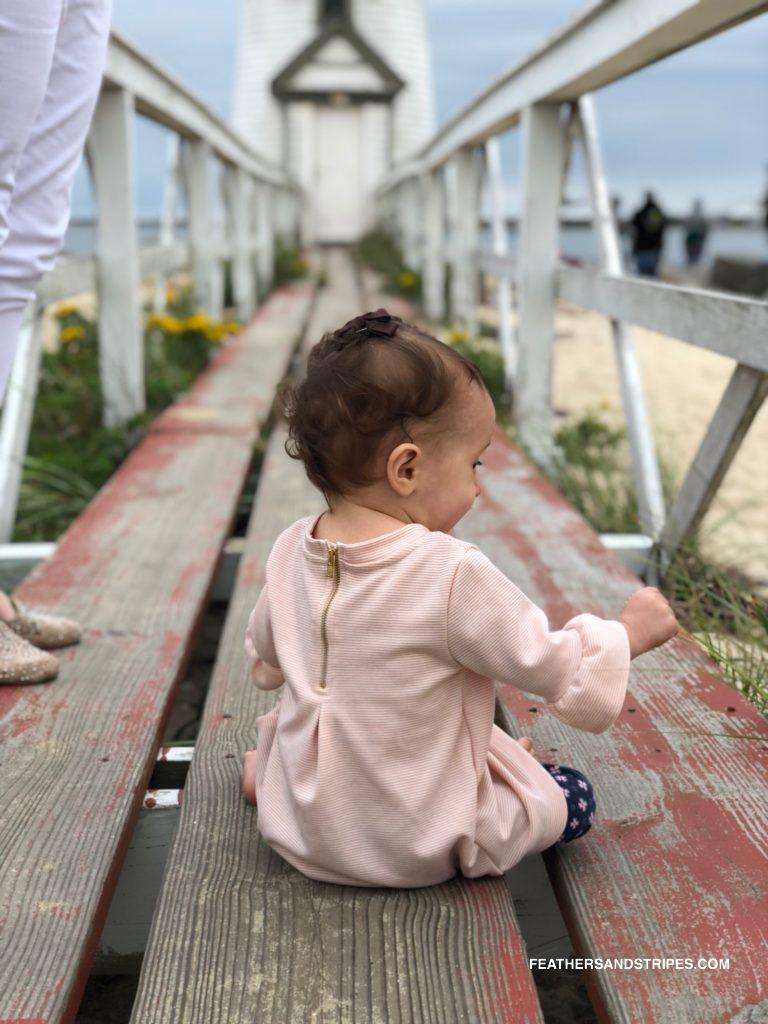 Bike paths: If the weather is nice and you're up for an adventure, you can rent a bike from one of a few places in town (or grab one from your hotel if you're staying somewhere that has them).
Whaling Museum: Especially if you get a rainy day, but I think everyone should visit the Whaling Museum at least once! It gives you a better sense of why Nantucket is how it is, especially with the houses (you'll understand "widows walks" and why so many of the older houses have them!). It's also just a really different kind of museum. Did you know that Nantucket was the whaling capital of the world at one point??
Visit 'Sconset: Its actual name is Siasconset, but everyone calls it 'Sconset. Go for the beautiful houses, and walk the Bluff Walk if you have some time. It goes through the backyards of some gorgeous homes, with the ocean on the other side. Watch for sea lions!
You might also be interested in: A Complete Cape Cod Packing List
How to get around the island without a car
If you aren't taking a car over to Nantucket (which can cost around $400), you should stay in the downtown area. Everything is walkable, from restaurants to shops to the Whaling Museum. Uber and taxis exist on the island, and you can rent bikes during the day(and lots of hotels have complimentary bicycles, too).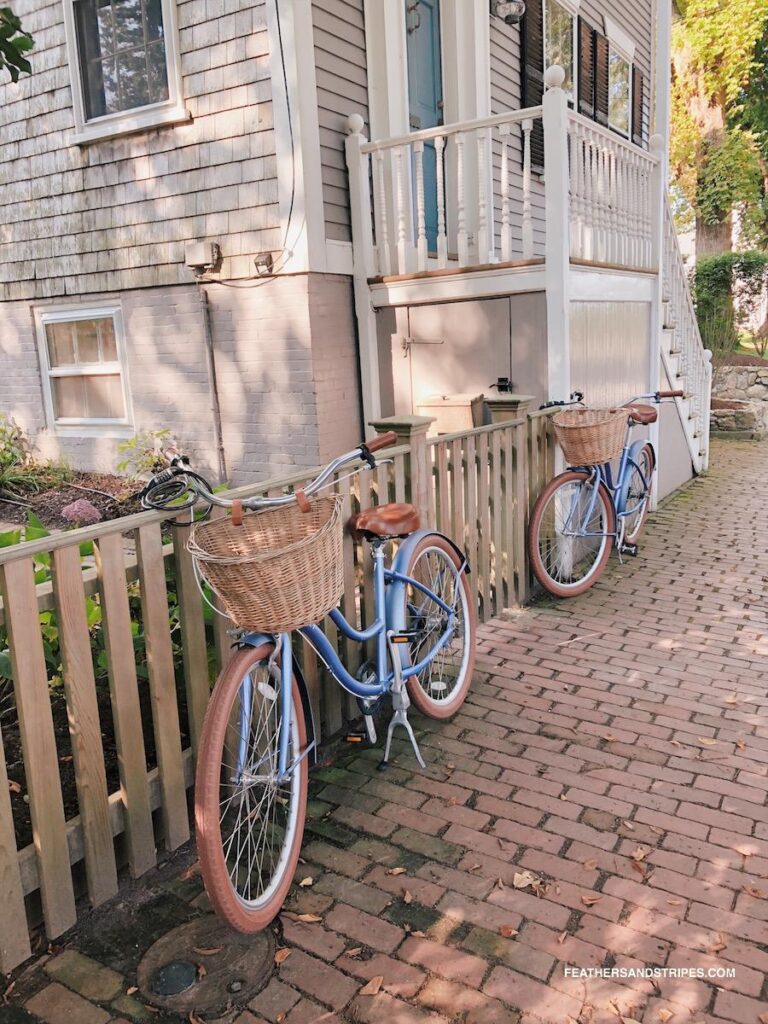 Initially we thought we would rent bikes and bike out to 'Sconset one day, but then I was like LOL and we took the bus instead. I'm not typically a fan of public transportation, but the little bus on Nantucket is awesome. You pick it up downtown at the visitors center, and it has a few different routes. One goes all the way out to 'Sconset and the east side, essentially "the other" side of the island from where you come in on the ferry. . It takes about 15 minutes and costs $3 per person, which you can't beat!
Where to eat
Hands down the best meal we had was at Galley Beach, which opens its reservations list 30 days ahead. It's hard to get into during the summer months, but we got a reservation easily the day before. This might be because we booked a 5:30pm (#travelwithbaby) or because it was a weeknight, but either way, I was surprised that it had availability. Galley Beach is the only restaurant I've ever seen with tables actually on the sand. The sun sets practically right in front of you! (Our meal was really good, too!)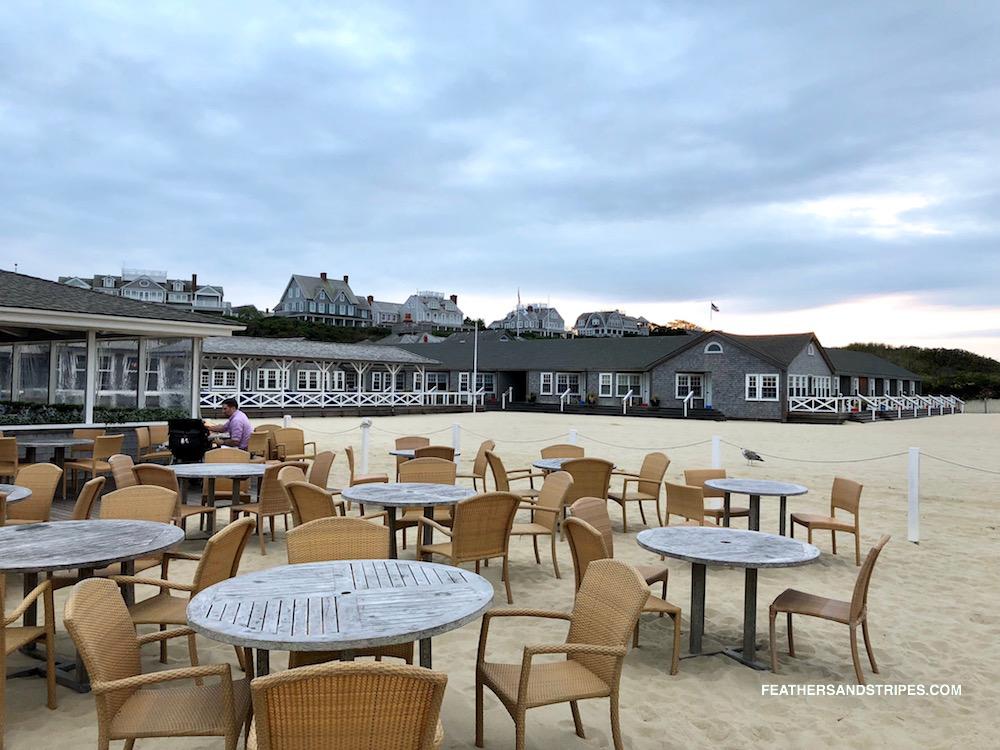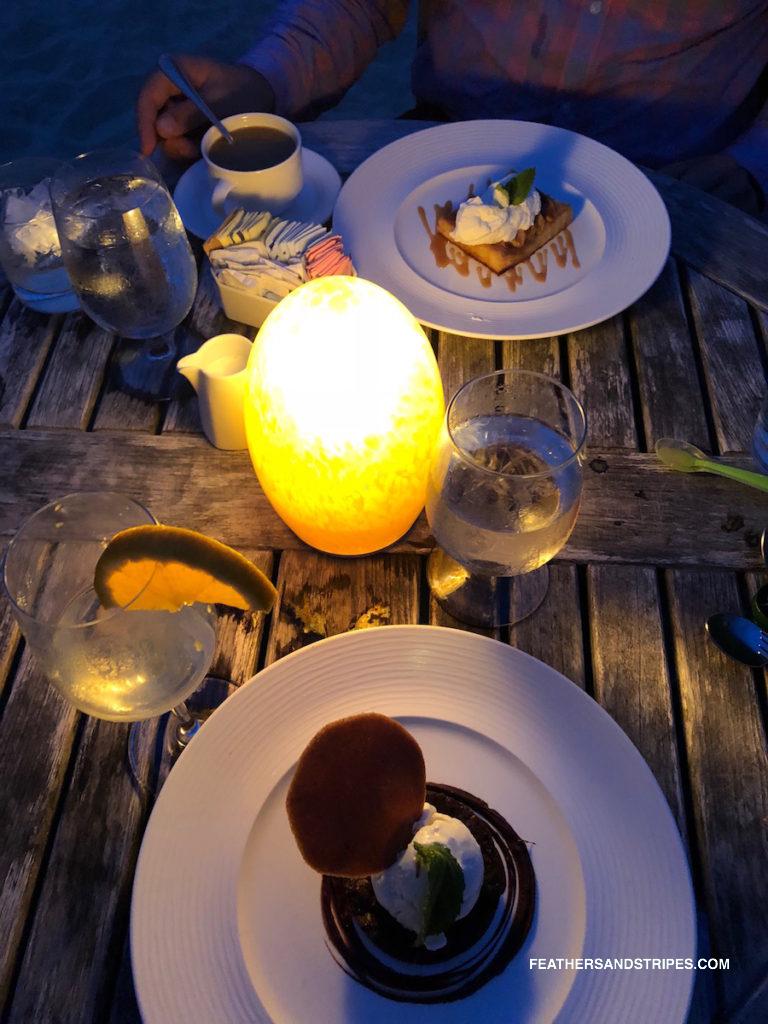 Where to stay
You can read my full post on our stay at 76 Main here.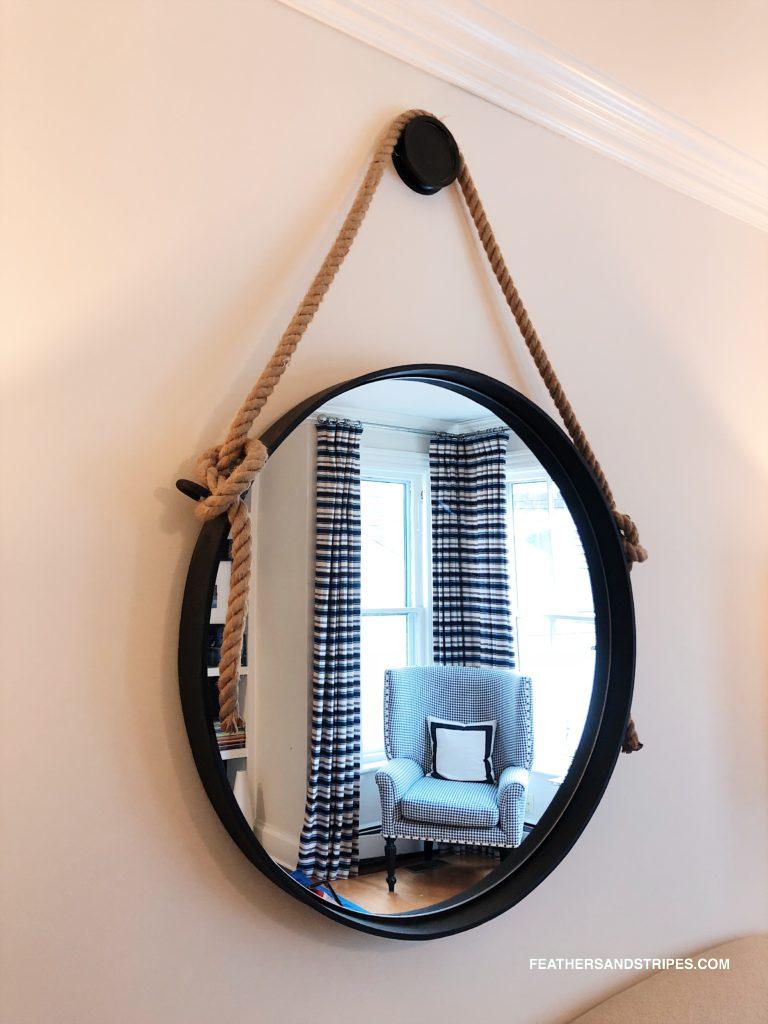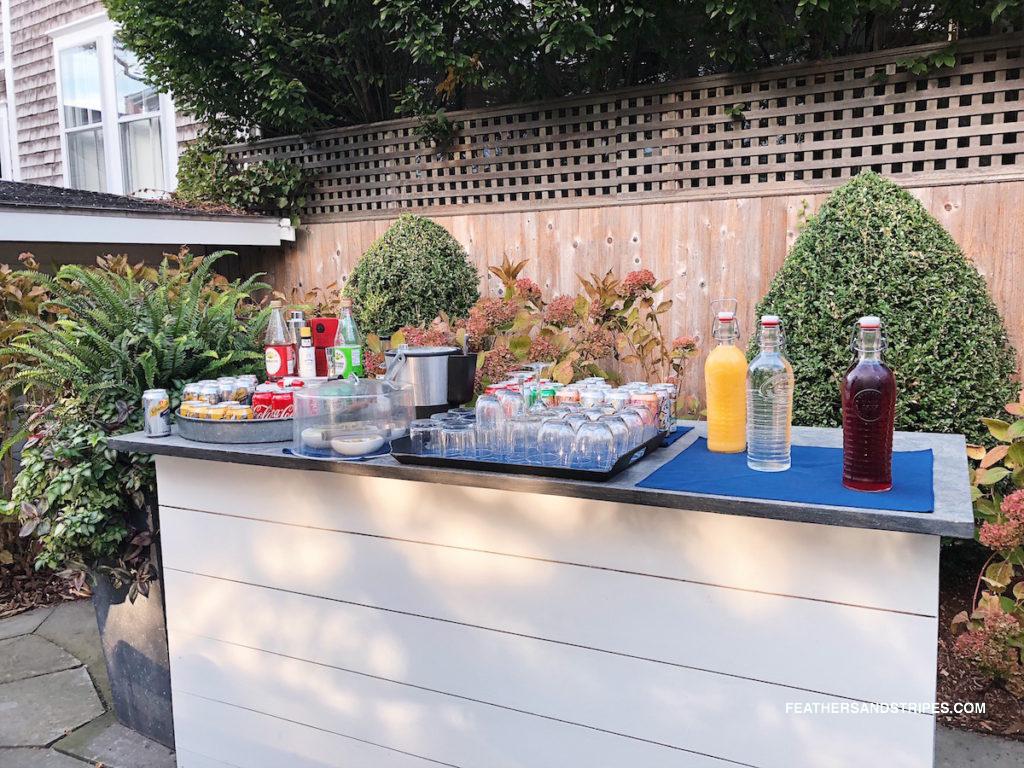 76 Main has a BYOB happy hour mixers bar set up in the afternoons
Breakfast
We chose to eat breakfast at our hotel because it was so good every morning, but here are a few places to check out:
Black-Eyed Susans
Nantucket Coffee Roasters
Provisions (breakfast sandwiches)
Lunch
Provisions for sandwiches
Easy Street Cantina is a cool spot to watch the trucks and cars go on and off the ferries (we were staring for a while)
The Tavern
Oath Pizza
The Club Car
Cisco Brewery is also a local favorite!
Practical Advice on Going to Nantucket with a Baby
First of all, make sure your stroller can handle bumpy roads. Some of the roads still have cobblestones, others are covered in sand, and you'll want a stroller that can handle it all. We brought our BOB, and I'm so glad we did!
Bring everything you might need with you. There's a grocery store on the island, but everything is insanely expensive compared to what you paid back home. If you have to, buy whatever you need before you get on the ferry. (If you're coming from far away, for example, grab everything in Hyannis first.)
Being on Nantucket in the fall with a baby is much easier on the parents. Because there are smaller crowds, it's easier to get into a restaurant, which means you have more attention from waitstaff (read: they'll get you your bill faster if you need to get out of there because it's bedtime). If you're a New Englander – or are visiting New England – definitely think about Nantucket as a vacation destination.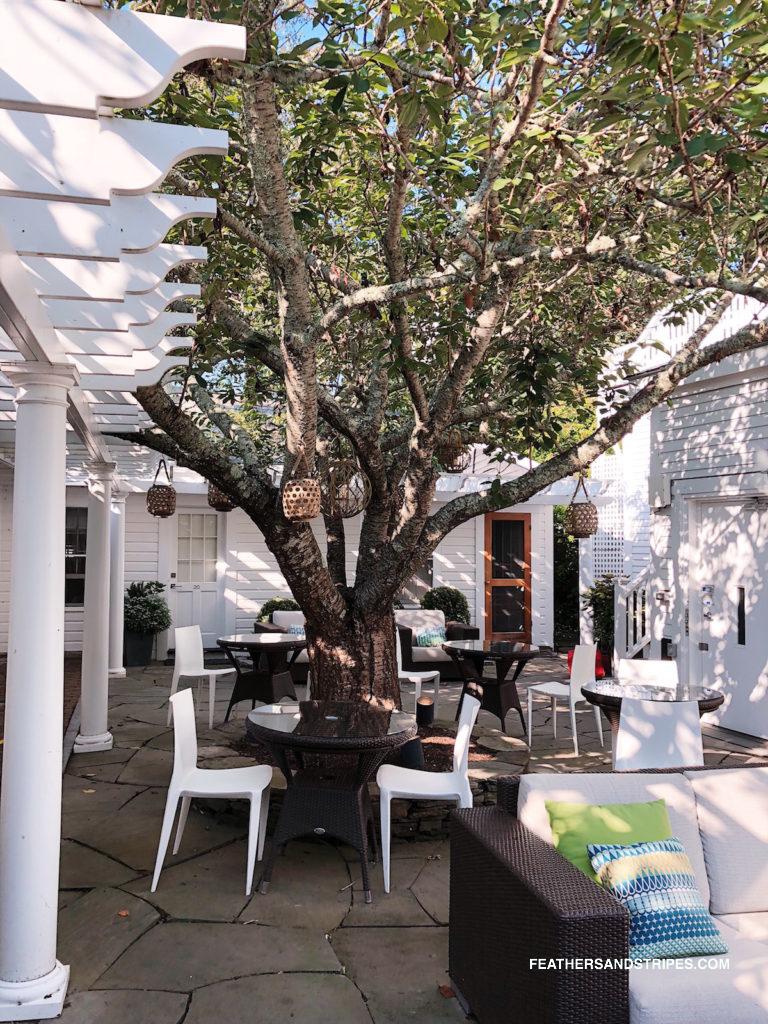 You can watch this short video to see exactly how we spent our 48 hours on Nantucket!
Loving this Nantucket in the fall feature? Take a look here for more of my travel favorites!
Thank you to 76 Main for hosting us for the weekend!