I must have researched for hours to figure out which double stroller I should get for running errands with the kids.
My criteria for a double stroller:
Easy push
Easy to fold and put in the back of the car
Works well on grass and other terrain
Could be a single or a double
Car seat adapter available
Large storage area underneath
Originally I thought I wanted a side by side stroller, but then I decided that a tandem would probably work better. I wanted something I could use as a single stroller or double, which a tandem allows for.
I've had the Baby Jogger City Select now for almost a year. Here's my honest review of the stroller!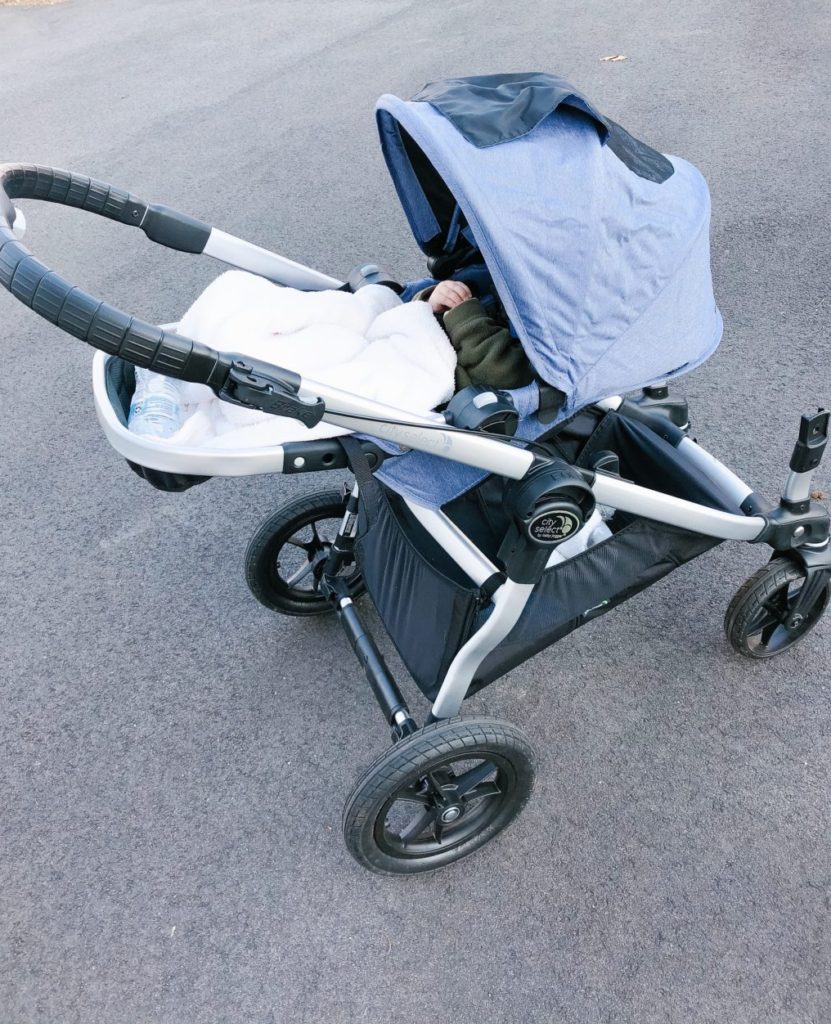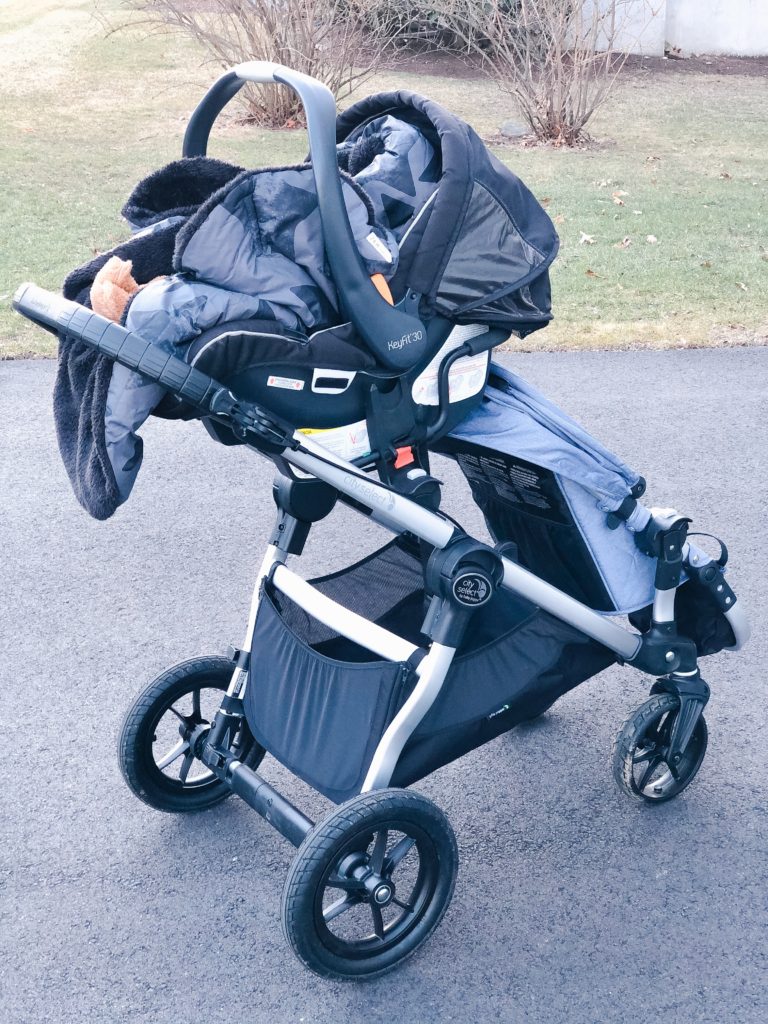 I always check this site first when I'm buying baby gear, as they often have the best prices!
What I love about the City Select double stroller
First of all, the color. I always choose blue or navy blue over any other color, and the Moonlight Blue is so pretty in person!
The sunshades are large and provide a lot of coverage.
The stroller base folds up easily, but it does require both hands.
It has a car seat adapter (sold separately) that accommodates the car seat we use.
For a third child (or an older second child), there's an optional glider board you can add.
When my baby boy was younger, I could recline the seat and put him in there for a walk. I didn't need a bassinet attachment. (Starting when he was around 5 months old. Prior to that I used the car seat.)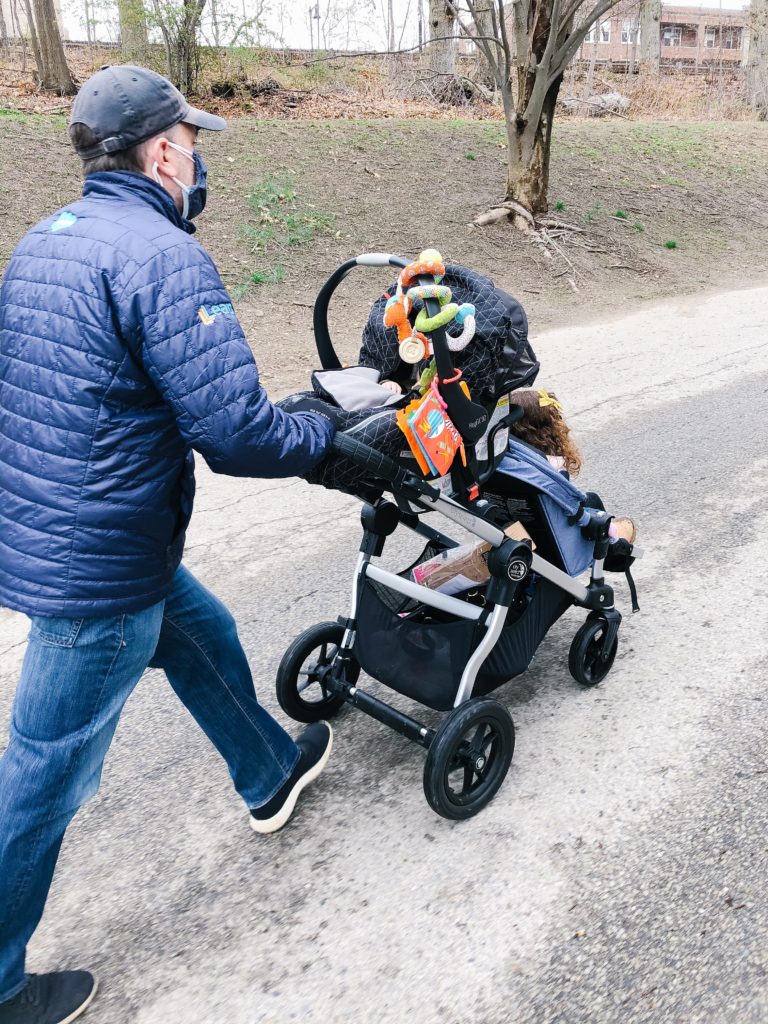 What could be better
As with pretty much any tandem stroller, you have to remove the seats before you can fold up the base. It's not a huge deal but it's an extra step.
If you have a tall kid or an older child, they might not be super comfy in the seat. My daughter is about 41" tall and if the footrest isn't all the way down, her legs look a little cramped. They do have a glider board, but she'd rather sit.
There aren't too many configurations you can do with the two seats.
Review Recap
In all, I really like this stroller. It does get heavier with 2 kids in it, but any double stroller will! I think next I'm going to get a side by side double stroller for long walks, since that will probably be better for walks than a tandem.
Would I recommend the Baby Jogger City Select (now City Select 2)? Yes!
What do you need to make the City Select a double stroller? It comes as a single, so you need to add on a few things: