Last weekend we took a mini getaway to Nantucket and stayed at 76 Main. It's an adorable property on Main Street (and the only Nantucket hotel on Main!). The hotel underwent a huge renovation in 2013, but you'd think it was just done last week because everything is so on-trend (and Instagrammable, too!).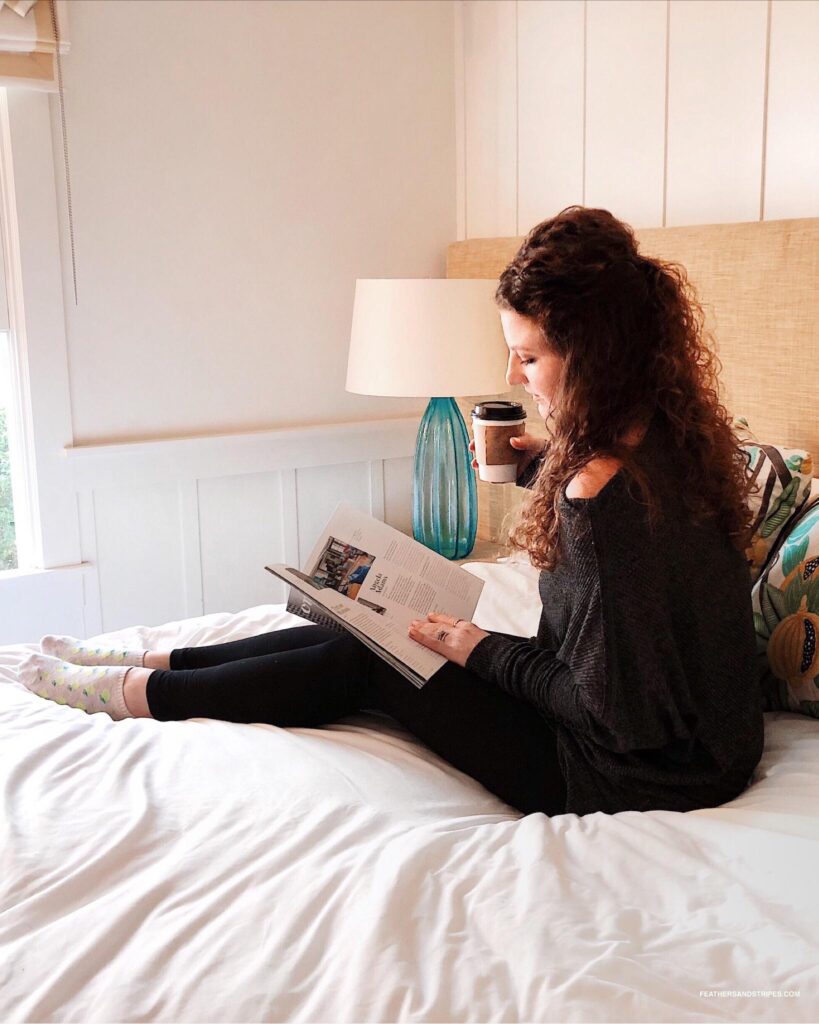 Shirt I've been living in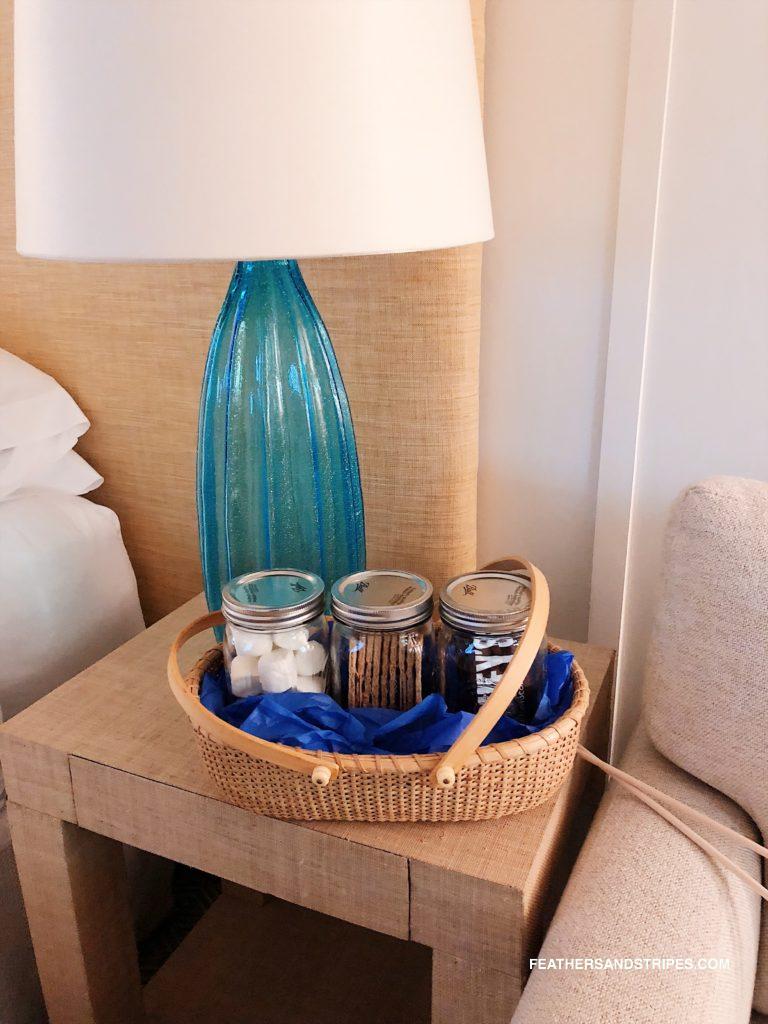 If you've never been to Nantucket before, you need to know that there are a few things you will see almost everywhere. Here are what I consider the most important (unofficial) Nantucket rules:
Blue and white are almost required on the island, including in fashion and home decor.
Stripes, stripes, and more stripes.
I have a hard time picking one "favorite" about 76 Main. There's the adorable patio with gas fireplaces, the afternoon chocolate chip cookies in the kitchen, and the friendliest staff I've encountered in a very long time. What's most important to you: ambiance, food, or service?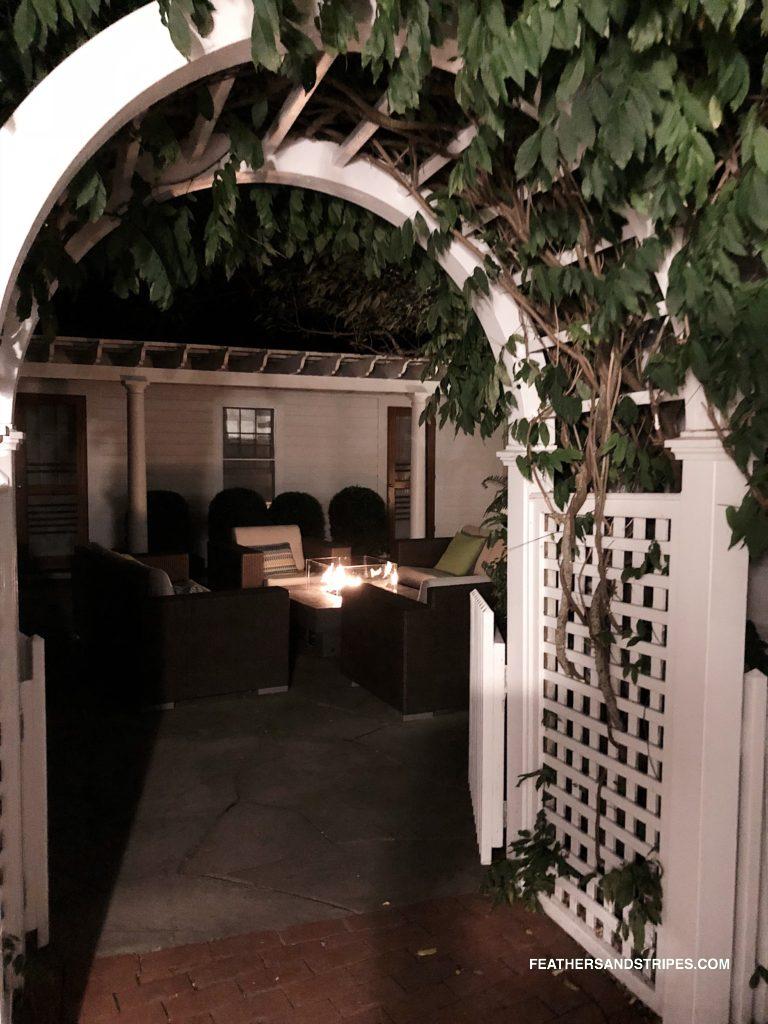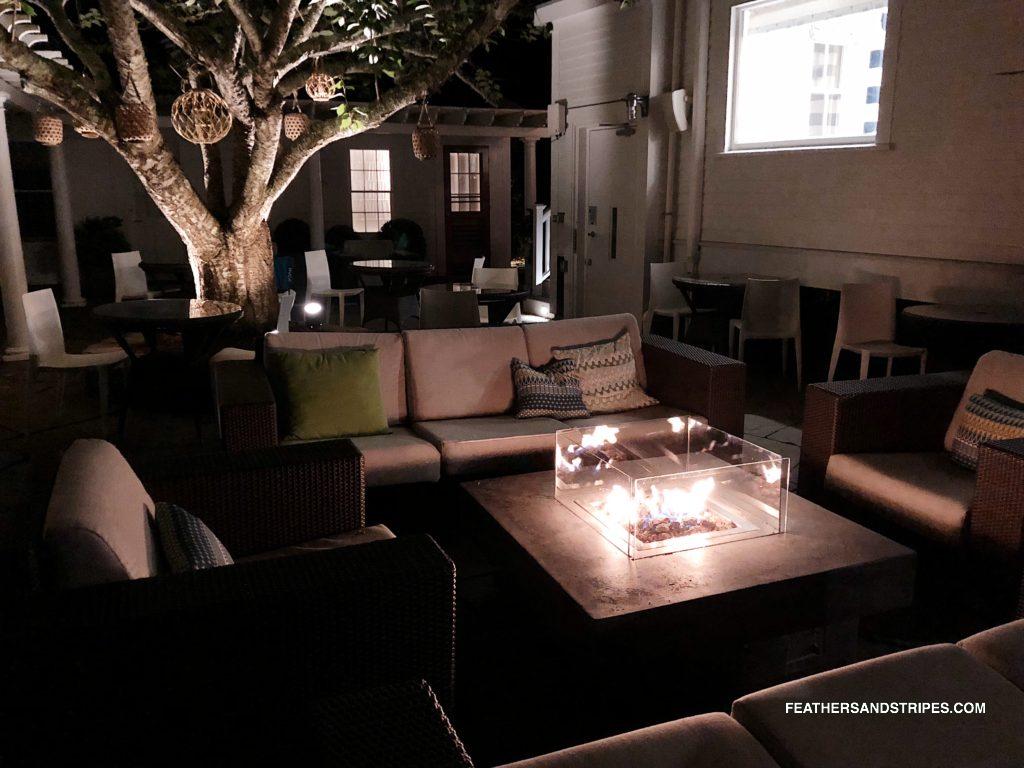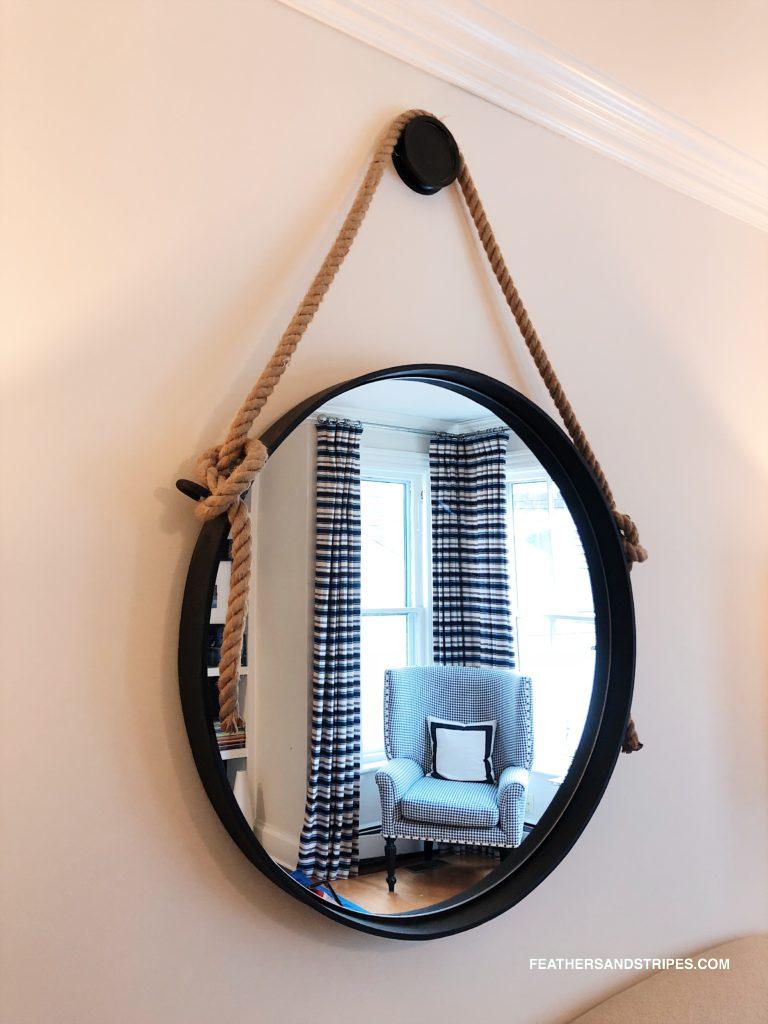 Getting to Nantucket and 76 Main
Because we live just outside of Boston, it was about a 2 hour car ride for us to Hyannis, where we took the fast ferry over to Nantucket. I refer to it as the "fast ferry" because there is another ferry which takes double the time to get to the island. (But it's the ferry you have to take if you are bringing a car with you. We didn't do that on this trip.)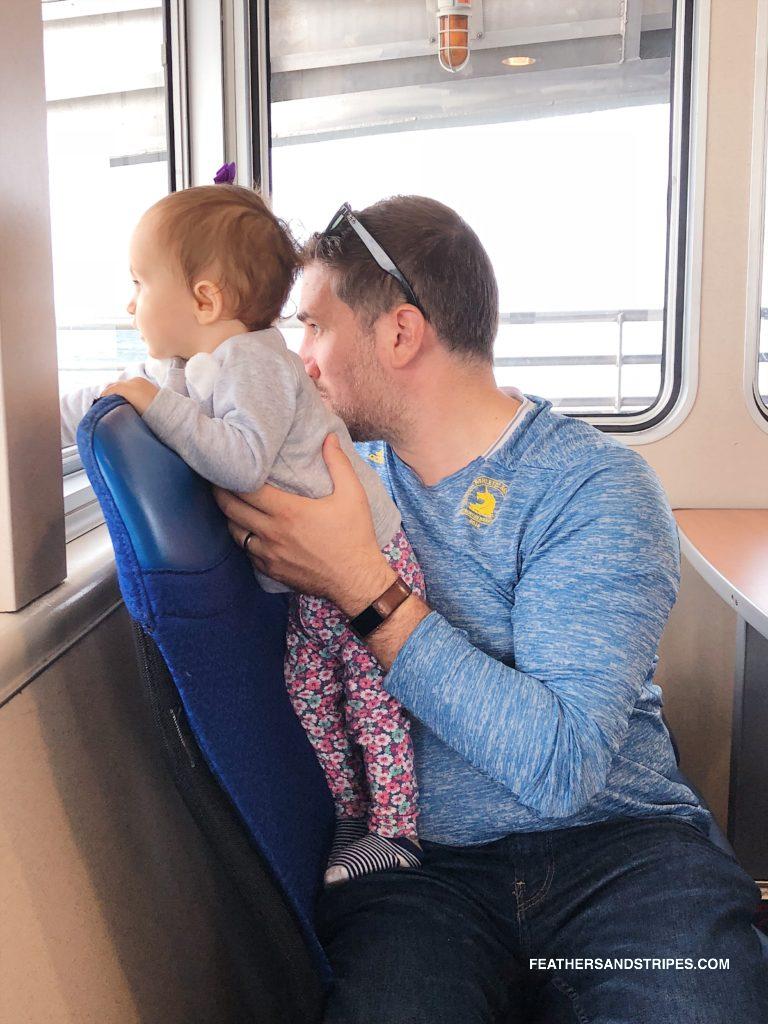 I prefer to travel to Nantucket in the off season because you're not dealing with a ton of crowds. We didn't book ferry tickets ahead of time. We kind of played it by ear to see what time we would arrive at the dock because we knew we had to drop Sprout off with my mom, and we had to stop to get lunch for the little one along the way. I would NOT recommend just showing up during high season (Memorial Day to Labor Day), because boats can get packed.
Once we arrived at the dock, we unloaded our bags from the car, and loaded what we didn't immediately need onto the luggage carts. T went to park the car while I brought Eleanor into the service area to buy the tickets. One of the benefits of traveling with a baby in a stroller is that you get priority boarding onto the boat, so we were able to get a seat with a table right in the front of the boat. A quick hour later, we were stepping foot onto ACK!
Related Post: Where to go for a weekend on Cape Cod
Because I have been to Nantucket a few times in the past, I knew (vaguely) where 76 Main was located and what the streets were like. We decided to bring carry-on sized one rolling suitcase, my duffel, E's tote, and her diaper bag. We walked to 76 Main from the dock, which is a super quick walk. You can take a cab if you need to, but if you pack light-ish, you'd be fine to walk! (Also, wear flat shoes… pretty much no one on the island is ever in heels anyway, and many of the streets downtown are cobblestone streets.) I've heard of bloggers showing up with 50-lb suitcases and 4″ heeled boots and they stick out like a sore thumb!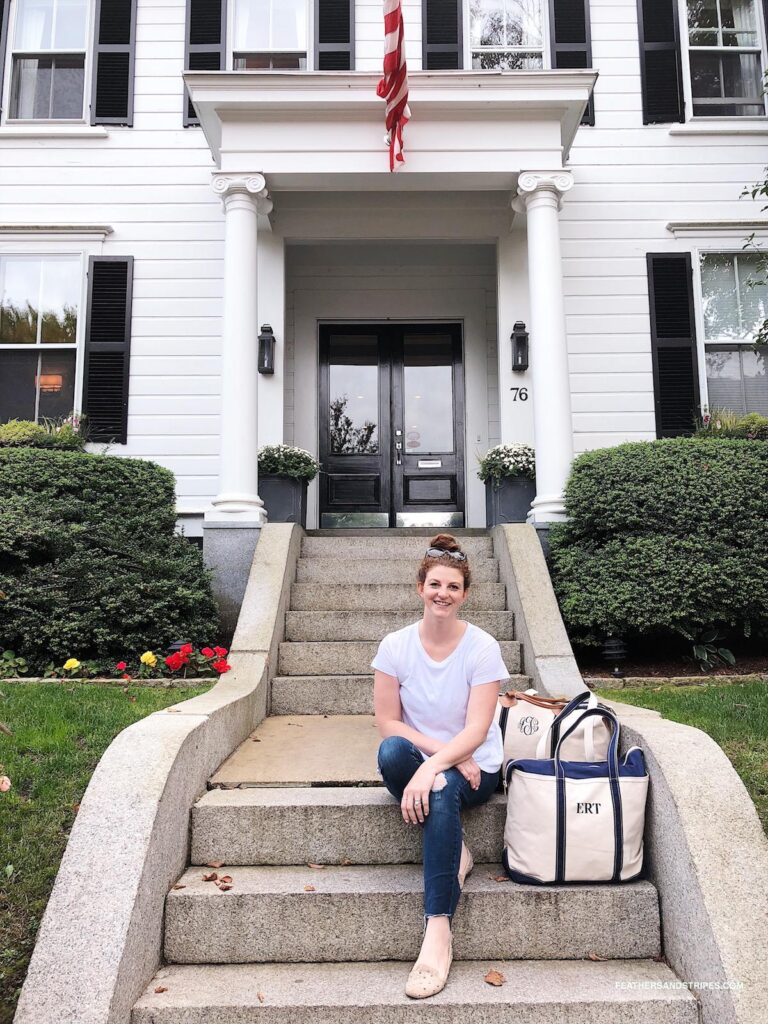 Related Post: Packing list: 1 week on Cape Cod
Our Room at 76 Main
We stayed in room 16, which is on the outdoor patio. (There are also rooms in the main house.) We had a spacious room, updated bathroom, and our own little patio with gas fireplace off the back. 76 Main had a pack n play for us, which is one of the benefits of staying in a hotel vs. renting a house. (Bringing a pack n play over on the ferry would have been just one more thing to carry walking to the hotel!) And the room was roomy enough that we were able to push the pack n play into a nook so we could go in and out of the back door and didn't disturb Eleanor once she had fallen asleep.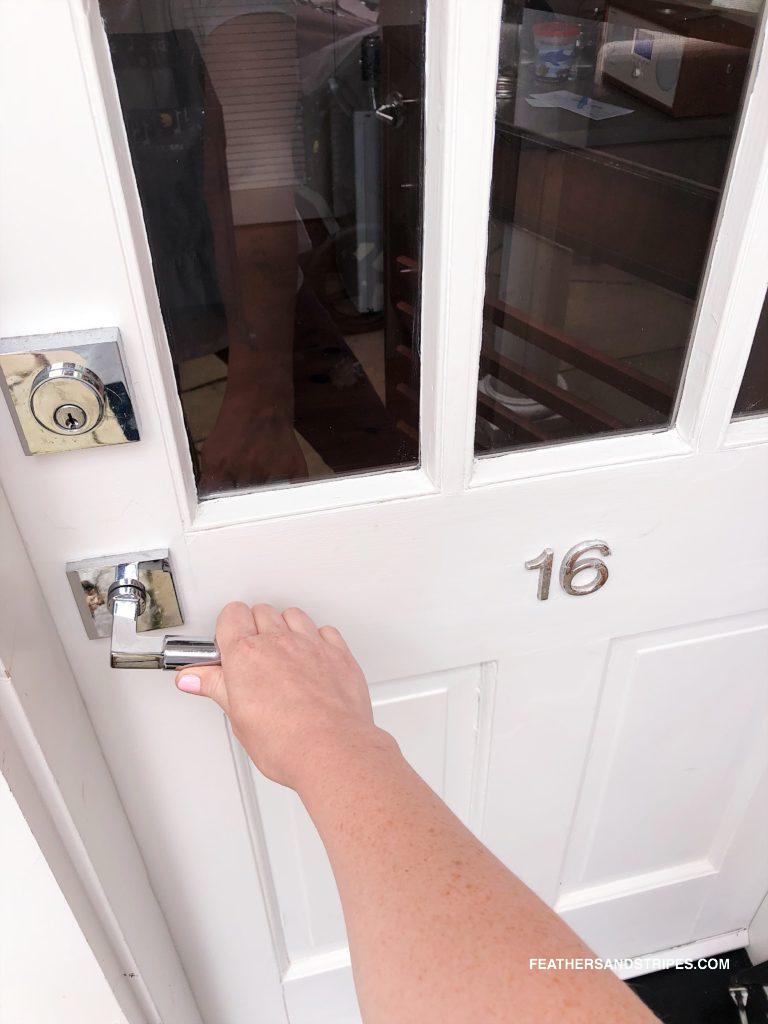 The 76 Main team even left us a fun surprise for when we arrived!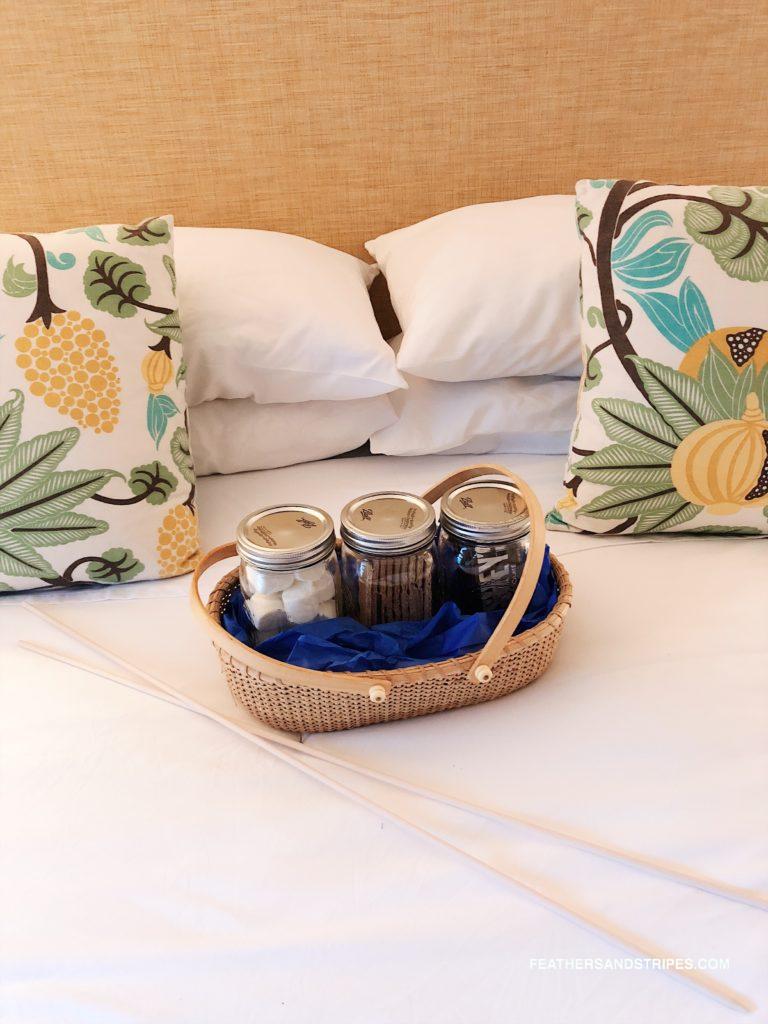 I have to add, too, that the housekeeping crew is the fastest I've ever seen. One morning we walked around downtown, and 30 minutes later came back. I was surprised to see our bed made and fresh towels in the room already.
The 76 Main team puts iPads in every room, stocked up with where to go for breakfast, lunch/dinner, what to do on the island, what beaches to go to… they really thought of everything!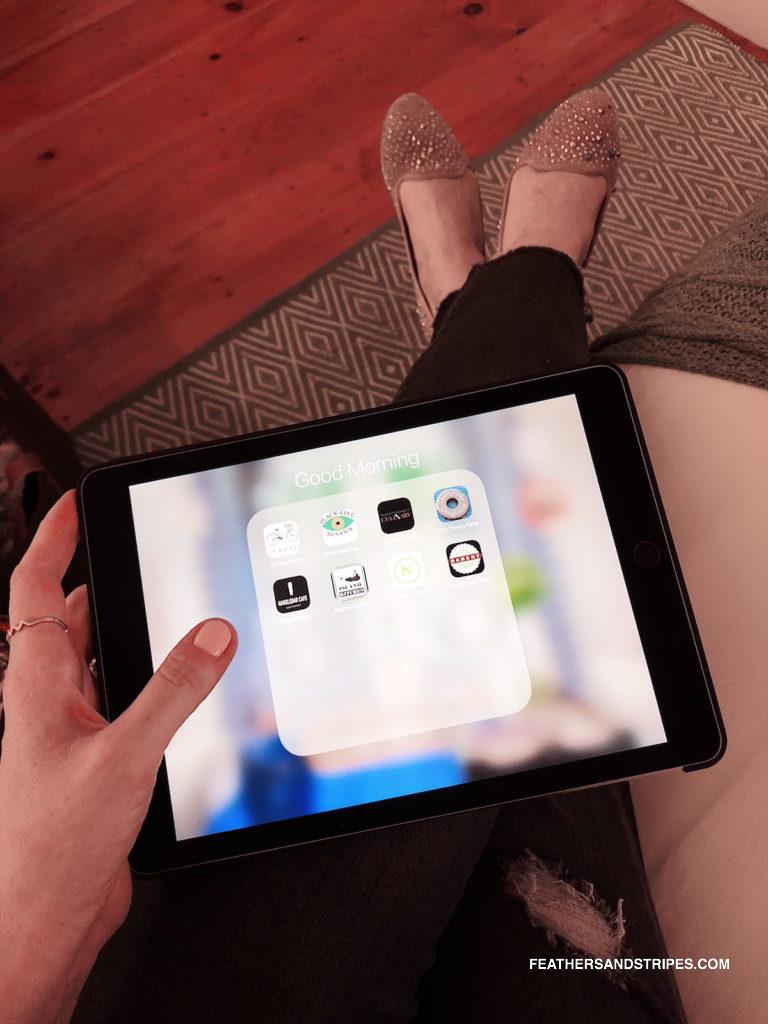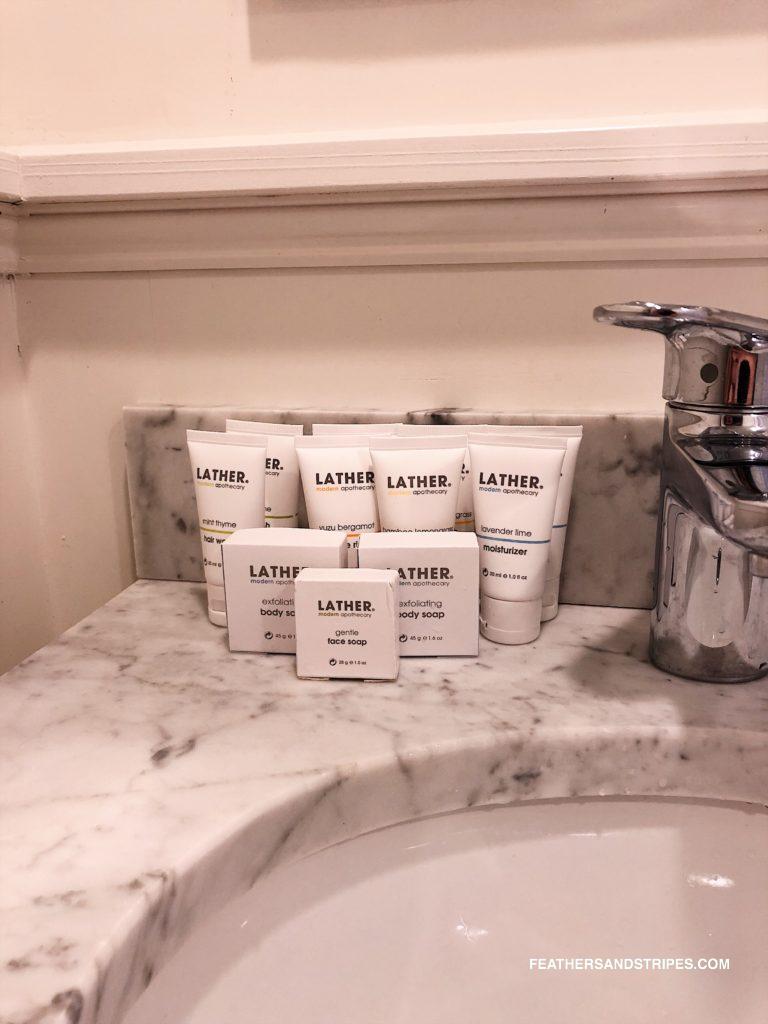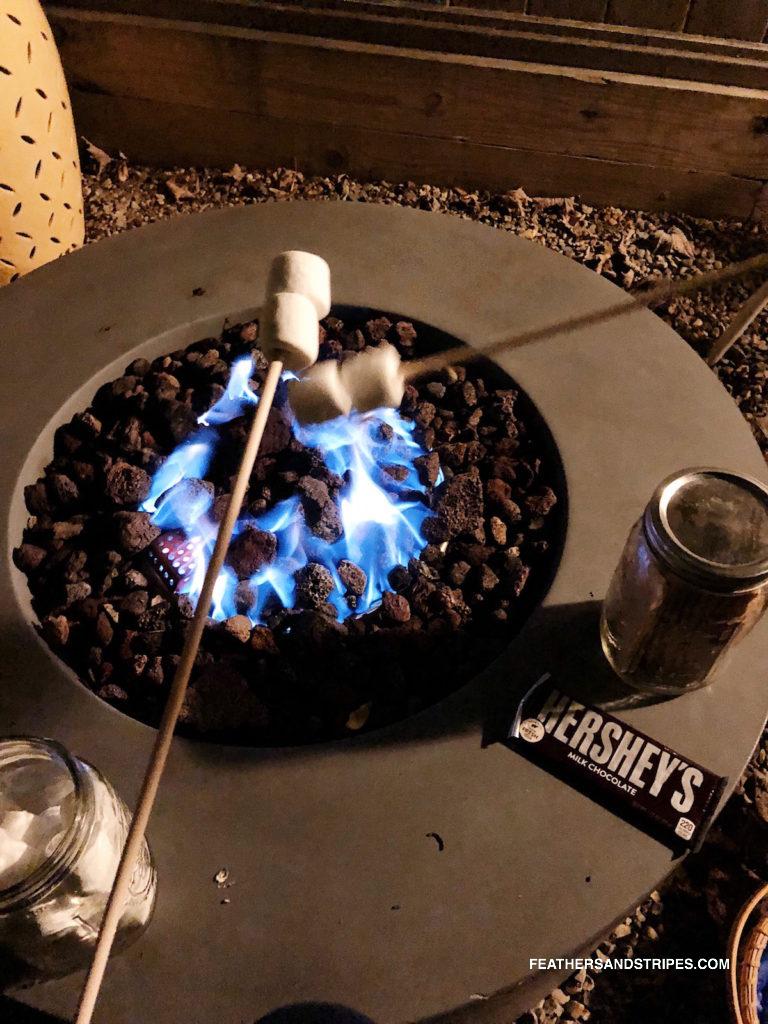 Food on site
76 Main doesn't have a restaurant on site, but it's within walking distance to a lot of restaurants. Each morning the staff puts out breakfast options that change each day. (You can always get coffee, though, which is out all day in the kitchen.) One morning we had cinnamon buns and yogurt with chia seeds, which was so tasty, and the next morning we had a toast with hummus and cucumbers, scones, and coffee cake.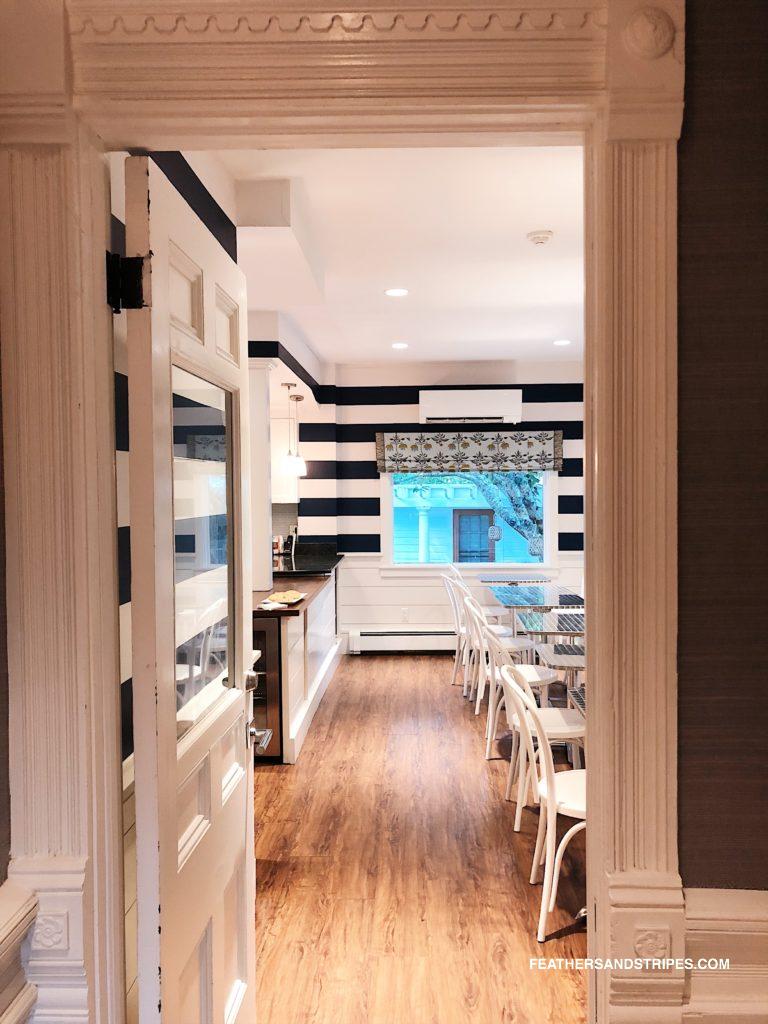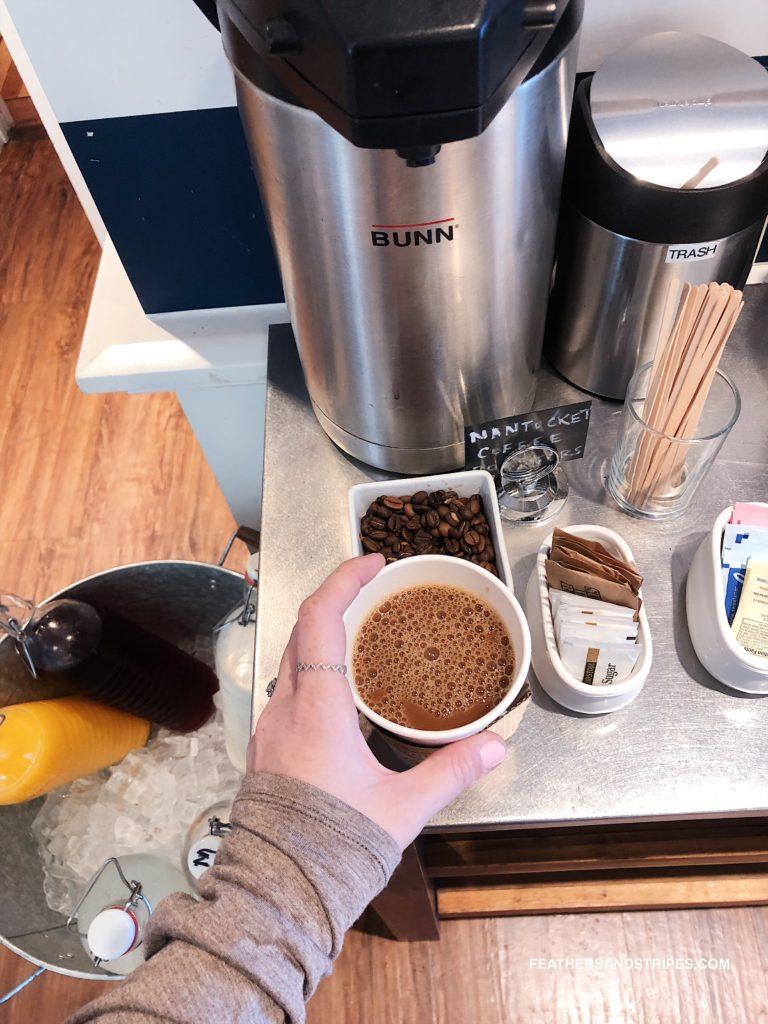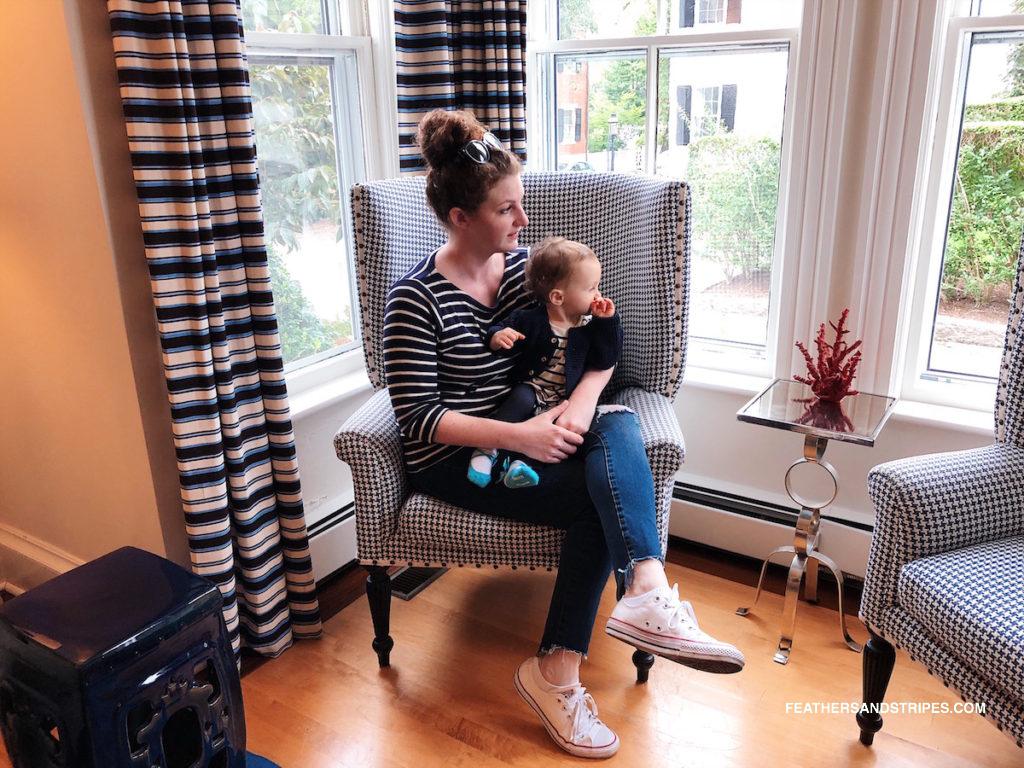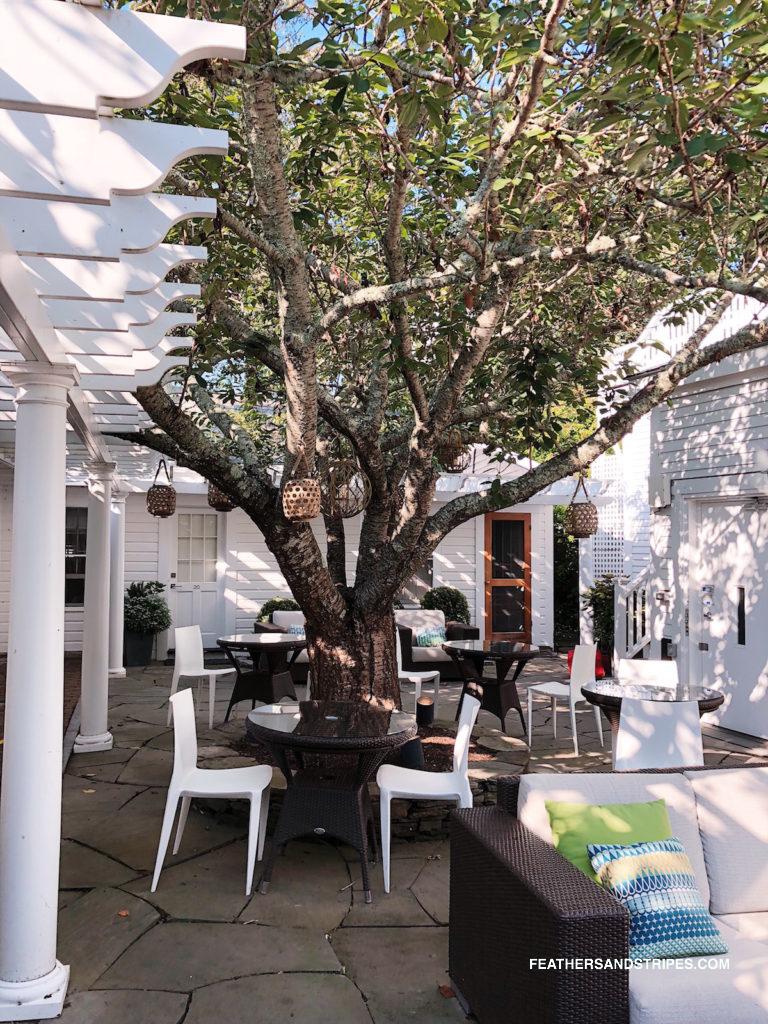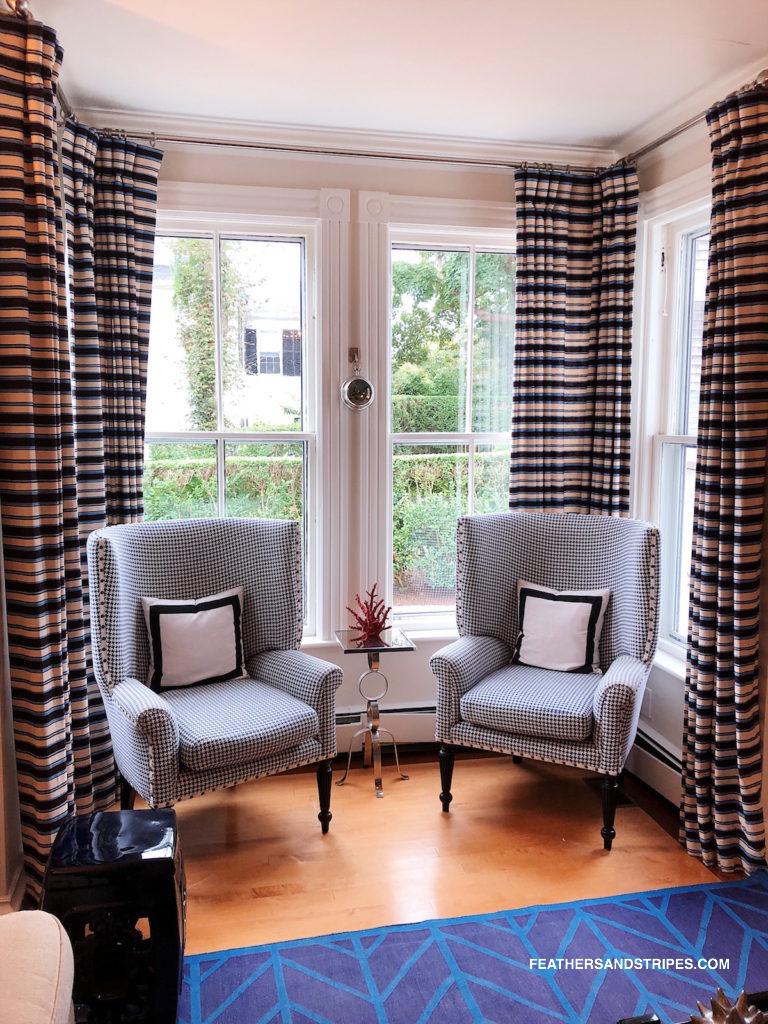 Every afternoon there is a tray of freshly baked salted chocolate chip cookies, which I definitely looked forward to.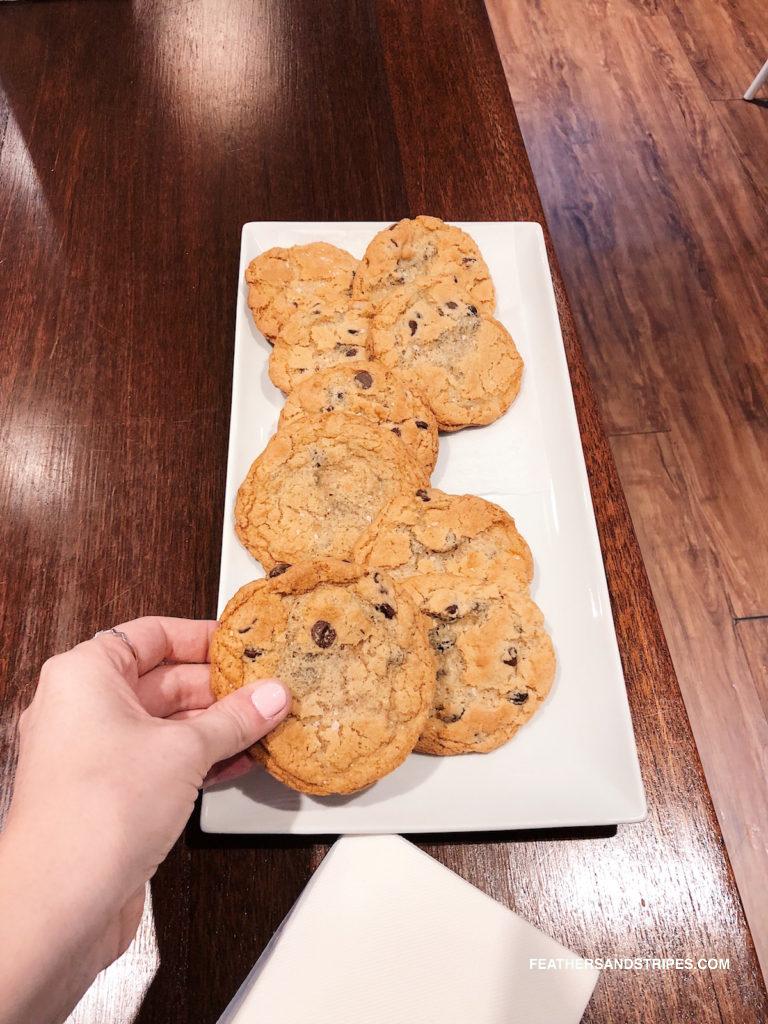 And in the early evening, there is a mixer bar set out on the main patio, with plenty of sodas, juices, etc. Because Nantucket is a small island, things can be pretty pricey (and hard to find). One day I just wanted a soda, but the two delis I popped into only had local beers or sparkling water. I could probably have walked an extra couple of blocks to the grocery store, but when I returned I realized there was a nice little row of sodas waiting for me on the mixer bar! The more I travel, it's definitely the little things that make a difference!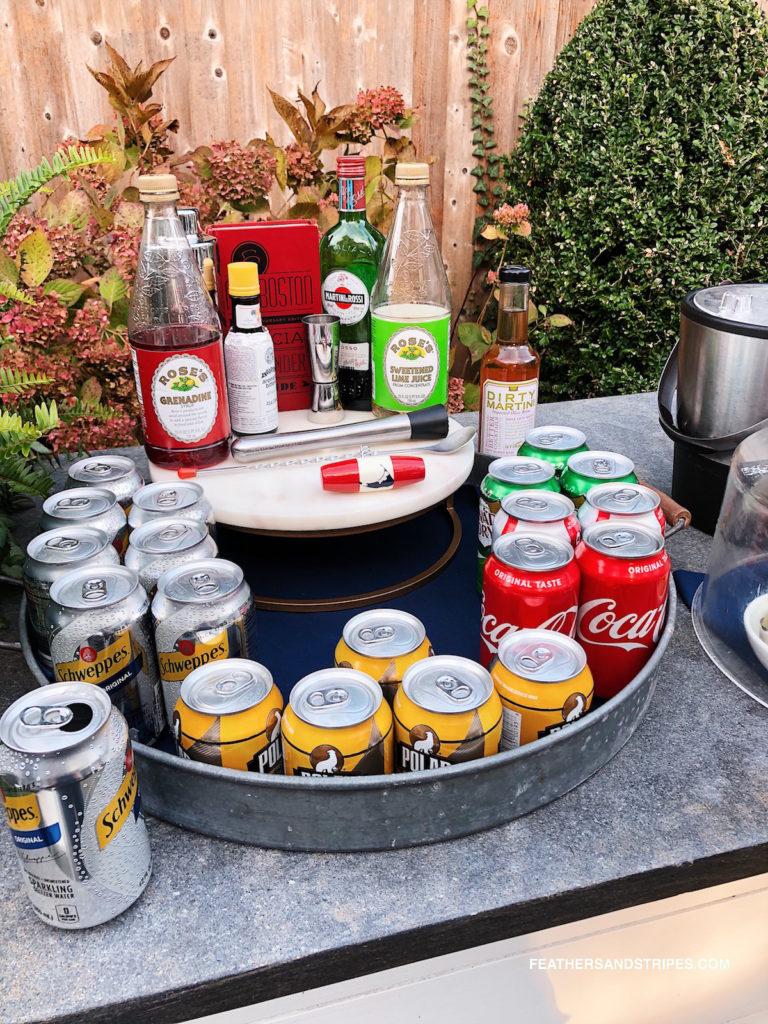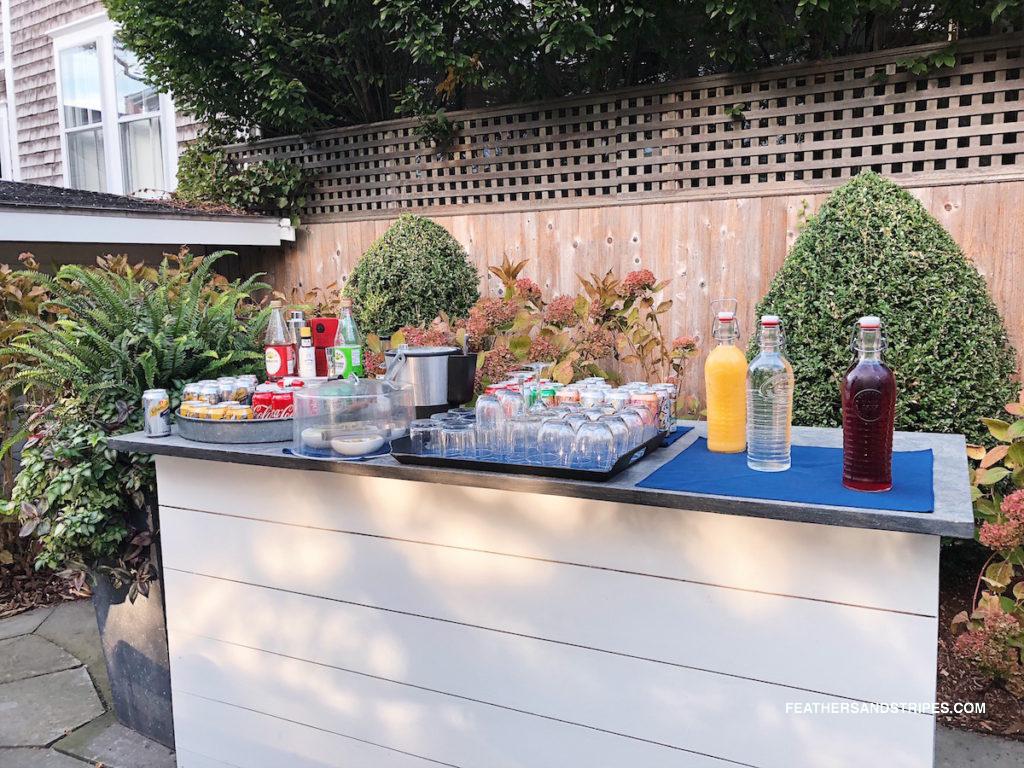 P.S. Don't miss my Nantucket Fall Travel Guide!
Thank you to 76 Main for hosting us!