One of my favorite Christmastime traditions is to send out cards to our friends and family. Last year we used a photo from our wedding, and this year we're using a photo from a little family photo shoot we did over the summer.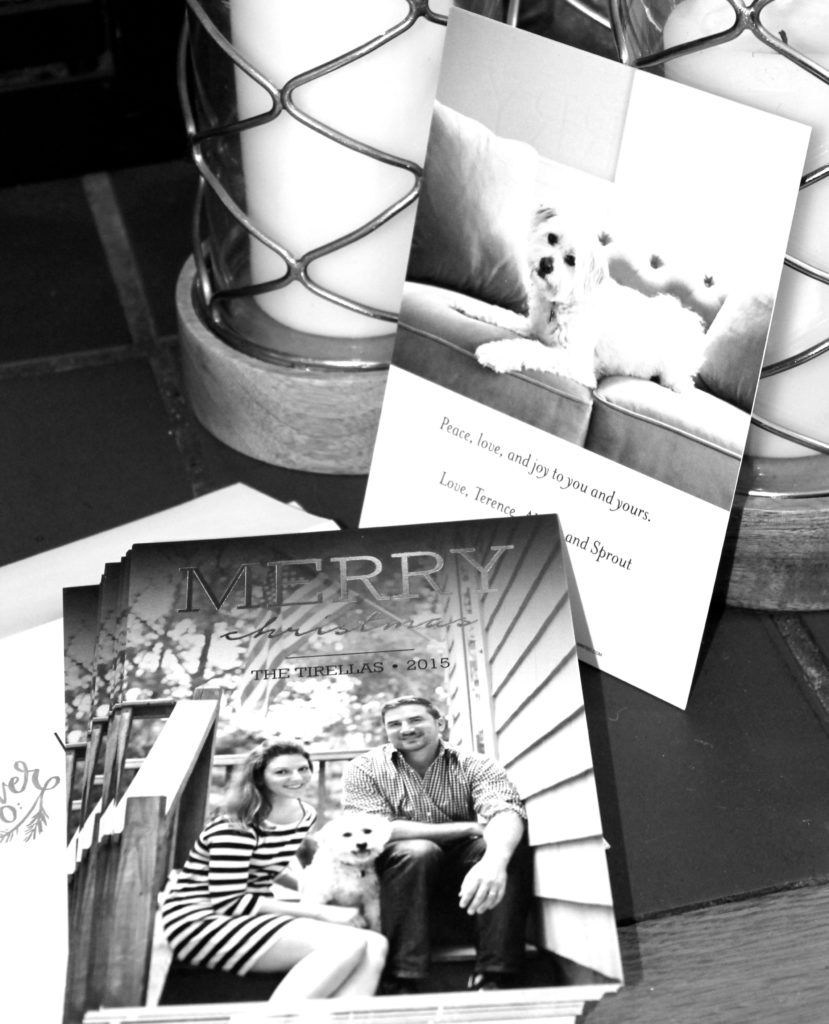 Sprout looks like an absolute teddy bear on the front, and even better is the back of the card, which features Sprout (obviously) on my favorite couch in the house. I also love that our American flag is proudly in the background. Both T and I have family members who have served in the military, and we both love this country something fierce.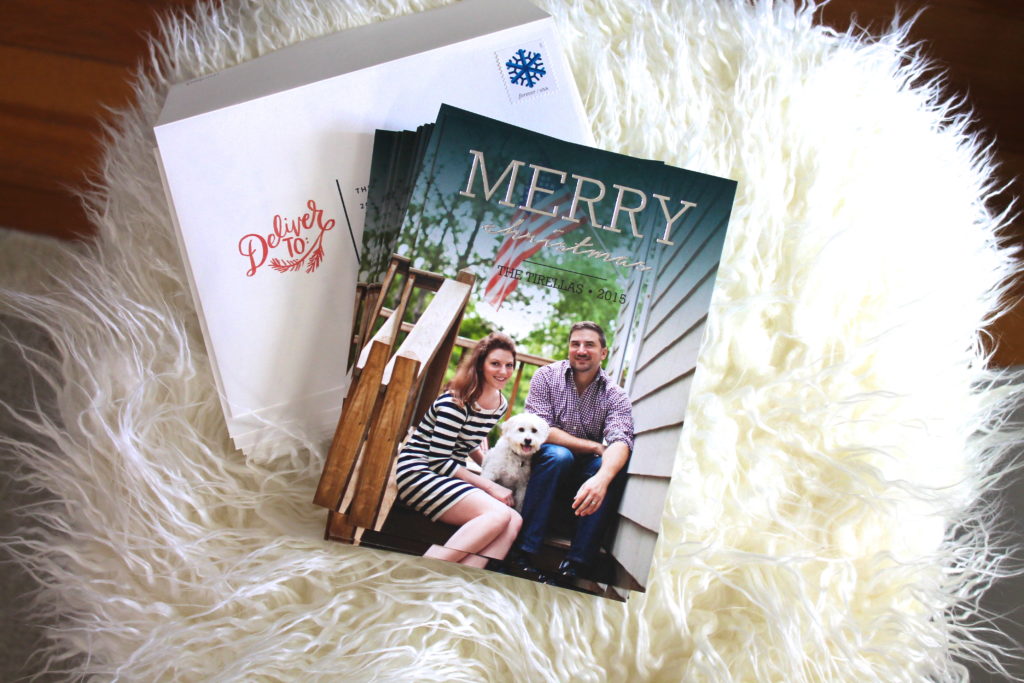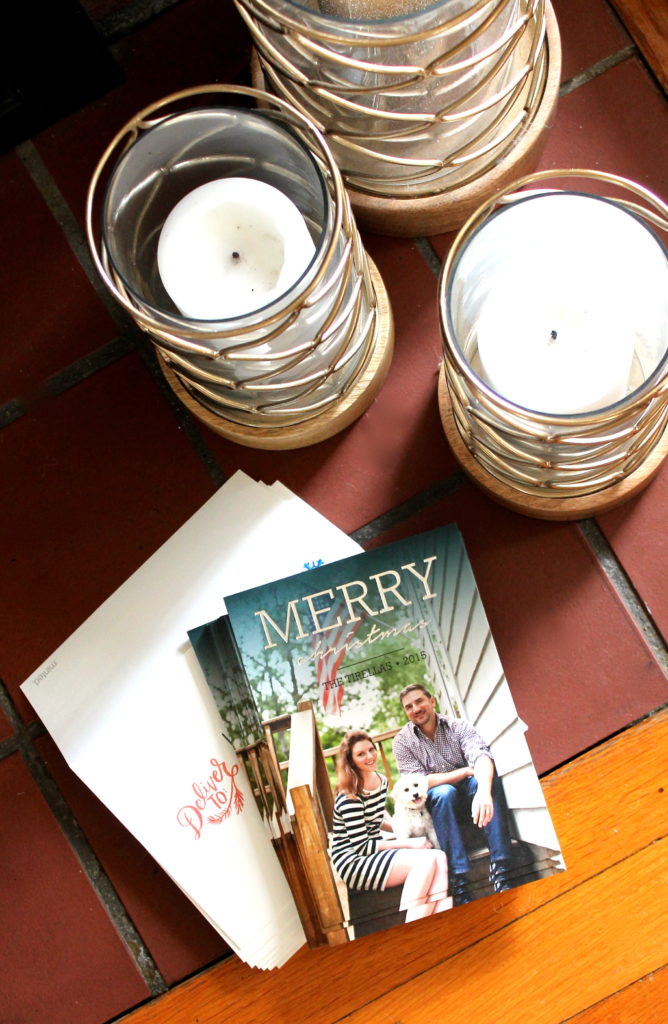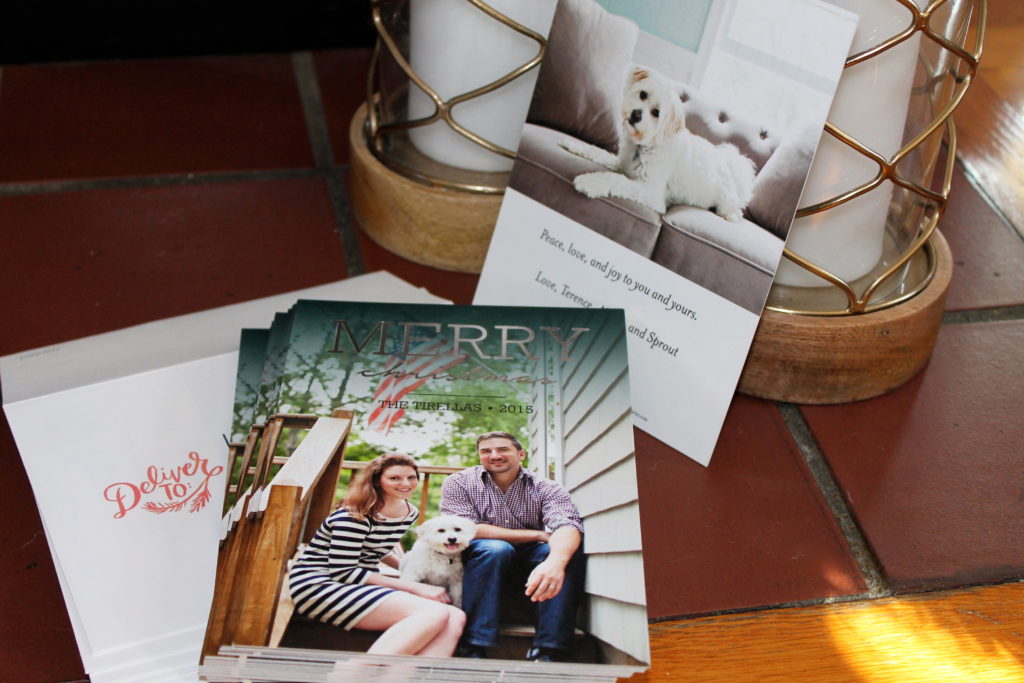 Do you send Christmas cards?