I can't believe my baby girl is ONE! What a whirlwind of a year it has been. Last weekend we hosted a picnic themed first birthday party at our house to celebrate.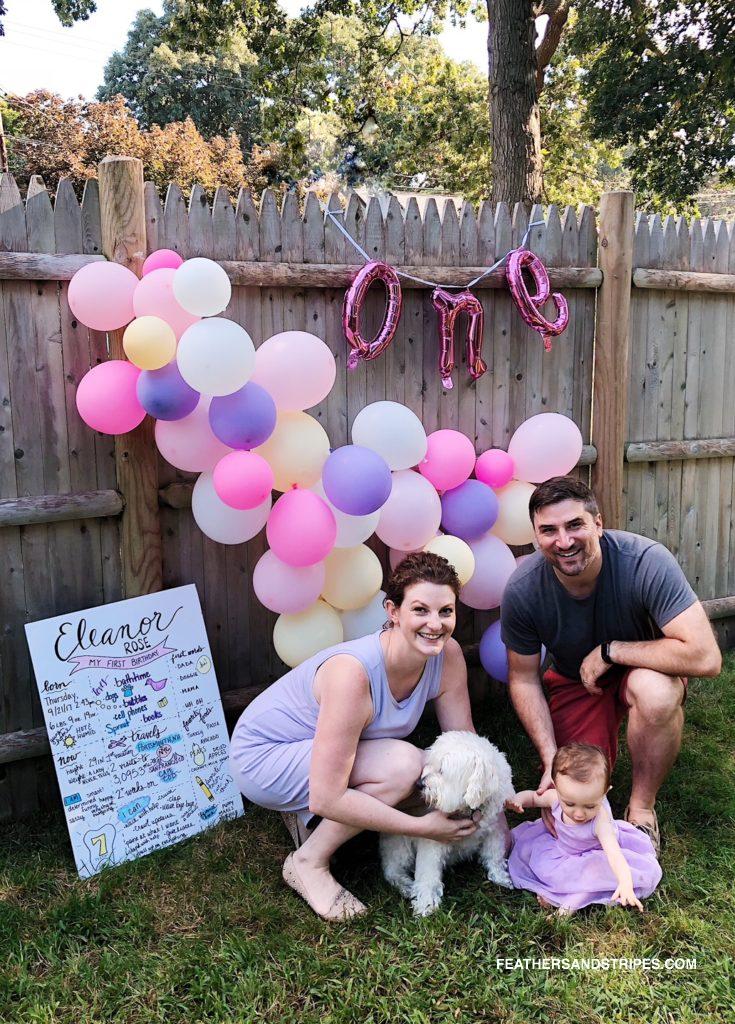 Picnic Themed First Birthday Party:
When I sat down to think about what her birthday party theme would be, I had a really hard time. She doesn't watch TV, so she doesn't know characters from any show or movie. I thought about what toy she played with every single day, and it was her picnic basket… so picnic party it was!
We planned the date, sent out the invitations, and prayed that the weather would be nice. September is a weird month in New England, with heavy downpours some days and a lot of sun the others. We were SO lucky and had a beautiful day, even if it was a little cloudy.
I envisioned putting out picnic blankets for the kids, but reality set in when the morning of the party my sneakers were soaked from walking around the yard. So instead we put out picnic tables.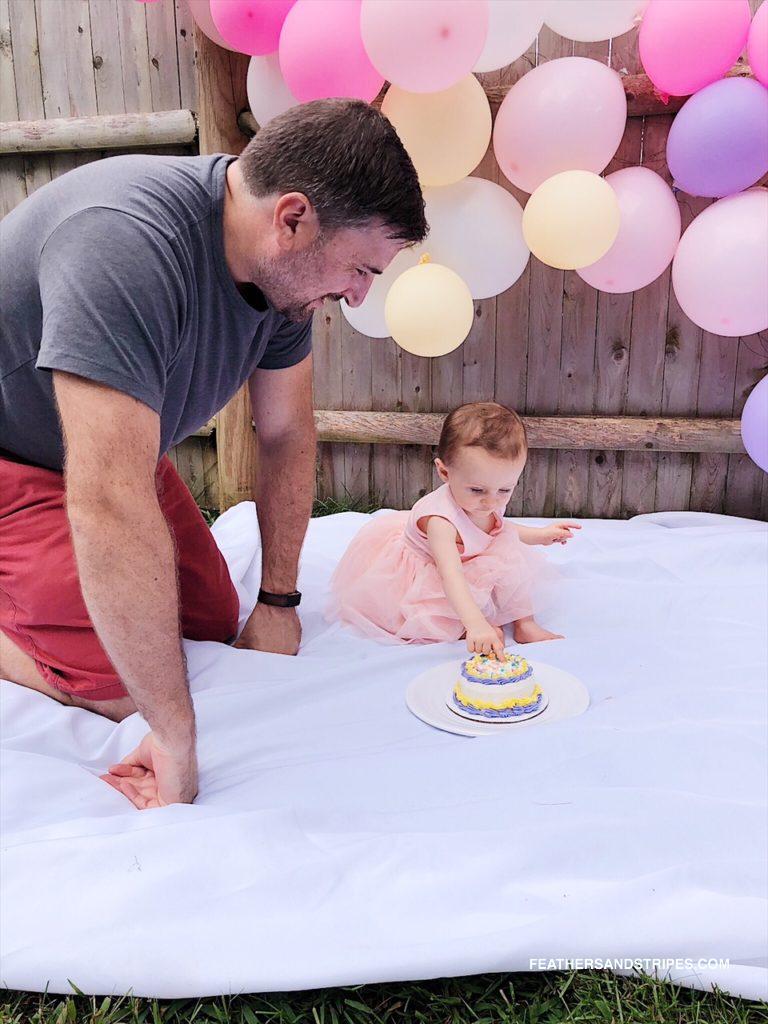 The biggest hit of the party, though, was something I didn't expect: the Coupe, one of her first birthday gifts from her grandfather. I remember having one as a kid and spending a lot of time outside with it.
But literally all of the younger kids (aka 3 and under) spent hours taking turns and having an adult push them around the yard. If you have to get a birthday gift for a 1 year old, definitely think about the Cozy Coupe! I also had a bubble machine going, and the kids seemed to love that, too!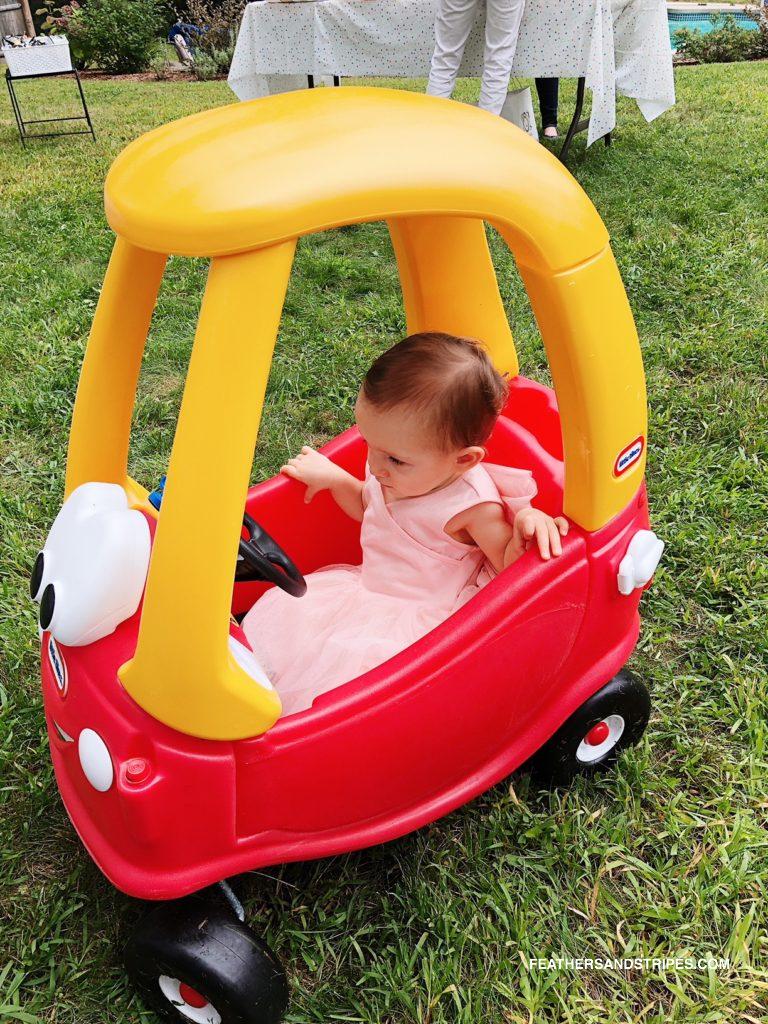 The best thing about this next photo? I didn't ask Sprout to sit or pose or have anyone call him to look at the camera. It's almost like he was SO PROUD that it was his sister's birthday that he actually wanted to be in the photos!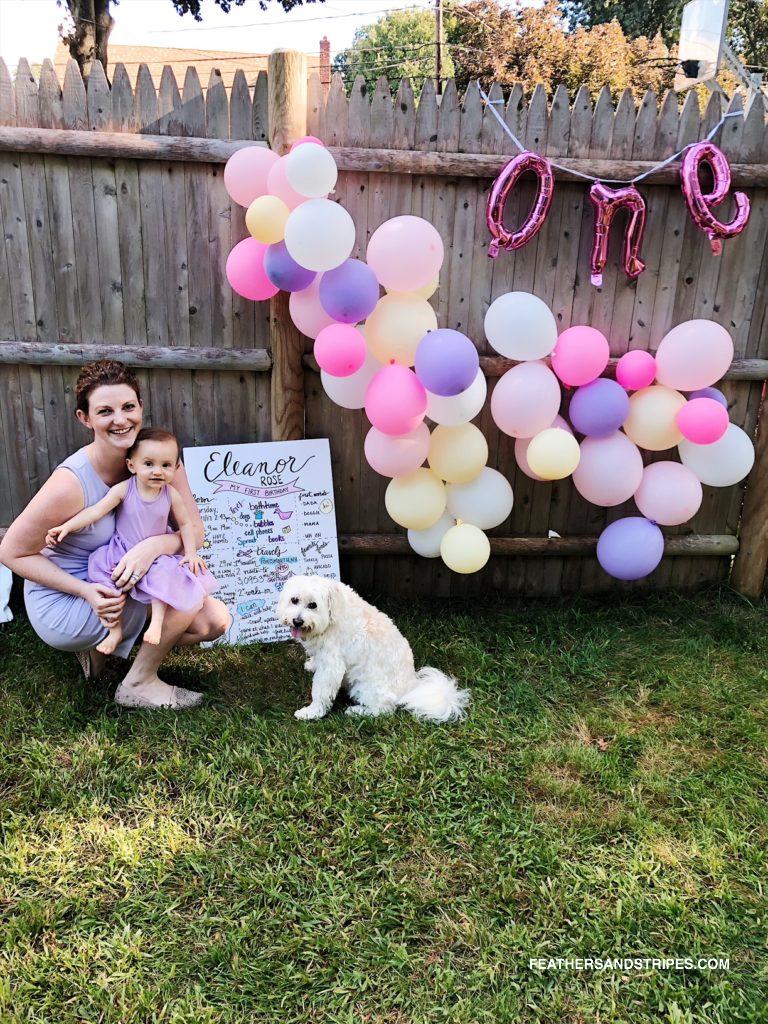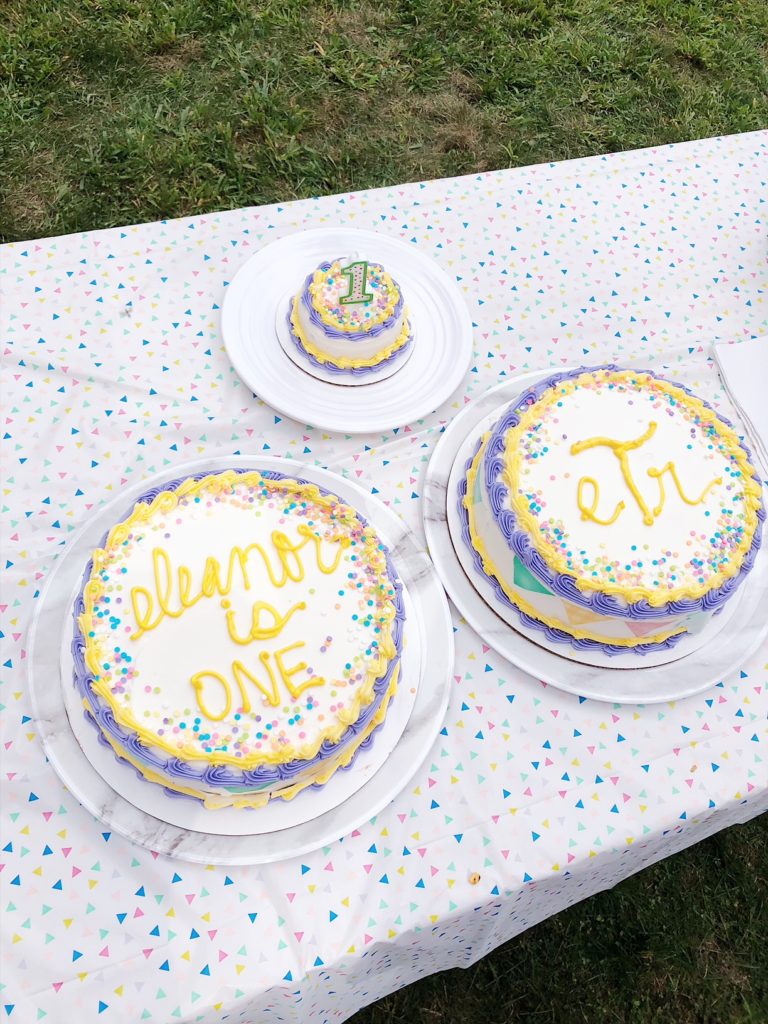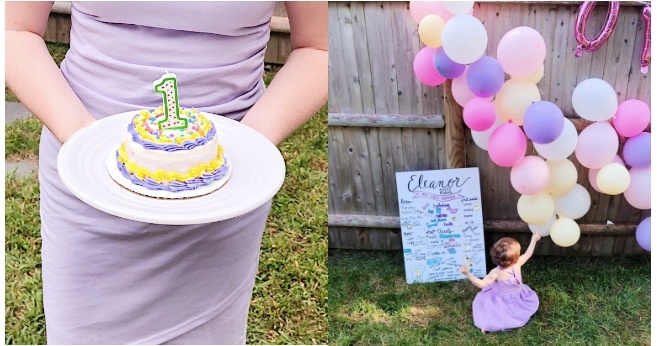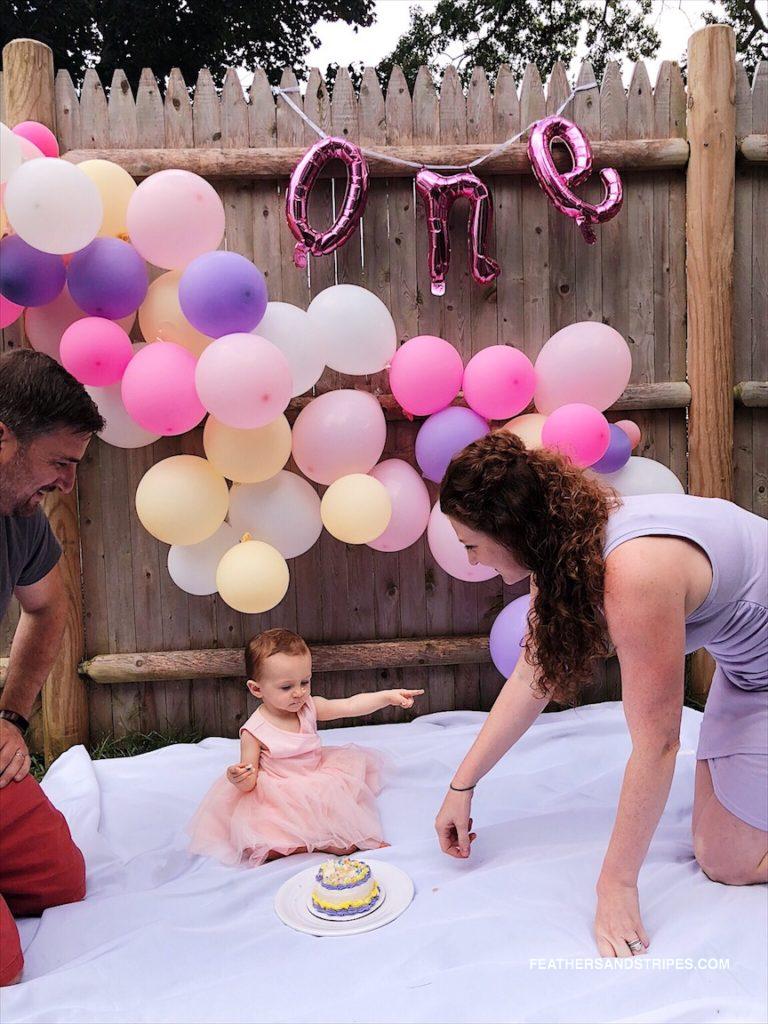 Our picnic themed first birthday party supplies:

P.S. Would you be interested in learning how I made my DIY balloon arch?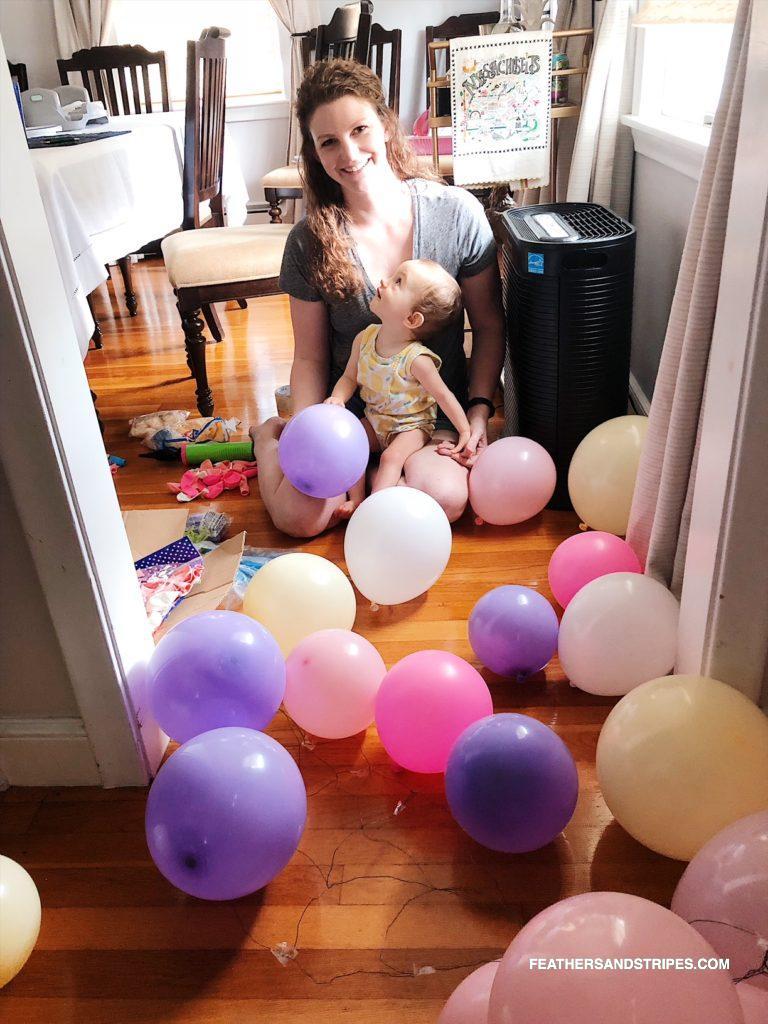 Loving this picnic themed first birthday party feature? Take a look here for more of my motherhood favorites!