A few years ago I decided to start sending out Christmas cards from our little family, mainly so I could put Sprout front and center. While last year's cards went out the day after Thankgsiving (#aggressive), this year's went out a little later.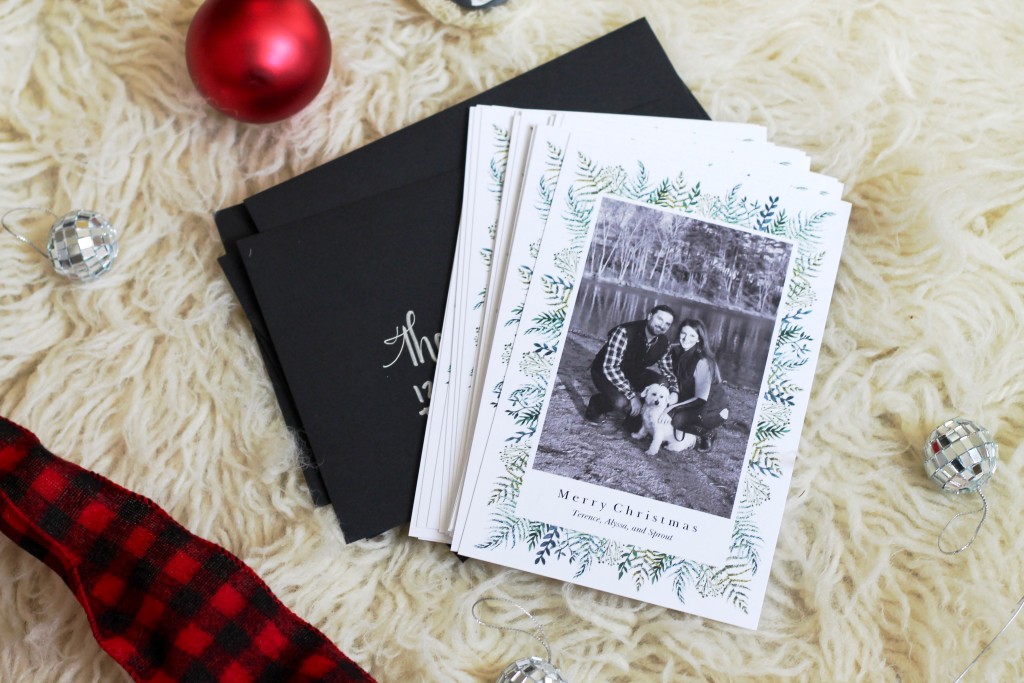 Sometimes life just gets in the way, you know?
But I dropped them in the mail this morning, so I can check that off the list!
Let's talk backstory on this one Christmas tradition.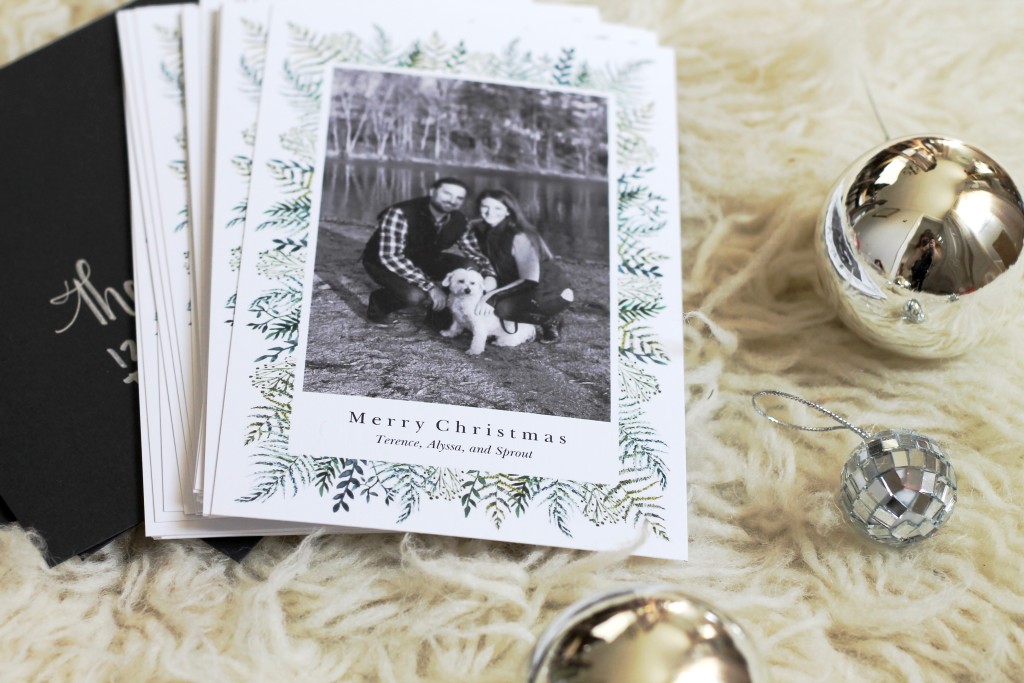 When I was young, we sent out family Christmas cards every year. Each card would be accompanied with one of those family letters telling our friends and family what we had been up to. (True story: I still love reading those, because even though social media makes it easier, it's still hard to keep up with family and friends who live all over the country!)
I remember one year my mom had printed up around 100 photos (like, off of film). When they showed up at home I was mortified because she had chosen a picture where I had no makeup on and my hair wasn't done. (I was 13 or 14.)
Definitely made her change that one. #highmaintenance
When I got older, as much as I hounded my parents about our Christmas cards, they got pushed to the back of the priority list and we rarely sent them out anymore. We would get a basket full of cards, and I so wanted to reciprocate the sentiment to our nearest and dearest.
But our family was busy, and the best intentions of sending out cards early in December became late in December and then to "maybe a card for the new year" and ended in nothing at all.
I think it's the disappointment of not sending out our own cards during those years that has pushed me to want to do our cards "perfectly". While we didn't get the cards out right after Thanksgiving this year, they're out on 12/7! And so, here's the card that we sent out today.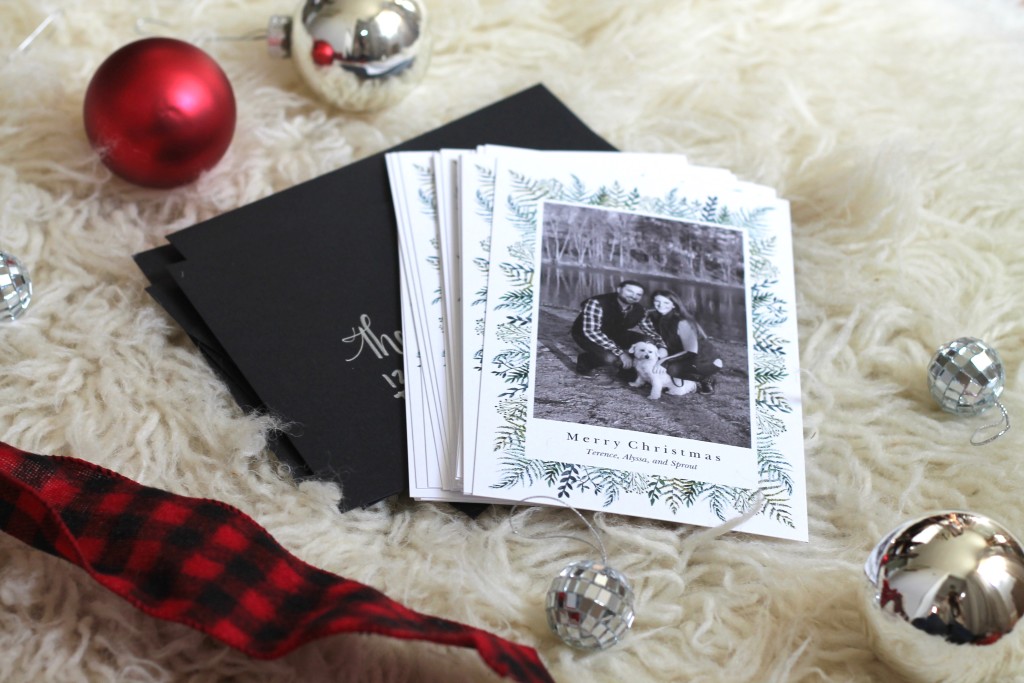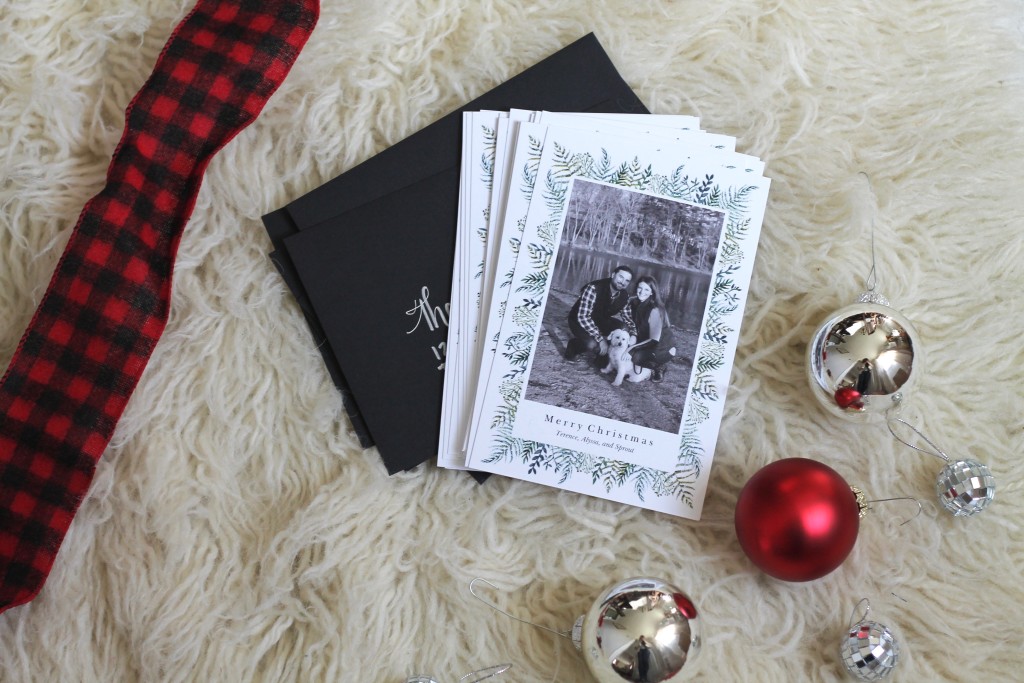 I decided to go with black envelopes and write out addresses in silver using these pens for the names and finishing the lettering with these pens. I love the way they've turned out! In the past I've used both Vistaprint and Minted for our cards, but I really liked this one design from Vistaprint. I don't love the envelopes that they send with their cards, and there are only minimal personalization options. That's why I order my own envelopes!
(In full disclosure, I used to work at Vistaprint.)
I'm also a little obsessed with how this photo came out. We originally were going to use a bunch of photos from throughout the year, but in the end we grabbed my camera, T's sister, and headed to one of our favorite nearby spots to have her snap some photos of us. How cute are my boys!