I didn't realize just how "off" baby clothing sizing could be. The first couple of weeks after we had Eleanor, it seemed like I was throwing piece after piece into a pile of stuff that just didn't fit right. It's literally like women's sizes, where a small in one store is a large in another. And when you have a baby who's tall and thin, it can be tough to find clothes that fit well.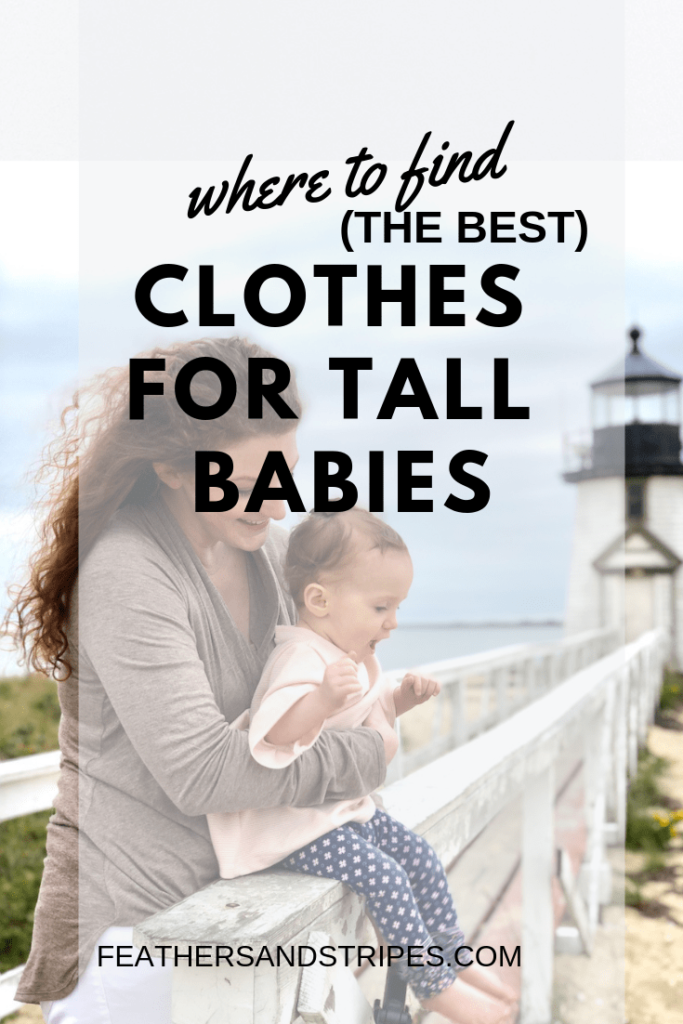 I had bought all of these cute little onesies from stores like Old Navy, only to find out that my baby fit into a size 0-3 months for weight and a 6-12 months in height in that brand. I searched all over the internet for a guide to the best baby clothes for tall babies, and I kept coming up short, so I decided to write my own.
Read down for each brand's stats on clothing, plus what worked for us.
The best clothing for your tall, skinny baby
I've shopped practically every baby brand, so if you're looking for the best clothing brands for your tall, skinny baby, you're in the right place.
For reference, Elle was around the 75th percentile for height and somewhere around 4th percentile for weight in the first year. So when I say that she was a "tall and skinny baby," I'm not kidding!
Onesies for Tall Babies
There are two places where I found the best onesies for our little lady: Carters (the store) and Carters at Target. Yes, they're different! The "Just One You by Carters" at Target fits similarly to the items in the actual Carters store, but they run a bit shorter.

For the most basic things, like white onesies and kimono tops, Gerber or Carters worked just fine. I like the Carters at Target brand for the best prices and cutest prints!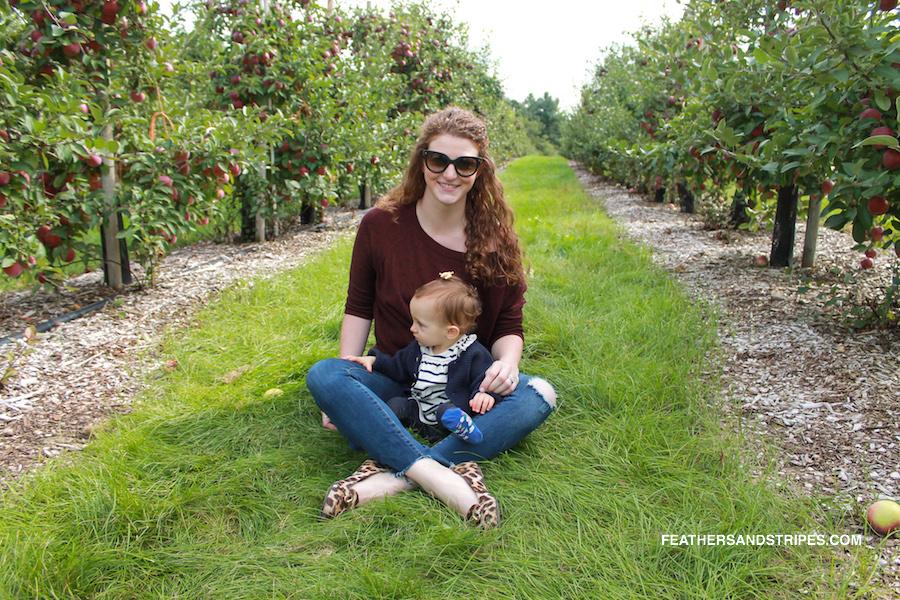 striped onesie and navy cardigan both this brand
Petit Bateau makes some adorable bodysuits with a little more style than the typical basic bodysuit. They're the perfect fit for our little one, which is great (that they fit) but not great (that they're not cheap) at the same time. I watch out for sales and buy for the next year.
You might also like The Best Gifts for a 1 Year Old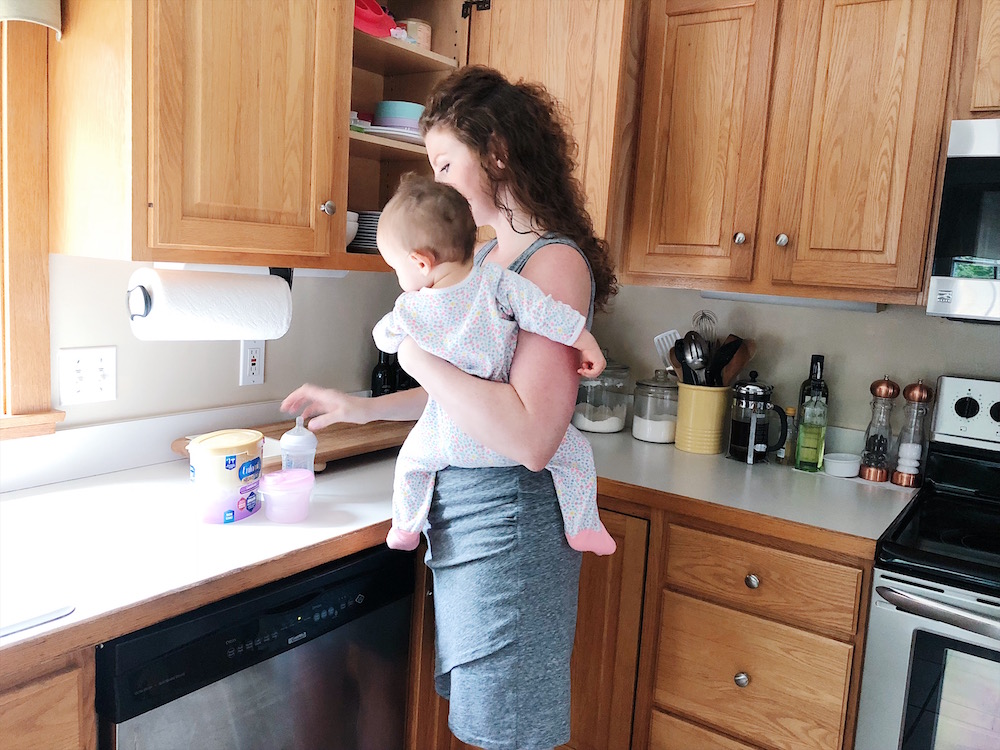 As far as pajamas go, my favorites are from Hanna! They wash SO well, and they look almost brand new after washing them 10+ times. Definitely something you should invest in if you plan to have multiple kids.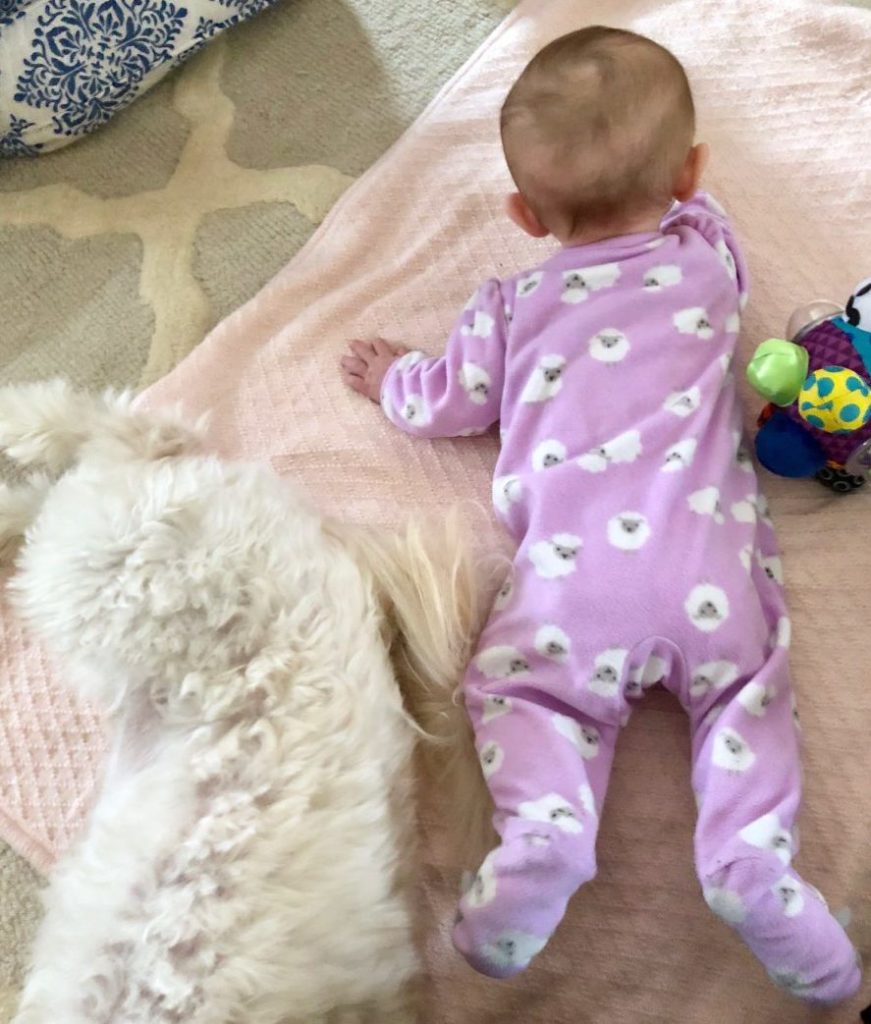 Pants and Leggings for Tall Babies
By far the best pants that fit E are leggings. We love Carters and Petit Bateau (closed online but supposedly reopening soon!).

Another brand that fits really well? Little Marc Jacobs! (For those with designer taste)
For brands that aren't the best fit but work fine: Cat & Jack at Target (you need to size down if you have a skinny baby, especially for anything not a legging style, like joggers or sweatpants) and Burts Bees (NON-pajamas).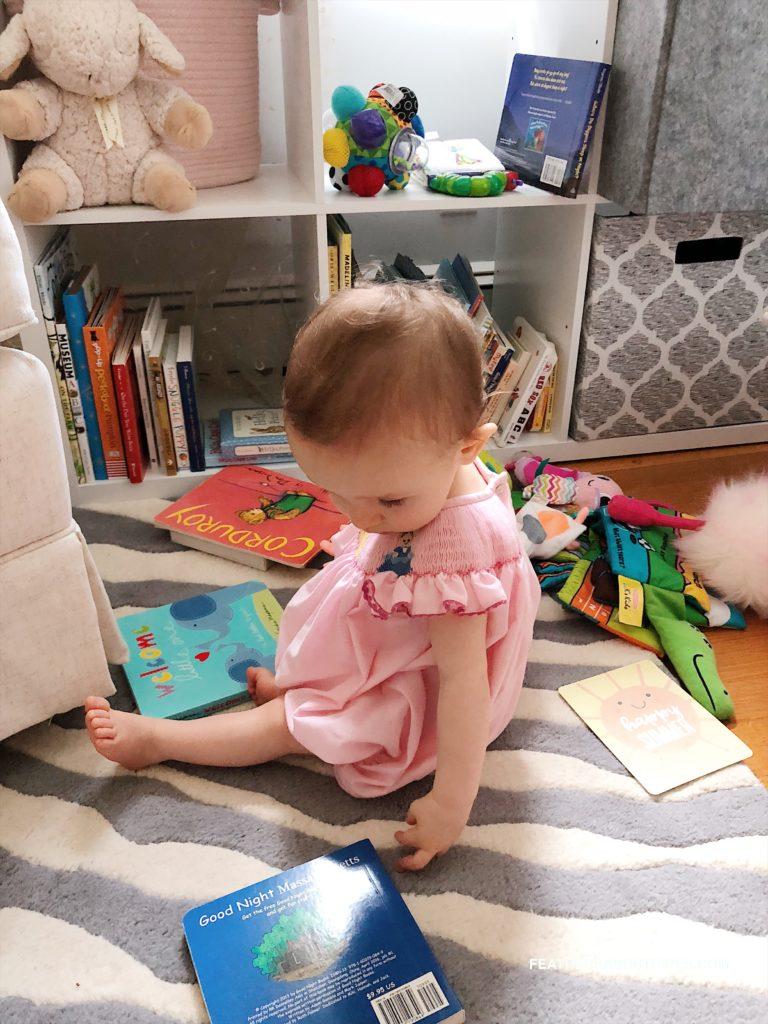 princess bubble – similar princess bubble (also comes in a princess dress for toddlers/walkers)

Brands that are hit or miss: Baby Gap, Old Navy (tend to be for babies who are in the "average" percentile in both height and weight), Janie and Jack (super cute stuff, but again for babies who are not tall and skinny! Their pants are not as wide and short as Old Navy's, but they're pretty close). Cloud Island at Target isn't a great fit, either- they tend to be short and wide, so they fall down on a small waist.
Suggested post: How to Be Productive As a Working New Mom
Sweaters and Sweatshirts for Tall Babies
The best cardigan sweater we had for E was from Petit Bateau, and she wore it almost every day of the fall when she was a newborn. I actually purchased it in the 12M size because we loved it so much, and she still wears that.

For play sweatshirts, I love Harper Canyon. It's a Nordstrom brand but you can find it at Nordstrom Rack, too. The best selection is definitely online vs. in store for Nordstrom Rack.
I also really like this brand for sweaters. They are skinnier in the arms than a lot of other sweaters, which works well for a svelte baby!
You might also like Favorite Non-Electronic Toddler Toys
Best Holiday Outfits/Special Occasion Stuff
For special occasion wear, I always check Carters or my local moms' Facebook groups. I've found some great holiday pieces on this smocked clothing site, and the prices are reasonable. This is where I bought Elle's summer bubbles and rompers last year. Huge bonus? Almost everything can be monogrammed!
This brand is also a great find. It's available on Amazon, fairly affordable, and has the look of much more expensive brands.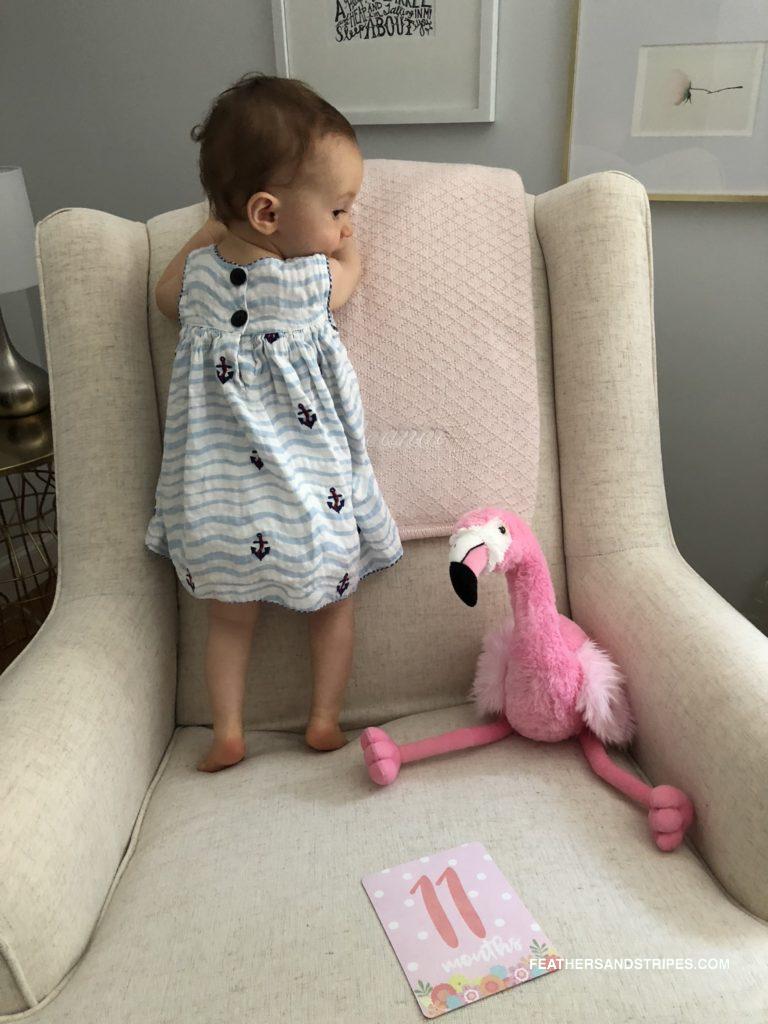 from E's 11 month post
Suggested post: Amazon Baby Shopping Haul
Brand Guide: Sizing by brand for baby clothes
I used a 6 month size (or 6-9 months or 6-12 months, depending on the brand) to show you the variation by brand in baby clothing.
Carters: 24-27 inches, 12.5-17 lbs
Cloud Island (Target): 26-27.5 inches, 16.5-19.5 lbs
Hanna Andersson: 26-38 inches, 16-20 lbs (aka 70 cm size)
Janie and Jack: 25-27 inches, 17-19.5 lbs
Just One You by Carters at Target: 24-26.5 inches, 12.5-16.5 lbs
Where do you shop for baby clothes? Any brands I should check out? If you have any suggestions for the best clothing for a tall baby, let me know!