I am leaning in HARD this year to the Christmas season, including fun matching Christmas outfits for my kids. But I'm not talking just matching red plaid outfits for Christmas day. What about matching Christmas day outfits, plus Christmas pajamas and coordinating sweatshirts with Christmas movie quotes? Like I said, leaning in HARD.
I pulled together some festive coordinating outfits for siblings below, including red plaid if you like that, green plaid if you aren't into red, and then some ideas for casual matching outfits too!
Matching outfits for dressy occasions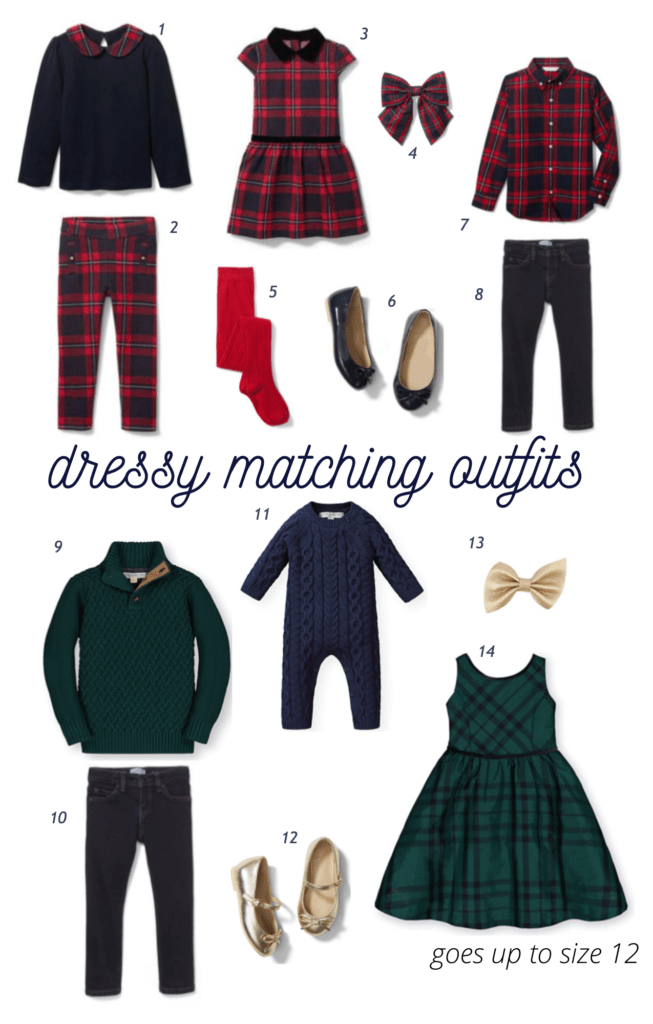 Red plaid coordinating outfits for sisters and brothers, from baby to big kids:
1 plaid top | 2 plaid pants | 3 plaid dress with collar | 4 plaid hair bow | 5 red tights
6 navy patent bow flats | 7 plaid collared shirt | 8 slim dark jeans
9 green collared sweater | 10 slim dark jeans | 11 navy layette | 12 gold patent bow flats
13 gold hair bow (comes in a set) | 14 green plaid dress (has the cutest back!)


Casual matching outfits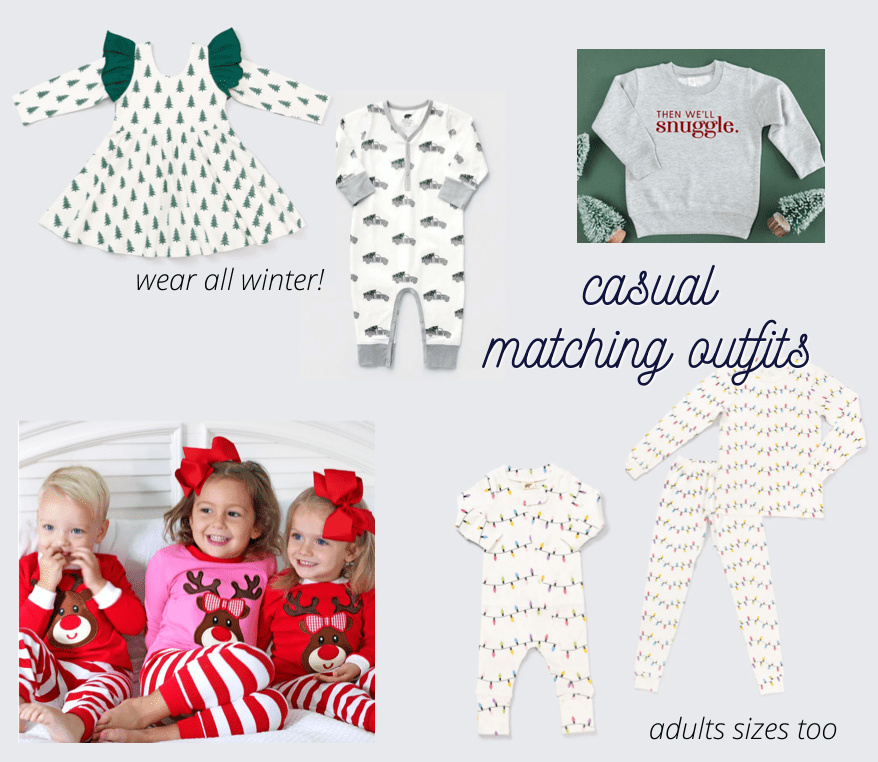 I love this tree print on a dress for a little girl or coordinating tree/truck print on an infant romper or bodysuit.
Sweatshirts with "Son of a Nutcracker" and "Then we'll snuggle" – from everyone's favorite elf movie!
Matching reindeer pajamas (I bought these for the kids this year!)
Matching light string pajamas (These come in adult sizes, infant sizes, toddlers, and kids, so the whole family can match)
Do you dress your kids in matching/coordinating outfits?