I remember getting an invitation for our friends' daughter's first birthday party 4 years ago and thinking, "whaaat do you buy a one year old??" and googling over and over "gifts for 1 year old baby girl" because obviously Google has all of the answers! If my memory is correct, I ended up getting her some clothes and books.
Now that we had our own daughter's first birthday, I'm sharing our favorite gifts for a 1 year old baby girl (or boy!).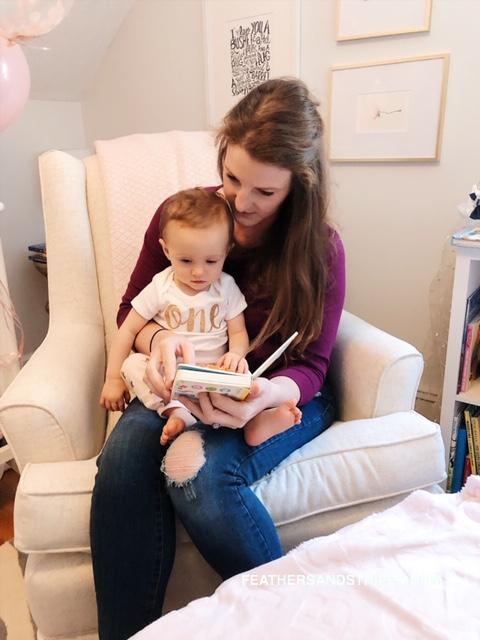 There are so many toys out there, from the most basic stack toys to the most high-tech educational toys. These are just a selection of some of our favorites!
The Best Gifts for 1 Year Old Baby Girl (and Boy!)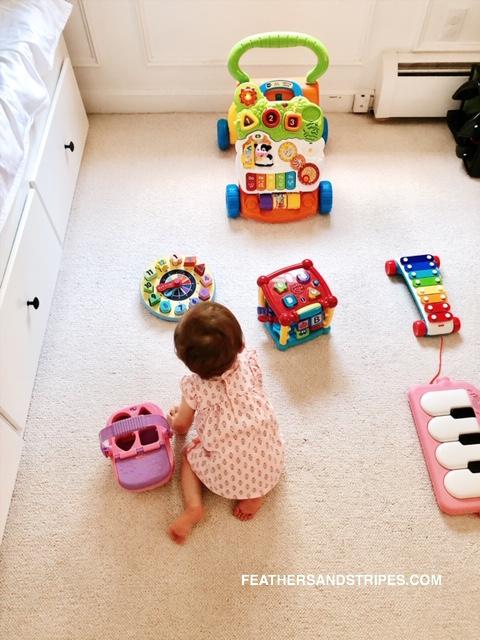 We love board books! They're so easy for a young child to hold, to turn the pages, etc. We read 2 or 3 books at bedtime every night, so having options is great. And there are so many board books out there! At my baby shower we got quite a few, and it's so fun to read them to Eleanor now, especially with the notes inside from our family and friends. Just one word of advice: If you gift a book that is common, like

Goodnight Moon

, try to include a gift receipt just in case! Some of our favorite board books are below.
(The image below is shoppable, so you can just click on each + and go directly to that book or toy!)
What do you think – are there any gift ideas for a 1 year old baby girl that I missed? Let me know in a comment below!