Every so often I buy something on Amazon that I just have to gush about. I've put some of these things on Stories recently, but I wanted to share a full round up of all of my Amazon Baby shopping finds!
Amazon Baby Shopping Haul: What I Bought
Velvet hair bows for baby: I was looking at a bunch of designer hair bows that cost something like $15 each, and then I found this set. They are SO CUTE!
Baby mittens (and mitten clips!): My little one has reached an age where she doesn't want to keep hats or mittens on, so there has to be some sort of closure on them. These mittens have a wrap-around piece that fastens. They come in a set of 2 pairs for $16!
Related post: The Best Gift Ideas for 1 Year Old Baby Girl
Fleece baby booties: Pretty much every other mom I talk to asks me about these! They're super easy to put on, they're cozy, and they're super inexpensive. The only downside we've figured out so far is that once you run them through the wash, they lose their grippiness on the bottom. I've heard there's a spray you can use to make something stickier, so I might try that on these.
Baby cell phone toy: We keep this attached to the stroller so E has something to entertain her if we're out running and errand and she gets bored. It's such a cute toy, everyone should have one!
Castle play tent (Only $17!): This was a gift from my mom to E, but I had to include it because it's SO popular in our house. Even Sprout loves it! You can see it behind me in this photo: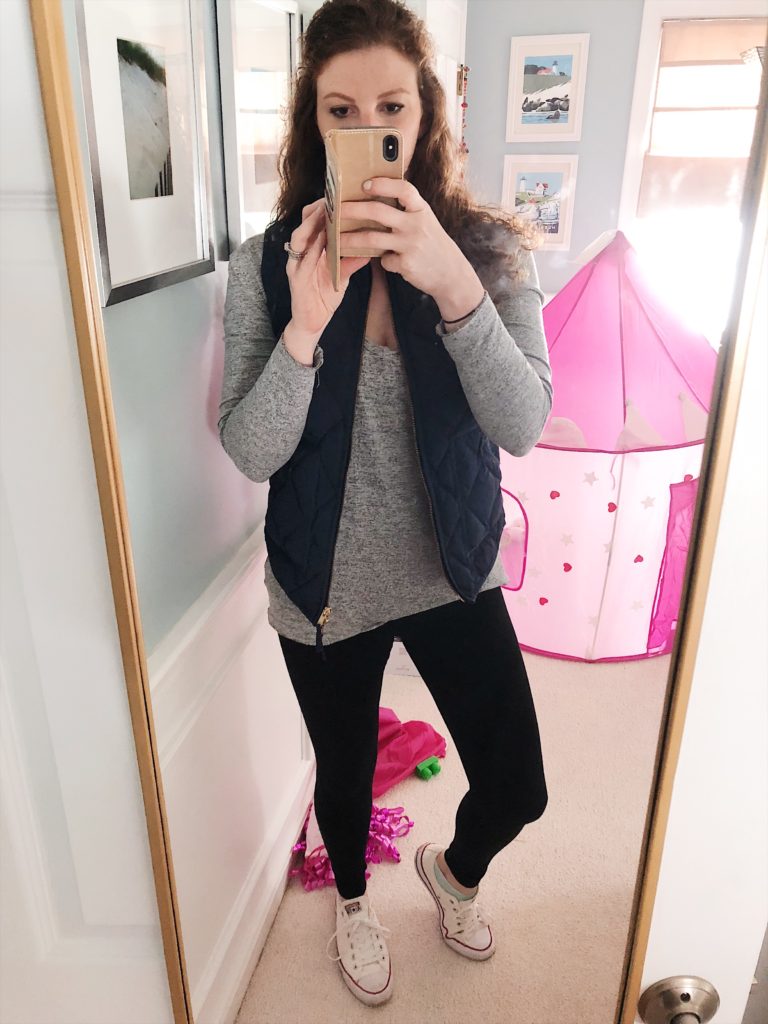 Kitchen cabinet baby-proofers: I don't actually know what these are called, so that's the name I'm giving them! A couple of months ago, E figured out that she could crawl over and open the lower cabinets, which opened her world to a plethora of exciting things like pans, Sprout's treats, and the recycling container. I had a box of these things that you have to screw in and left it on the kitchen counter for – no joke – 2 weeks before I went on ye olde Amazon and found these things with sticky backs. Rather than taking the 20-30 mins to drill holes and screw in each cabinet baby-proofer, it took me maybe 20 minutes to do the entire kitchen.
Baby gates: In one of my not-favorite moments as a mom, Elle somehow twisted her hand around just perfectly enough to get her finger caught in the baby gate we had (one of those tension-gates that everyone grew up with). It looked like such an awful cut that I got rid of those gates right away and switched over to the ones with a swinging door. I also invested in some of the "wall savers" because years ago we had one of these gates for Sprout, and the wall part ruined our paint.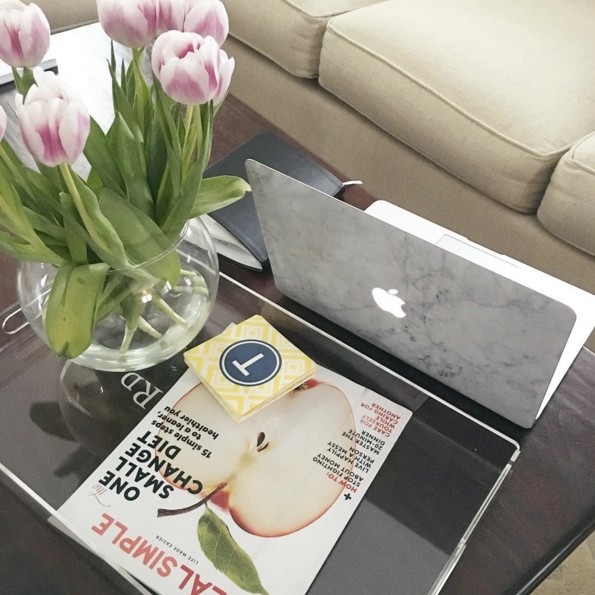 Love this baby shopping feature? Take a look here for more of my motherhood favorites!