This  Playtex bottles post was sponsored by Collective Bias, Inc., Playtex Baby™ and Target. All opinions, as always, are my own! #ChoosePlaytexBaby #CollectiveBias
This morning I was trying to think of a good comparison for getting ready for a new baby as a first time mom, and I don't really think there is one!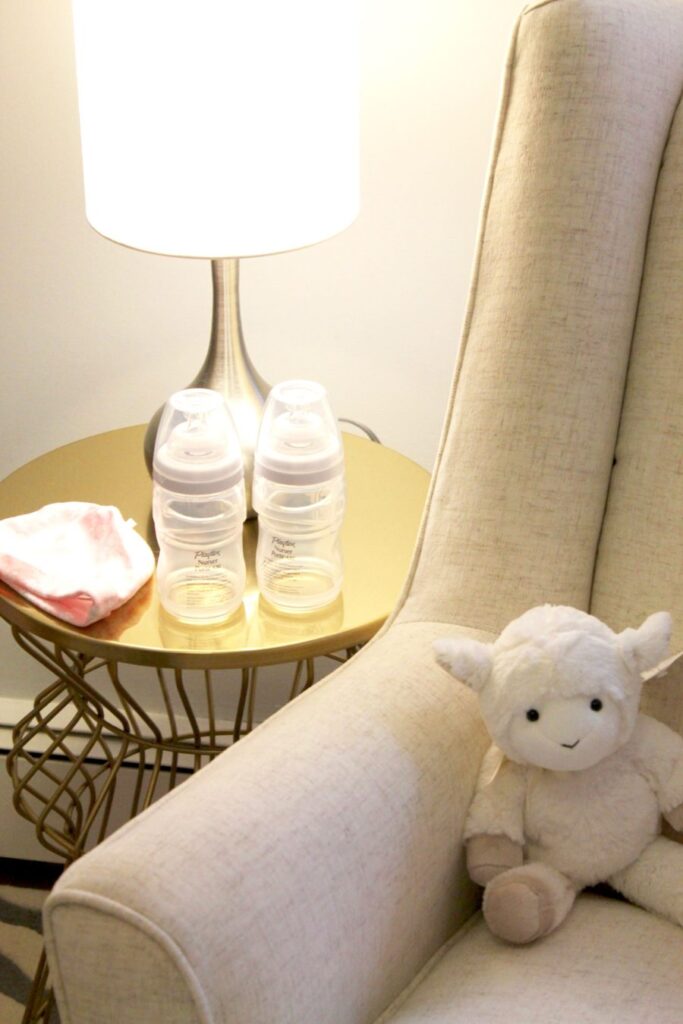 Putting together a nursery is a little like getting ready to go to college as a freshman, because you have to get pretty specific items (remember all those Twin XL sheets?). But you're also planning for a huge life change because when you come home from the hospital, it's not just you and your husband anymore.
Looking for other Pregnancy-focused content? Find it here!
I am a little bit Type A so the thought of this great big unknown is so scary. Every pregnancy is different (just compare any of my bumpdates to those of other bloggers or to your own!), and every baby is different, and even every birth is different. The best thing I think I've been able to do this pregnancy to prepare for having a baby is just to go with the flow as much as possible. I'm trying to take everything in stride and go day by day and week by week.
I did write out a few to do lists so I felt like I was anchored on something – you can find my third trimester to do list here! Some of the basics of baby preparation were:
First Trimester

Eat healthy!
Drink as much water as possible
Take prenatal vitamins
Rest up
Go to all of my doctor's appointments
Tell family and close friends

Second Trimester (all of the above, plus…)

Start thinking about what we needed for the nursery
Tell work manager
Find out baby's gender!
Create a baby registry (depending on when your baby shower will be, if you're having one)
As for the baby products we have ready, I went off of recommendations from friends and from what my fellow bloggers have said. I skipped the products that were a "you might need it, but it depends on the baby" because we wanted to try to keep our house from looking like a baby store took over.
Related Post: What we registered for, definitely needed, and didn't need at all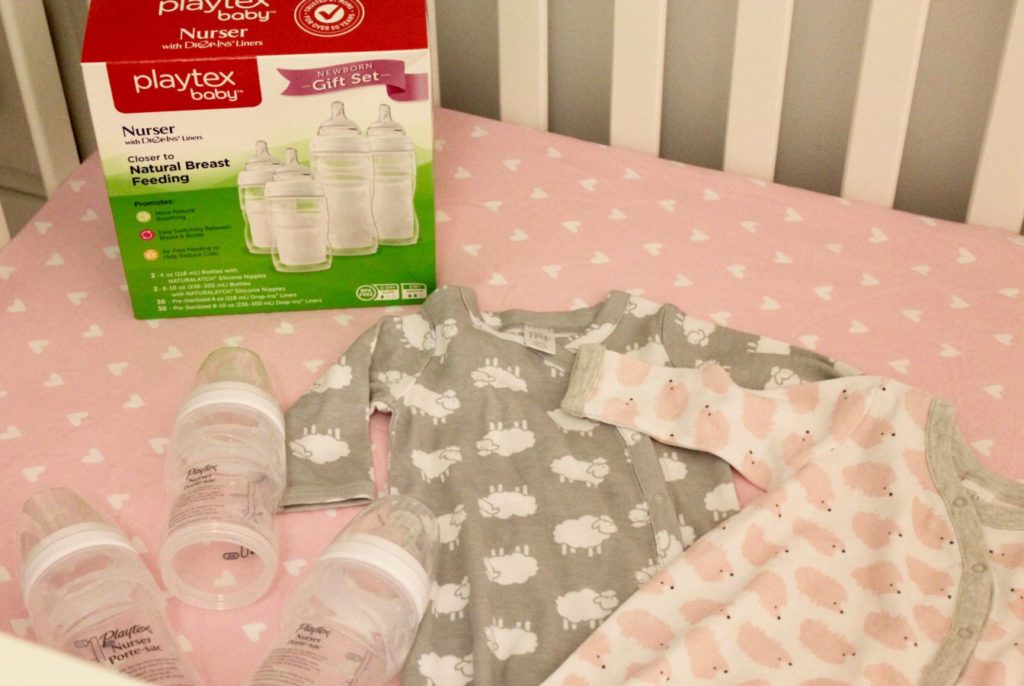 I'm planning to breastfeed, but if that doesn't go well I'm not opposed to supplementing with formula, so I made sure we have some bottles in the house just in case. One of the bottle sets that I have ready to go is the Playtex Baby™ Nurser with Drop-Ins® Liners. I was given this gift set, which includes bottles in two different sizes, as well as a bunch of the liners. According to the manufacturer, the way the bottle's nipple is made makes it easy for baby to go between breastfeeding and bottle. It's called the Most Like Mom Naturalatch Nipple (you can always switch out the nipple if your baby doesn't like the one that comes with these bottles!). I like the idea of this, because it would be awesome if T and I can take turns doing the middle of the night feedings but keep the baby primarily on breastmilk.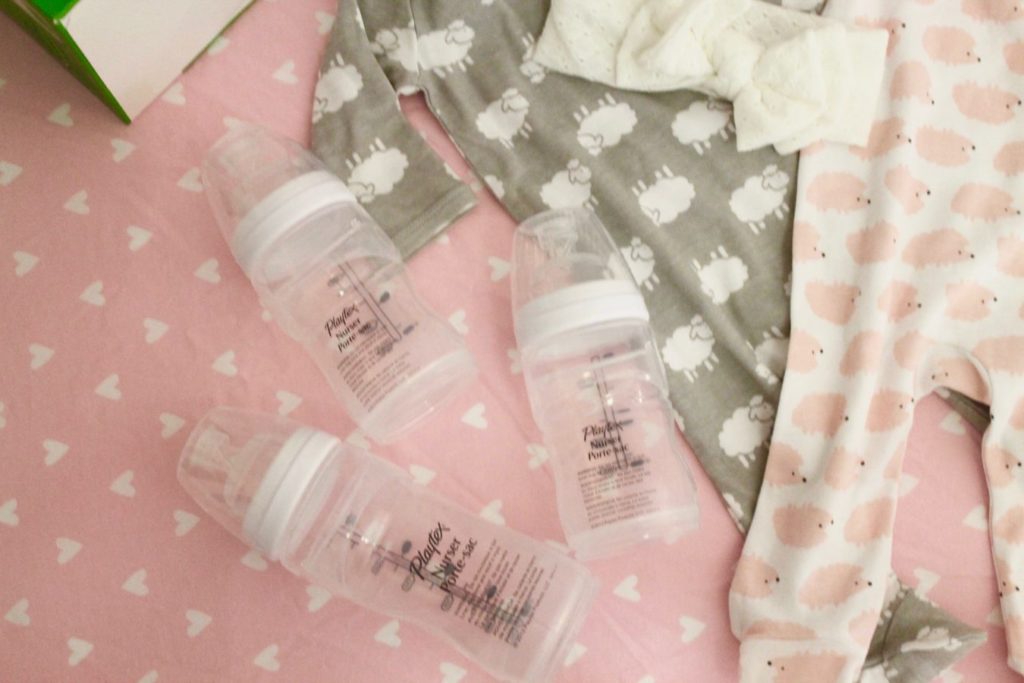 I went into my Target recently to take a look at all of the different bottles, which I'd recommend doing. Though I don't yet know what will work for us, it was helpful to be able to see the differences with all of the different bottles. (There are a lot!) I also purchased some additional 4 ounce bottles from the same brand, because I know that's the size we will be using the most when the baby is in her first couple of months if we do use bottles (based on what I've seen friends using, anyway!).
The liners for these Playtex bottles are also disposable, which means less to wash – I haven't used these bottles yet, but I'm guessing it means that I can wash fewer bottles and just worry about the nipples! You can either toss or recycle the liner. And anything that will help cut down on our to do list helps!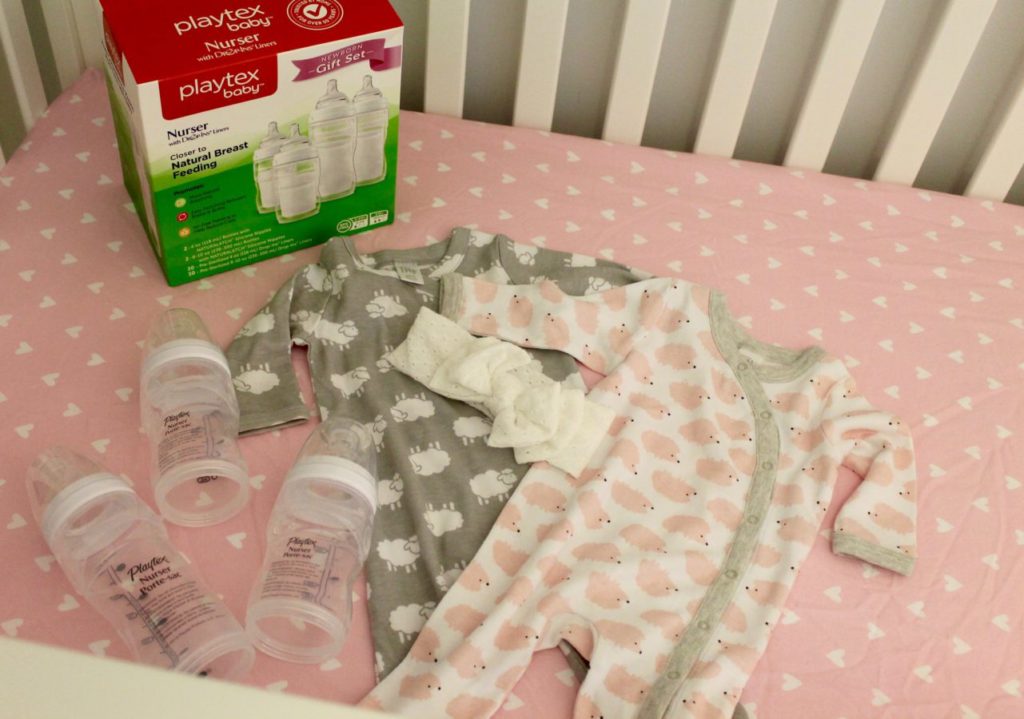 If you're an expectant or new mom, you should know that Target is having a sale from 9/10-9/15. The Target Baby Sale will have all Playtex bottle products 20% off. (Playtex Baby™ VentAire®, 9oz and the Playtex Baby™ Nurser with Drop-Ins® Liners, 4oz 3-pack are $10.49 during the sale.) Target makes it super easy to look at all the different bottles and find your brand of choice – this is what the display looks like in my store! The gift set I have is on the bottom shelf, and the 4 oz bottle pack is on the first shelf.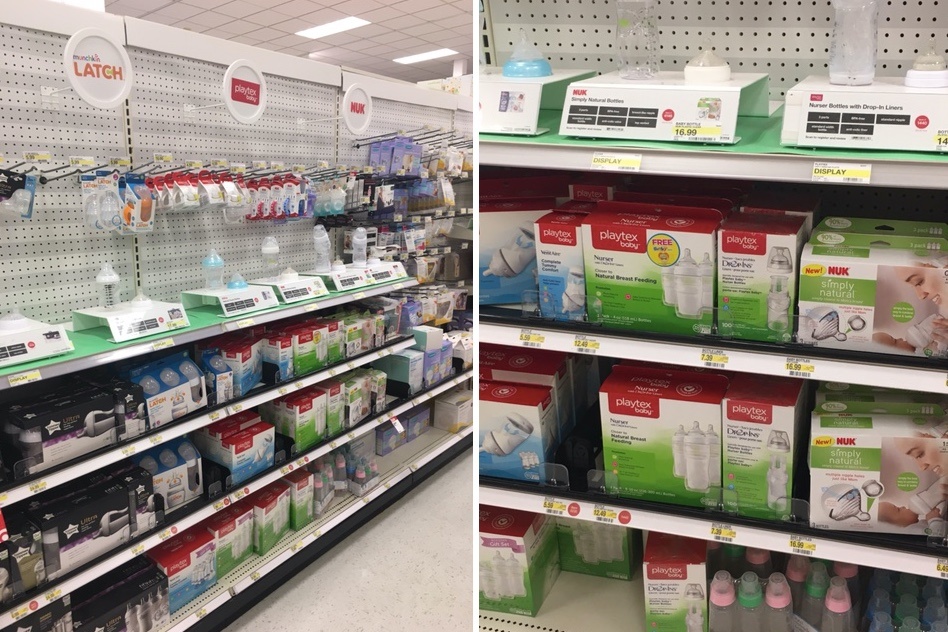 If you're a mom, I'd love to know – what did you do to prepare for baby coming home? If there's one tip you could give to first time moms, what would it be? Did you also use Playtex bottles? Tell me in the comments below, or you can always tweet me!
This post was sponsored by Collective Bias, Inc., Playtex Baby™ and Target. All opinions, as always, are my own! #ChoosePlaytexBaby #CollectiveBias