We had such an awesome vacation on our 10 days in Tuscany that I have to share our trip itinerary! T and I had both been to Italy twice before (though never together). On this trip, though, we definitely saw and experienced new things from our previous trips. It felt like everywhere we went, I kept saying I wanted to return!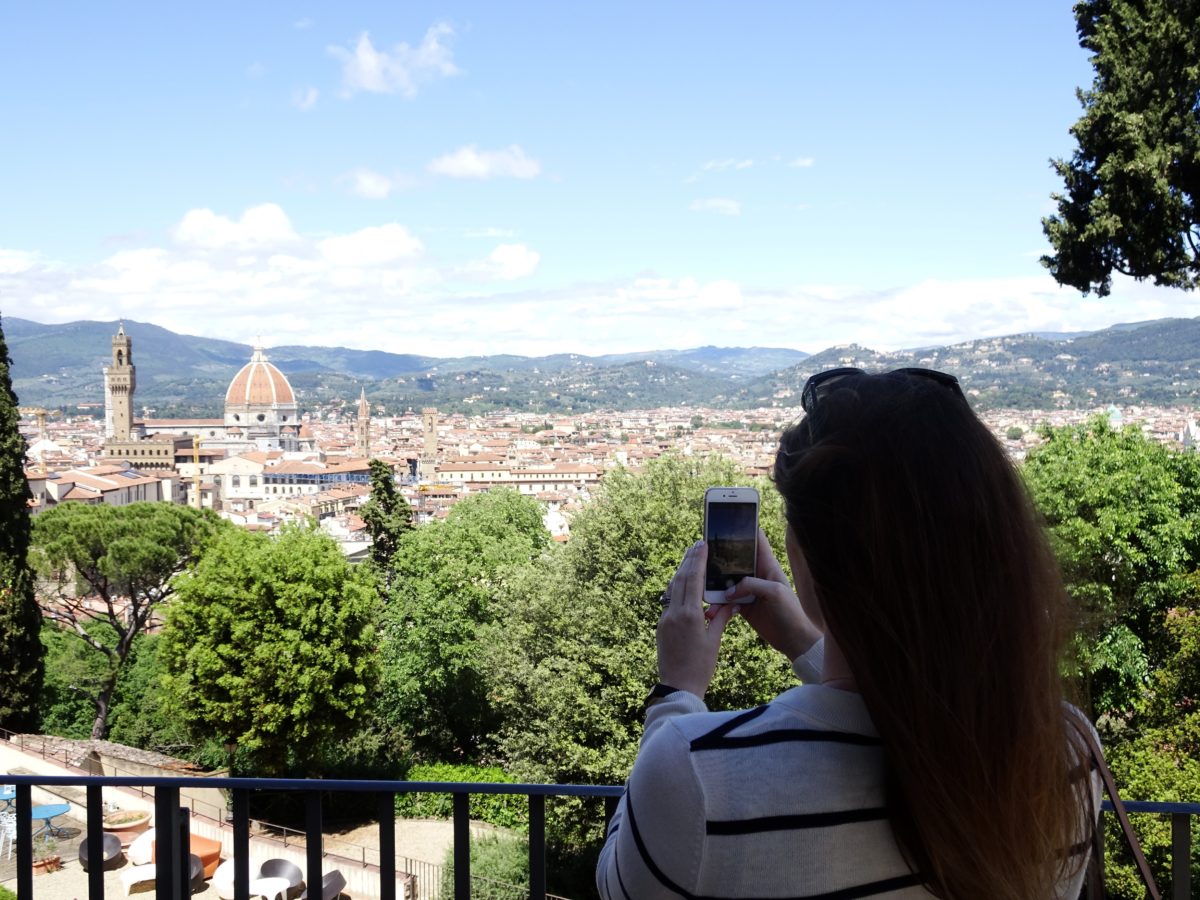 To be fair, my first trip to Italy was a 12-day affair on a high school trip that involved 6am wakeups almost every day, full days of being tourists, and crashing into twin sized beds alongside my best friends at the end of the night. We saw every major city in Italy and left little on the "to do" list. THIS trip was much different, because when we were planning our trip to Italy, we decided to plan a mix of busy days and relaxing days.
Related post: Cinque Terre Day Trip
Planning A Trip to Italy: How to Get There
We flew into Florence (from Boston) and spent a couple of days in the city on either end, with the majority of our trip spent in rural Tuscany in the middle.
Because of my pregnancy, we decided to splurge on business class seats (we found a really good deal!) and take an overnight flight. Once we arrived, we felt well-rested and ready to take in all of the sights and sounds of Florence!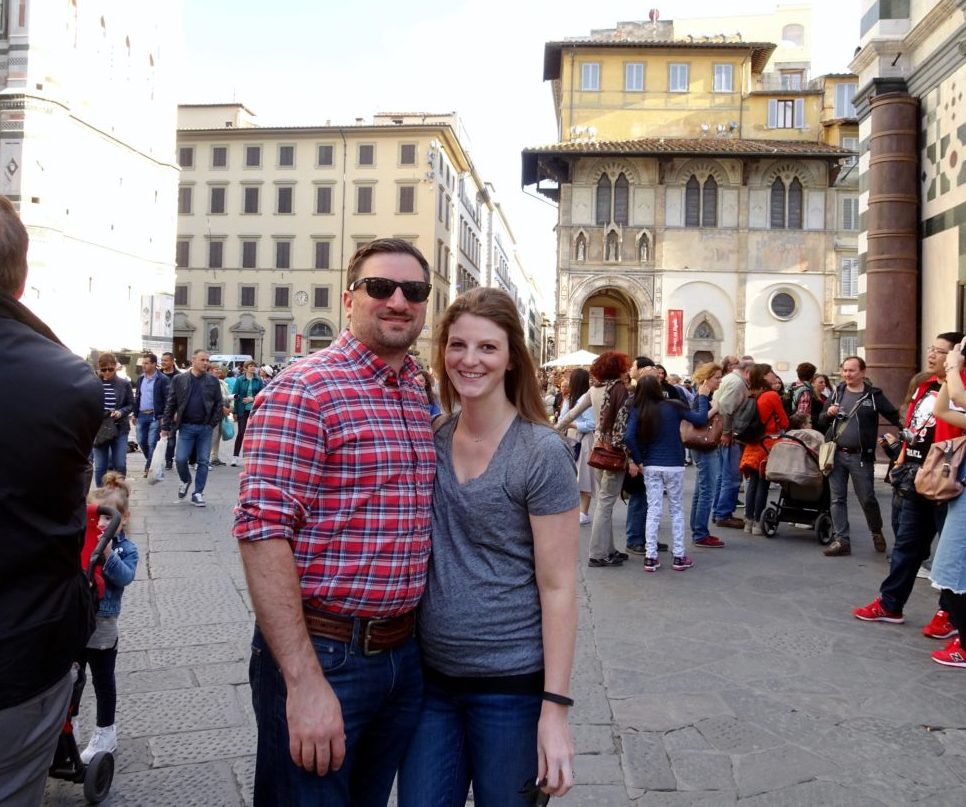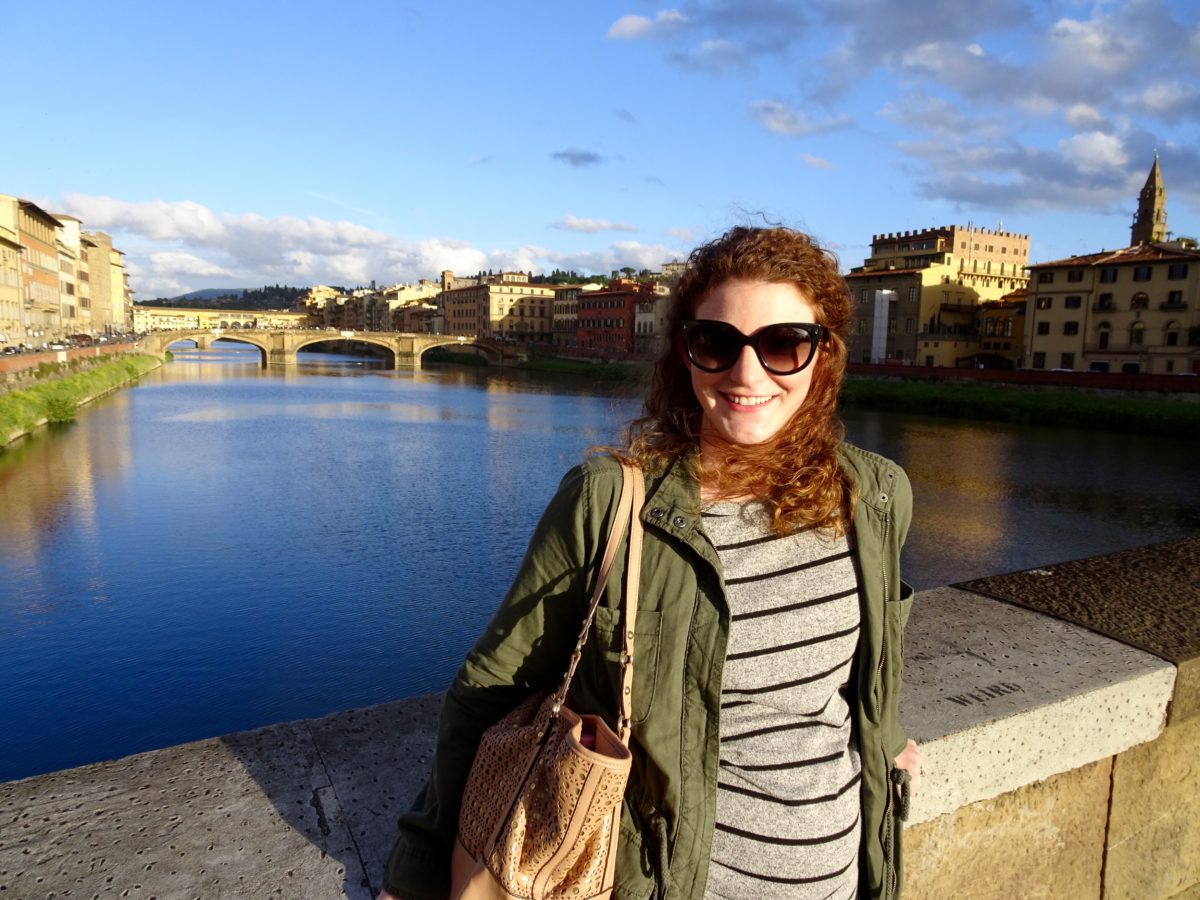 Just in case you want a TL;DR version, here you go:
10 Day Tuscany Itinerary: The Short Version
Start in Florence > Pick a base in Tuscany (we chose Capannori) > DAY TRIPS from home base in Capannori/Tuscany > Return to Florence
Day trips: 1. Pisa + Lucca, 2. Cinque Terre, 3. Siena + San Gimignano combined
For the longer version, read on!
10 Days in Tuscany, Italy
Where to Stay: The Home Base
Our home base was a villa about 15 minutes from Lucca, in Capannori. It was a sweet little area but very rural. Walkable from our villa was a winery, a small restaurant (where only one person understood English!), and not much else! If we did this sort of trip again, I would probably choose to stay closer to a city like Lucca, only because it was a 15 minute drive and that's where we went most of the time for dinner, shopping, etc.
But don't get me wrong, I loved the villa experience. Because we were traveling with so many people (it was us and T's family, which is pretty big because he's one of five kids and the 3 oldest are married!), it worked out really well to stay in a big house. In total there were 11 of us. The villa we stayed in has a gorgeous outdoor pool, but it was unfortunately too cold for us to use it.
The winery I mentioned (that we could walk to) also sold wines in town. On our second to last day, when we visited, they told us that locals come by with their own jugs and get them filled for a euro (!!). I brought a bunch of bottles home to indulge in after the baby is here.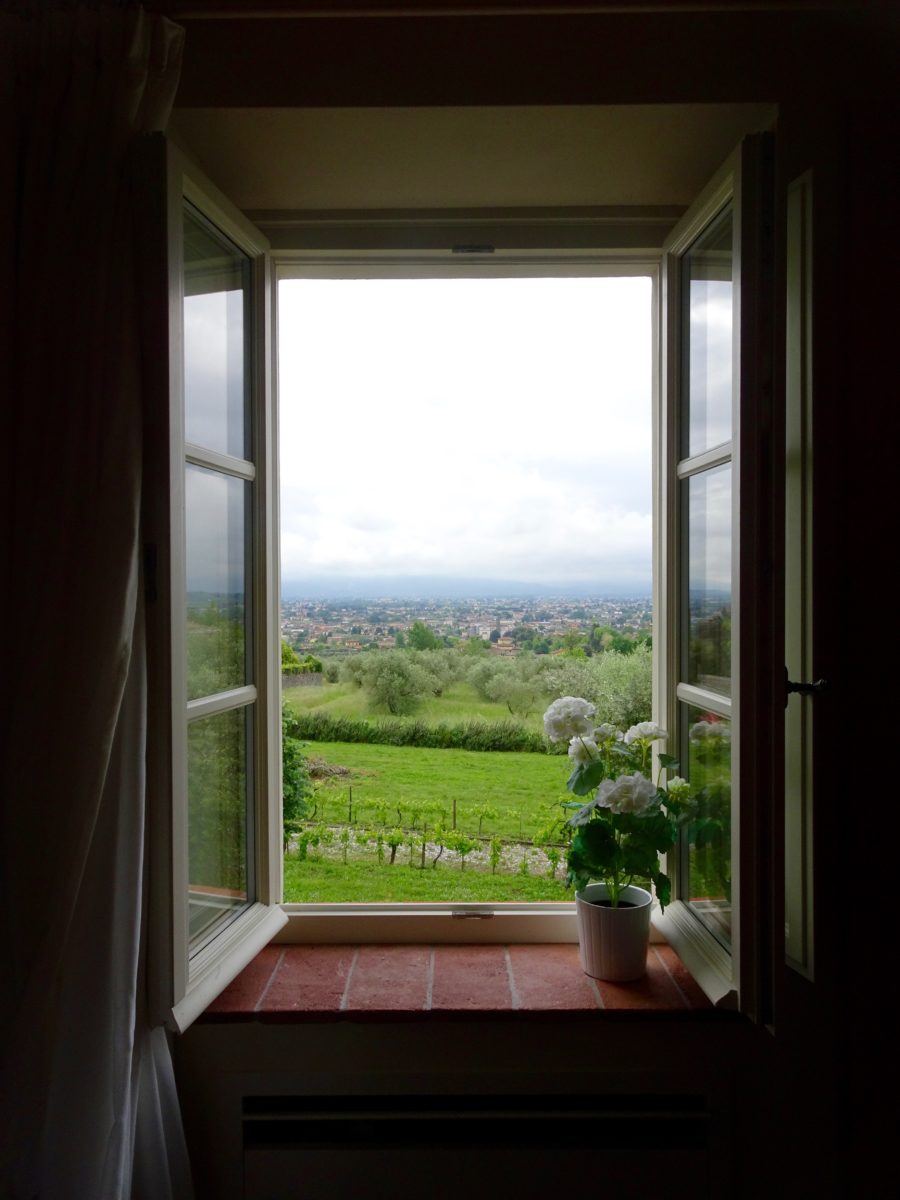 Tuscany looks exactly how you would picture it. Driving to cities an hour or two away didn't bother us because the countryside is so beautiful!
4 Tuscan Day Trips
Let's start with day trips to Pisa, Lucca, Siena, and San Gimignano!
All four places are Medieval towns that remain standing. They are both residential areas and tourist destinations. My favorite of the four was Lucca!
Lucca
By far my favorite of the four, Lucca is a quaint city with lots of sightseeing, shopping, and food. There are a couple of gorgeous churches in town, and it's so relaxing to just sit in the square and eat a gelato (or two)!
What to do in Lucca
Lucca is known for its Medieval wall surrounding the city that still stands. It's wide enough for a pretty tree-lined walking path! Rent bikes for 3 euros each per hour and ride along the wall for a great view down into the city and also of the Tuscan hillside. At 5pm it's full of residents walking their dogs. Another popular activity in Lucca is to climb up the towers, which T was all about. Each night there's a concert in town celebrating Puccini's music, and afterwards it's nice to take a stroll around the town!
Where to eat in Lucca
In Pasta – Cibo e Convivo for really fresh homemade pastas. We were told to eat at Ristorante Giglio, but we weren't able to get a table the night we tried. Make sure you call ahead for a reservation if there's a place you really want to try! Grom is a reliable gelateria (it's a chain, so you'll see it in many cities) where you can also get dairy-free options. Gelateria Anfiteatro was one of my top three gelato places on the entire trip! Get a cup or cone and sit outside to people-watch in the Piazza dell'Anfiteatro.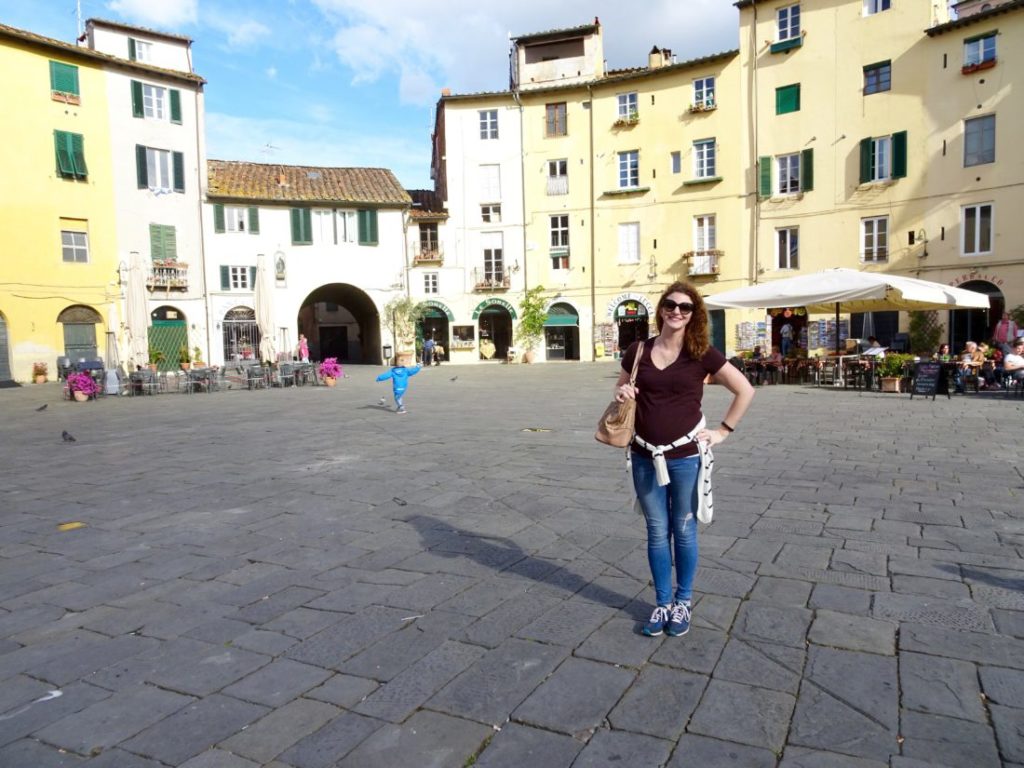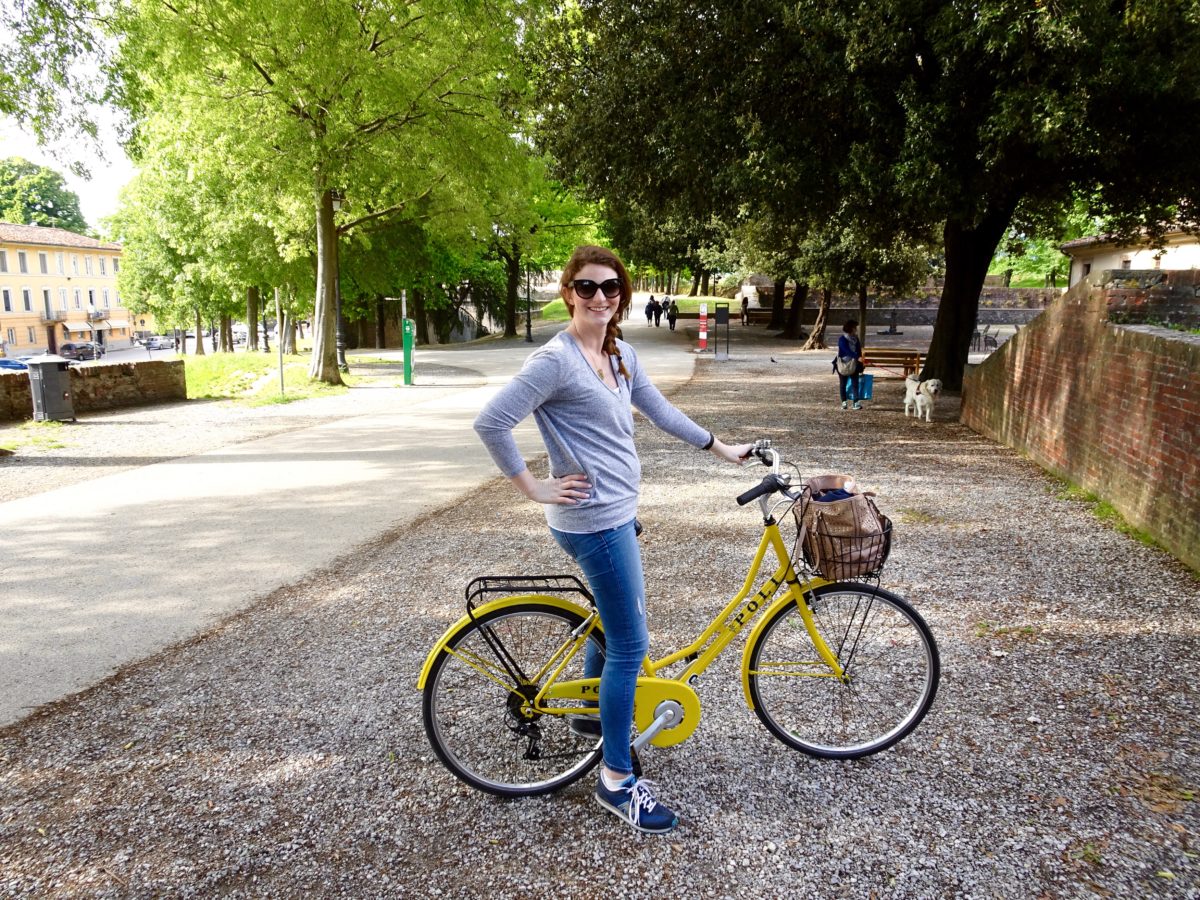 Siena
Siena is best known for the Palio (horse race) that takes place two weekends every summer. It's a Medieval town that is about two hours from Lucca by car.
What to do in Siena
Siena involves a lot of walking up and down hills, so wear comfortable shoes and don't bring everything and more in your tote like I did! Siena is a great place to explore. I loved seeing the large iron rings on buildings that were used to tie up horses. You can see them everywhere!
Where to eat
Il bar Palio is a great little patio cafe for people-watching in the bowl-shaped square. The food is just okay, but it's a nice place to hang out, especially on a nice day.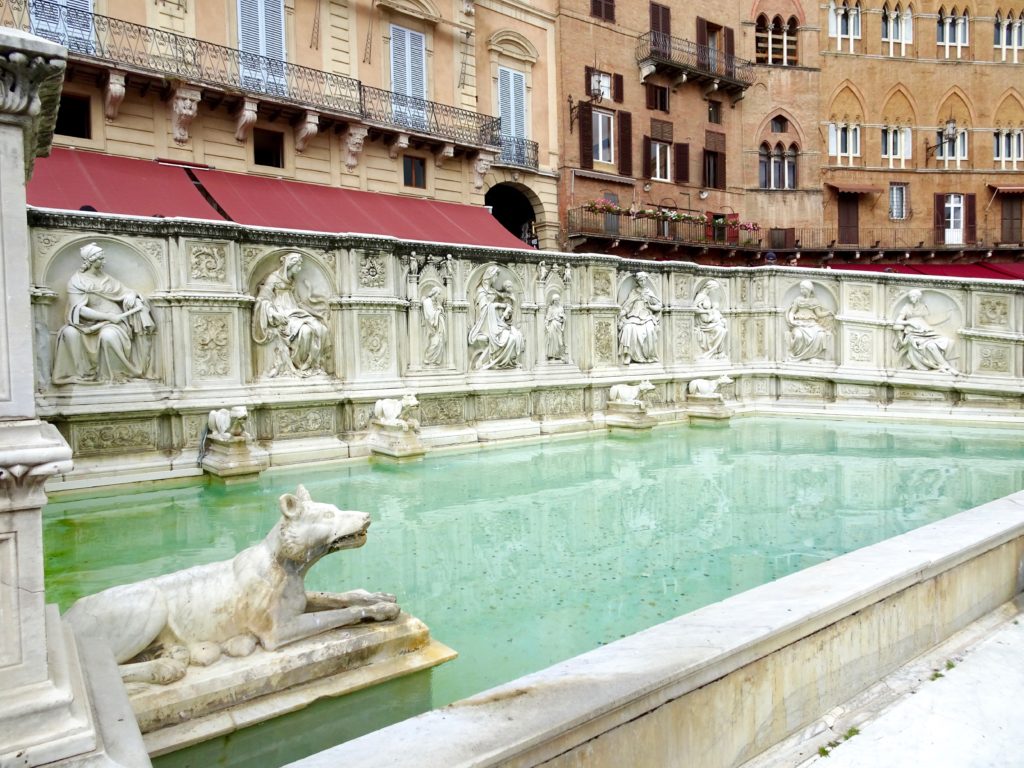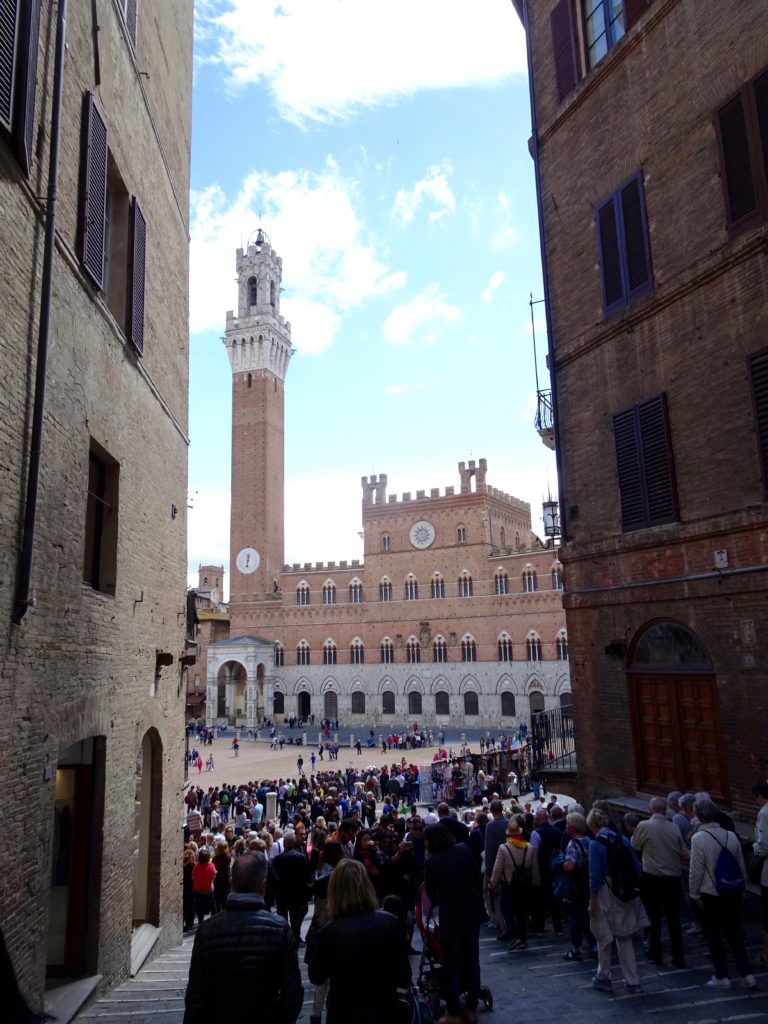 San Gimignano
San Gimignano is another Medieval town. Personally, I would choose to do either Siena or San Gimignano, but not both. We chose to do both in one day trip, and it felt like too much of the same once we got to San Gimignano. (I was also exhausted and not entirely in the mood to be a complete tourist!)
We did, however, find a really great gelateria called Gelateria Dondoli. It was so good that my brother-in-law ate one and immediately got back in line for a second!
Pisa
Pisa is a place you could see in a few hours and then head out. I wouldn't stay here overnight – there aren't many hotels, and it's not big enough to spend more than just a few hours! It was worth checking off the travel bucket list "take a picture with the Leaning Tower," but otherwise, you could skip this town.
What to do in Pisa
Pisa, from what I saw, is two different parts: One is the main green with the touristy stuff, including the Leaning Tower, and the other is a college town and the Universita di Pisa. Most people were here for the touristy parts and to take a photo with the tower.
Where to eat in Pisa
Outside of the green's area there are little side streets with cafes lining the street. We had a great pizza across the street from the Hotel Duomo Pisa, but I can't remember the name of it!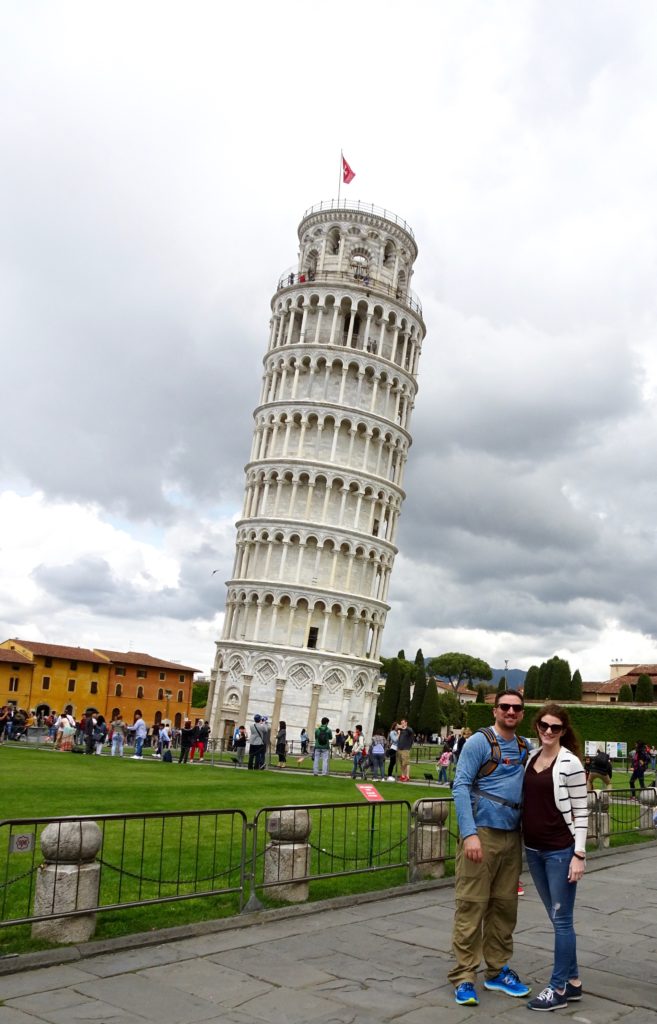 Coming up next: Thoughts on our day trip to Cinque Terre. Spoiler: It's on my list of places to go back to!