I realized that I haven't talked much about blogging here, but it's something I get questions about all the time. I figured I'd share a little more about the behind-the-scenes stuff, since so many people ask about it. Today I'm diving in with how blogging has changed in the 6+ years since I started, and how much is different between blogging in 2019 vs. blogging in 2013.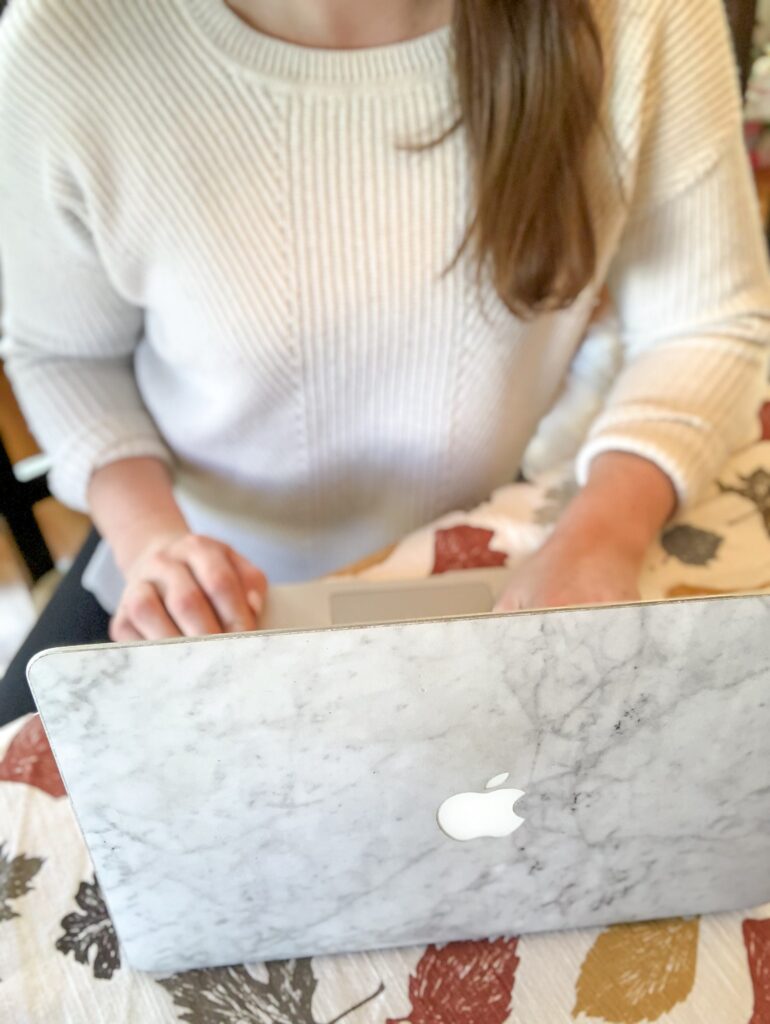 Starting a blog
If you ask any current blogger, chances are they will tell you they got into blogging because they needed a creative outlet. And my answer is very similar: I was working in corporate marketing, and though I loved my job and my team, I spent a LOT of time in spreadsheets with very little time being creative. I felt like I needed a place to talk about home interiors and fashion and other stuff, where I could write, and where I could share my opinions.
I've always been a writer – starting with my first journal in kindergarten, with my high school LiveJournal (man oh man), and now here! I remember sitting in my college dorm room reading Cupcakes & Cashmere circa 2008 and thinking, "I could do this!" but not having the courage to actually start until years later. I always wonder, what could have happened with my blog if I had started then?
It wasn't until someone in one of my MBA classes randomly said to me, "You should really think about starting a blog," because we were chatting about having something outside of work (aka a side hustle before a side hustle was a thing).
Read about my secrets to managing a blog and working full-time at the same time
Maintaining a blog
Starting a blog is one thing, but keeping it up is another. In 2013 when I started, blogging meant literally just having a blog and an email address. Now in 2019, "blogging" means not only having a web presence (with your own custom domain), but Instagram is pretty much required, as well as a page on Facebook, a Twitter profile, a Pinterest account, and if you aren't also using Instagram Stories it's like "what are you doing?" Lots of people are getting into YouTube, too, so there's one more social media platform you need to be on (and maintain). Plus IGTV if you do video, Snapchat if you're still on that… it seriously goes on and on!
WordPress blog vs. Blogger blog
In 2013 pretty much everyone was on Blogger, where your URL would be something.blogspot.com
In 2019 pretty much everyone has their own domain (mine is feathersandstripes.com!), and people have realized that if you're not on a self-hosted platform, your content could disappear whenever, so lots of people have transitioned to having a WordPress blog. (Transitioning between the two is not exactly the easiest thing to do… I ended up hiring someone because I was so afraid I was going to mess something up!)
Lifestyle blog content
When you're a blogger, no matter what you blog about, you are constantly producing content. It could be content in the form of a blog post, or content in the form of an Instagram post, or even sharing someone else's blog post on your Twitter feed… but I am literally always thinking about blog content. And I'm not even a full-time blogger!
On a weekly basis, my goal is to post:
2-3 blog posts
3-4 Instagram posts (which includes a caption, hashtags, and then responding to questions or comments and commenting on other people's posts)
daily on Twitter
every blog post on my Facebook page
every blog post on my Twitter feed
every blog post on Pinterest, with its own pretty image
When you write it all out, it seems like kind of a lot. I can't imagine what that list would look like if I was a full-time blogger.
When I'm out and about, I'll take photos to use later (for my blog or Instagram). When I travel, I'm always taking notes and trying to get great photos to use for my blog or Instagram or other social channels.
Read one of my travel posts here: How to fly with an infant, A PCH Road Trip, or Where to Stay in Las Vegas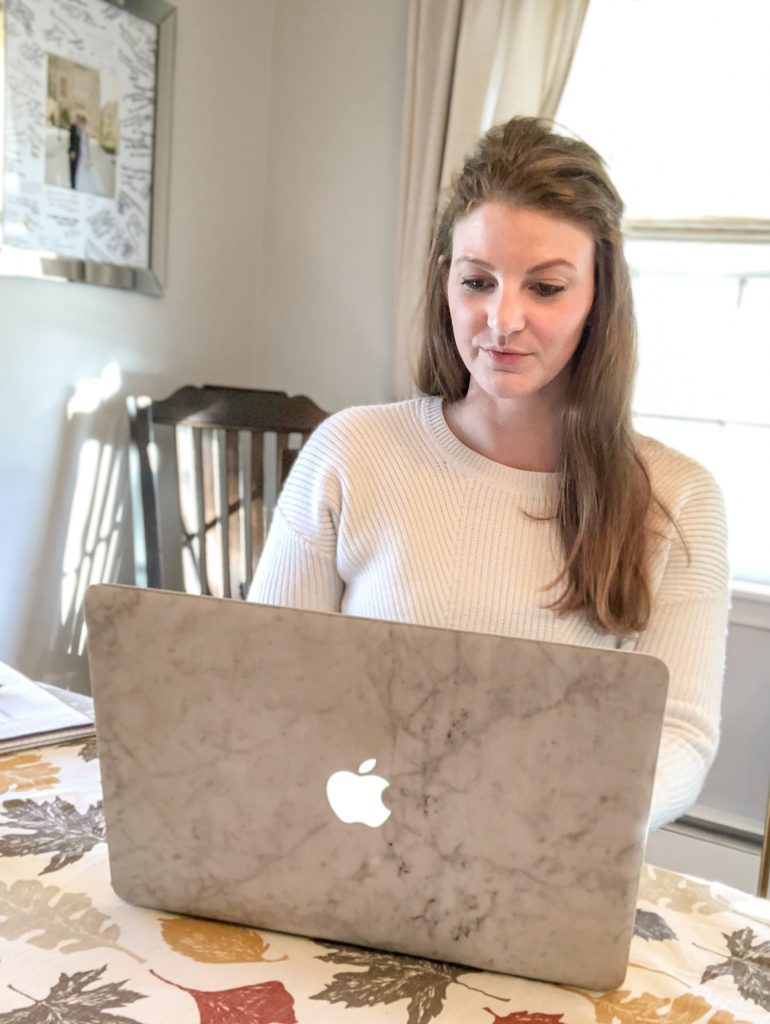 Getting free stuff when you have a blog
Let's just put this out there: Yes, bloggers get cool stuff, often for free. But there's a LOT of work that goes behind that free stuff.
All of those packages and emails with offers come with a string attached, whether it's explicit or not. Brands don't send gifted product just because (unless you have a relationship with them already), but normally because they are hoping to get exposure to your audience. In a nutshell, a brand will send me something or offer me something because they want me to talk about it. I feel like this is the same in 2019 as it was back in 2013, but there's just a lot more of it… more brands doing it, more bloggers involved, etc.
Lots of people will say to me, "That's awesome, maybe I should start a blog!" about a trip I took or a product I worked with for my blog, and I want to laugh because that makes it sound so easy. That is not at all a complaint, by the way! I blog because I want to, because I enjoy it, and because I truly love all things digital. I probably spend too much time in front of a computer or on my phone, but I'm fascinated by digital marketing (what I do for my day job)!
The comparison game
One thing I could definitely do without is the comparison game. You may hear that phrase on Instagram from other bloggers, and it's a real thing. The best example I can give you is when I see that a brand has decided to work with 5 bloggers who are like me (in that they have a child, live in New England, and love to travel) but – for whatever reason – didn't choose to work with me. It's easy to get into a "what does that person have that's better than what I have?" mentality, which can be so discouraging.
Suddenly, hitting your top 3 goals for the year wasn't good enough. What Susie has is shinier, prettier, and you're discouraged that you don't have what Susie has. (Even though Susie's goals were entirely different from yours at the start.)
One thing I've heard that I keep reminding myself is that you can't compare your beginning to someone else's middle.
Blogging has high highs and low lows, for sure.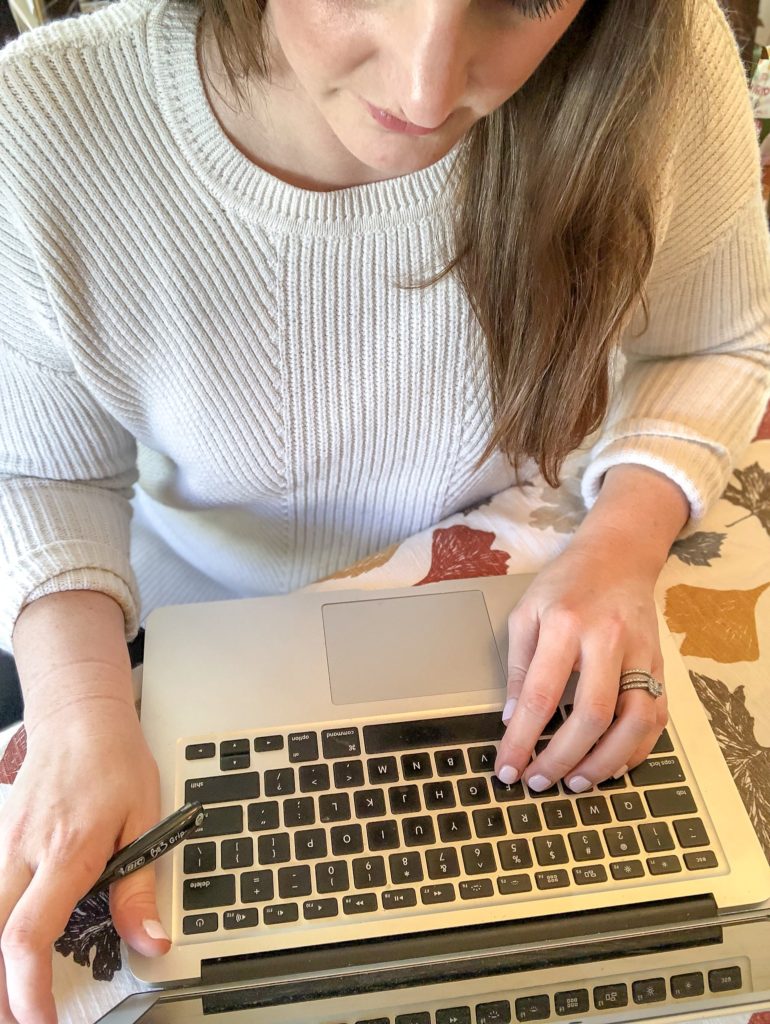 Monetizing a blog
I think that the decision to monetize a blog is where you start to get into the fun stuff (sponsored posts, being paid to talk about something that you love anyway!) but also the not-so-fun stuff (comparing yourself to others in a really negative way). Rather than being an online journal (like what I started), where you're documenting your life just for fun, it becomes a business, for better or for worse.
Through the years that I've been blogging, I've worked full-time, gotten my MBA, became a mom, traveled a lot, and now I want to focus more on f+s and see what can happen. That means a lot that you'll never see (doing taxes differently, lots of emails and phone calls with brands, spreadsheets and organizational tools, teaching myself new stuff and refreshing on stuff that is constantly changing like SEO, for one… if you want to know more about all of that, I'm happy to share! Maybe I'll start a series about blogging?).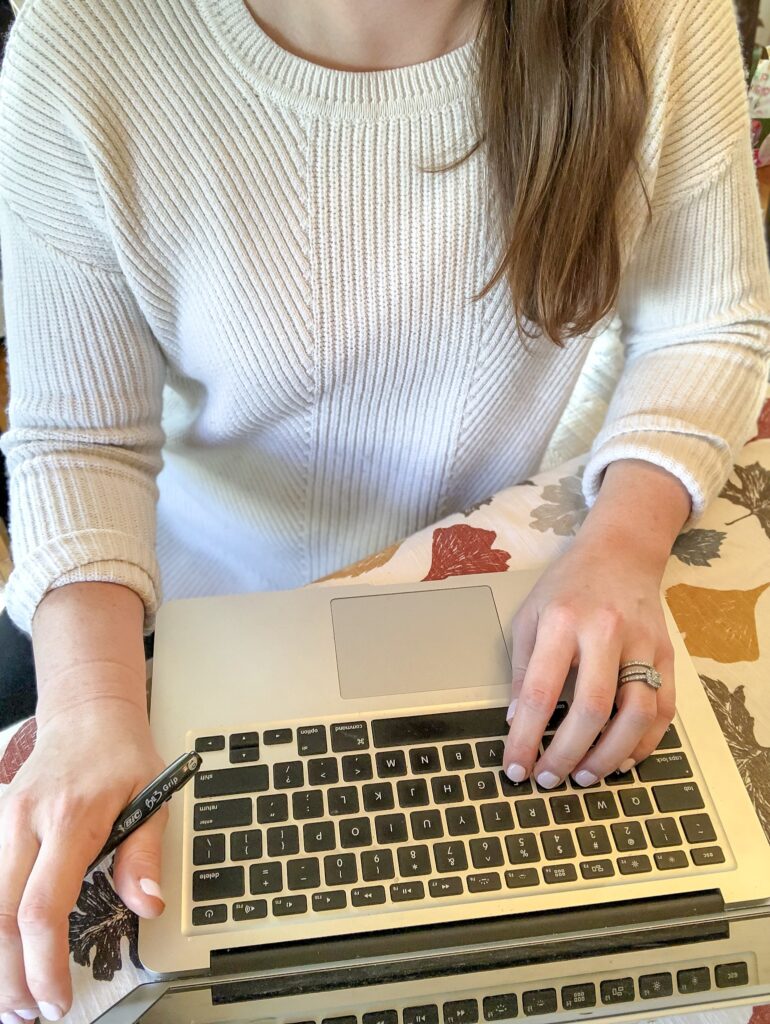 The future of blogging
I could not have predicted that blogging would be where it is now, so I have no idea what the future of blogging will be! From what I have seen, though, I don't think the industry of blogging is going away anytime soon. It has been really interesting so far to see people go from all-in on blogs to all-in on Instagram, and now to see the beginning of a shift back to blogs since Instagram's algorithm constantly makes things harder for small businesses on the platform.
What I DO know, however, is that within the year I won't have to work in the dining room anymore – I'll have my own office at home! More on that later 😉