When we went to the west coast, we flew into San Francisco and picked up our rental car and then drove down on the best Pacific Coast Highway road trip. We didn't have to be anywhere at a particular time (just to check into our hotel), so we took our time and made a few stops.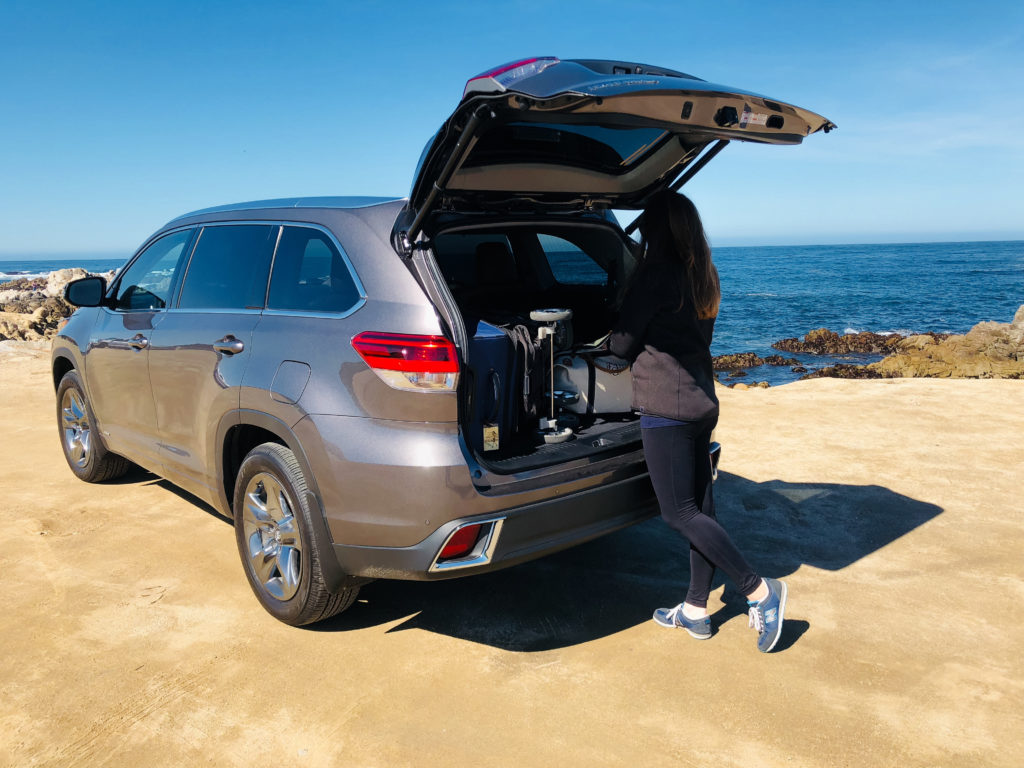 Our Pacific Coast Highway Road Trip Itinerary
It's about 100 miles (or 2 hours) by car from San Francisco to Monterey. It adds an extra 15 minutes to the drive to go the scenic route, but I highly recommend it! We originally were going to drive much farther down the PCH, hitting Big Sur, but decided against it to spend more time in the Carmel and Monterey area.
Pacific Coast Highway Road Trip – Where to Stop
Half Moon Bay for one of its many state parks or beaches. HMB is a small city so you could stop here for lunch if the timing is right.
Pescadero is the epitome of small town America. The "center" of town, if you can call it that, has a post office, a restaurant, a gas station, a church, and not much else. It actually reminds me a little of the town my grandparents lived in! We stopped in Pescadero because we were hungry and looking for somewhere to get lunch right when we got in the car. Pescadero was one of the first areas along the PCH (southbound from San Francisco) that had restaurants that weren't just fast food places. Duarte's is apparently known for its artichoke soup, so T tried that, while I got a burger and read about the restaurant's history. It had been opened pre-Prohibition and then had a secret bar during Prohibition, which is pretty cool. It's still the same building/bar that opened in the late 1800s!
Ano Nuevo State Park was recommended to us by a lovely couple we met on our way to get our rental car, but we decided to skip this stop. They recommended that we stop there because of the kayaking and the nature life, but we knew we couldn't get in a kayak with our 6 month old so we wrote it down for a future trip and kept going!
Santa Cruz is a cool little city. It's a great place to stop for lunch, to see surfers, or for a hike if you need to get out of the car and stretch your legs.
Henry Cowell Redwoods State Park is a bit more inland than the PCH, but it's worth the stop! This small redwoods park is just as impressive as going to Muir Woods, in my opinion. We made a quick stop in town at a Subway to grab sandwiches, and then we found a picnic table at the park and had lunch there. Then we went on a self-guided tour of the park and marveled at the redwoods. This was a perfect little stop on our drive! The walk has pamphlets so you can do a self-guided tour, and it's perfect for anyone really – stroller-friendly and wheelchair-friendly, too.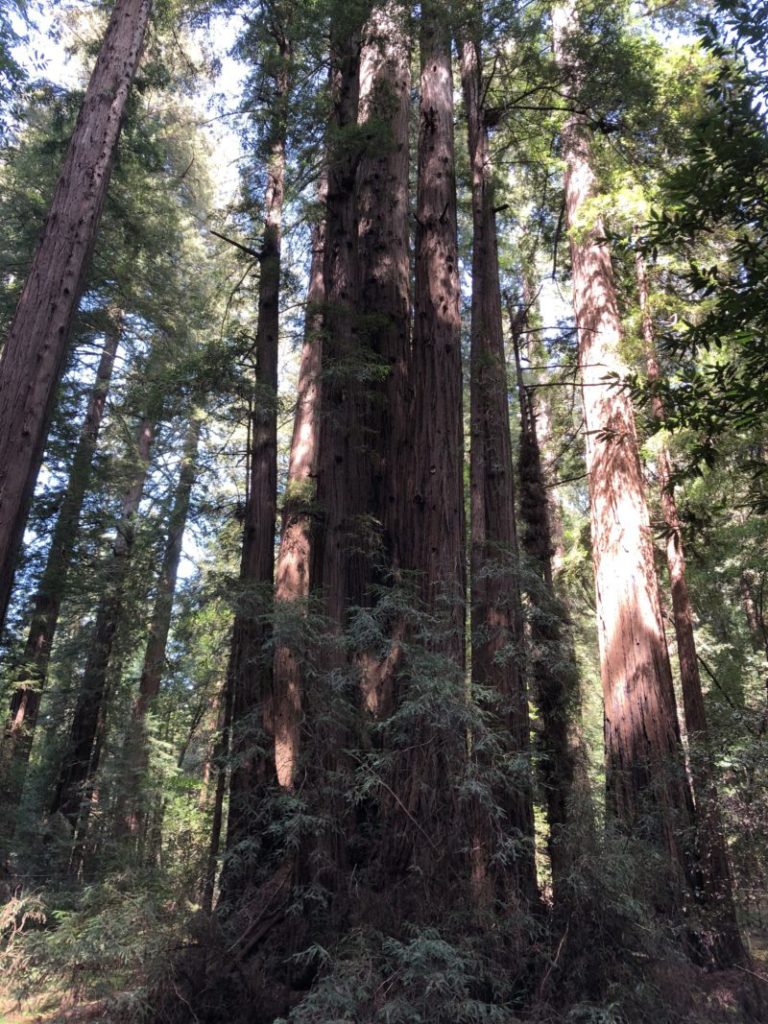 Pacific Coast Highway Road Trip – What we Drove
When we picked up our rental car for the week, I was excited. It was a Toyota Highlander, hybrid and spacious. It's actually a car we had on our list of SUVs to look at, so I'm glad we got the chance to drive it around for a few days. T and I both said we would definitely keep it on our list for the future!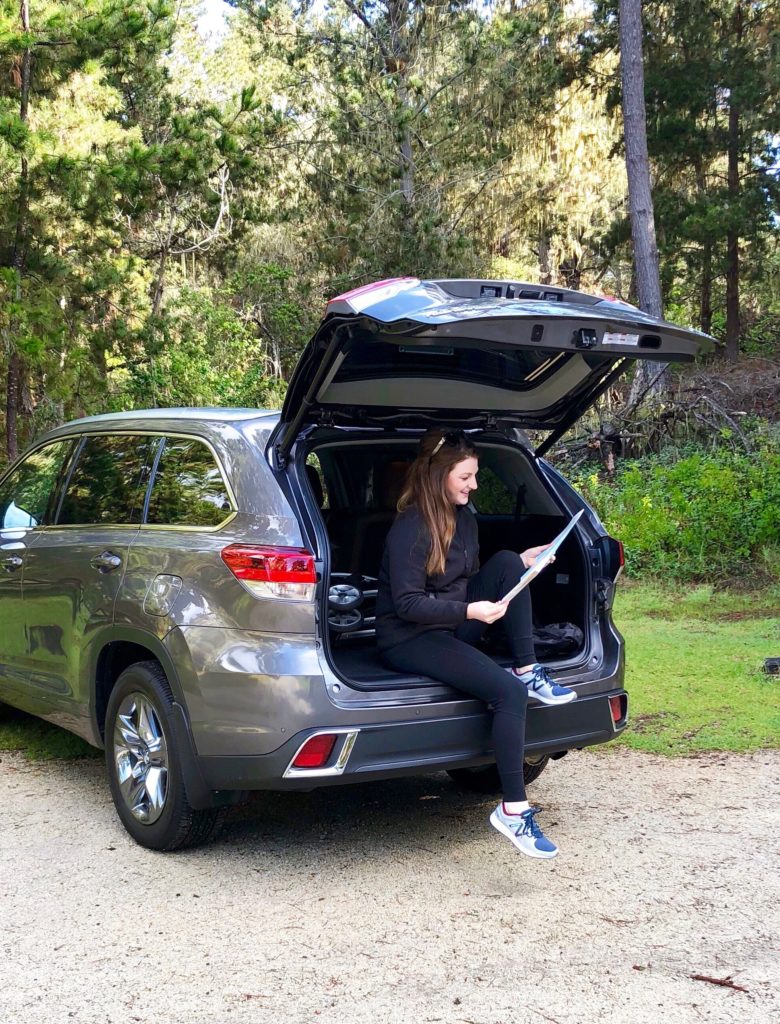 The Highlander has a few features that (pleasantly) surprised me. I loved the two bucket seats in the middle row instead of having a bench. Because there is a third row, you don't have to have the bench seat in the back. And if you've ever packed a ton of people into an SUV, you know that a bucket seat is so much more comfortable than a bench seat! As for some of the tech features included in the model we drove… The driver has a small notification to tell you which passengers have their seatbelts on or off when you start the car. There is also a 360 degree view of the car, so once you park you can see what is all around the vehicle.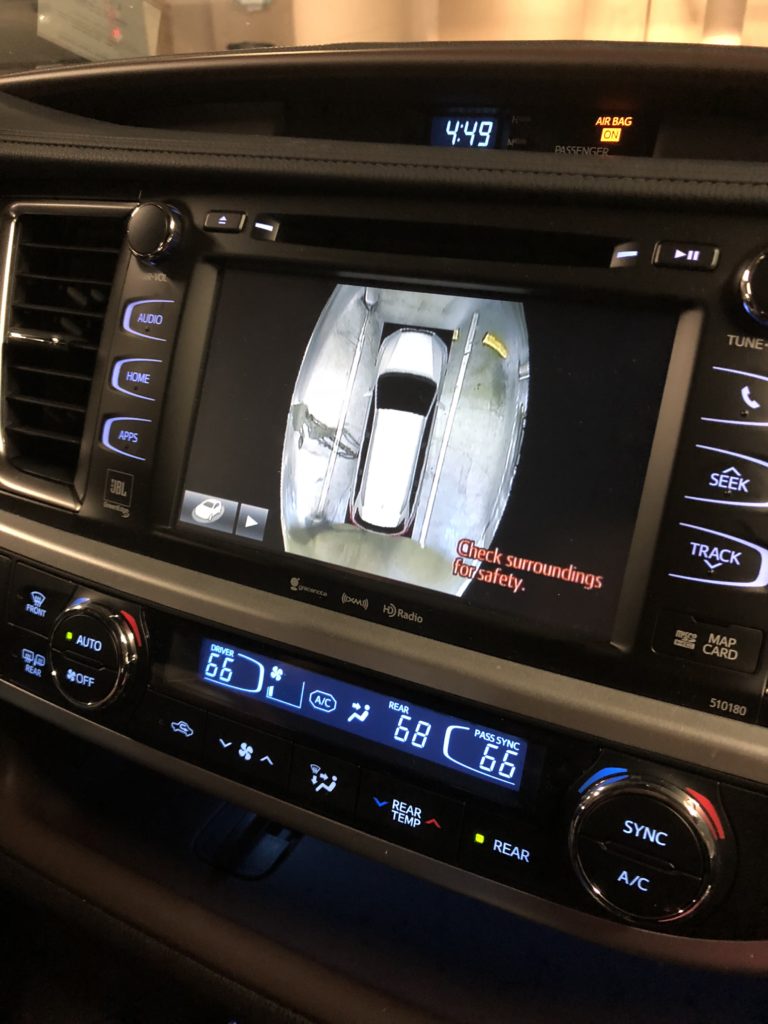 Pacific Coast Highway Road Trip: 17-Mile Drive
Slightly off the PCH is the 17-Mile Drive, which is a very scenic drive through an exclusive neighborhood. You have to take the 17-Mile Drive to get to Pebble Beach, one of the most well-known golf courses in the US. Note: You have to pay an entrance fee (I think it was $10). This site has some great info about the drive, what you'll see, and where you should stop!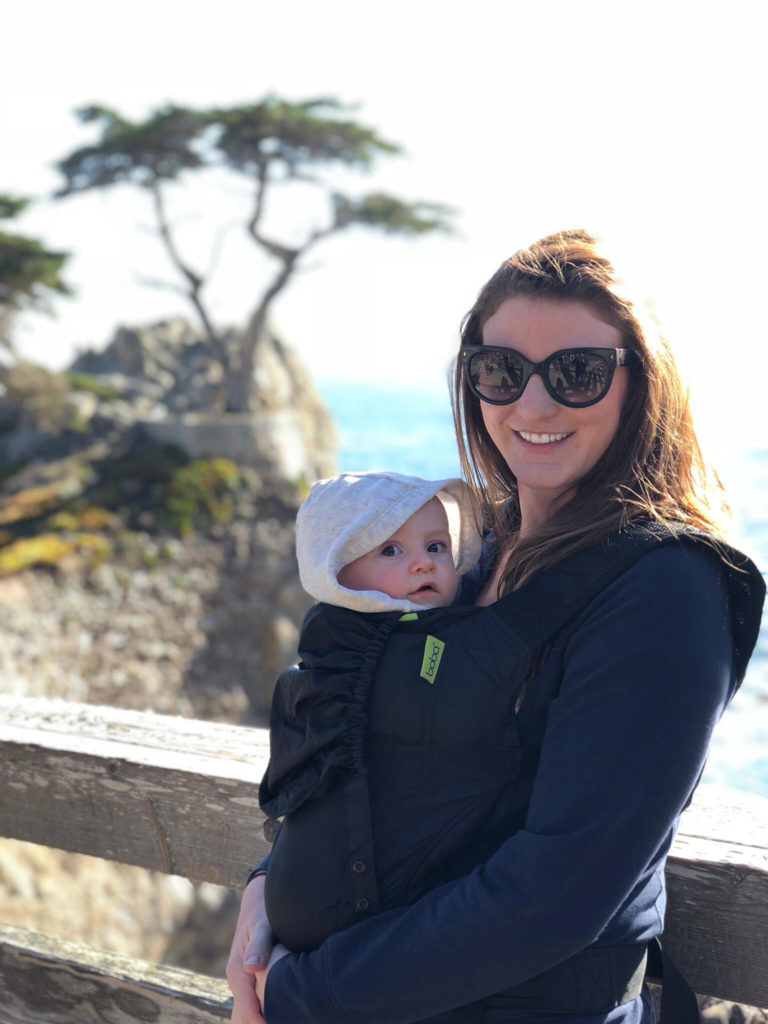 You can read more about this trip here: Carmel & Monterey Travel Diary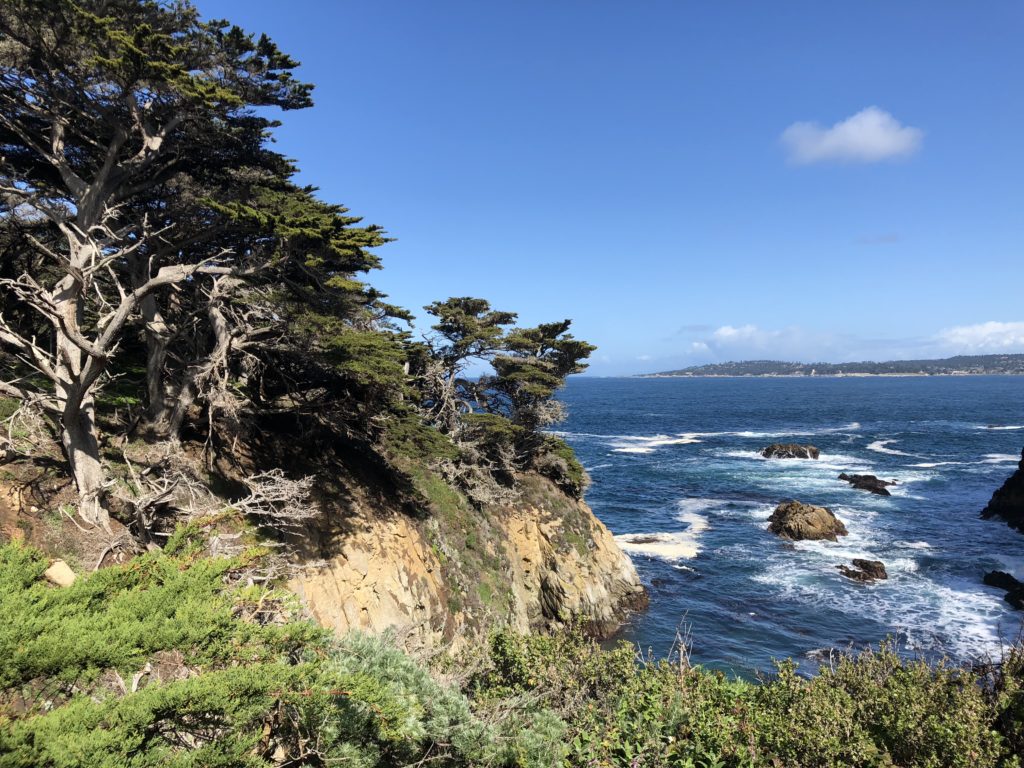 Thank you to Toyota for lending us a Highlander for a few days on our Pacific Coast Highway road trip! As always, all opinions are my own.