It's been a while since I updated on what I do for a living, so I thought it would be fun to sit down and just share with you all what I do all day everyday.
Some of you probably know that for years I worked in digital marketing for corporate companies, from ecommerce to travel. I started just out of college at a company called Vistaprint (where I met my husband!) and worked my way up there as a marketer. I switched jobs a few times over the past 10 years (ouch! How has it been 10 years??), but I kept doing what I did best: digital marketing for corporations. It's amazing how a company that sells business cards and a company that helps you plan trips can seem entirely different but are, at the same time, pretty much the same.
I was working in corporate, doing the commute then a 9-5 at a desk and then another commute home.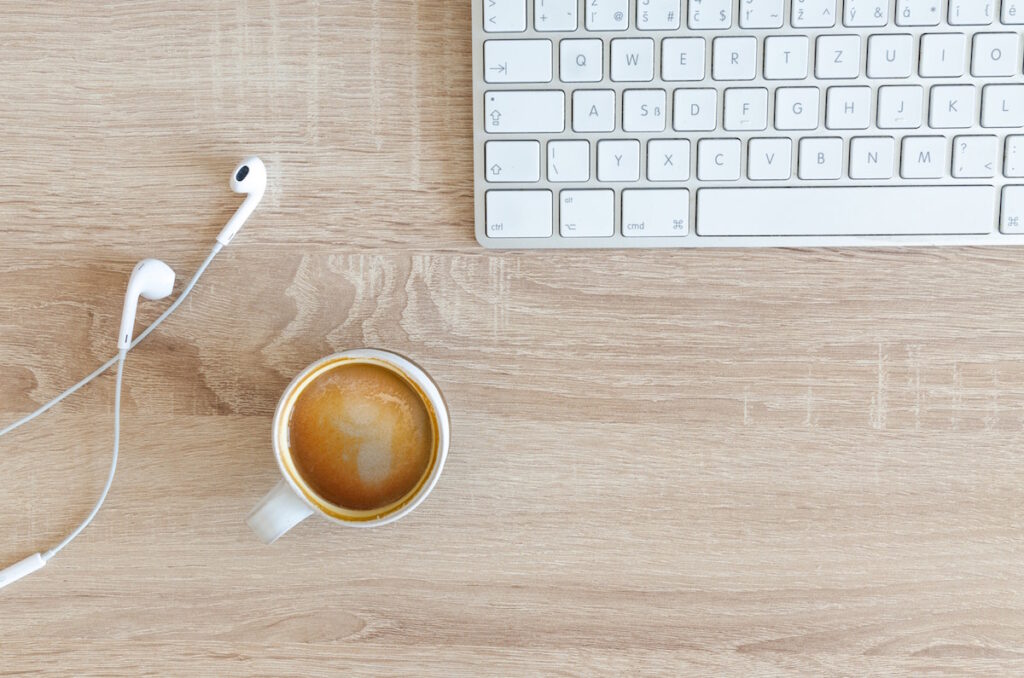 Then we decided to start a family, and that is where things got interesting.
When we found out we were pregnant (which I basically knew that week – another story for another day), I immediately started wondering what life would be like with a little one in the picture. I had always assumed I would be a mom who stayed in my corporate job, using a nearby daycare or having a nanny, and squeezing in as much quality family time on the weekends as possible. But something just didn't feel right as the 40 week mark got closer and closer.
Even though I kept telling myself that "nothing is permanent," which is something I often tell myself in situations where I can't make a concrete decision, I felt guilt.
No matter what I chose, someone would lose out. 
I know that's a strong statement, but I felt a pit in my stomach every time I tried to picture going to work and being away from my baby all day OR staying at home with my baby and not working anymore. I kept feeling that either my baby would miss me, or that I would miss work, and there was no option in the middle.
When my too-short maternity leave was over (real talk: The US needs to work on that. We're the ONLY developed nation that does not have a federal maternity policy in place, and the only one where moms go back to work when they aren't yet cleared to drive), I went back to work part-time. My manager and I both thought that a part-time transition would help me feel better.
But it didn't.
I loved the part-time schedule that allowed for me to spend hours snuggling my baby girl but also feeling like I was contributing to society and keeping my brain sharp.
And I hated that it wasn't a permanent solution.
After a few months of working part-time, and with a few long talks with my manager (and many more with my husband), I made the decision to give my notice. I'm no longer in the corporate world. Now I do digital marketing for brands and startups on a freelance basis.
It. Is. Amazing.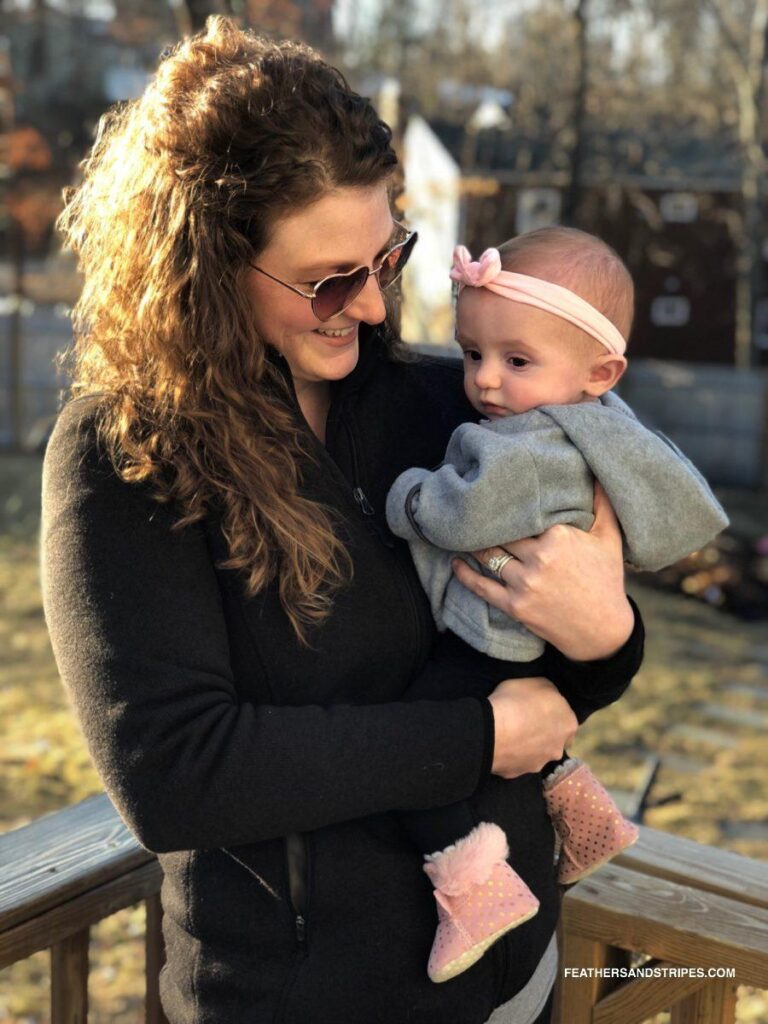 I work from home 4 out of 5 days, spending 1 day a week on site with a client. I don't start work until 10am many days, which allows me to play puzzles or blocks with Eleanor every morning. Some days we go out to get a coffee (for me) and a treat (for her). Oftentimes Sprout comes with us and gets his own treat, too.
We have someone watching E at home, which means that when I take a lunch break, I'm eating lunch with her. Because I don't have a commute, I also do playtime and get her dinner ready before T gets home.
I feel so incredibly lucky to be in the position I am.
The decision I made in working from home, leaving a company that provided healthcare and a 401k match and paid time off, is not the best decision for everyone. But if there's one thing I have learned as a mom, it is that time goes fast. That, and change is constant.
There will a day where I want a change, I'm sure, but for now, I am one happy mama.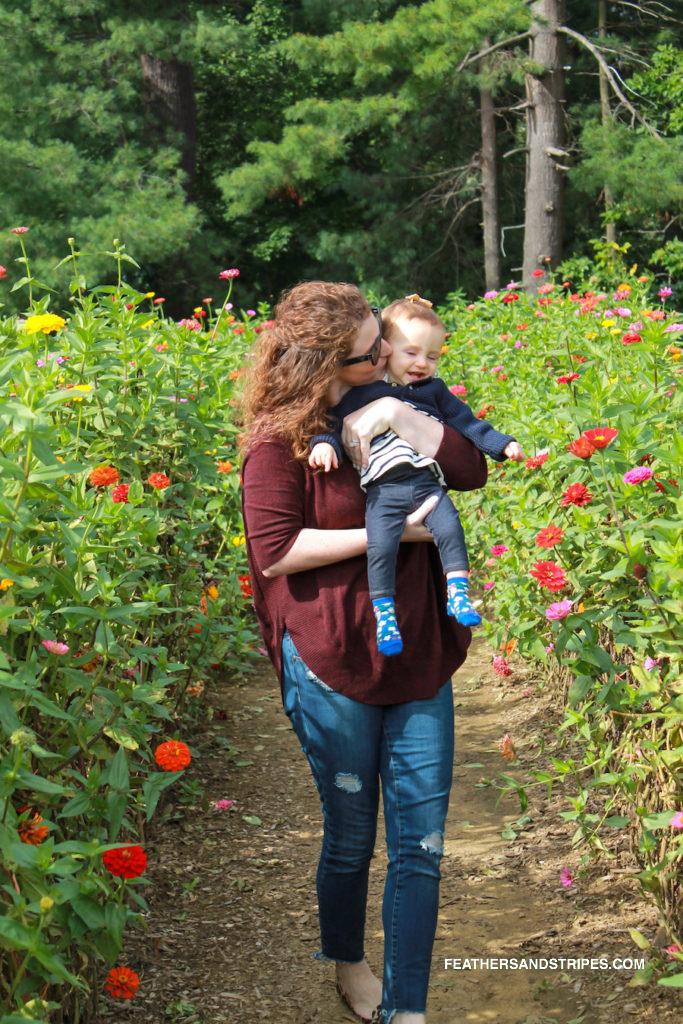 So that's my story of what I do when I'm not blogging! What's your day job?