One question I get a lot is "How do I start a blog?"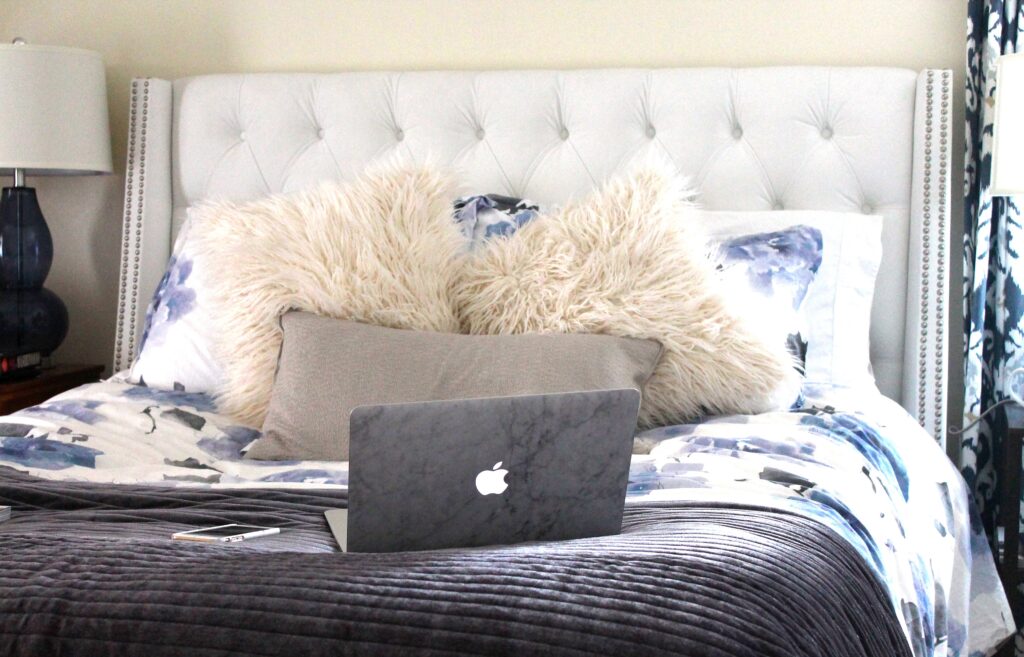 I've learned a lot in the years I've been blogging, even though I've chosen not to make it my full-time job (I work in marketing for my 9-5!).
Here are my 5 tips for how to start a blog:
1. Just start
First and foremost – you just need to start. It doesn't matter if you've chosen a name for your blog, bought a domain (a www.), set up social media… you just need to start. Those things can come later. What you need to do is just get writing. Whether you're sharing outfit photos and inspiration, DIYs, or anything else, just go for it!
Once you've been blogging for a solid 5-10 posts, and you have decided that you could actually maybe continue doing this, then you can decide on a name. (Unless, of course, a blog name comes to you and you have already set that up!) I actually would not suggest setting up a domain name until you've gotten into a good rhythm and that you are sure you want to actually do this. Otherwise, you'll just be spending money! If you do want to get a domain of your own, I suggest going through Domain.com. I've heard some horror stories from other domain name companies, but I've (fingers crossed) never really had a problem. (Sidenote: Some bloggers have blogged for years with a .blogspot.com web address, so you don't absolutely have to have a .com!)
Then you'll need to decide how much of you you want to include in your blog – do you want to share your personal email address with brands? Do you want people to see what you tweet to your personal name or would you rather have a blog persona to go by? Those are personal questions. I have a Twitter account specifically for my blog, a Facebook page for my blog, and I use my own/personal Pinterest.
2. Setup your domain
I blogged for years on Blogger (Google's blogging product) before finally switching over to WordPress, and I honestly don't know why I didn't switch over sooner. WordPress makes things so easy and gives you a lot more flexibility in what you can do with your site. That's not to say that Blogger is bad – on the contrary, many "top" bloggers have used the platform for years before switching over to something else!
When you're purchasing a domain name, check out Domain.com – I have used them for all of my domains and rarely have a problem. Pick a hosting company that has great reviews. I've had a really bad experience with one hosting site in particular, and I just don't have the time to sit on the phone for hours with my hosting company trying to figure out why my site isn't working.
Another helpful resource is WP Help. They have helped me transfer a site over to WordPress in the past, and they're cost-effective (read: They don't charge you an insane amount of money) and very responsive.
3. NICHE OR NOT
Some people will tell you that you need to have a defined niche for your blog, meaning that you only share outfits or DIYs or interiors. I've found that the bloggers I follow the longest, who I read the most and keep coming back to, are bloggers who do a little bit of everything. They share pieces of their personal lives alongside the outfits and the travel and the living room restyles. My biggest piece of advice here is to do what makes you happy. Because isn't that why you're blogging anyway? 🙂
4. Schedules and things
I don't agree that you need to put yourself on a strict schedule for blogging, especially if you're working a full-time job or taking care of a family. I do, however, think that you need to be consistent. Whether that means posting once a week or posting three times a week, your readers will start to expect that you are there when you have been in the past, so keep that up. If you're just starting out and aren't sure how much time you can devote to blogging, try posting just once or twice a week! For scheduling social media posts, I use Hootsuite.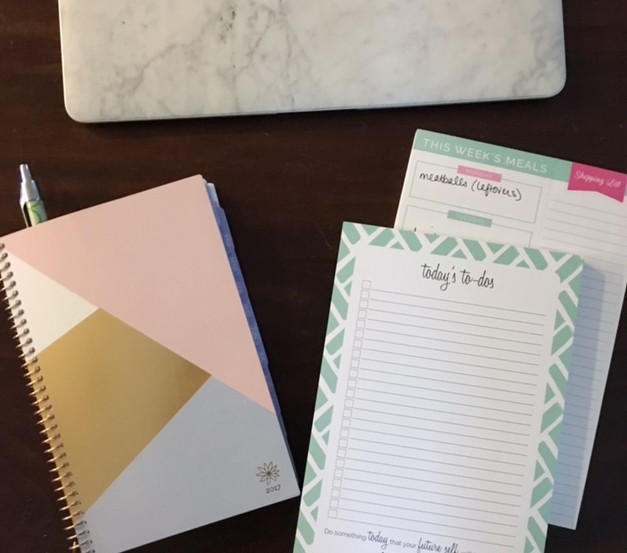 5. Photography
… is a make or break for most blogs. This is an area to be consistent, too – whether you share iPhone shots in the mirror or have pro photos done, try to stay consistent with what you choose! There are SO many good resources for learning photography tricks. You can find a bunch just by searching Pinterest (this photography board has my tutorials of choice!).
Do you have any blogging questions? Comment below or tweet me!