I was talking to a friend last week about our favorite hotels and where to stay in Las Vegas, so naturally I decided to share my thoughts here, too! I hope that if you're planning some awesome travel, this will help you make a decision on where to stay in Las Vegas!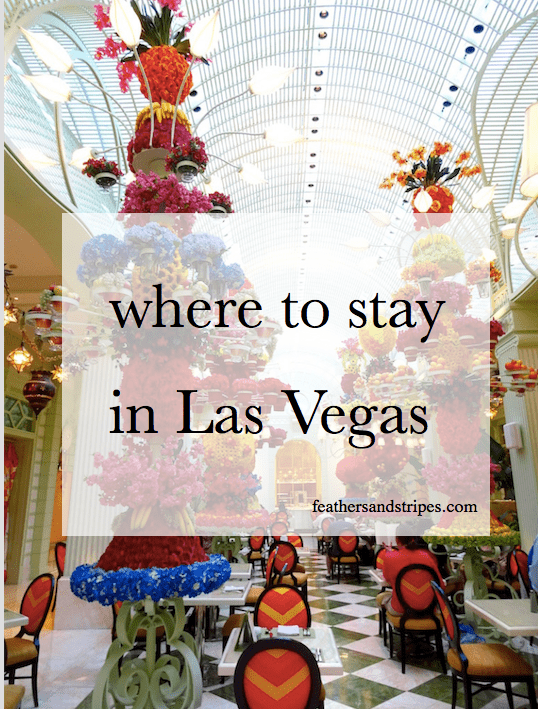 We've now been to Las Vegas a couple of times together, and we have stayed in three different hotels. I'd recommend each of them for something very different.
Where to Stay in Las Vegas
Mandarin Oriental For the Best Service in Las Vegas
Hands down, the Mandarin Oriental is the best of the best for service. It has a very different feel to it compared to the other Las Vegas hotels, which is possibly because it doesn't have a casino inside. When you're at the Mandarin, you are away from the hustle and bustle of The Strip. That's why they call it "Zen City" at the MO.
The bathtub was amazing. I don't know what kind of tub it was, but I need one. One afternoon T went to the gym and I relaxed in the room, with full on bubble bath – and watching TV from the tub! (It's built into the mirror.)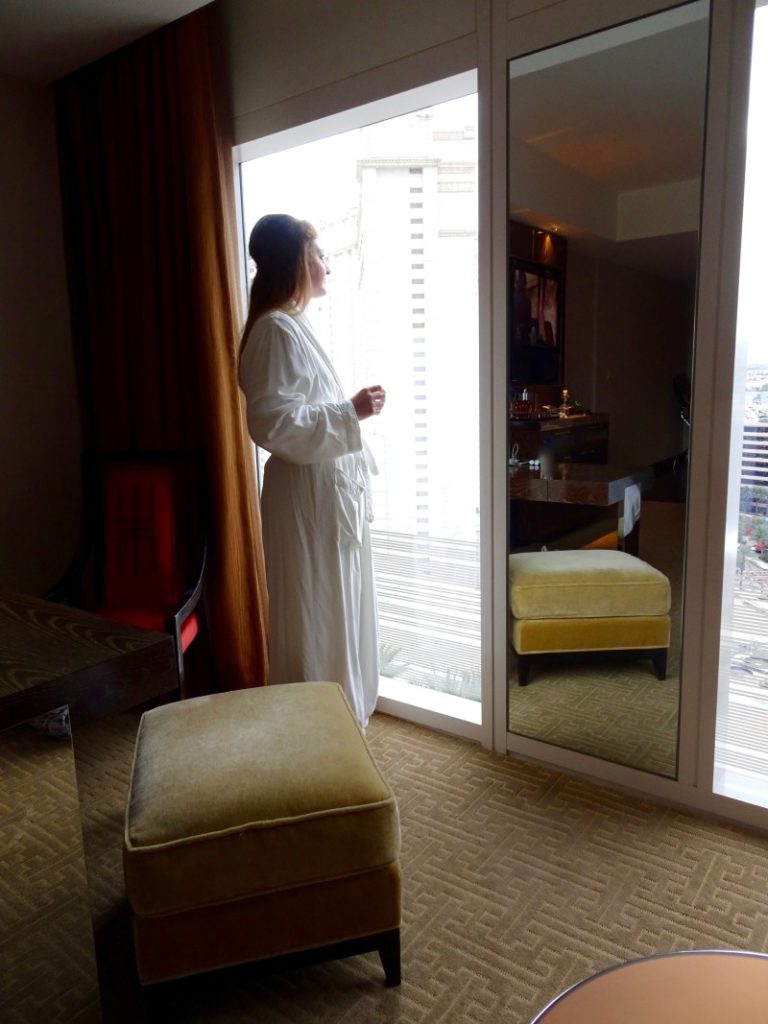 The Mandarin Oriental pool is smaller than most other hotels but is very well-staffed. I don't think I've ever had service that quick poolside!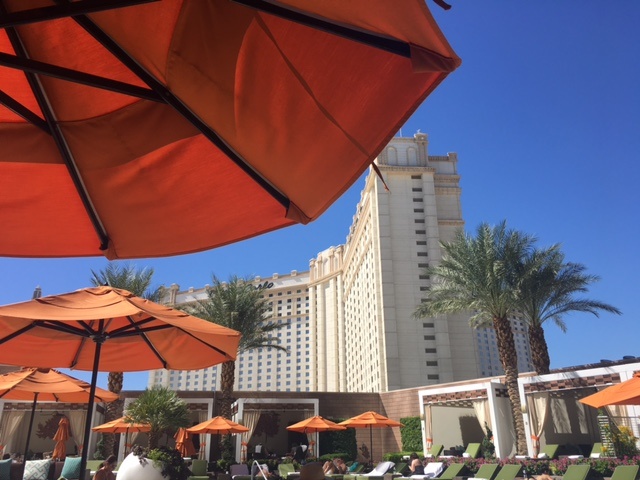 T was thrilled that they had Porsche cars and SUVs on site, so we made sure to make our way to Red Rock Canyon, which we loved so much on our last trip, in our speedy borrowed Cayenne.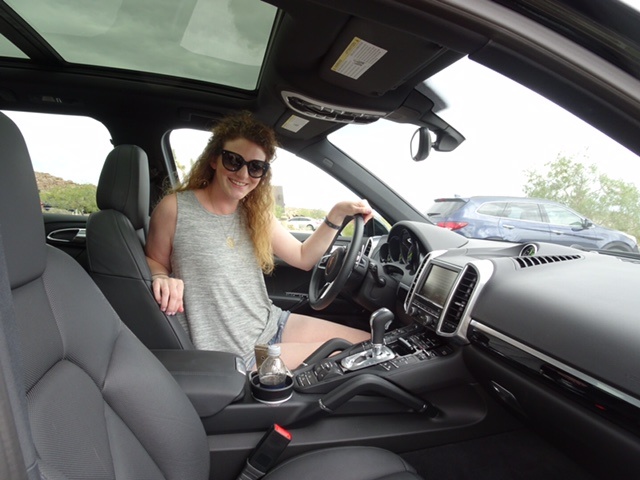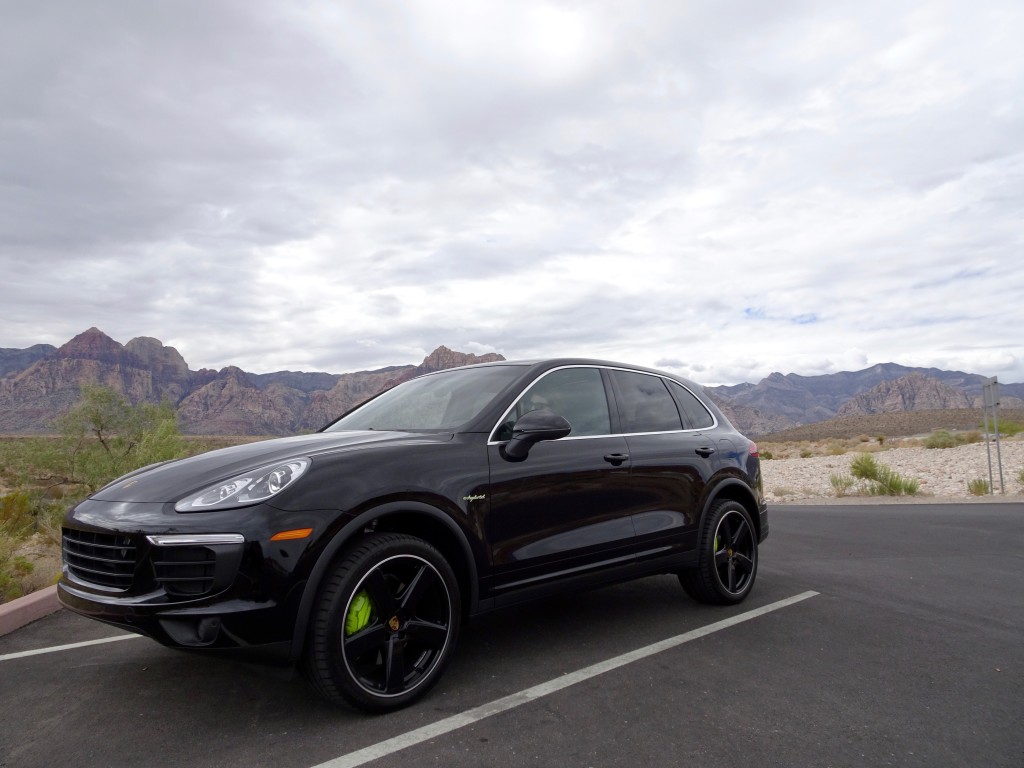 Aria to be in the middle of it all
… and also because red velvet pancakes.
We stayed at the Aria a couple of years ago and liked it so much that we said we would definitely be back – but for this trip we wanted to try out a couple of other hotels. We did make our way back for breakfast one morning (the Mandarin is actually right next to the Aria), so I got my red velvet pancakes. SO. GOOD.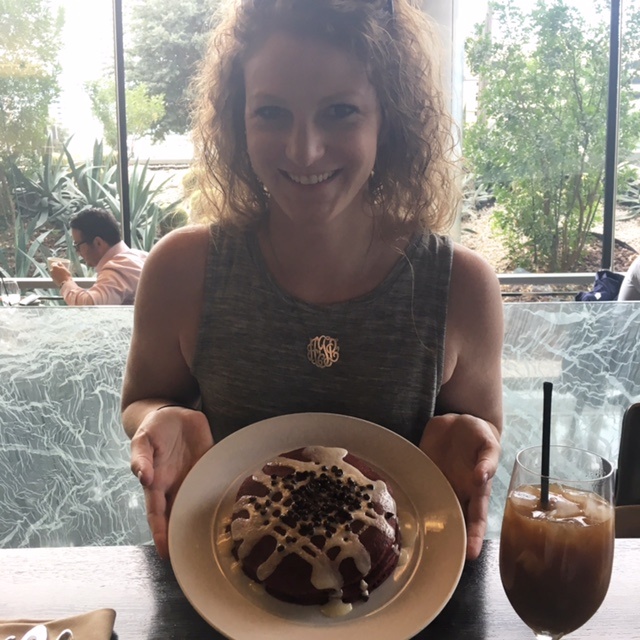 Poor photo quality because of the lighting, but I was so happy.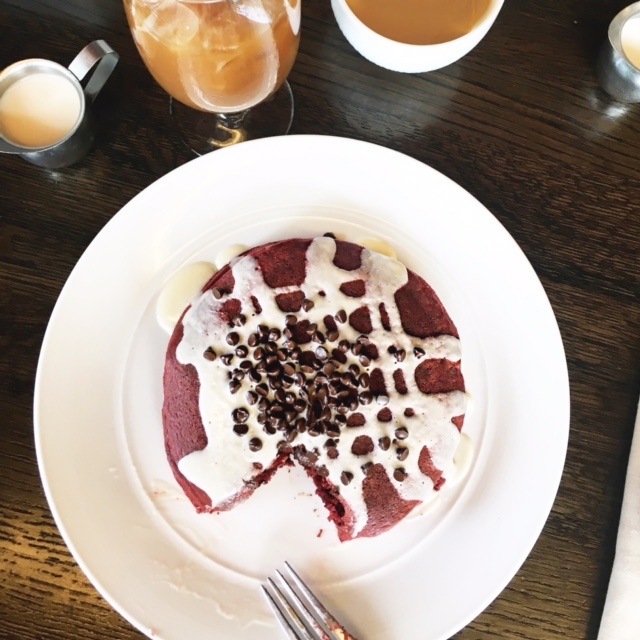 Another bonus about the Aria is Sage, where we had dinner one night. Everything was cooked perfectly, and it's a place we will return to!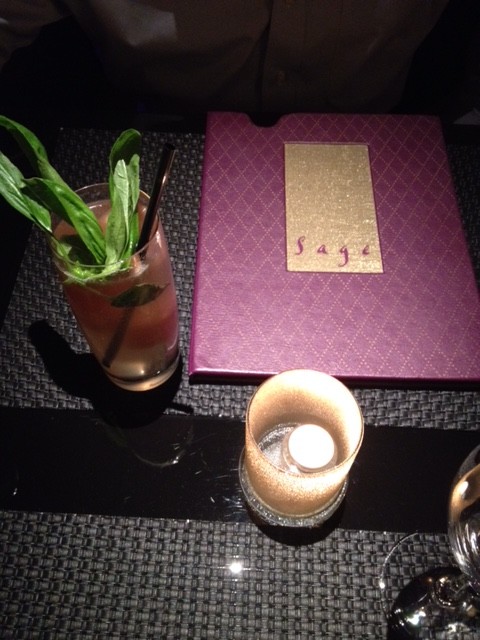 One thing I will say about City Center (where Aria and Mandarin both are located) – you feel like you're much closer to everything than when you're farther north. Distance wise, it's not that different from being farther north on The Strip, but when you're actually walking to places or hopping in an Uber, being in City Center just feels like you're in a more convenient location. That said, I'm picky about where we stay on trips because I'm a really light sleeper – and being in City Center is convenient but also quiet, which is perfect!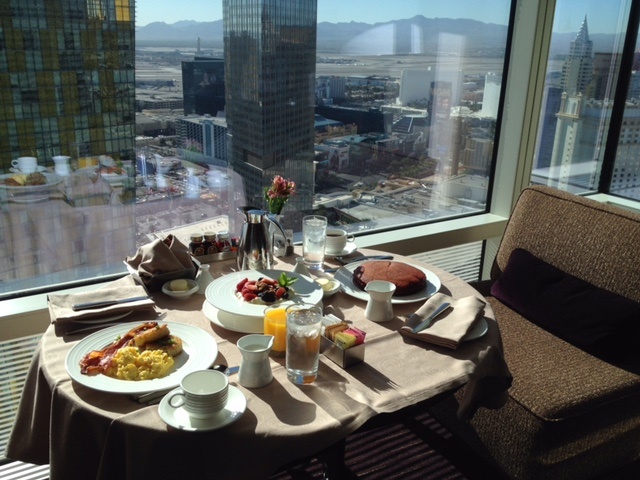 And also, there are crepes in City Center. #FAT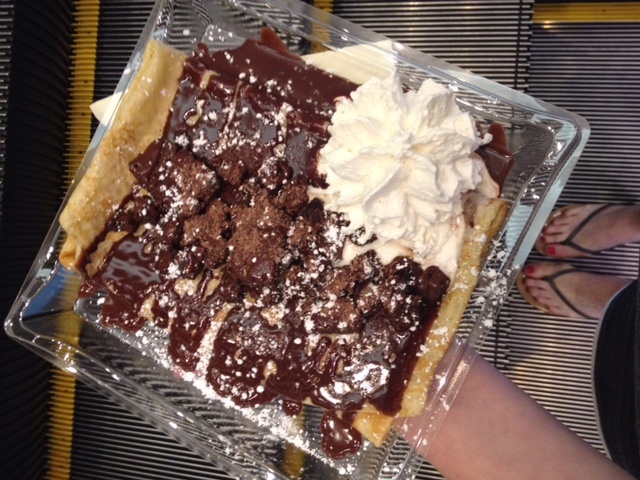 Wynn for the best views in Las Vegas
AKA where to go for the best Instagrammable shots
The Wynn definitely has one of the coolest pools I've seen in Las Vegas. It's large without being too large (as in, tripping over people trying to get from your chair to the pool). I enjoyed having breakfast poolside in the little cafe, where the staff was constantly making sure we were all set.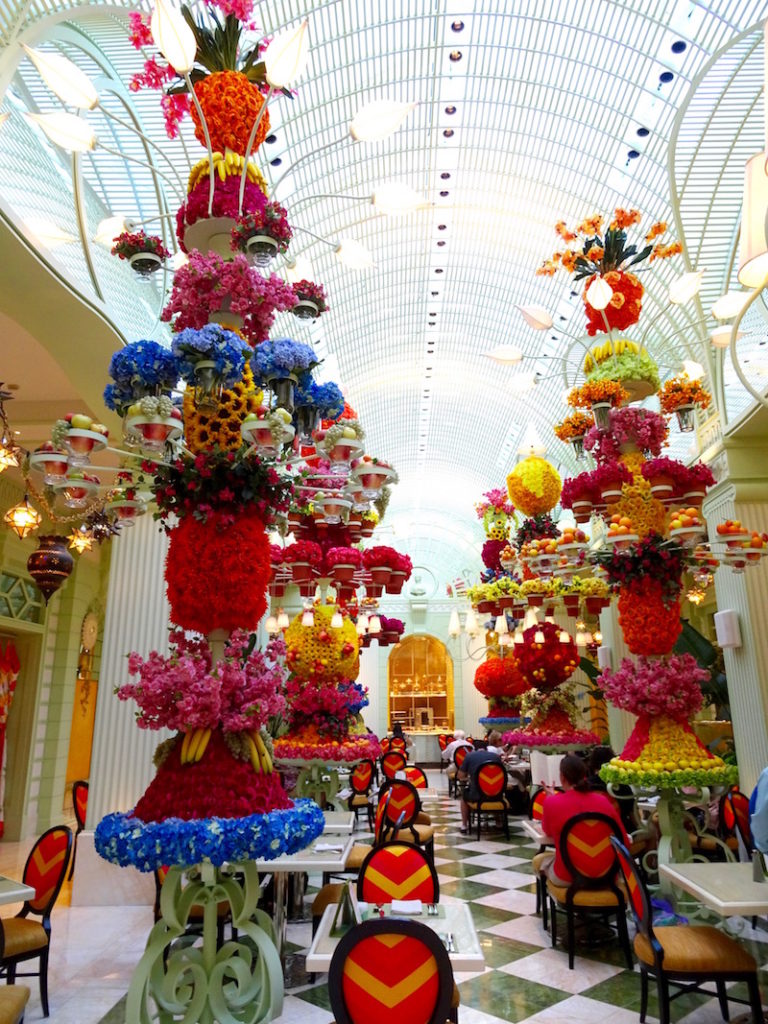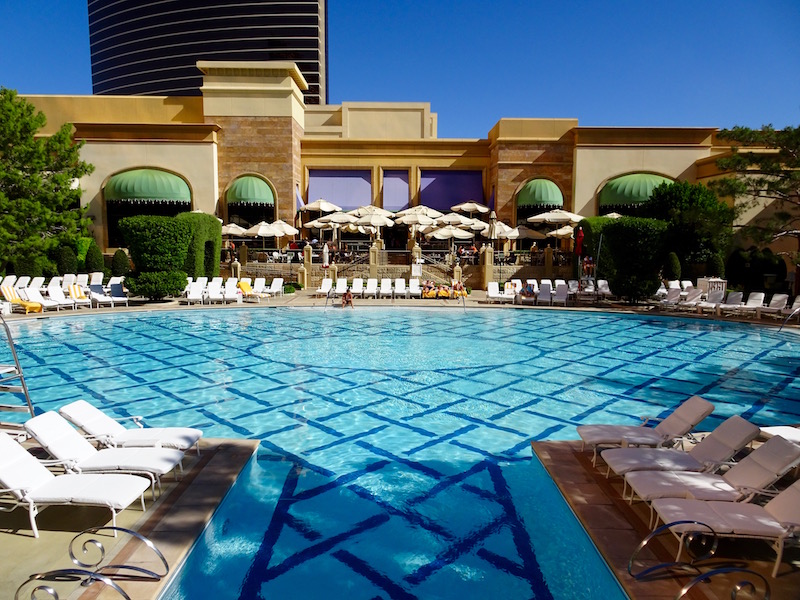 I did think the Wynn felt much farther from everything, and when we would leave the hotel to go somewhere it felt like we were walking forever, which I didn't feel when we were staying in City Center (where Aria and the Mandarin are located).
As for the rooms, everything was neutral, which I liked. I also fully appreciated the vanity area in the bathroom – you can tell they cared about the details when they last did the rooms over.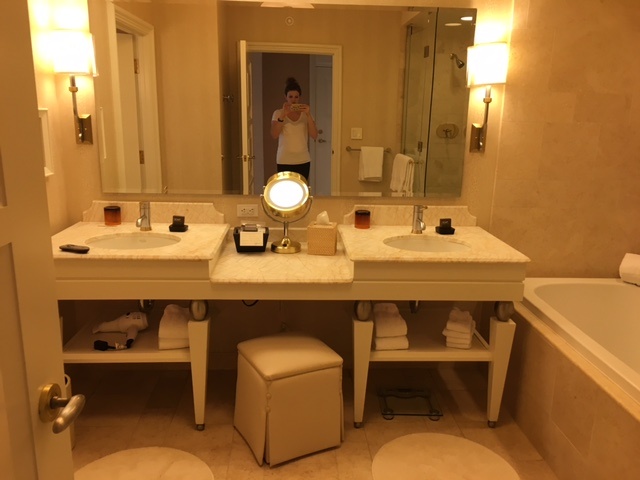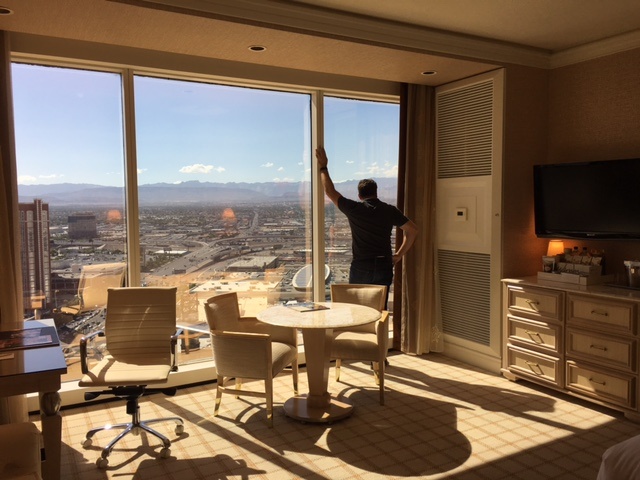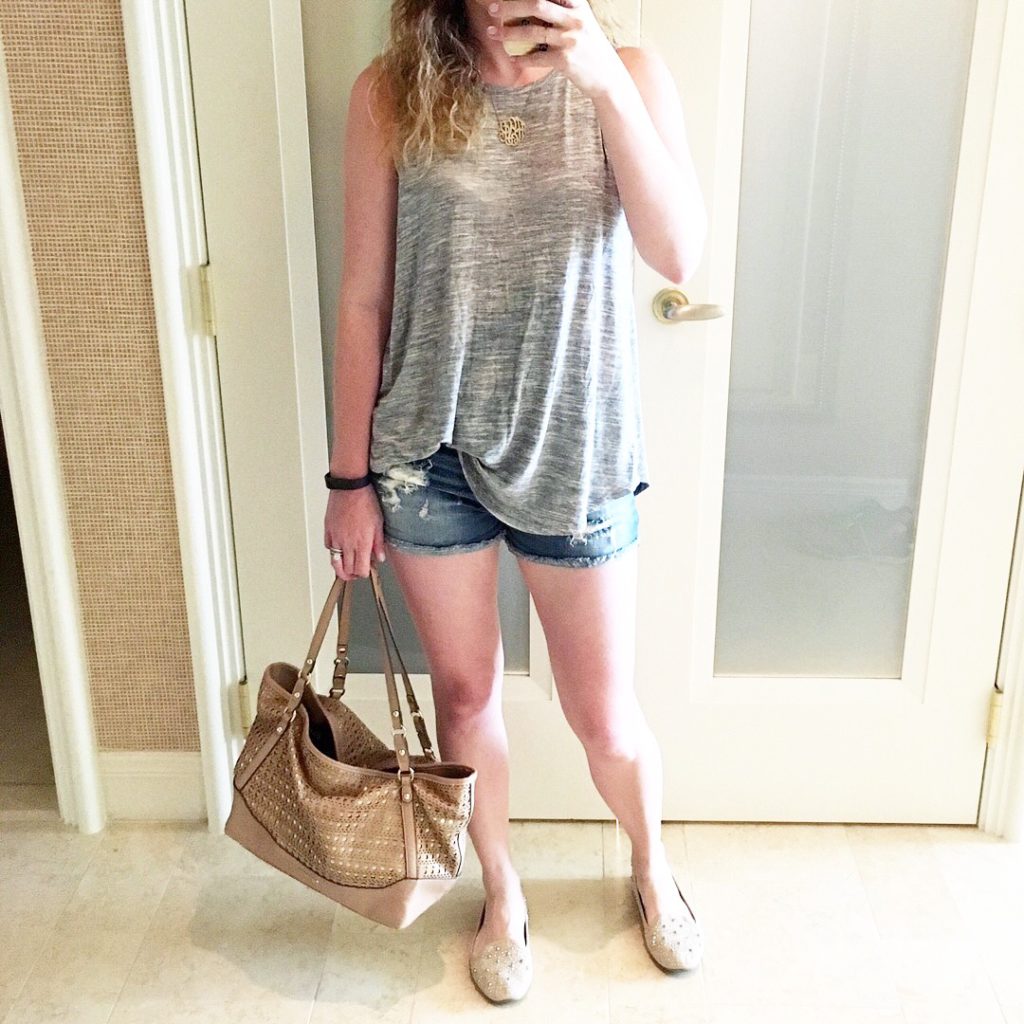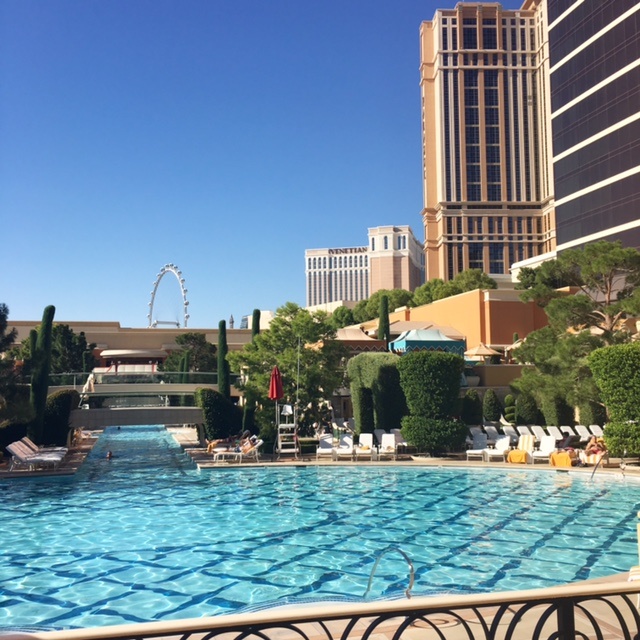 I'd stay in any of these hotels in the future, depending on what I was looking for!
To recap:
Head to the Mandarin Oriental for quiet nights

Check into City Center (Aria) to be in the middle of it all (and seriously… get the red velvet pancakes!)

Go to the Wynn for a huge pool and Instagram-worthy floral arrangements
Which hotel is more your speed?
Related post: What to do and where to eat in Las Vegas