I can't believe the summer is almost over – only 2 more weeks until Labor Day!?
We've done a ton of work to the yard over the past few months, and while I think some of it shows, not everyone appreciates the number of truckloads of dirt we moved around just to make the grass greener. (For real though, we had to put new dirt all around the yard to then put grass seed all around the yard…)
Even though it's a small change, I'm so excited that we put these backyard cafe lights up in the backyard: They're so fun! They make me think of being on vacation and sitting under cafe lights during dinner. And anything that makes me feel like I'm on vacation when I'm really just in my backyard = awesome.
Related post: Small Bathroom Dog-Friendly DIY Update
I've been pinning a lot of backyard images for what I want the future of our backyard to look like, and while we have a long way to go before our backyard is truly pin-worthy, there are some changes we made that are more visible. The new fence we put up and the new stairway off the deck are two new additions that have made our backyard much more enjoyable (mostly due to the added convenience!).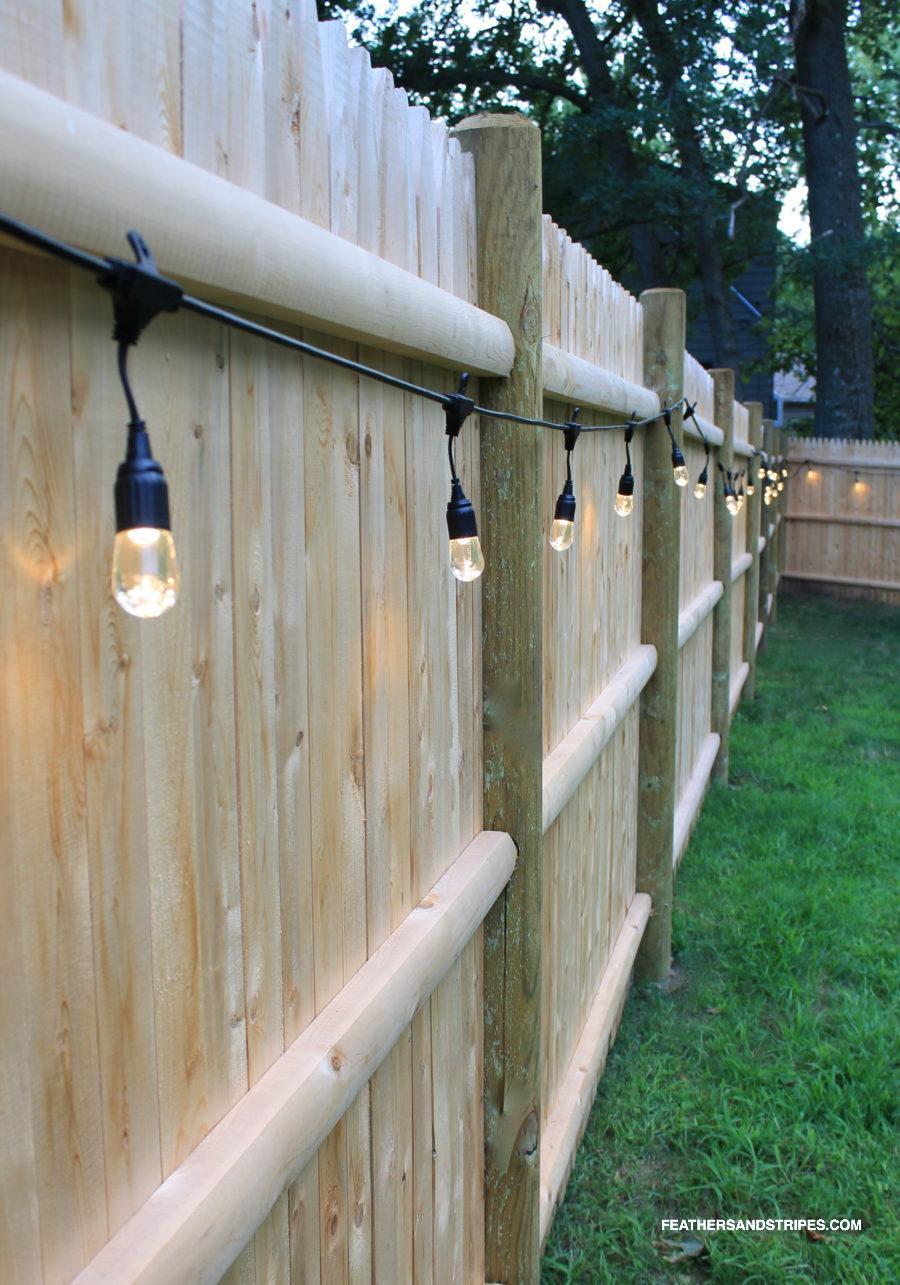 The Perfect Backyard Cafe Lights
We hooked up the lights to a timer, so they'll go on automatically, which means we won't have to stop whatever we're doing out in the backyard! I love using timers, because then T and I don't have to ask each other if the lights are turned off or worry that we left them on all night. These bulbs are LEDs, which T likes because they're easier on the electricity bill, and we're planning to leave these up year-round. (FYI – You can use these same lights for indoor or outdoor.)
I think these backyard cafe lights will be awesome in the fall when we are still doing backyard BBQs on the weekends, and I'm sure they'll look so pretty when it starts to snow!
Adding more light to the backyard is always a good thing.
Don't forget to check out our current home renovation!
We added a hammock, too, after spending a lot of time in one on the Cape. I've been in this hammock pretty much every day at some point for the past week, and I don't plan to stop anytime soon. (Since we don't have any large trees within the fence that are close enough to each other, we went with a hammock on a stand, and it's much more comfortable than I had imagined!)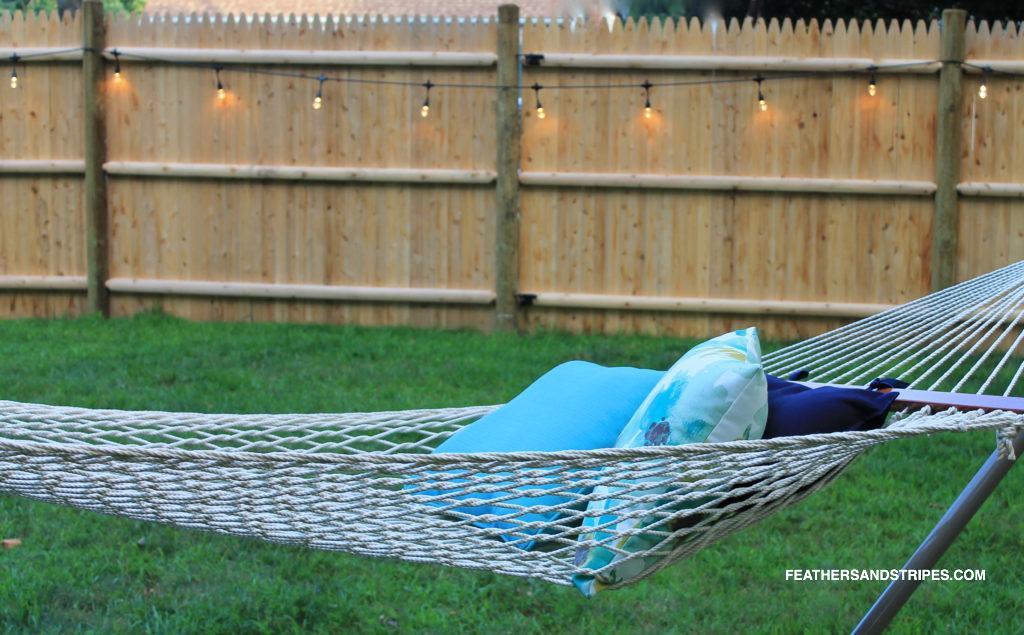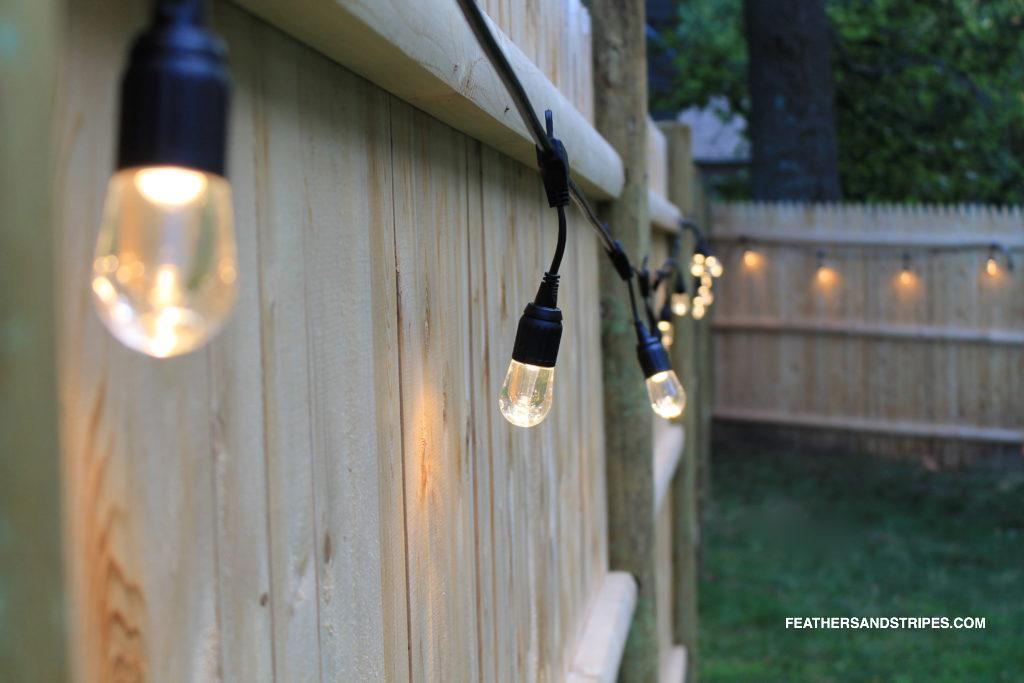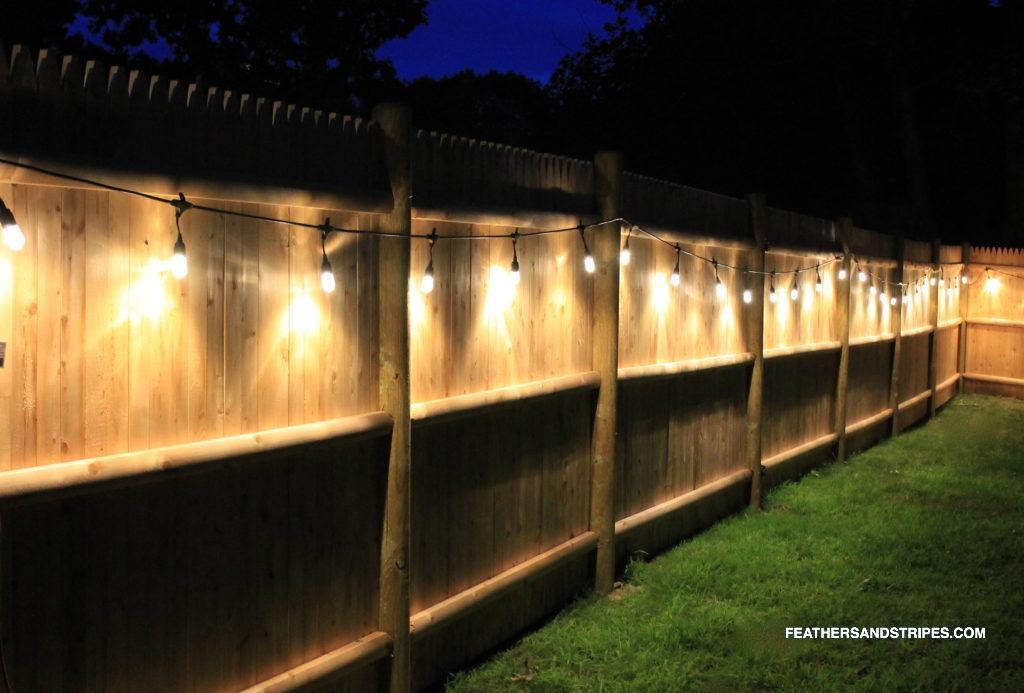 Thank you to Enbrighten Cafe Lights by Jasco for sponsoring this post. All opinions are my own! #EnbrightenLife