I posted a photo of our new stroller organization in the garage on my Instagram stories, and you all could not get enough of it. I've never had so many DMs about one thing!
We originally had a shelving unit in the garage, but it wasn't a great place to store our strollers. So those were just kind of spread out between the two cars. As you can imagine, it wasn't a good system: We were frequently moving one out of the way to get to another.
We have 4 strollers, including the click in base for our infant car seat. They all serve very different functions, from the one that folds up into a very small bundle to the one that is solely for jogging! I've thought about getting rid of one or two but I don't know which I would cut out!
My husband ordered a wall organization kit, and he installed it in a really short time. It was quick to install, it is super functional, and it is nice and organized!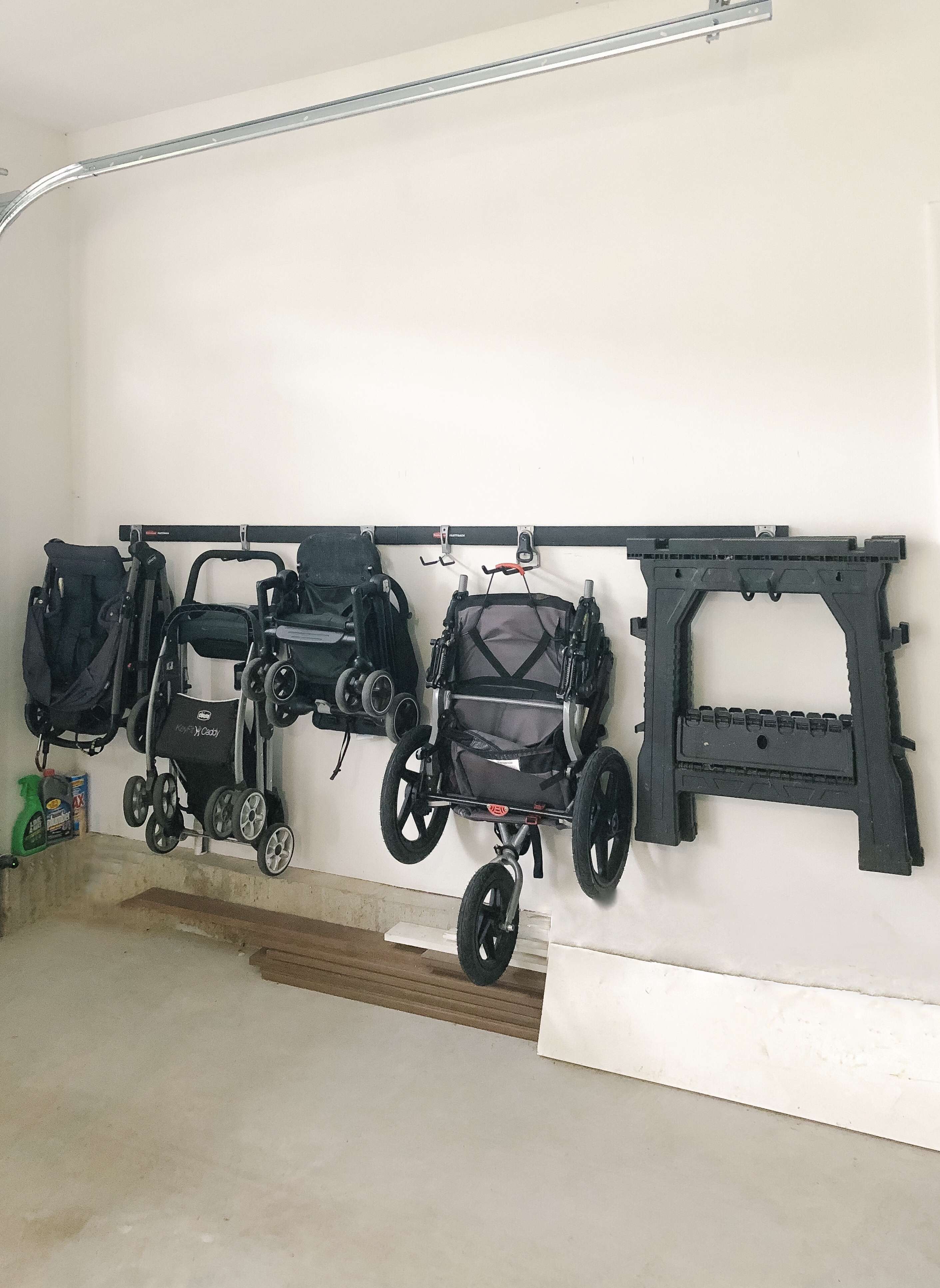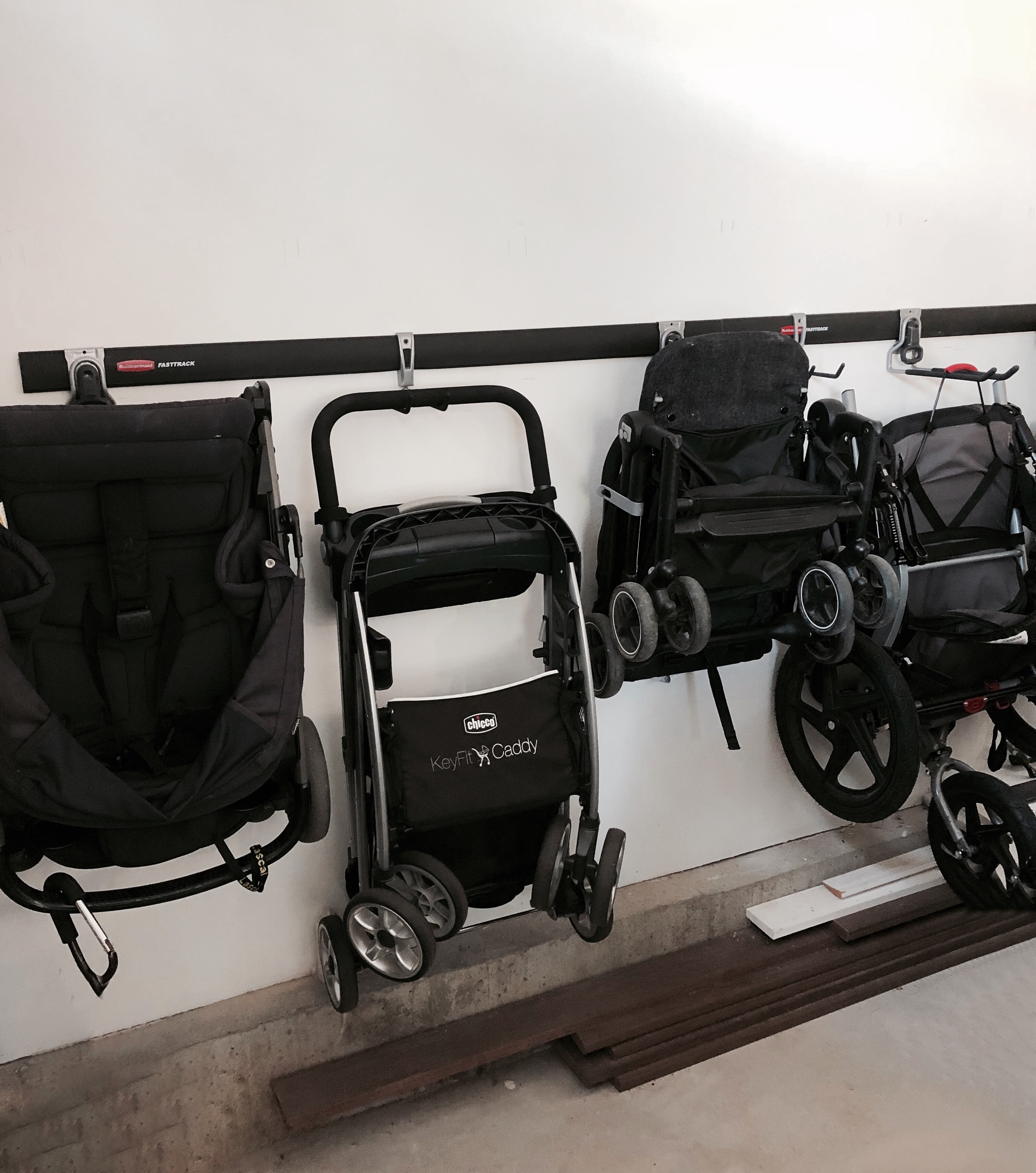 The strollers we own (left to right): Chicco Mini Bravo, Chicco caddy/car seat base, Maxi-Cosi Lara, Bob jogging stroller
Garage organization kit:

If you have multiple strollers, how do you have them organized? I'd love to know!