We have had a pool for about 10 years, and I never thought much about extra safety beyond fencing – until E became a water bug.Since starting swim classes about a year ago, E got a lot more comfortable in a pool. Now she LOVES the water.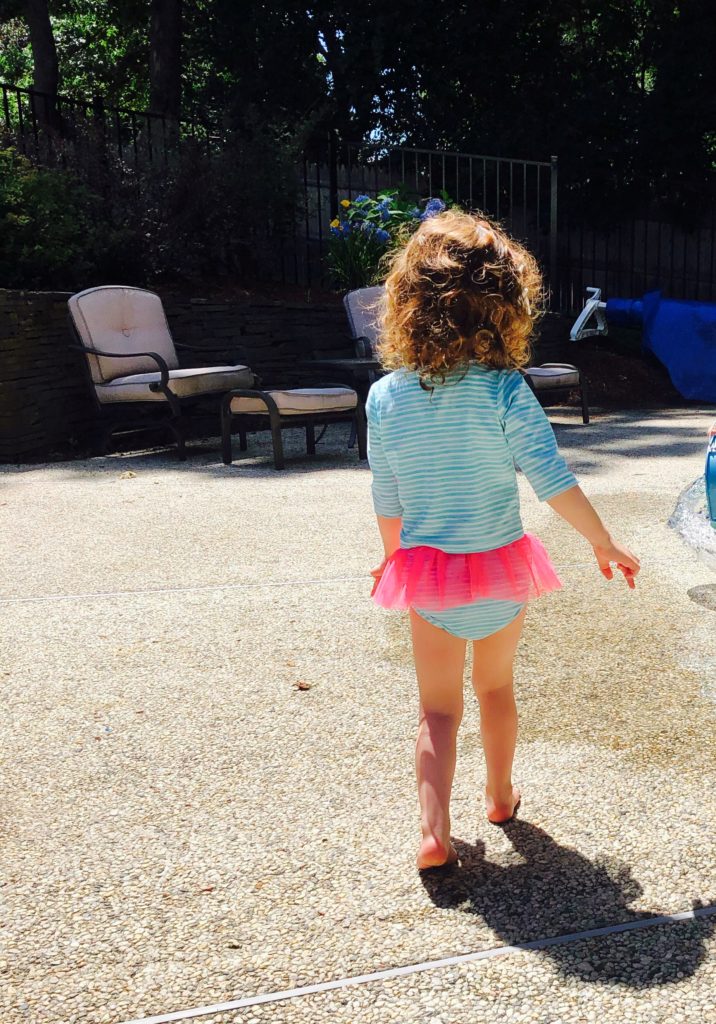 We were concerned about having an open pool + a very active toddler + a new baby, so we did a lot of research on pool safety.

Here's how we approach pool safety with a toddler
Fences:
We have an exterior fence around the whole backyard, but we added a pool safety fence, too. It goes just around the pool and the latch is high enough that little ones can't open it. At first I thought having an extra fence would be kind of annoying, but it's nice to have the separation. When it's dinner time and we eat on the patio, it's easy to say that the pool is "closed"!
Doorknob covers:
Every door to the outside has a toddler-proof (and sometimes mom-proof) doorknob cover.
Doorknob covers are inexpensive
and effective for keeping little ones from opening doors to the outside.
Interior door alerts:
We got this idea from the house we stayed in during our Arizona adventure last year. Whenever you open a door to the outside, a short "ding ding" alarm goes off. It's not startling at all- just a notification- and I find it to be comforting to know that anytime a door opens, we know!
You can get the door alarms we use for $40 on Amazon!
Pool rules:
Since opening the pool, we have been pretty strict about the rules around it. We repeat them constantly when we are outside. Here's what we stick to:
No kids in the pool unless an adult is in the water
If you can't swim the length of the pool on your own, you don't leave the shallow end (we keep the rope up to show shallow vs deep ends)
No kids inside the pool fence unless an adult is inside too
Whichever parent is "on duty" does not pick up their cell phone in the pool area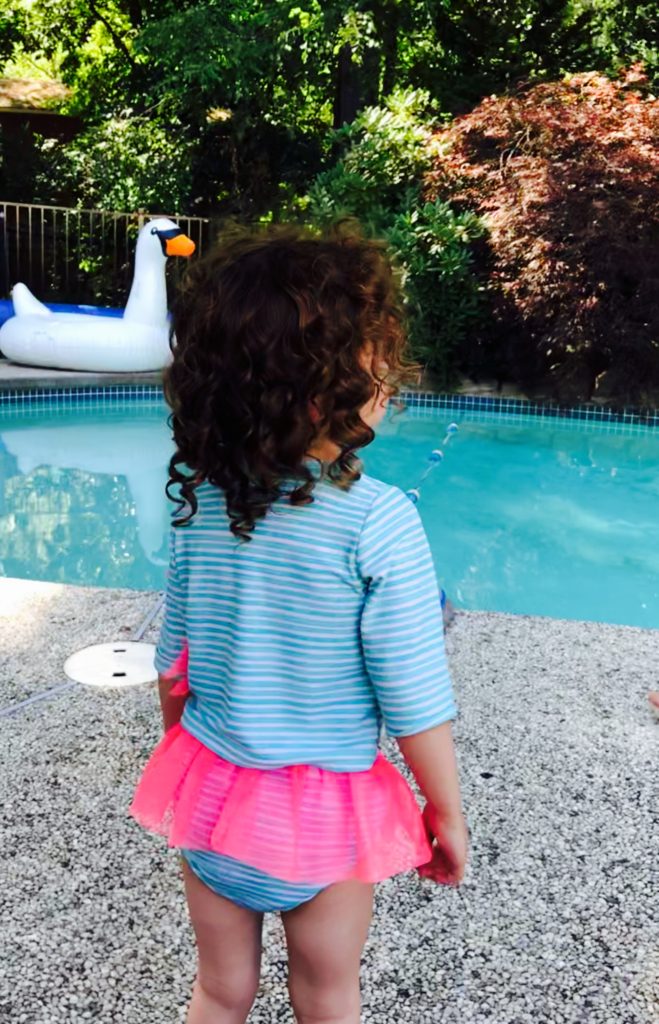 If you have a pool or frequently go to a pool, what safety measures do you have in place?