One of my favorite places to go in the summertime is Cape Cod, so today I'm sharing what I typically pack for Cape Cod. When I was younger we would head to the Cape for 2 weeks or more each summer, but these days it's a weekend here and there or a week if we're lucky. We're really lucky to be just a couple hours' drive from my favorite summer spot!
The Ultimate Cape Cod Packing List
You need to understand one thing about Cape Cod: It is Relaxed with a capital R. Leave your heels at home, because you definitely do not need them here (unless you're on the Cape for a wedding, in which case, bring them because that's a little different).
Here's what is normally in my bag when I'm Cape-bound: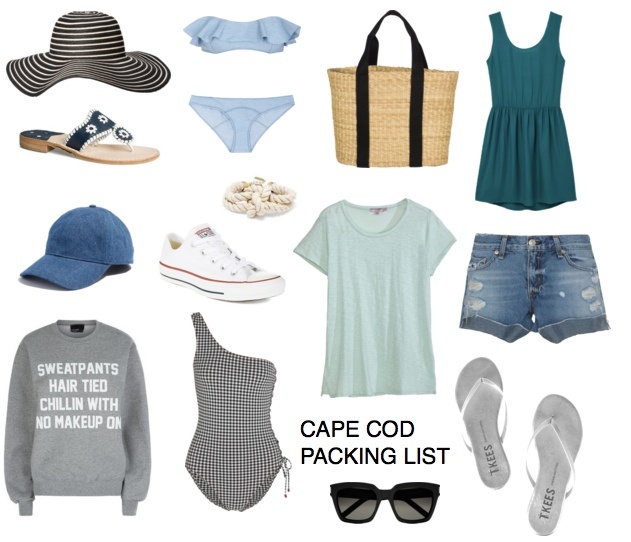 What to Wear for the Beach
For swimwear, whether you go with a one piece or two piece (like this gingham bikini), you'll be fine – just leave the itty bitty suits at home 😉
Pack a floppy hat for the beach (or a baseball hat), a beach bag, sunglasses, and a really good book! Depending on what your vacation is for (family vaca, wedding, just getting away), you may spend the majority of your time on the beach. Don't forget that this is New England, and the weather can change just like *that* so don't only bring swimsuits!

What to Wear on Cape Cod during the Day
Casual is the name of the game. During the day you'll want to dress down. Dresses, shorts and t-shirts, flip flops, and sneakers are the uniform you'll see in pretty much every town on the Cape. This summer you'll probably see a lot of my Nap Dress, because it's one of the most comfortable pieces of clothing I own. Keep your jewelry minimal and you'll fit right in!
What to Wear at Night
It gets really cool at night, so make sure you pack a jeans and a sweatshirt. I love Wildfox sweatshirts – and this is my favorite place to buy them 50% off! You may want to pack bug spray (this stuff is the best)- the mosquitoes can be vicious in the summertime in the evening. If you're going out to a fancier dinner, a cute dress with a pair of Jack Rogers is a perfect combo.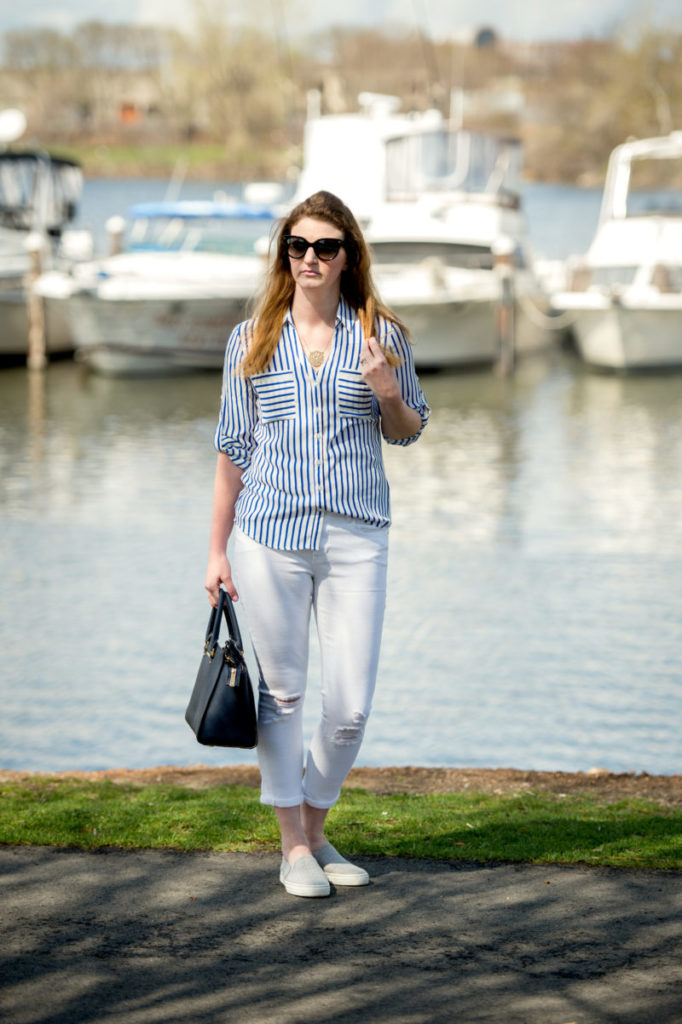 My Cape Cod Packing List for a long weekend:
– 4 t-shirts/tank tops
– 1 pair of jeans
– 2 casual dresses for daytime
– 1 pair of shorts
– 3 swimsuits (1 one-piece and 2 mix-and-match two piece suits)
– 2 beach cover ups
– 1 pair of flip flops
– 1 pair of sneakers
– beach bag
– floppy beach hat
– 1 sweatshirt
– workout clothes for taking a long walk or going for a run
– 1 fancier dress (like a Sail to Sable tunic dress or even a Nap Dress is perfect)
– 1 pair of fancier sandals (like my Jack Rogers)
Plus all the necessary underthings, pajamas, and toiletries!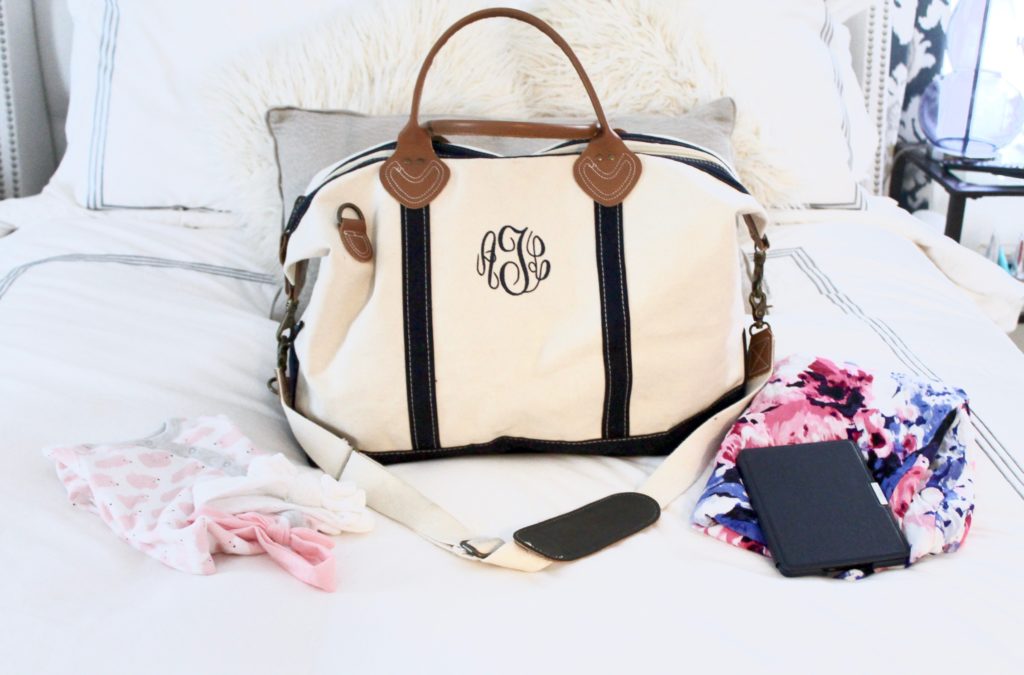 my travel bag
More Cape Cod posts:
Where to Go: Weekend on Cape Cod
Navy and White Stripes on the Cape
Cape Cod Sailboat
This Cape Cod packing list was originally published on June 6, 2016. It has been so popular that I decided to update and repost!