Ah, Memorial Day Weekend – the unofficial start to summer!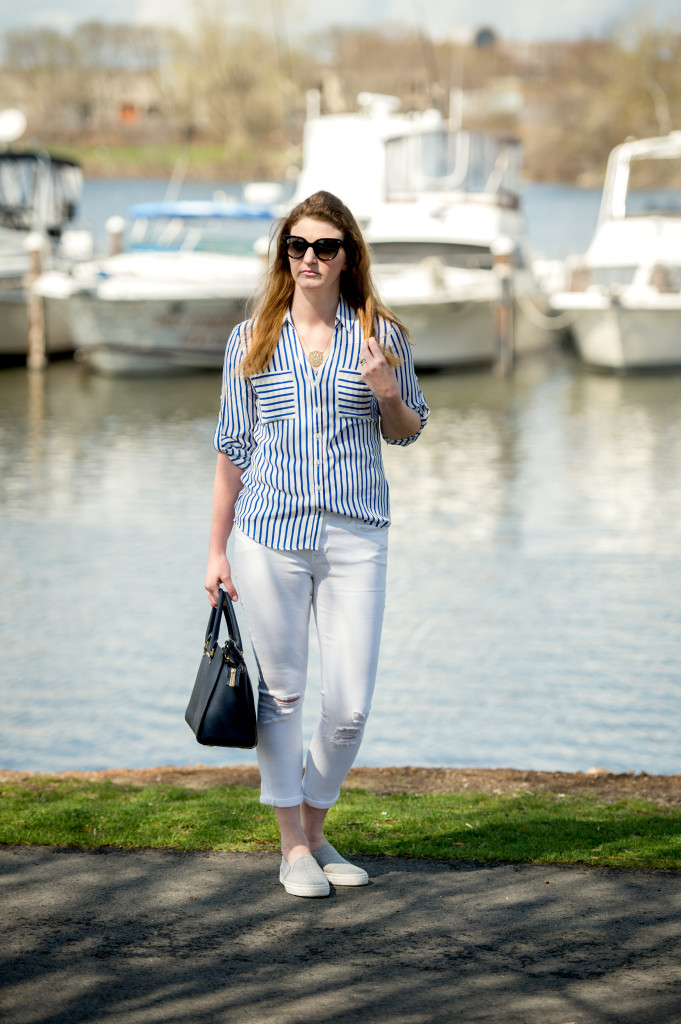 shirt (this style) | pants | shoes (similar)
This is one of my favorite long weekends. I don't know if it's because it's the first long weekend since too long ago or if it's because it typically starts the summer festivities, but either way, it's a great weekend! Let's talk about what to wear for Memorial Day weekend… white pants, a nautical striped shirt, and easy slip on shoes are perfect for a day at a picnic or on a boat or at a backyard party! I bought this shirt a couple of years ago and wear it all the time in the summer months. (It comes in a sleeveless option, too!)
When you're looking for white pants, you want to make sure they are thick enough that you can't see through them. I like these for a budget-friendly (only $25!) option. Always, always try on the next size up from what you think you need when white pants are involved. Just trust me on that one.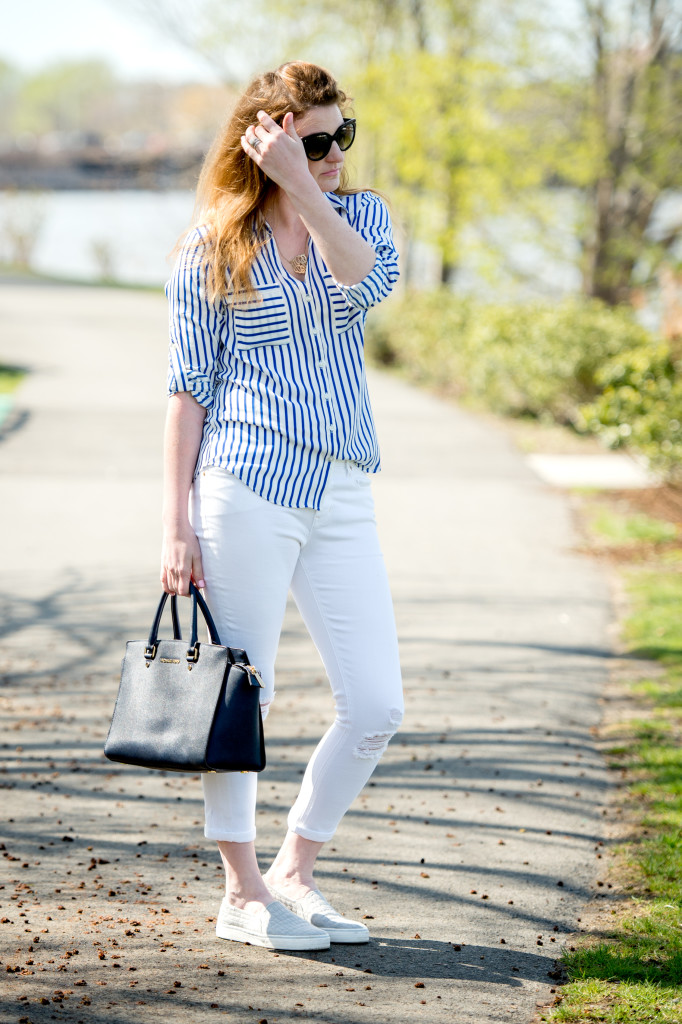 Speaking of summer, we have started booking ourselves for a few little getaways. I'm so excited for them, but I'm also trying not to "wish away" the time until we get there. I've always been one of those people who is looking ahead to what's next, making to do lists and plans and whatnot.
If there's one thing I've learned this year from being a mom, it's that time flies. Whether you want it to go by quickly or not, it does, so make the most of it!
What plans do you have for Memorial Day weekend?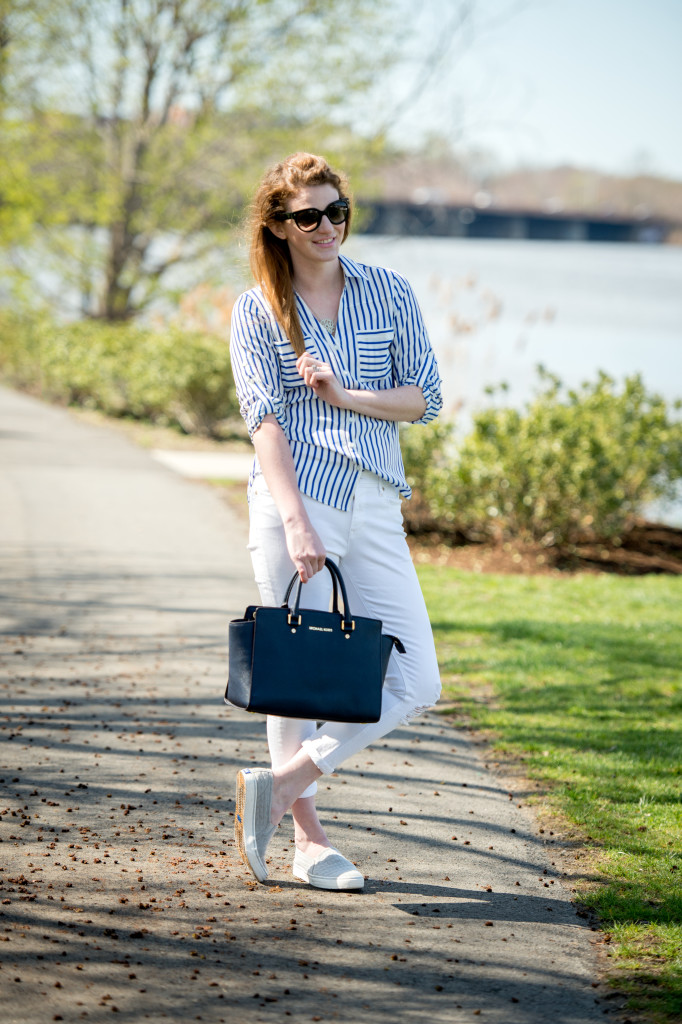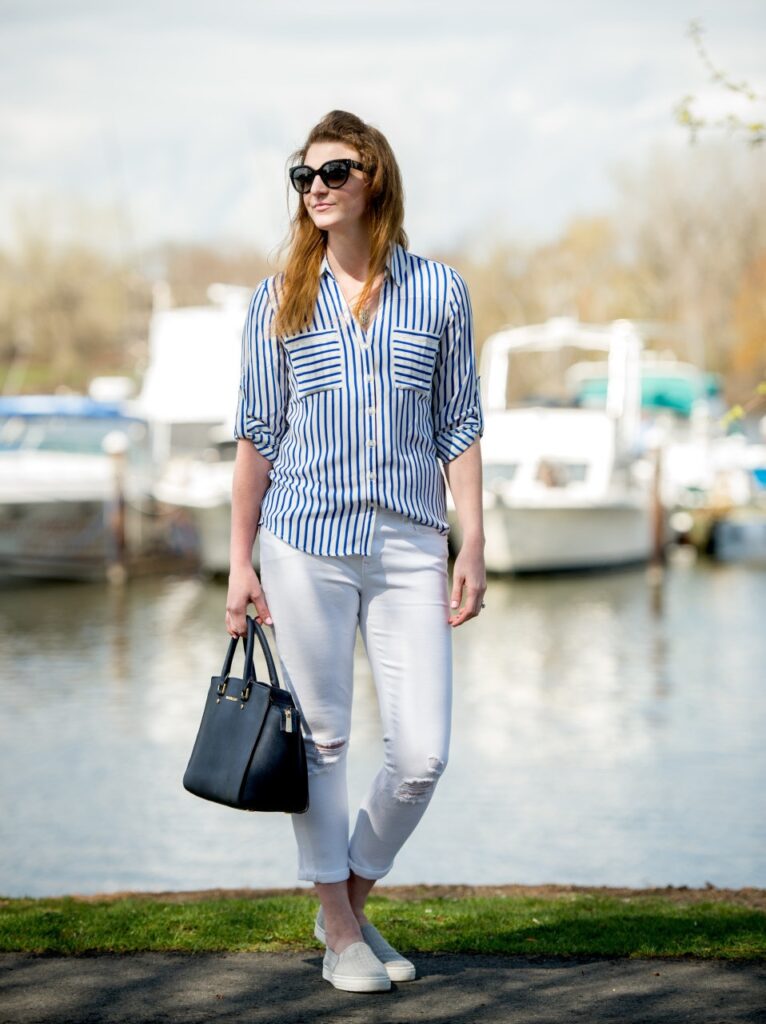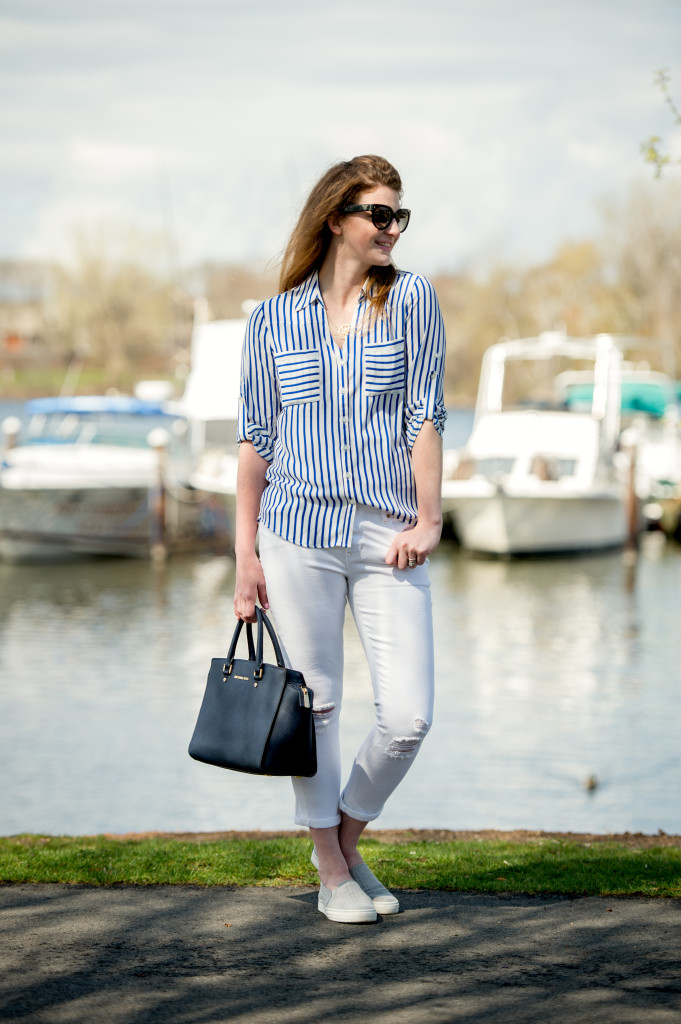 Enjoy the weekend!