We spent the weekend on the Cape, and today I'm sharing photos from our Sunday afternoon in Chatham!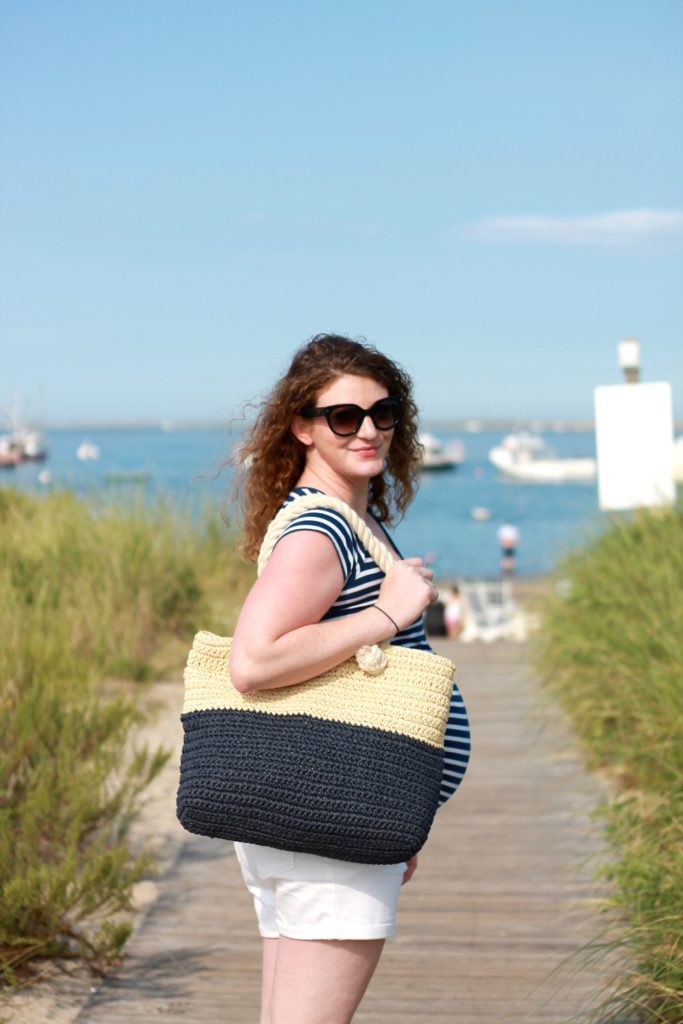 (Yep, I always have a hair elastic on my wrist! Guilty!)

The countdown is ON for this little one, so I tried to enjoy soaking up the sun as much as I could this weekend! I can't believe how big my belly is these days. (And to think I thought it was HUGE when we were in
Italy
! If only I knew then that I would look like this now!)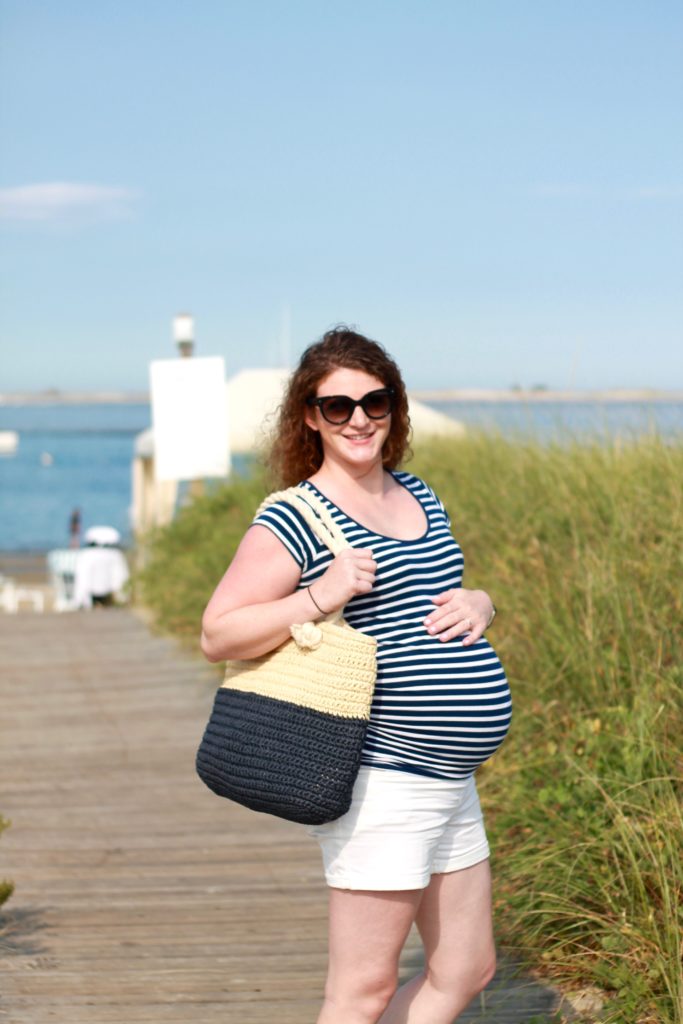 The theme of these last weeks is – I can already tell you – uncomfortable. I have to literally hoist myself places, including in and out of bed. And when I say "hoist" I mean like kicking my legs to get enough momentum to get up haha!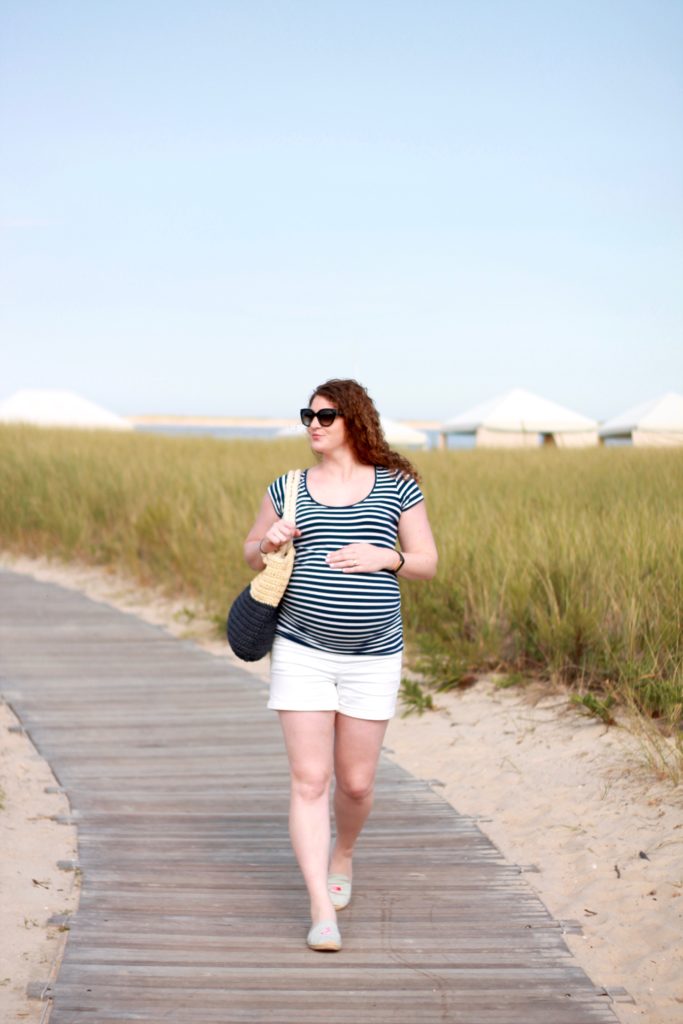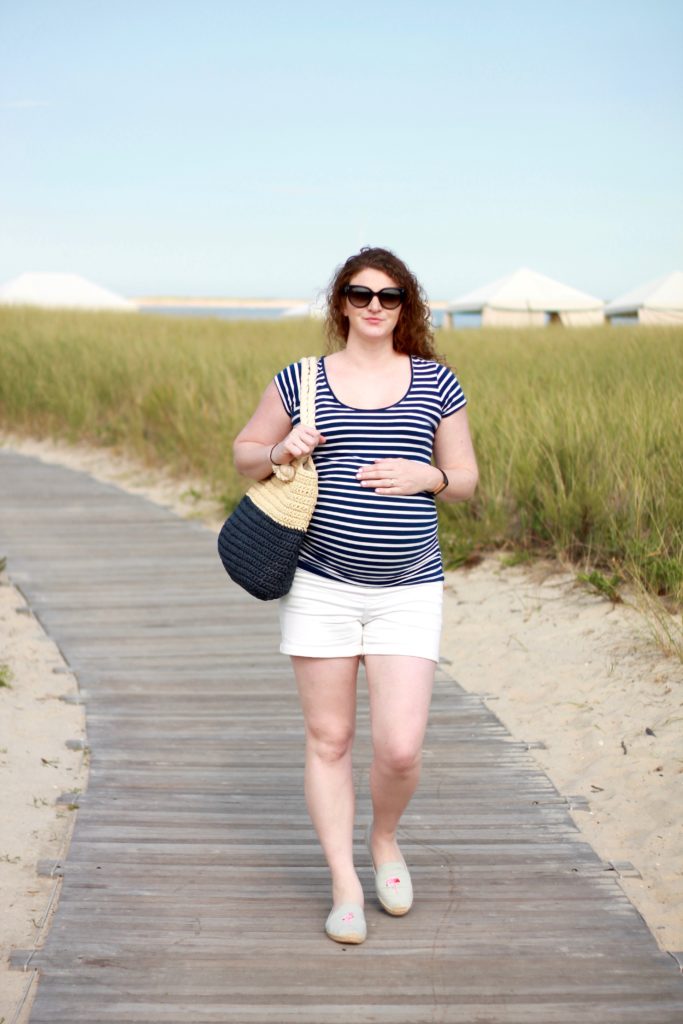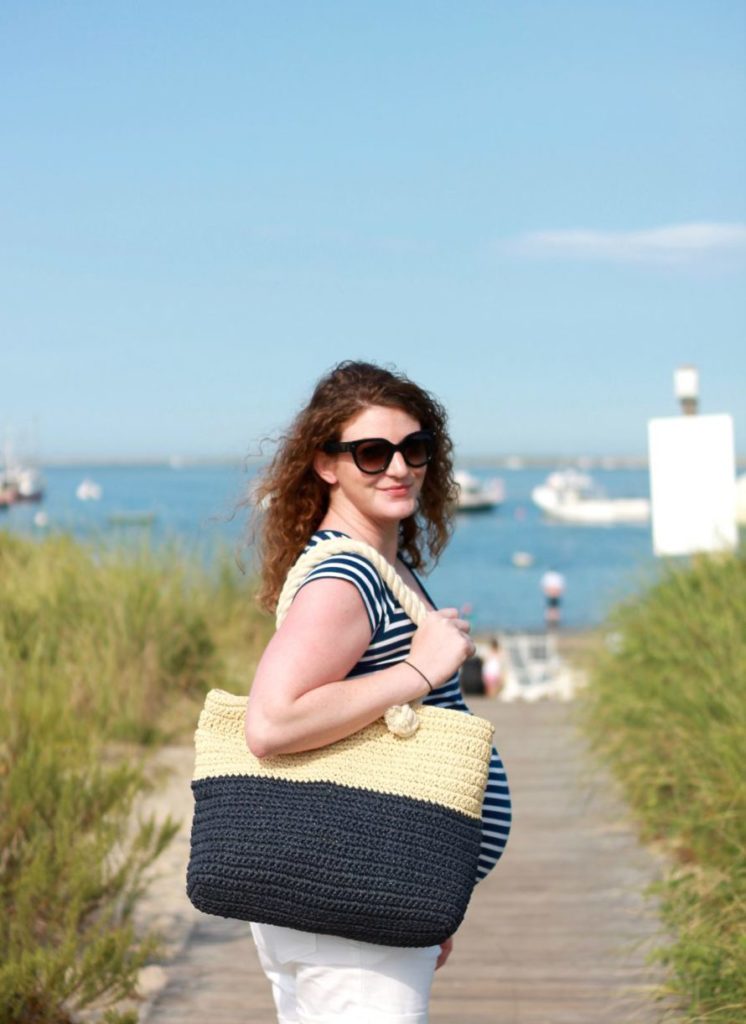 striped tee / white maternity shorts / bag (sold out, similar here) / flamingo espadrilles / sunglasses
On Sunday afternoon we spent some time in Chatham, having lunch at the Chatham Bars Inn and then walking around on Main Street for a little while after a short beach walk. The Candy Manor is always a big hit with my fam – we have a few known chocoholics in the family!
We went to Chatham quite a few times back when I was in my teens, so it was fun to take a little walk down memory lane! Plus, right off the beach at CBI there were a ton of seals just hanging out. (They're so cute, but that also means that there are sharks not too far away.)
I bought this bi-color tote bag on a whim and am so so glad that I did! It fits everything I need want to bring with me for the day, plus it's the perfect amount of nautical for a beach trip. Unfortunately it's sold out everywhere, but it's this brand (this bag is similar!). I bought this navy and white maternity shirt and quickly went back to the store for a few more of the same tee. They're long so they cover the belly, and they're so comfortable. They run true to size (order your normal size!). And I talked about these white maternity shorts in this post, and they have been on repeat! My sister actually asked if they were really maternity shorts because she didn't think they looked like they would be, until I lifted up my shirt and showed her the belly panel! (And at $25, they're the perfect price for maternity wear.) And these flamingo espadrilles have become a go-to this summer. They're SO comfortable, and they're easy to slide on and off. And they're also adorable! (Just know that you need to go up a size in them.)
We had such a relaxing weekend that I was sad to come back! But work won't take care of itself, so we'll just have to look forward to the next weekend away 😉
Shop the post: