The weekend before last T and I were on the Cape with my family. We decided to charter a sailboat for a couple of hours on Saturday, but the day was super overcast. Even though the clouds never lifted, I was thrilled that the weather held out so we could go!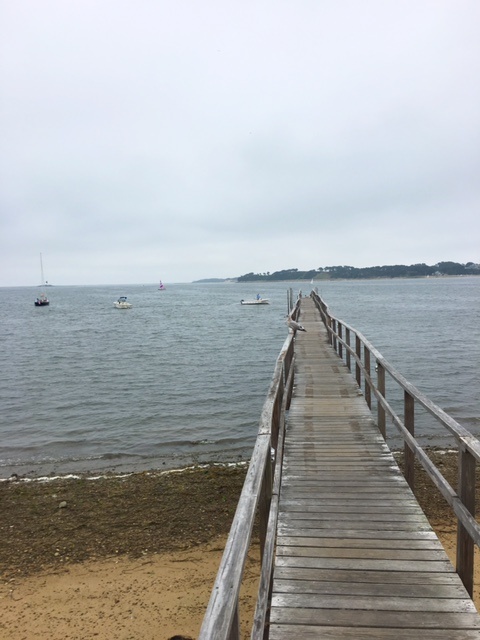 We saw seals! We chartered the boat out of Chatham, which is on the elbow part of Cape Cod. Sometimes in the summertime there are a ton of sharks in the area because the seals come in – which is the case this summer! The seals were having an awesome time splashing around, and it was so fun to see them out in the water.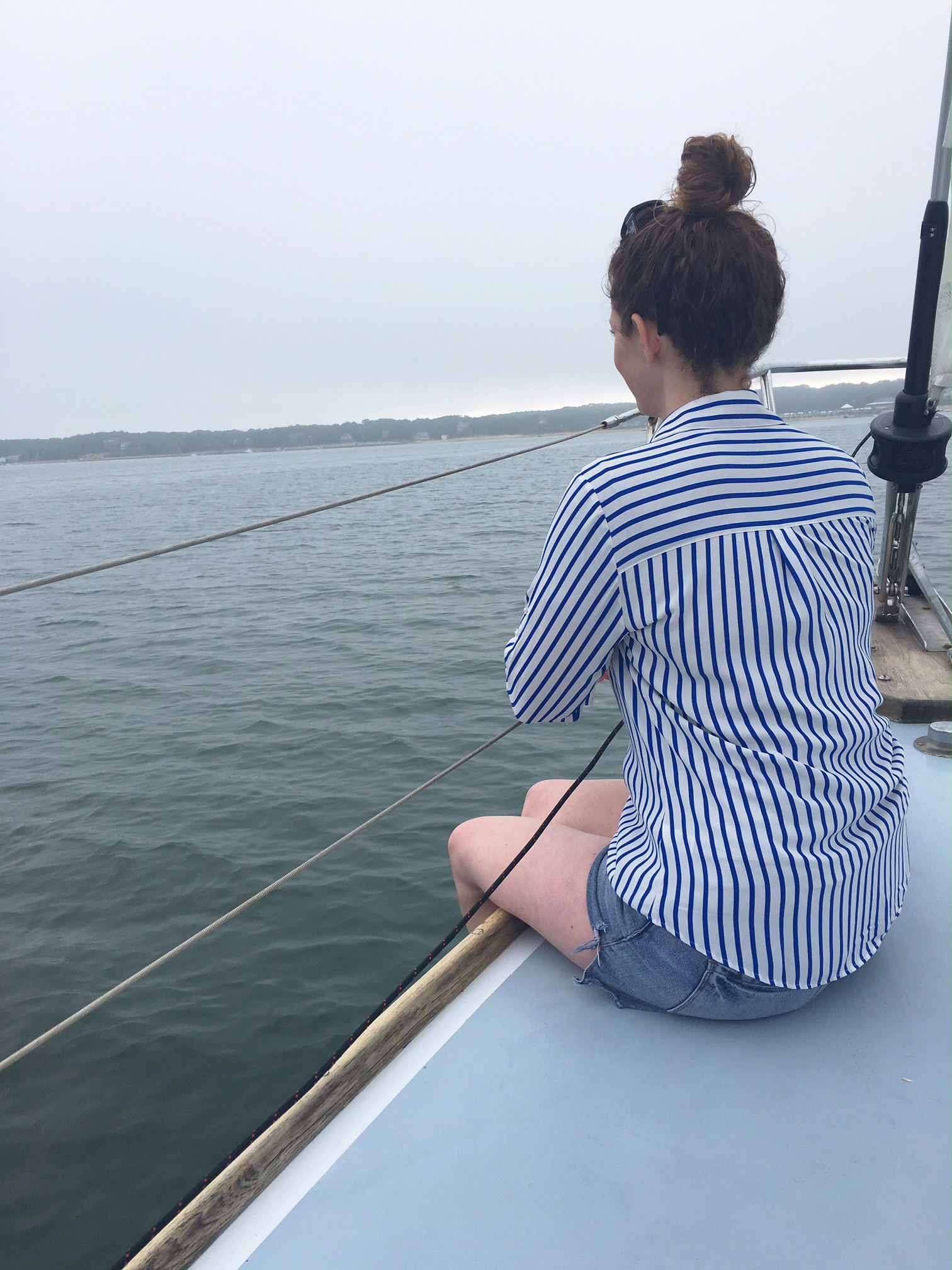 Would you believe that T and I are both part Italian? He gets so tan in the summertime. I, on the other hand, clearly do not. SPF 30 all day every day over here! (I mean just look at our legs… isn't that crazy??)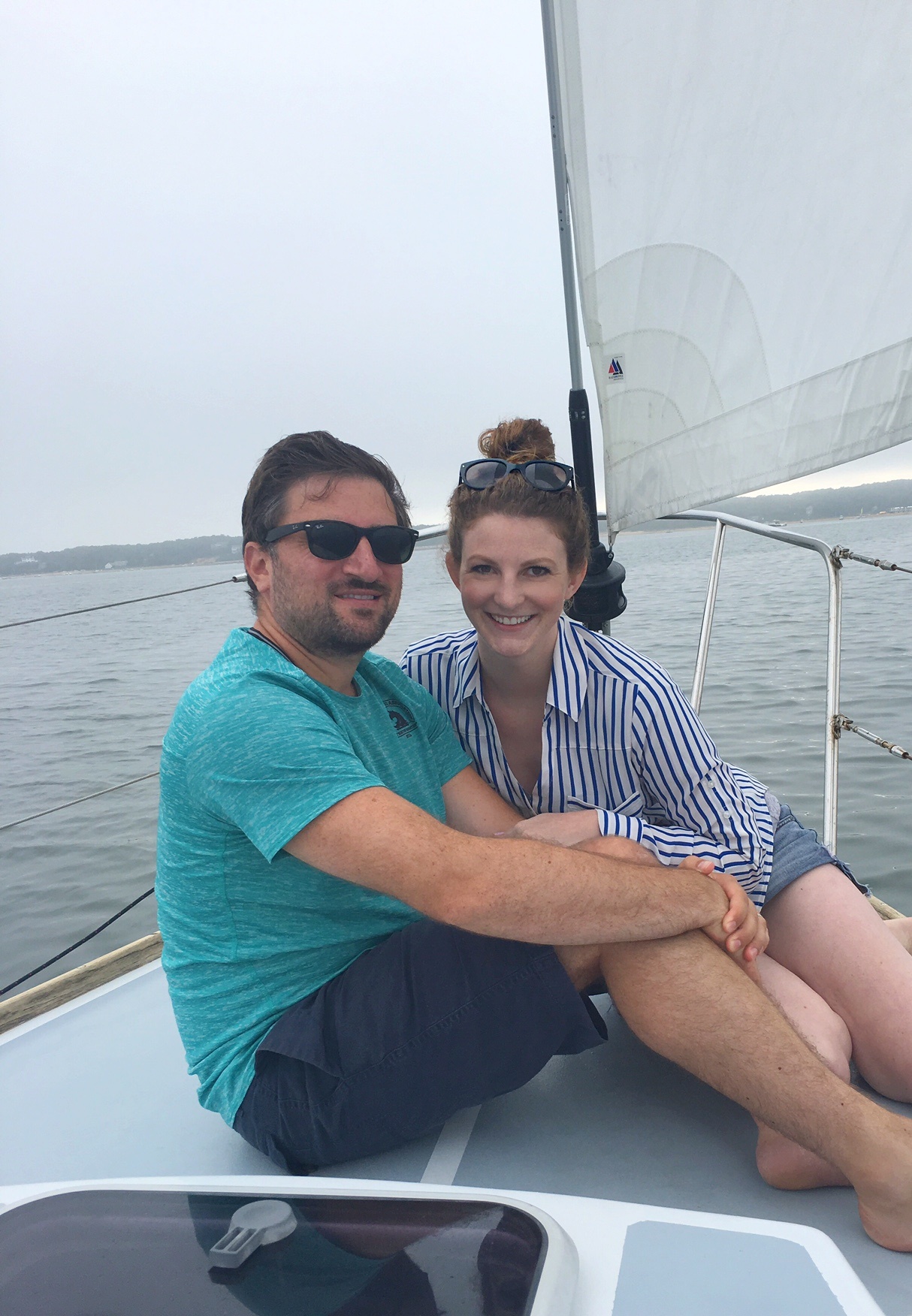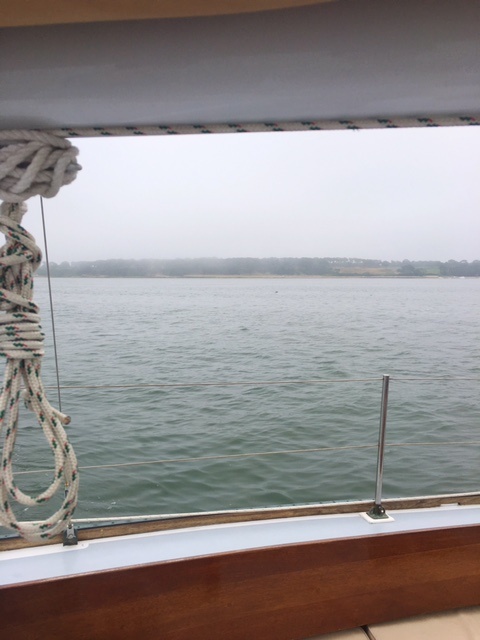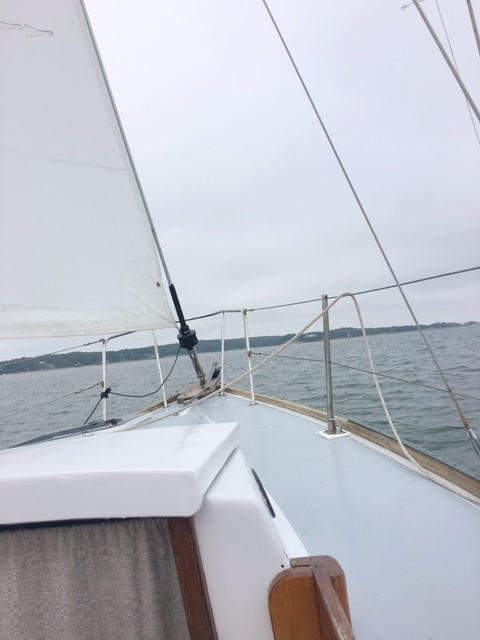 After our sailing trip we went to dinner at Chatham Bars Inn, a place that has a lot of memories from summers as a kid. CBI has the Cape Cod shingles we all love!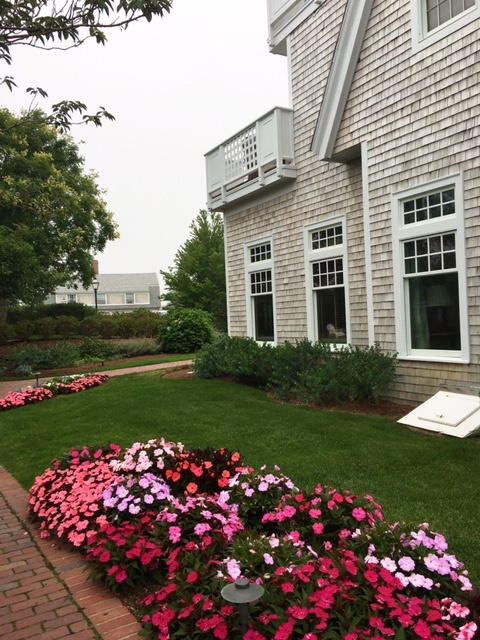 If you've never been to Cape Cod but find yourself in New England, you have to go!