The one time I booked a hotel without reading or trusting reviews (we're talking 2010 ish), it was an absolute nightmare. I will never do that again! So I've decided to start sharing reviews from our travels, and hopefully they will help some of you on your future travels! First up…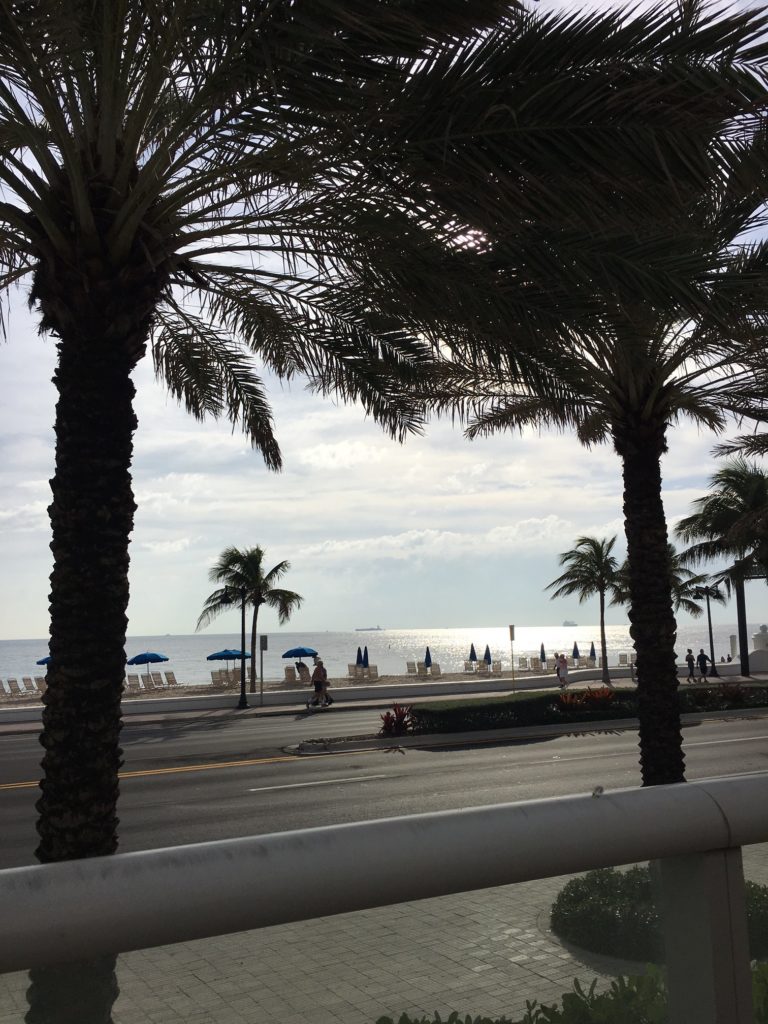 We visited the
W Hotel in Fort Lauderdale
at the end of January for a long weekend. The hotel recently underwent a $60 million renovation, and you can tell: The lobby is swanky, there's a new sushi bar on the lobby level (as well as a bar with snacks), and there was a huge difference between the pool on the west side (which had not yet been renovated when we were there) and the larger pool on the east side (which was still undergoing renovations but was mostly complete).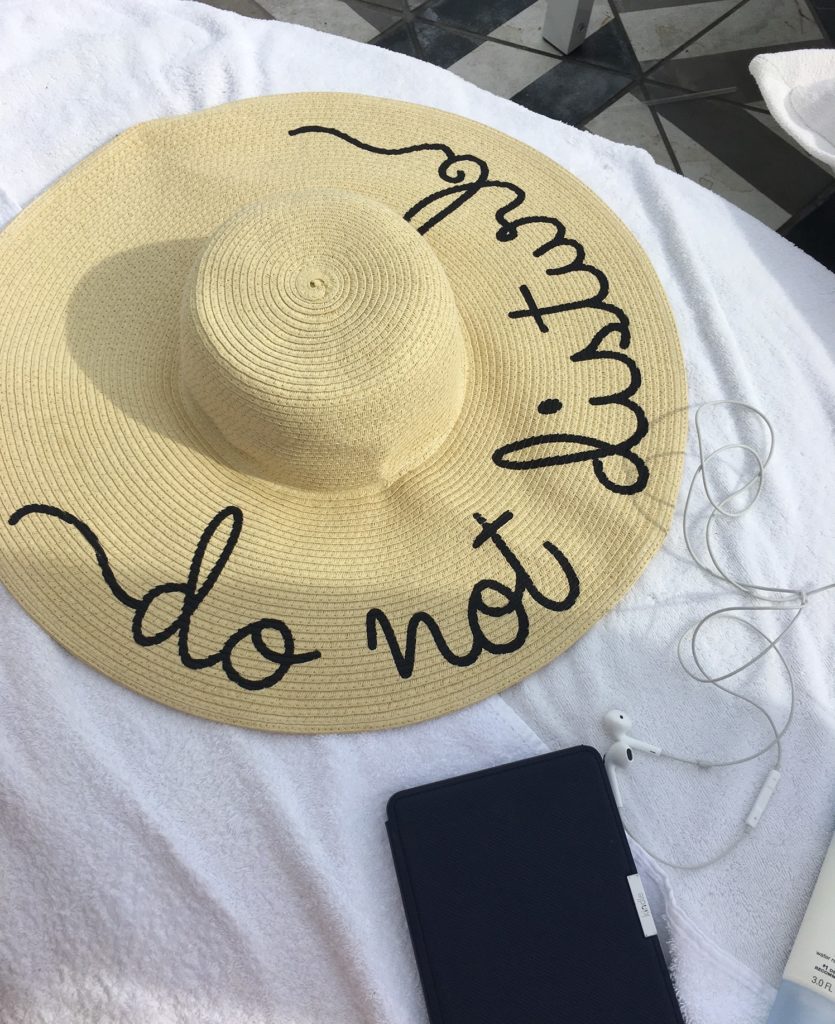 This hat is only $20!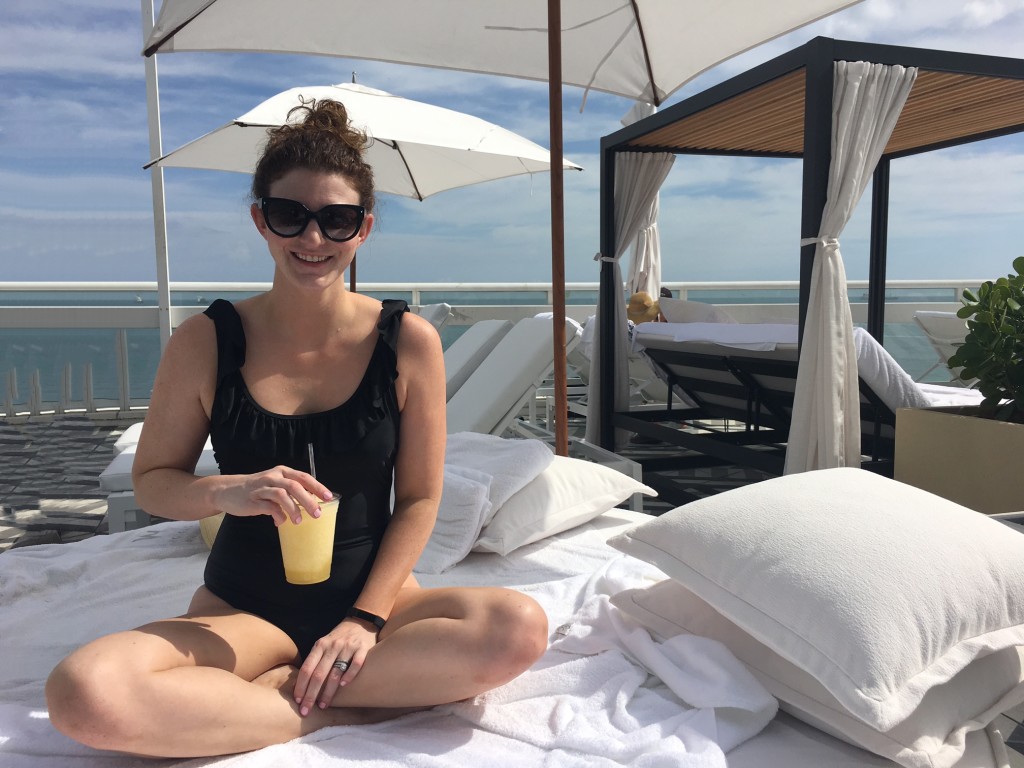 And I'm obsessed with this ruffle swimsuit!

Pros
Like most of the hotels in the area, you can walk across the street to the (public) beach, or you can easily walk to get coffee or – in our case – to visit friends staying at another nearby hotel!
I was a big fan of the all-white-and-blue renovations in the hallways. If I'm near the ocean, I want all blue and white everything!
The variety of chair types by the pool is *praise hands emoji*. Chaises, beds, round beds, chairs… bonus points!
You're in a central location, which is key for us. We mainly go to Fort Lauderdale to visit my dad, so it's important for us to be able to quickly get around the city.
Cons
Knowing that the W had been undergoing renovations recently, I called to make sure none of the major areas would be disturbed while we were there. I was assured that the lobby, rooms, and pool were all complete and we wouldn't see construction during our stay. Well… that was not exactly true. The pool had jackhammers going behind a temporary wall to complete the pool bar, which went on both Thursday afternoon (when we arrived) and Friday all day. Because we were traveling on points, I didn't make a big deal out of it, but if we had been paying the rack rate I definitely would have said something!
The food by the pool is tasty (get the hummus!), but it gets boring after a day.
The bathrooms are strange. There's a see-through wall from the bedroom into the shower, so if you're staying with anyone other than your significant other, it could be an awkward situation! I don't know why they did it this way, but we also were staying in a room with just a king-sized bed, so maybe it's different in the rooms with two beds (though from what people are saying on TripAdvisor, they're all the same!).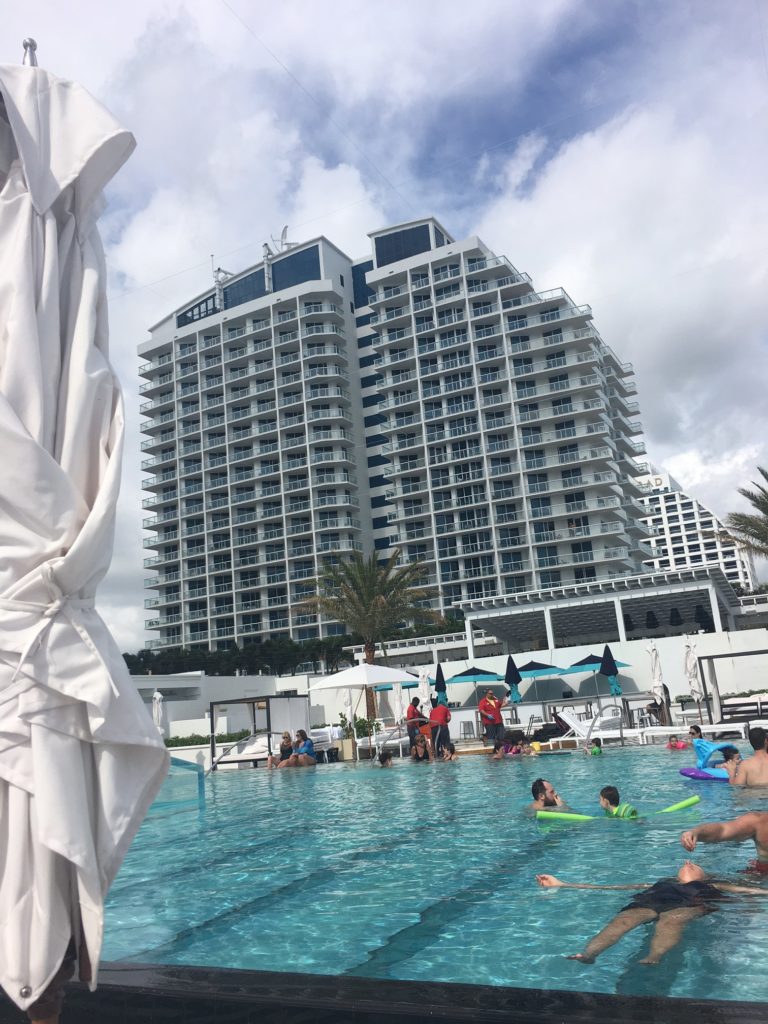 Pool: I don't know what it is about the times we choose to go to Fort Lauderdale, but there are always a million families with loud kids. (I'm not opposed to being around children, but I am not a fan of being splashed!) It does seem quieter on the beach than it is at the pool. There are a ton of different types of chairs around the pool. I liked being able to pick a daybed or just a lounge chair.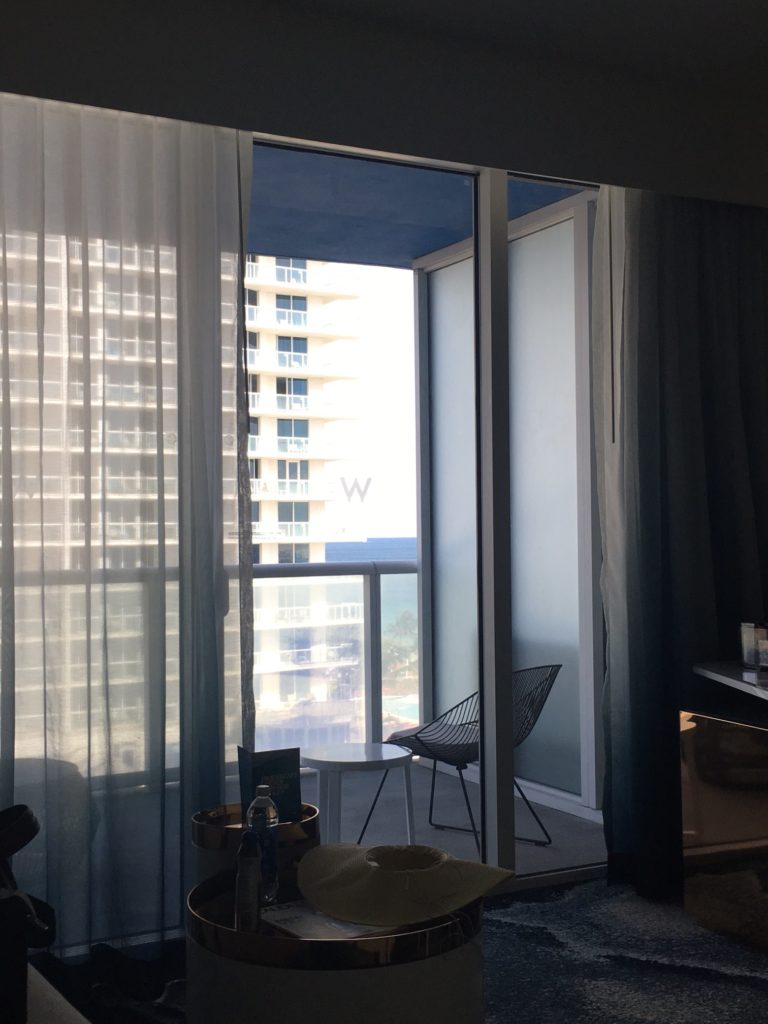 Room: Ask for a room that's on the sunny side of the building during the day! Our room was in the shade all day. Not a big deal if you're never in your room, but it would have been nice to sit on our little balcony in the sun! Like I said, one of the cons of the rooms is that the bathroom is a weird setup. If you're traveling with a group of girls, this might not be the place to stay. Totally fine with a significant other, but otherwise it might be kind of awkward!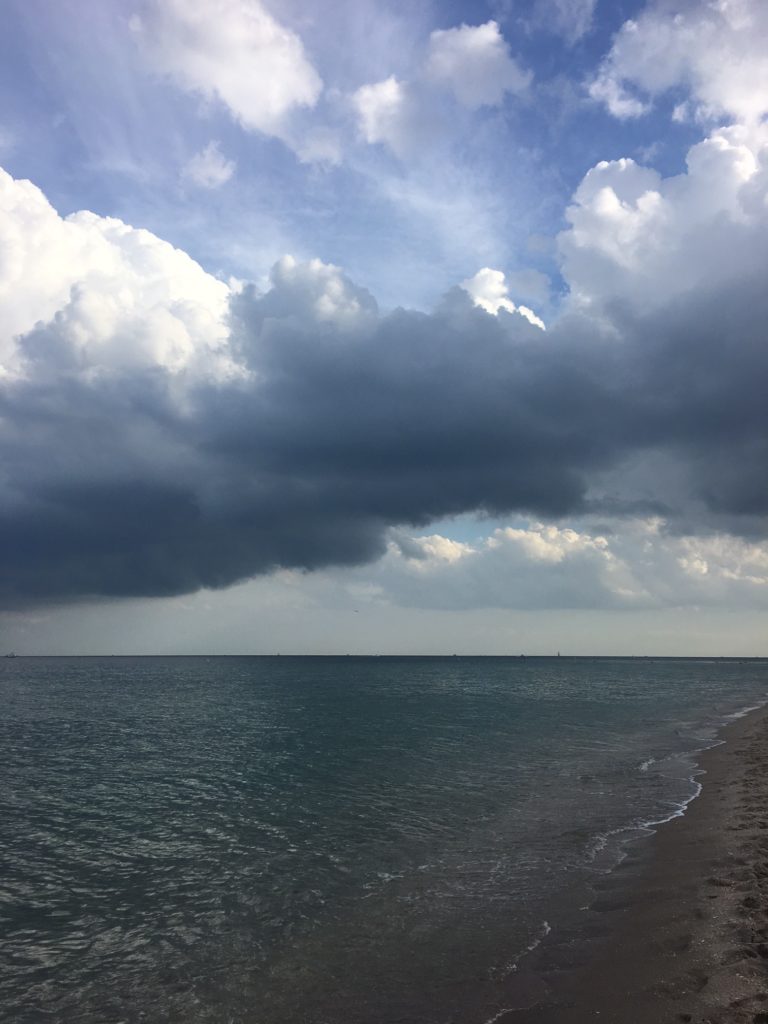 Unfortunately, we had a storm roll in one day and that left us running from the beach, but at least I got a cool picture!
Overall, I think I would try another hotel first before coming back to the W, since there are so many in the area!