If you follow along on Snapchat (alyssaloring) or Instagram, you know we were away for some fun in the sun for a few days this past weekend. When I was little I thought that Florida = Disney, but obviously there's so much more to the state! We've taken a couple of trips south this winter to get away from the cold (and also to make up for the fact that we didn't go anywhere last winter, during one of the worst winters Boston has ever seen). This latest trip was to Fort Lauderdale.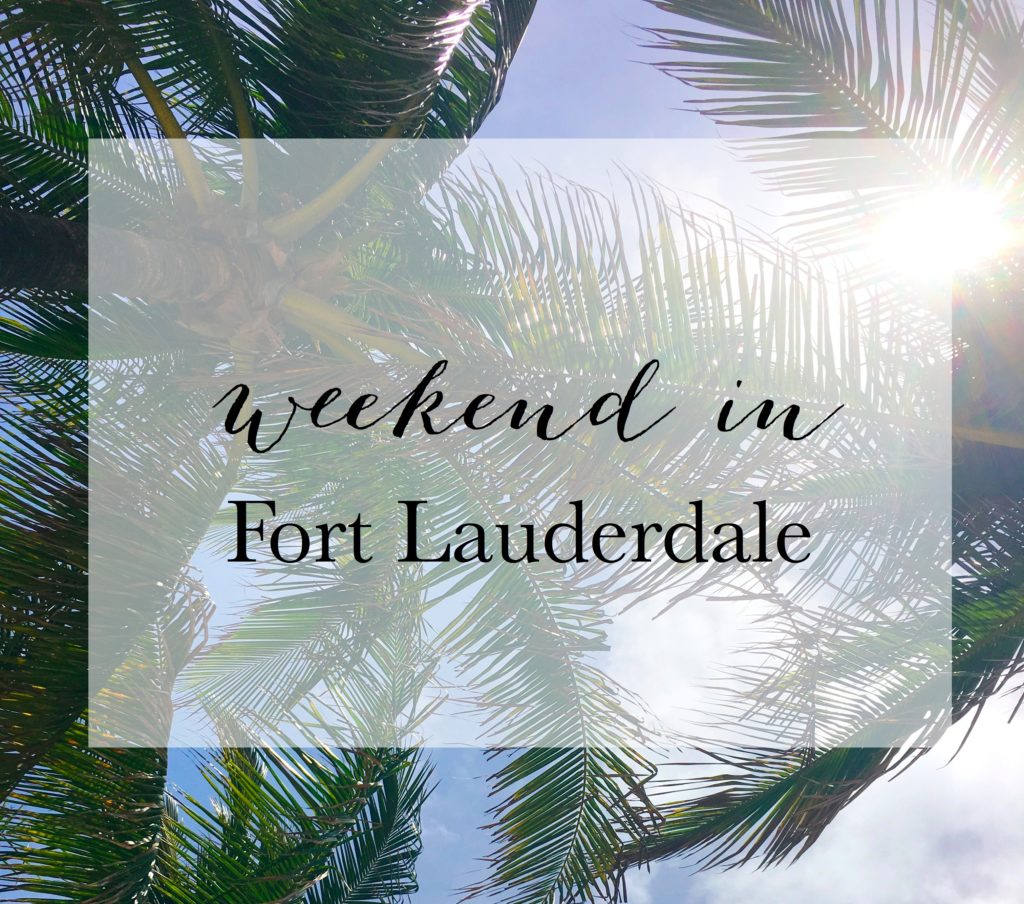 Where to stay
There are so many options along A1A (the highway that goes through Ft. Lauderdale) that give you access to the public beach. We stayed at the Westin Beach Resort for most of this trip, and I am not sure I've had a better night's sleep. According to my Fitbit, there were 2 nights where I basically just died (so you know I needed a vaca, right?). No restless sleep, no awake time, nada. 10 hours of pure unconscious bliss, followed by a fruity drink poolside in the morning. The Westin is in a great location, has a Starbucks downstairs, and it's family-friendly for the kiddos. My only complaint about the Westin is that the pool isn't very "resort"-y (aka Instagram-worthy).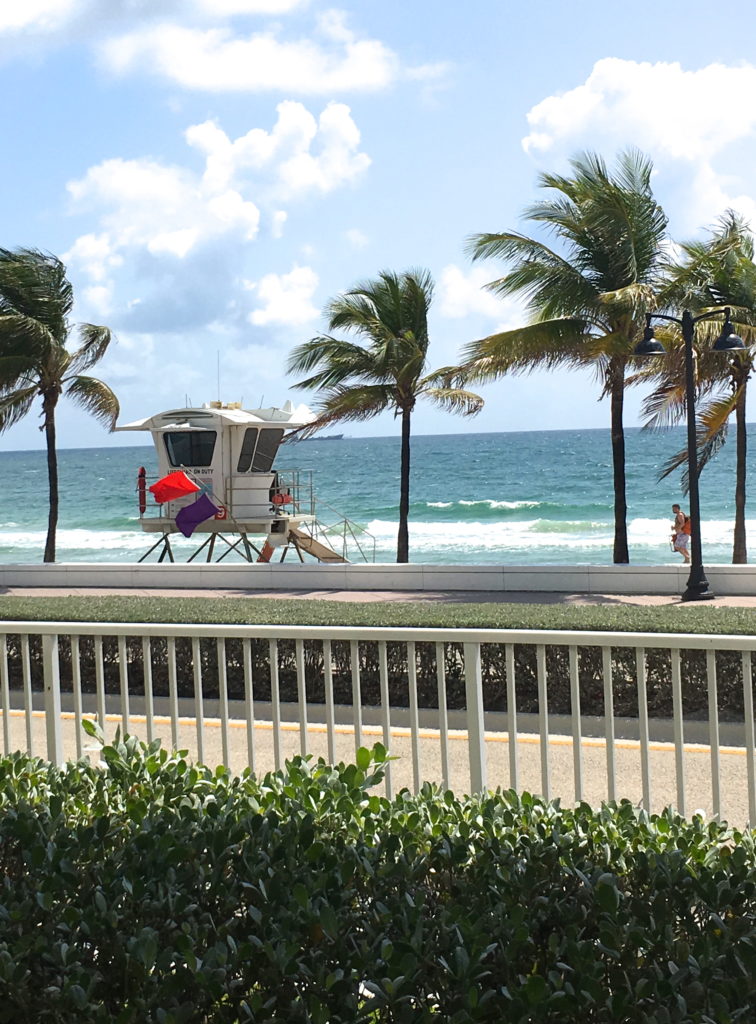 The Pillars Hotel hosted us for our last night of vacation. The hotel is away from the main stretch of hotels and along the intracoastal.
You guys, this place… I felt like I was in an entirely different city. It's so quiet, so quaint, and so peaceful. Our brunch on the dock was the perfect start to the day. While I waited for T to finish reading the paper at the table, I moved over to one of the chaise lounges on the deck and just stared at the boats and the water. I could have sat there all day!
The property is listed on the Small Luxury Hotels of the World list, and I can 100% see why. The pictures on their website don't do it justice! If you're looking for a relaxing spot that isn't too far out of the way, this is your place. The room was just the right size for the two of us, the bed was super comfortable, and they even had a bottle of red wine in the room waiting just in case (it's like they read my mind). The pool is cute and in the middle of the courtyard, just steps from the deck. I wish we could have stayed longer there – guess we'll just have to go back!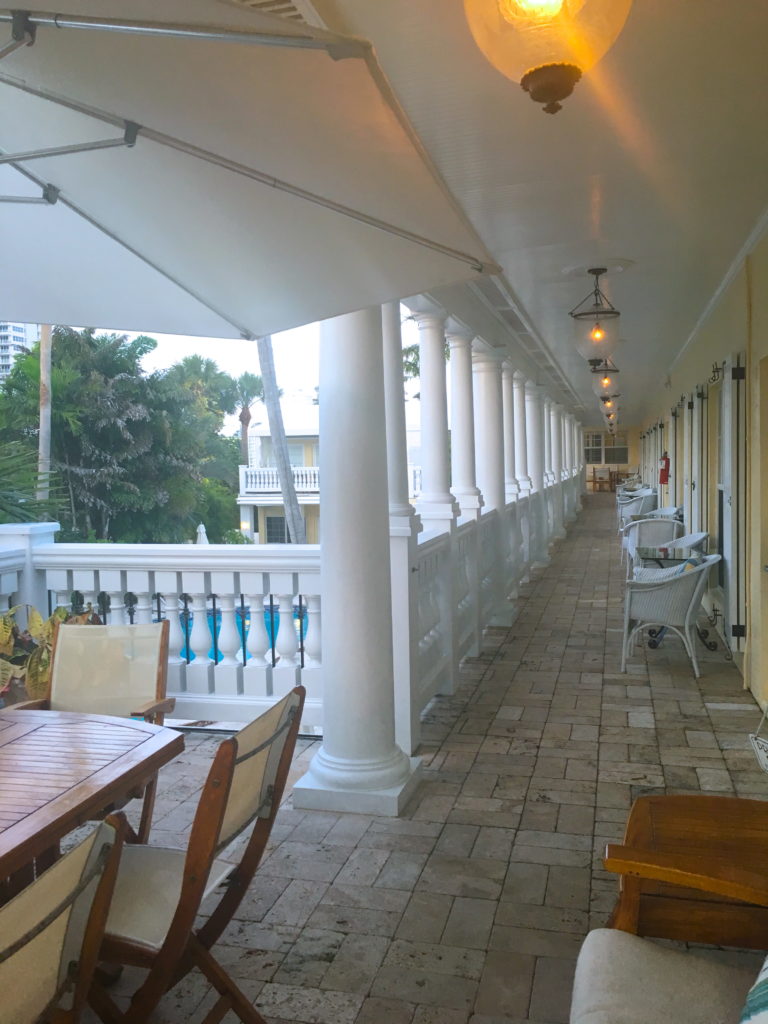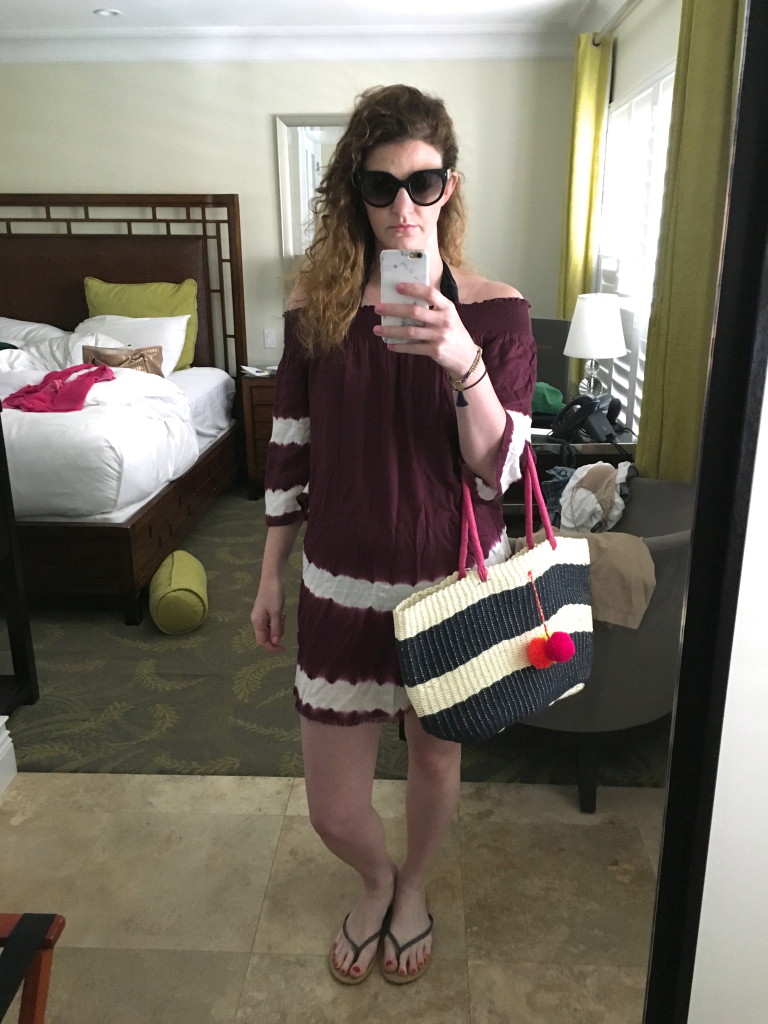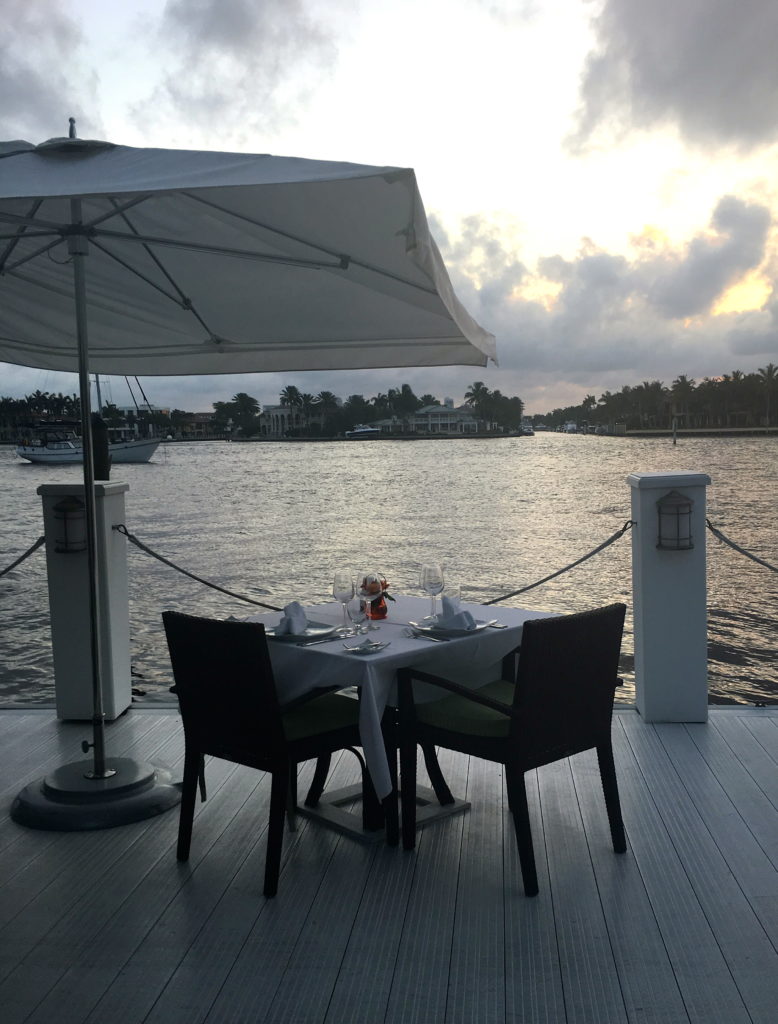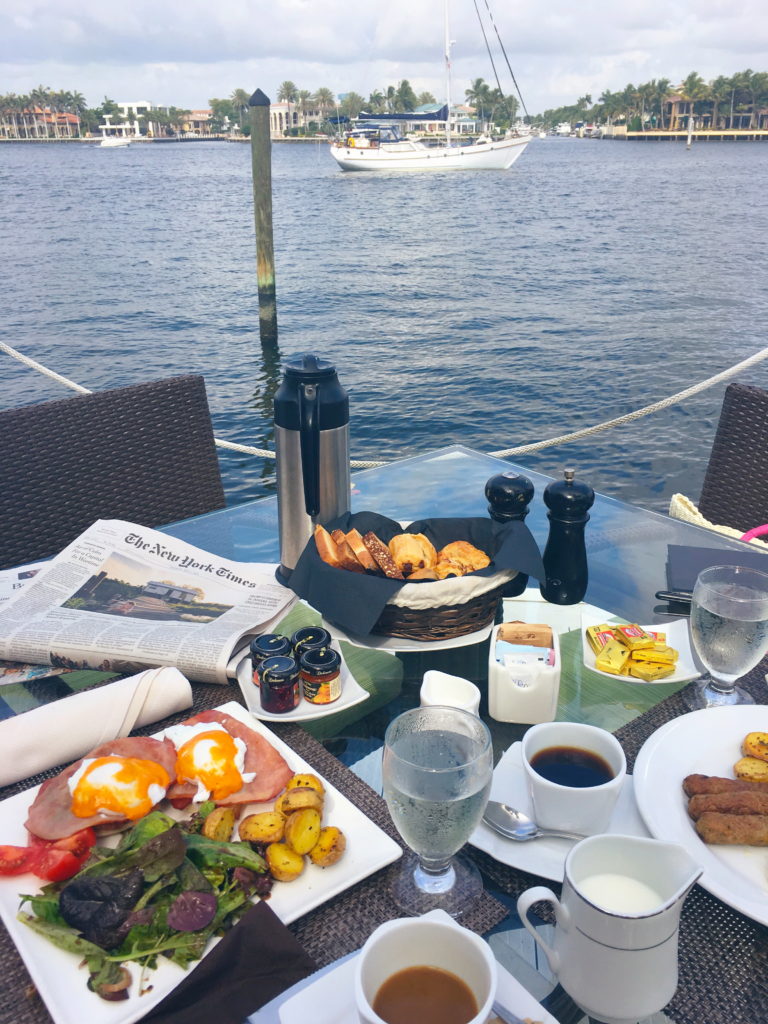 Where to eat
Las Olas Blvd has pretty much everything you would want. We didn't bring any fancy clothes on this trip, so everything we did was casual. Fork + Balls is a meatball restaurant, and everything was so good. T had the buffalo chicken meatballs, while I went for the short rib meatballs. (They have "Cinco de Meatball" coming up tomorrow, which sounds awesome… $1 meatballs!) That's the other thing about FLL – happy hour specials everywhere, especially during the week. There were two other restaurants we visited that I would recommend: Louie Bossi has a great outdoor space, and I would definitely recommend their pizza. We also had a great dinner at Tuscan Grill, including homemade Italian desserts (bonus points). If you want to grab something quick for a snack, Pan'e Dolci has yummy croissants and pastries.
What to do
T went on a 12-hour fishing trip on Saturday with my dad and his buddies, so I took that day to work out, go for a long walk, and then get some work done. It was so nice to be in the sunshine! The rest of the trip we did a hybrid day, relaxing in the morning by the pool or on the beach and doing something more active in the second half of the day. We ventured over to Bonnet House, which is a 35-acre piece of land right in the middle of the city. If you're flying into the city you can actually see it – it's the huge green piece of land in the middle of all of the condo buildings and hotels! If you like art or architecture, I'd recommend visiting.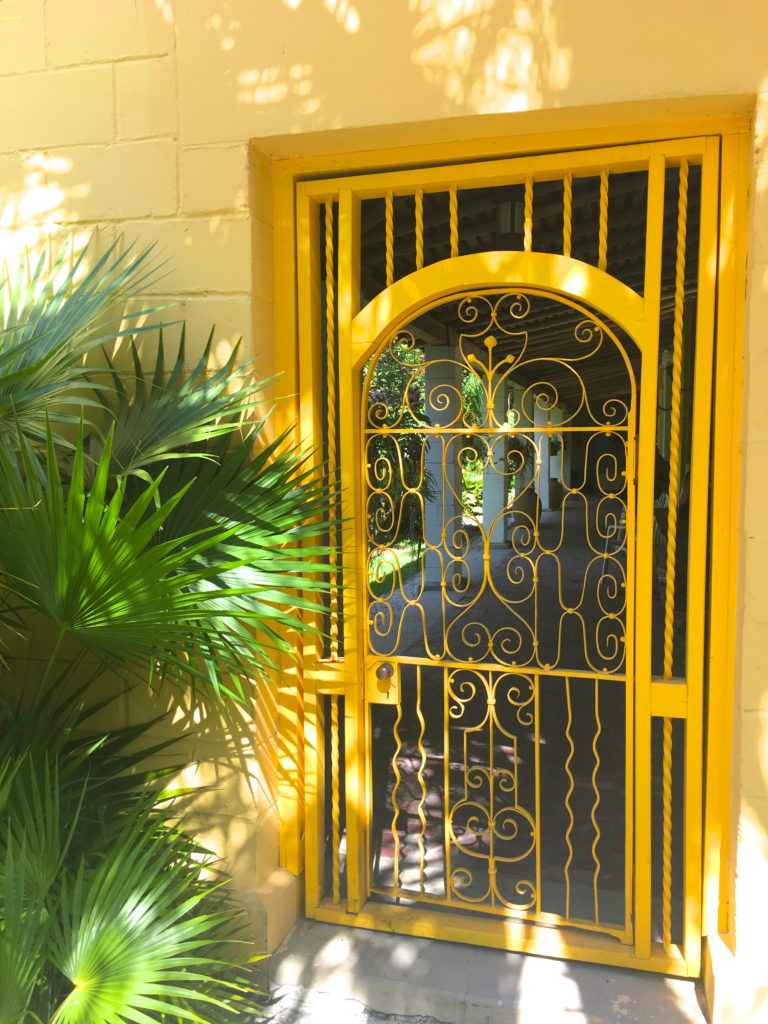 On Monday we took a drive to the Everglades for a tour. I was struck by how beautiful it is in the Everglades! All of the greenery with the blue sky… Worth going to see. Plus, I got to hold a baby alligator, so there's that.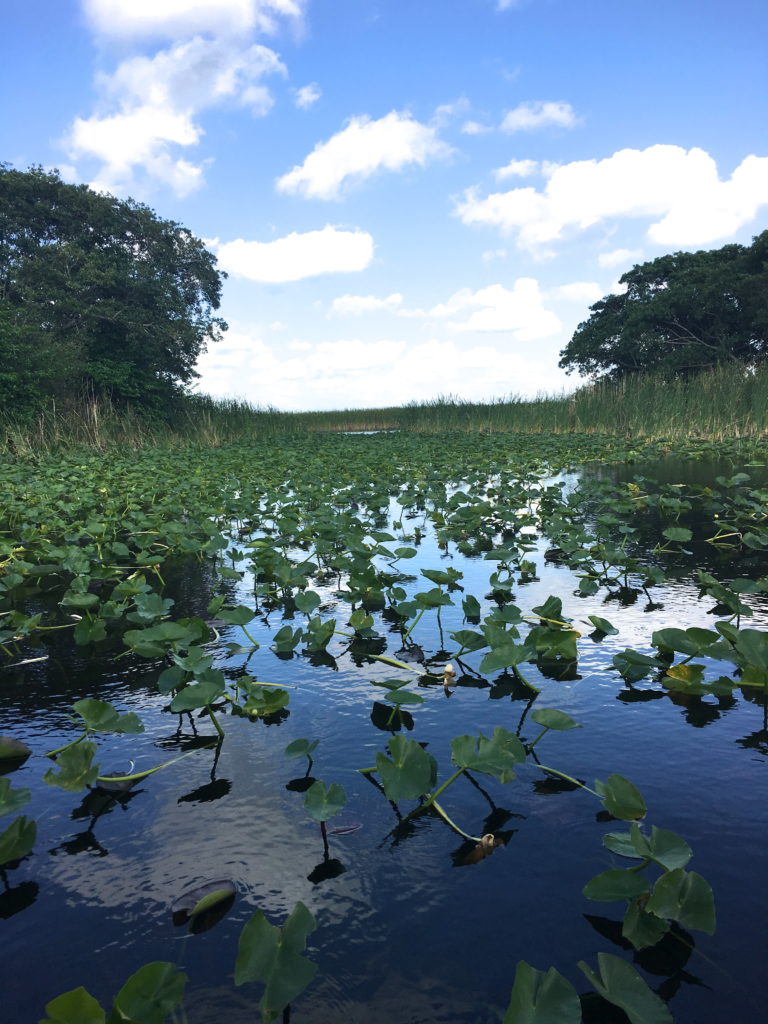 What to pack
Miami is only about 30 minutes away, so if you wanted to go out to a club or a super fancy restaurant, the option is there. Because we were visiting family, we chose to do everything really casual – which actually helped in being able to pack just a carry on for this trip (something I've never done before!). I made sure to bring my favorite flip flops, a comfortable pair of casual slip-ons, jean cut offs, my favorite t-shirt, a dress that goes anywhere, and my favorite swimsuit.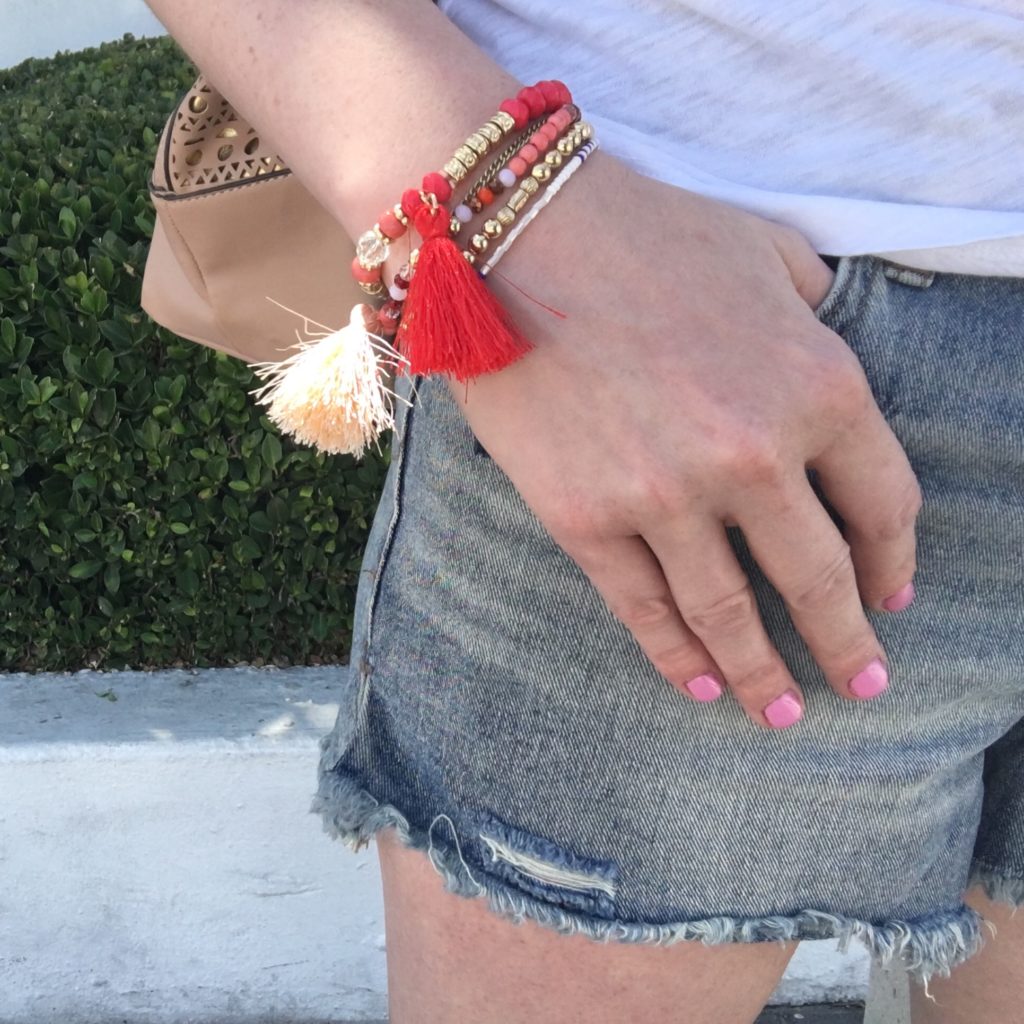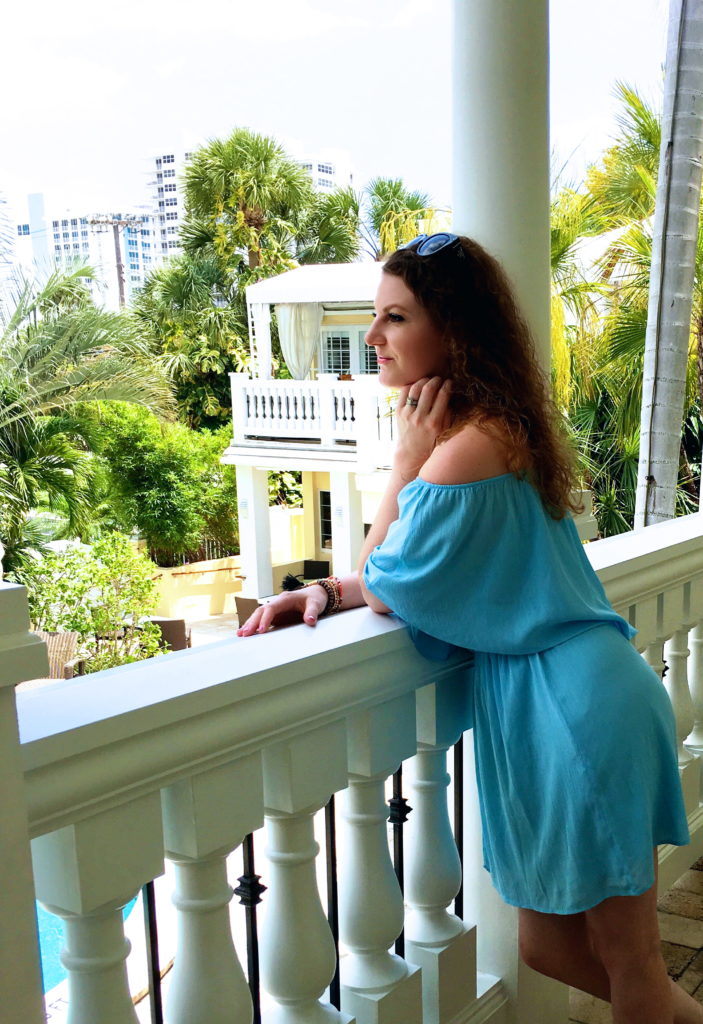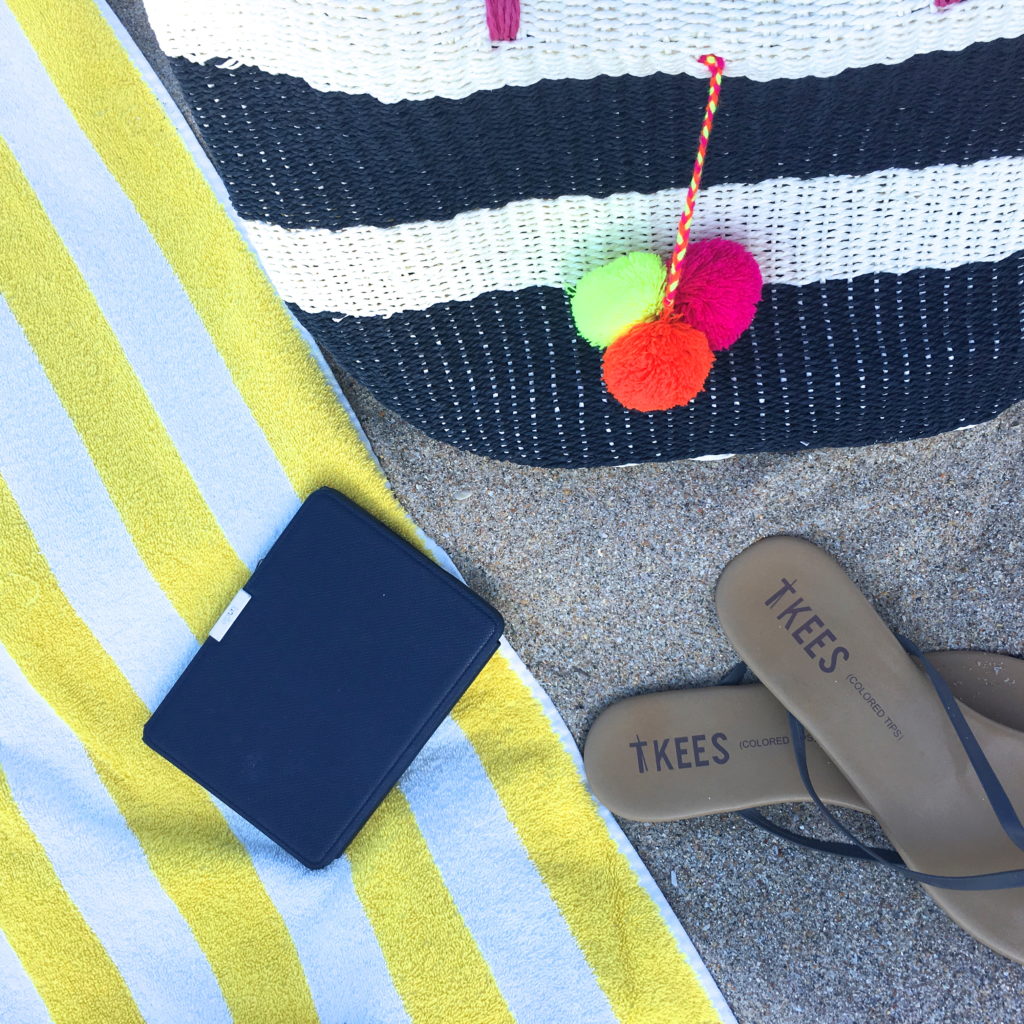 Shop the post:
A special thank you to The Pillars Hotel for hosting us for a night!