When I was a kid, Easter baskets were a BIG deal. They were loaded with art supplies and fun surprises, and maybe a bit of candy. The Easter Bunny would hide them around the house, and my sisters and I would frantically search to find our own basket. It took me some real brainstorming to come up with Easter basket ideas for toddlers that did not include candy. (My first choice from my basket each year was a Cadbury egg!)
But we don't often give Eleanor candy, so I rounded up a bunch of items that are perfect Easter basket ideas for toddlers (and none of these ideas include candy). Now I just need to get to work on my baby boy's Easter basket!
What's in my toddler's Easter basket (2.5 years old)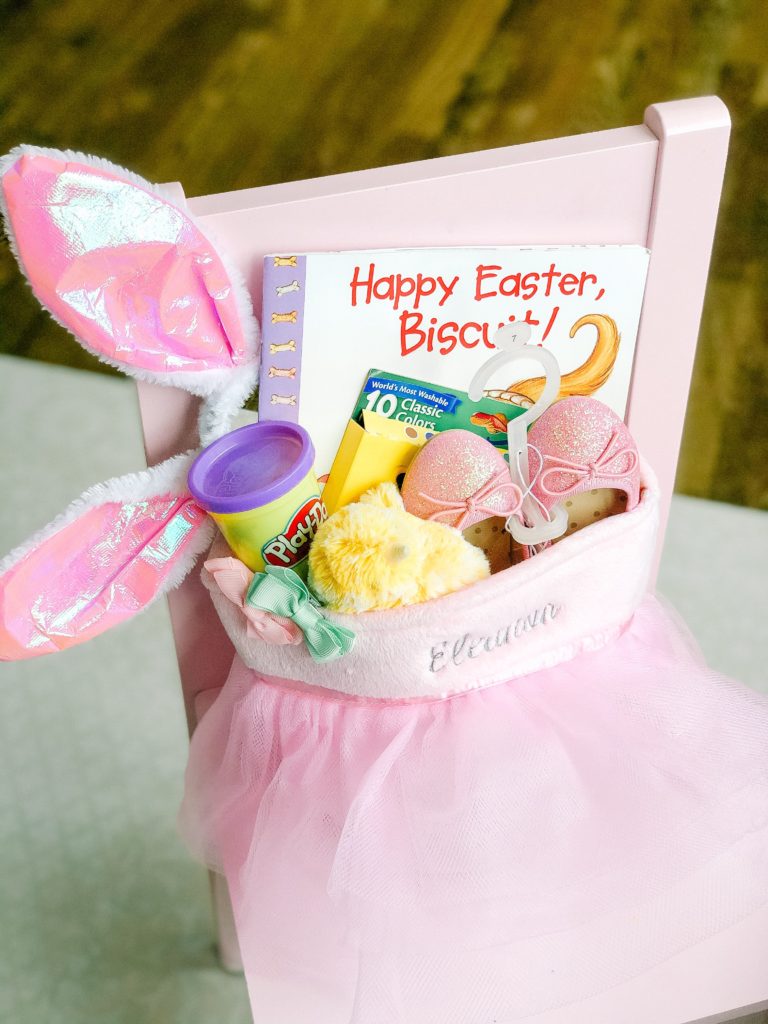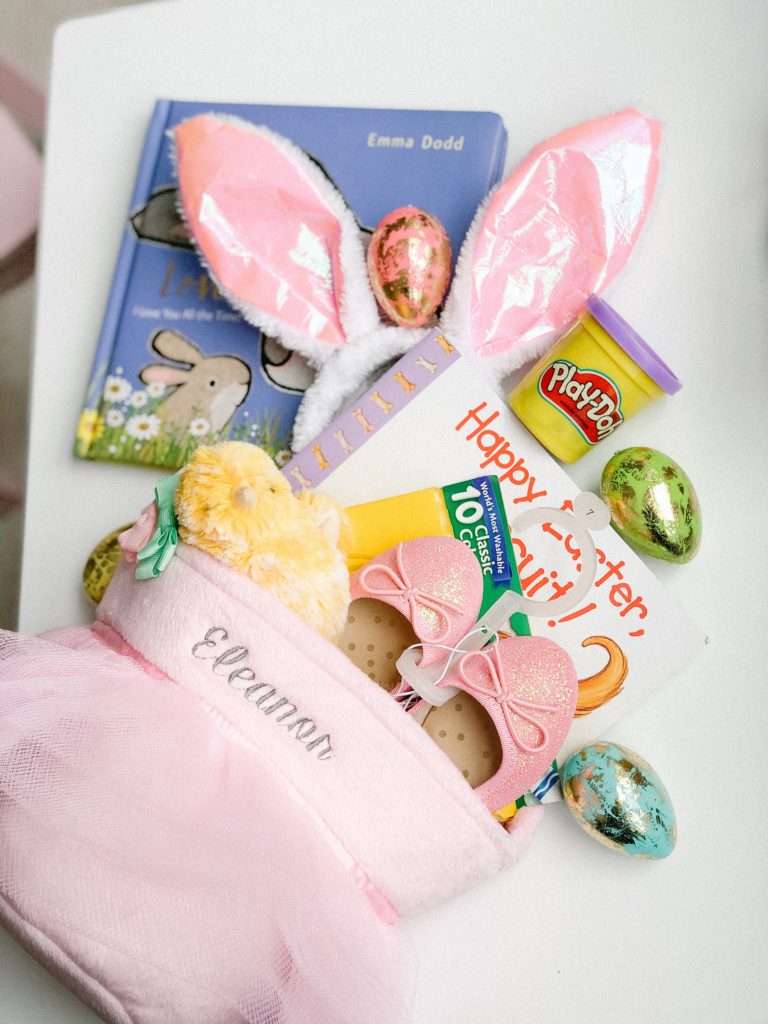 These Toddler ballet flats (come in different colors) are SO cute on. E wore them for Easter last year and loved them so much that I bought her 3 new pairs for the springtime! These pink glitter ones are a surprise. Washable markers are no doubt everyone's favorite markers. They wash out of EVERYTHING, but the color is still so good for drawing/coloring.
I discovered the Color Wonder coloring pages and markers last year before our big trip to Disney. They're perfect for travel!
We recently got into Play Doh (sparkle set), so some new Play Doh (I'm sure) will be exciting.
And of course, a fun Easter book, complete with flaps!
And what toddler girl doesn't need a new set of hair bows! I buy these on Amazon and they aren't expensive, so I don't feel bad if we lose one here and there.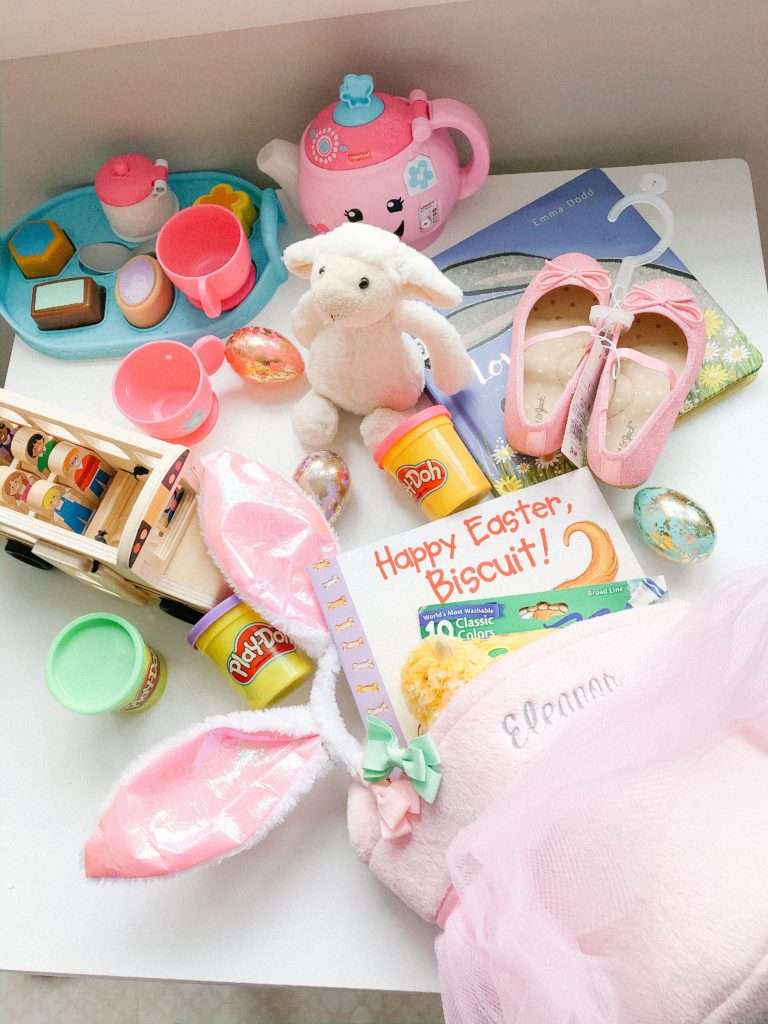 Here are some more ideas for what to include in a toddler girl's Easter basket:
Elsa & Anna doll set (we have a doll set like this, and we have to bring them up and downstairs all day everyday!)
Disney Princess lip balms (these were in E's Valentine's Day present, and she calls them her "lipsticks" and is so obsessed)
Pool cover-up for the summer
Washable finger paint (we've been using a LOT of this lately)
And visit these moms for other Easter basket ideas!
Jenna (Easter basket ideas for a toddler boy)
Kellie (Easter basket ideas for a baby)
Samantha (Easter basket ideas for boys and girls)
Or you can pin this to save this post for later!