Before we went to Florida, I must have done about 972 Google searches on how to do Disney with a toddler. Here's the most frustrating thing about it: You just need to prepare yourself for any situation, and you'll be fine.
I'm really happy with how our trip went, so I hope my advice might help another mama getting ready for a similar trip.
We started the trip with somewhat of a mantra: Go with the flow. That would definitely be my main piece of advice for Disney World with a toddler, but I have some other tips. Starting with…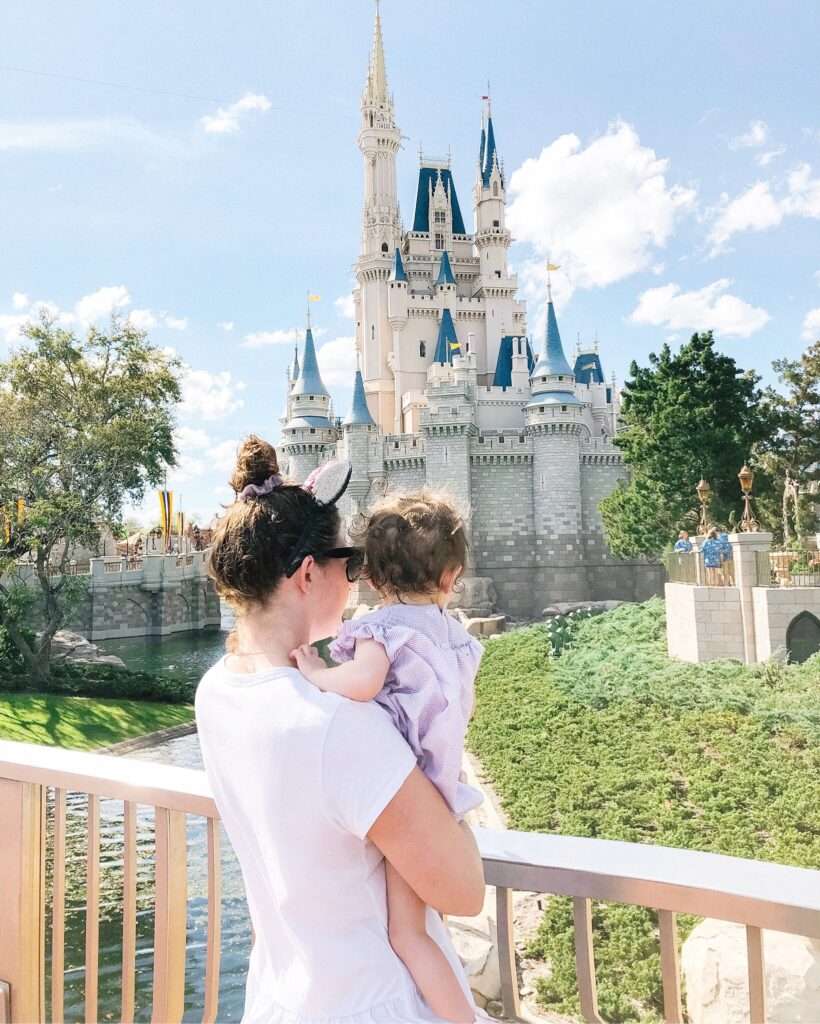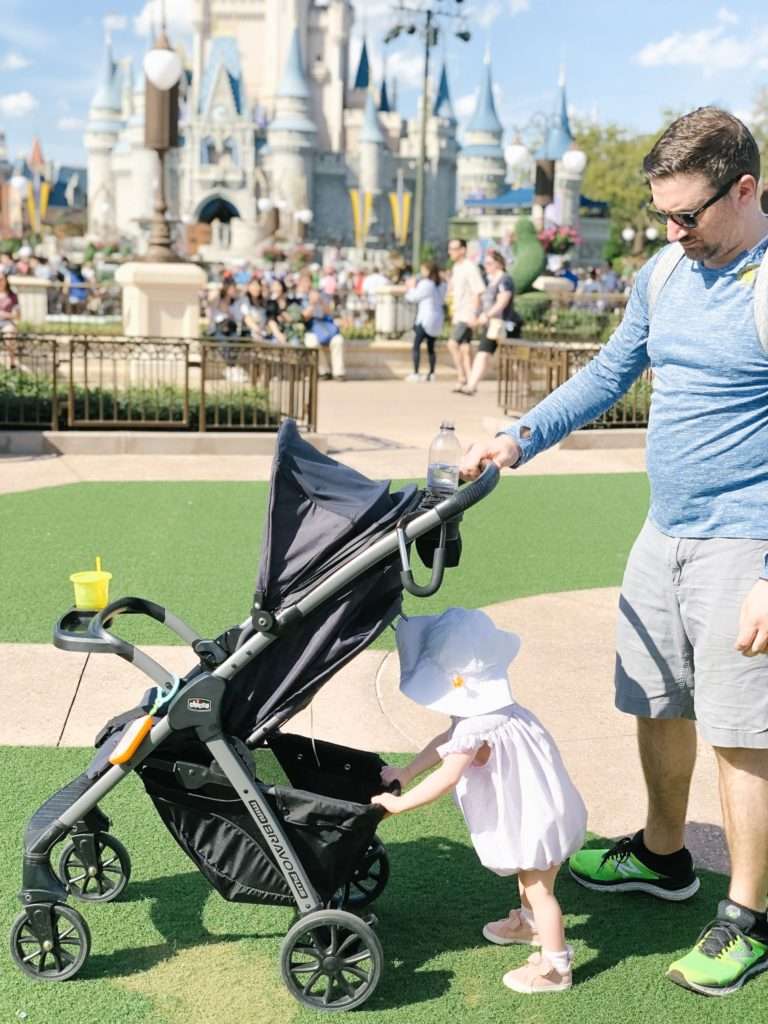 E's princess bubble and sun hat | our stroller | mommy hook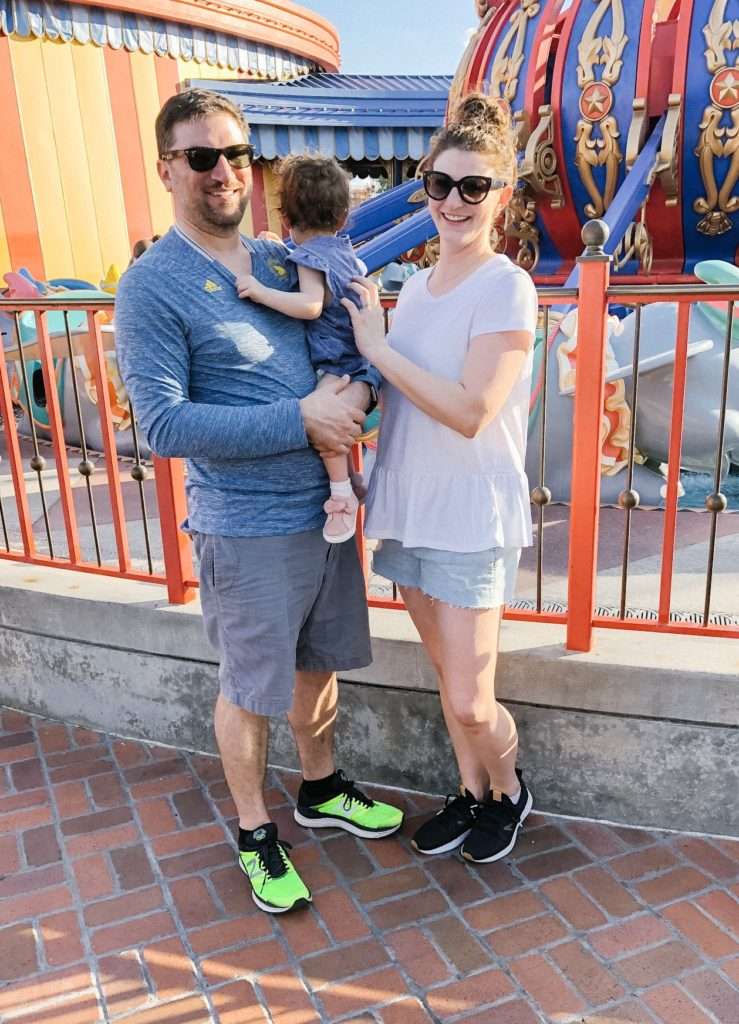 Choose a schedule that works for your family
We decided to let E take her normal nap in the hotel. She's at a stage where she can't nap in her stroller, so I didn't want to just go to the parks all day and take a chance that she wouldn't nap. We left for the Magic Kingdom around 2pm from our hotel, which left us plenty of time to experience the park. It was a hot day, so we spent that morning at the pool. Then we stayed at Magic Kingdom until around 7:30pm. I had to get back to the hotel for a spa appointment, and E was pretty done anyway after being in the heat all afternoon.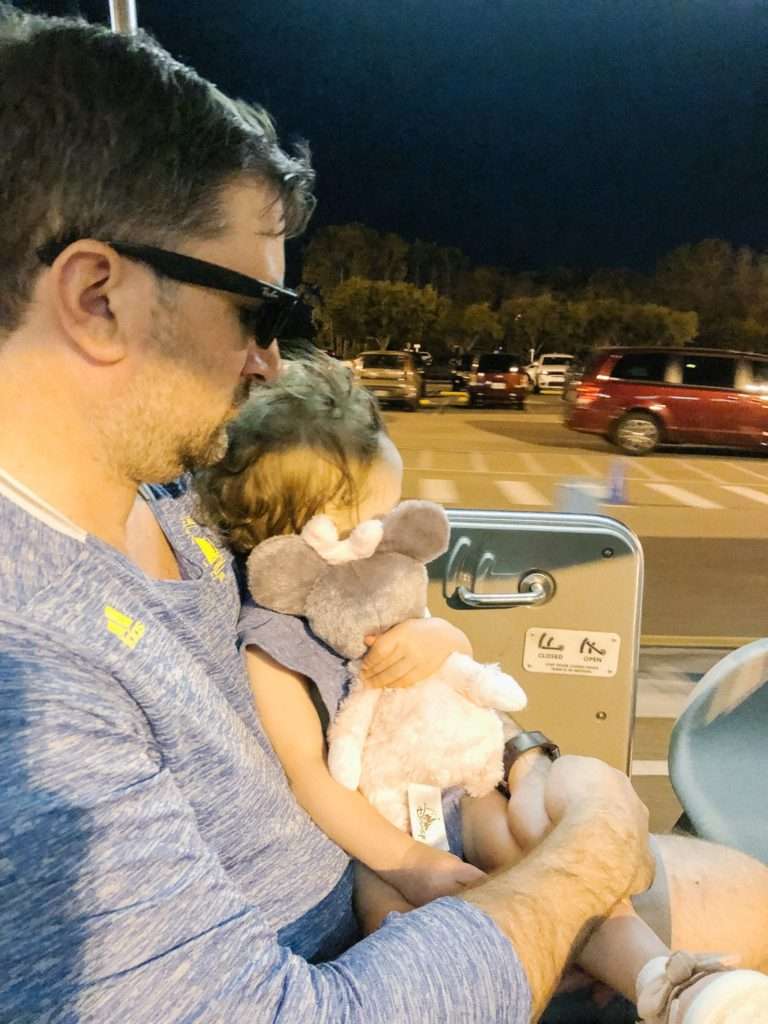 Leaving the park with our new Minnie!
Related post: Our Night at Disney After Hours
Expect the unexpected
I've been to Disney World as an adult and a teen and even a kid, but I had zero idea of what it would be like going with a toddler. We decided that we would do one Magic Kingdom day (well, half day) and then we had the option of going back or going to other parks depending on how it went. Any mom to an 18 month old will probably agree that you just have to go with the flow, so that's what we decided to do!
Of course, as soon as we got to the park, a parade was beginning, there were thousands of people lined up for the parade through Main Street USA, and E got completely overwhelmed. It was also in the 90s and really sunny. We found a shady spot, had a snack, and things were a little better. Once I brought her into the air conditioned bathroom to change her outfit, she was acting a lot more like herself.
Pack more than you think you need
I packed our diaper backpack with everything we might need. We brought an extra outfit for E, including socks, and an extra top for me. I also brought snacks, water bottles, and a Take and Toss cup and straw. (I wasn't sure what the park would have for kids cups.) Those cups are seriously the best. We ended up having to toss one because we accidentally left a cup of milk in the car (gross) overnight, but that's what those cups are made for!
I planned to keep the diaper backpack in the bottom of the stroller and take my fanny pack (SO GLAD they're back) on all of the rides.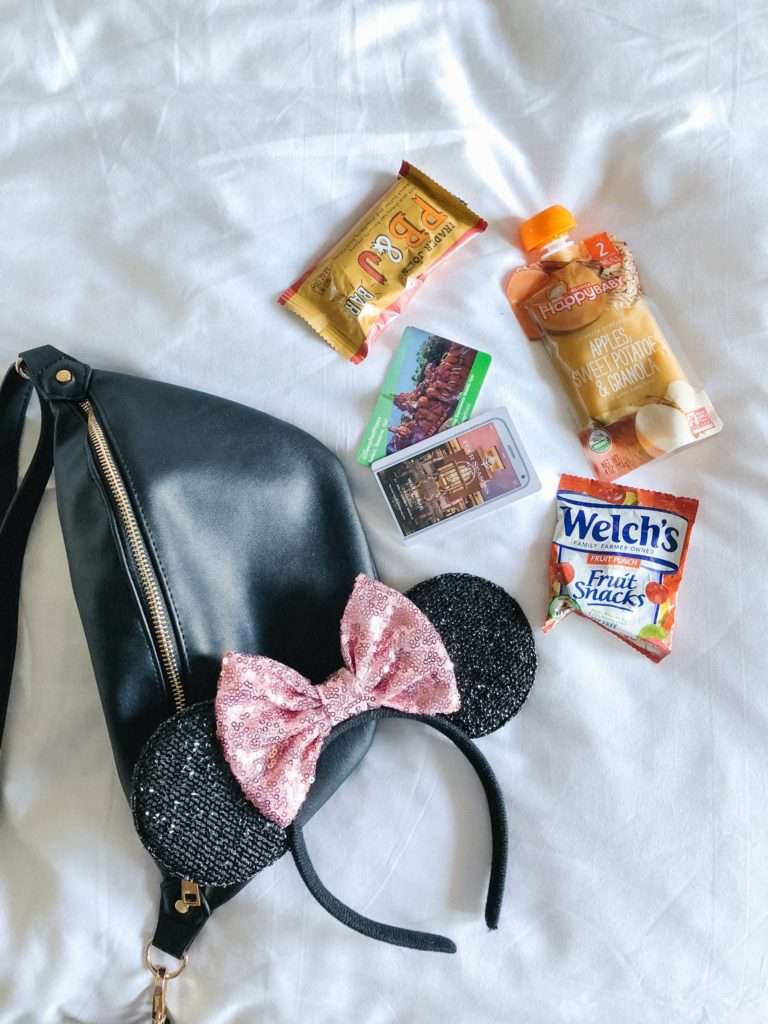 fanny pack | mouse ears (also in blue!)
Bring your own food or have solid plans
One area where I went wrong and didn't plan well was food. I did bring a bunch of snacks, which E ate almost all of. I thought we would just wander in and find food for lunch (we usually eat lunch around 2/2:30pm every day). That was a mistake.
We also had planned to do Magic Kingdom the previous day, but changed our plans that morning, so all of our fast passes and dining reservations were gone. I couldn't get a reservation anywhere, and each little food kiosk that we went to had only one type of item (e.g. hot dogs and corn dogs only). That was really hard. In the future I would either eat before we got there or I'd make sure we had dining reservations in the park (aka we should have gone Saturday instead of Sunday for that).
What we ended up doing was using the Disney World app to figure out where we could get the food we wanted to eat, preorder, and then just walk up and pick it up. Thank goodness for today's technology! This is also how I figured out exactly where to find Dole Whip, since I had never tried it! I ordered that using the app too, picked it up, and my goodness it was good. Definitely get the upside down cake with it! (If you're curious, you can find Dole Whip at the stand right next to the Aladdin ride.)
Related post: Flying with A Toddler: Tips, Tricks, + the Mistake We Made
Don't plan to go on too many rides
I've heard some parents say that they want to "maximize" their time at Disney. That's great, but you really can't do that with a toddler. We ended up going on just a few rides. We met Ariel in her grotto with a fast pass (E LOVED this). Then we did the Journey Under the Sea ride because the sign said it was only a 10 minute wait. It was much more like a 30 minute wait, but the animatronic Scuttle while we were waiting was a highlight for E! We also went on the Dumbo ride with a fast pass. I noticed that E seemed a little unsure of going up so high, but she seemed to enjoy it. Winnie the Pooh was another one where she seemed a little unsure. She loved the waiting part, though, with all of the games!
I was excited to just experience Disney World and see it through E's eyes. One of her favorite parts of the day was sitting on the grass between Main Street and the castle, having a snack and pushing her stroller around (one of her favorite things to do).
We didn't do any "adult" rides, but we had done Disney After Hours the night prior, so we were okay with that.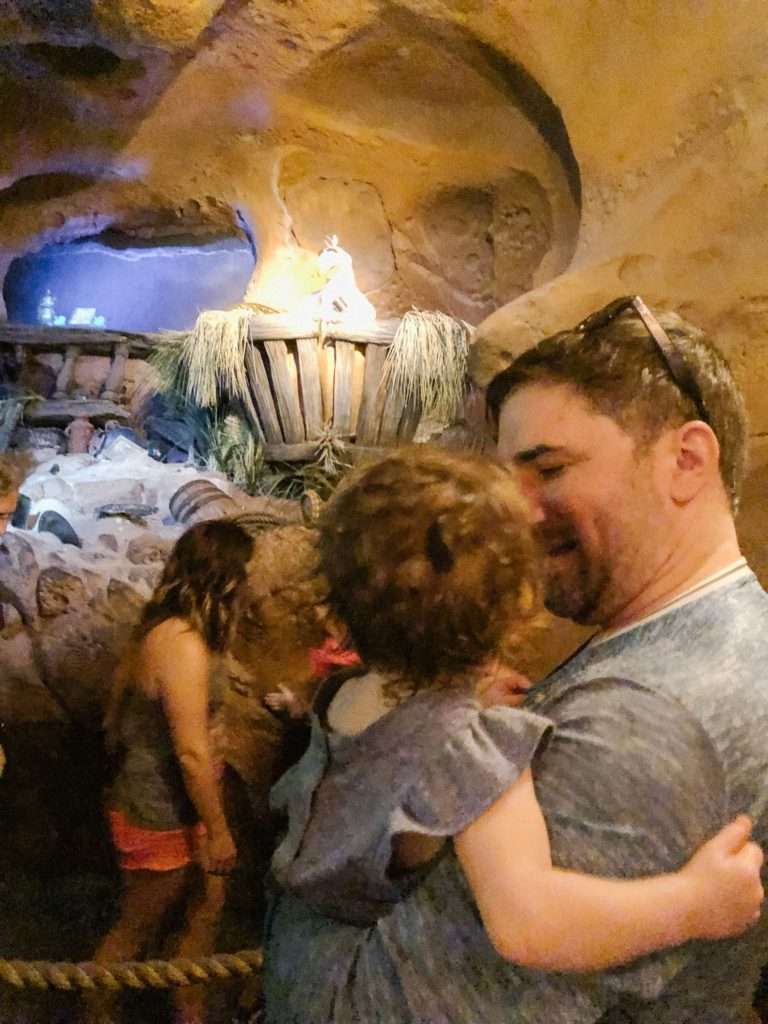 Animatronic Scuttle = a win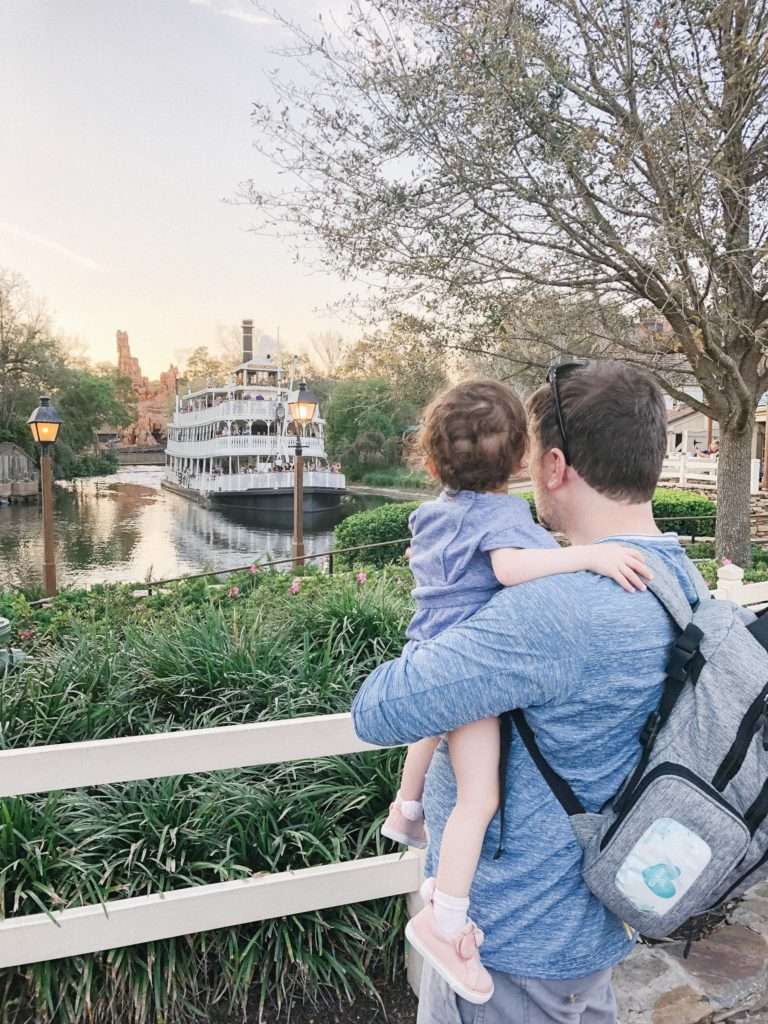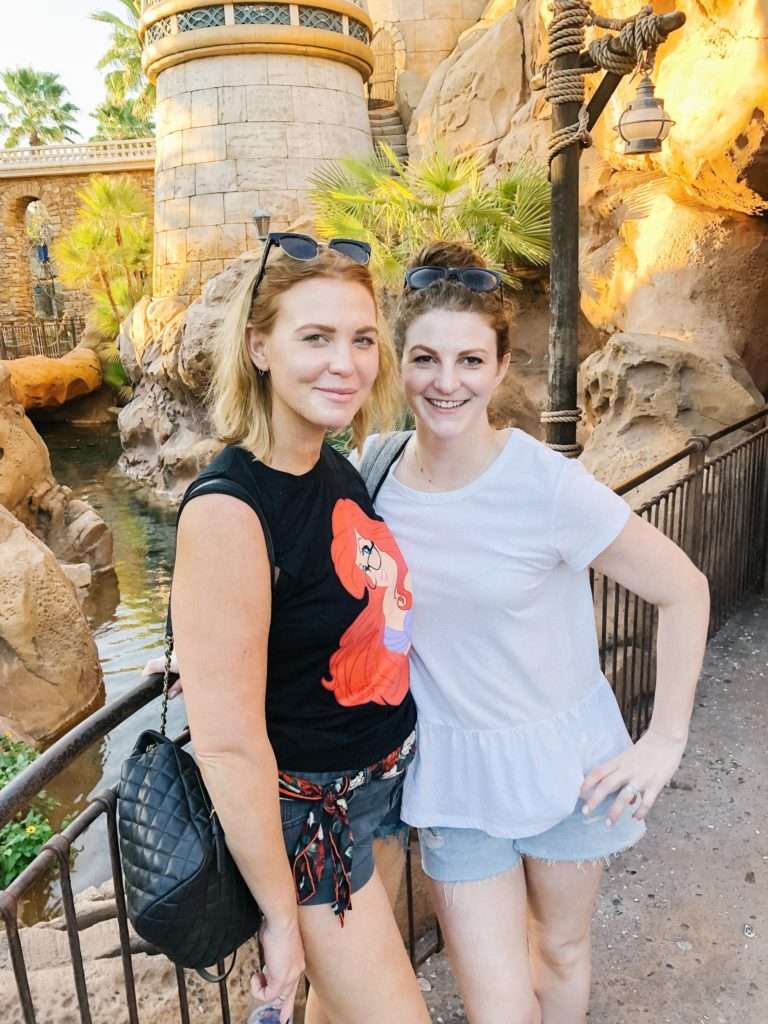 My sister and mom came along for this trip, and we were so glad to have them with us!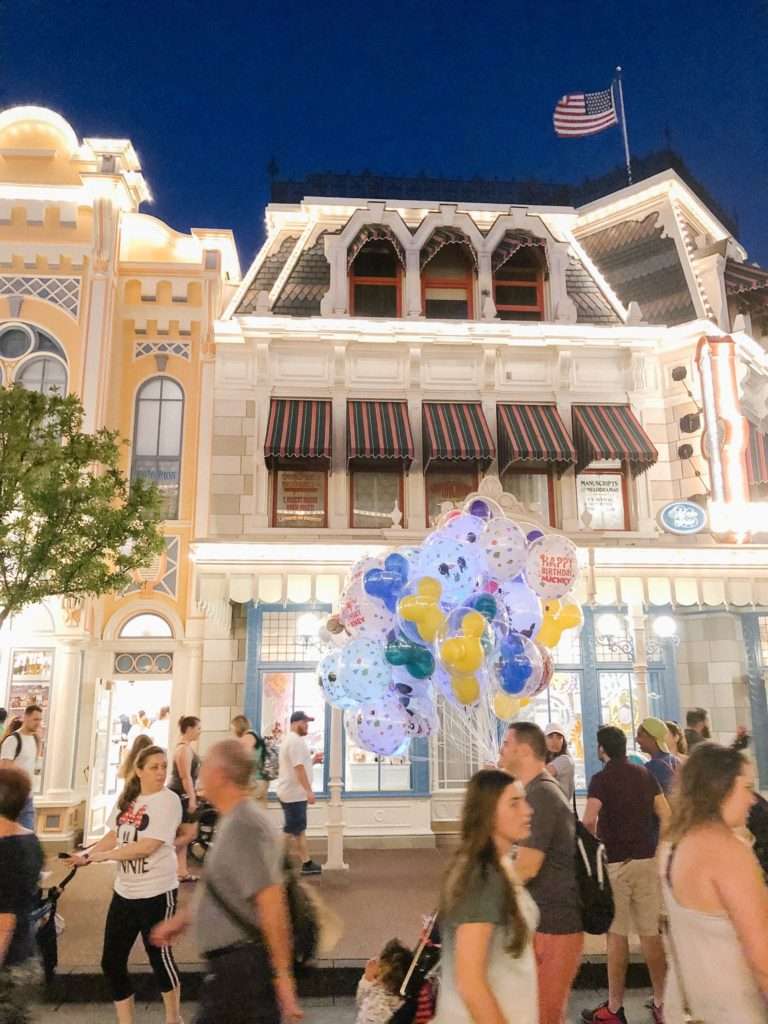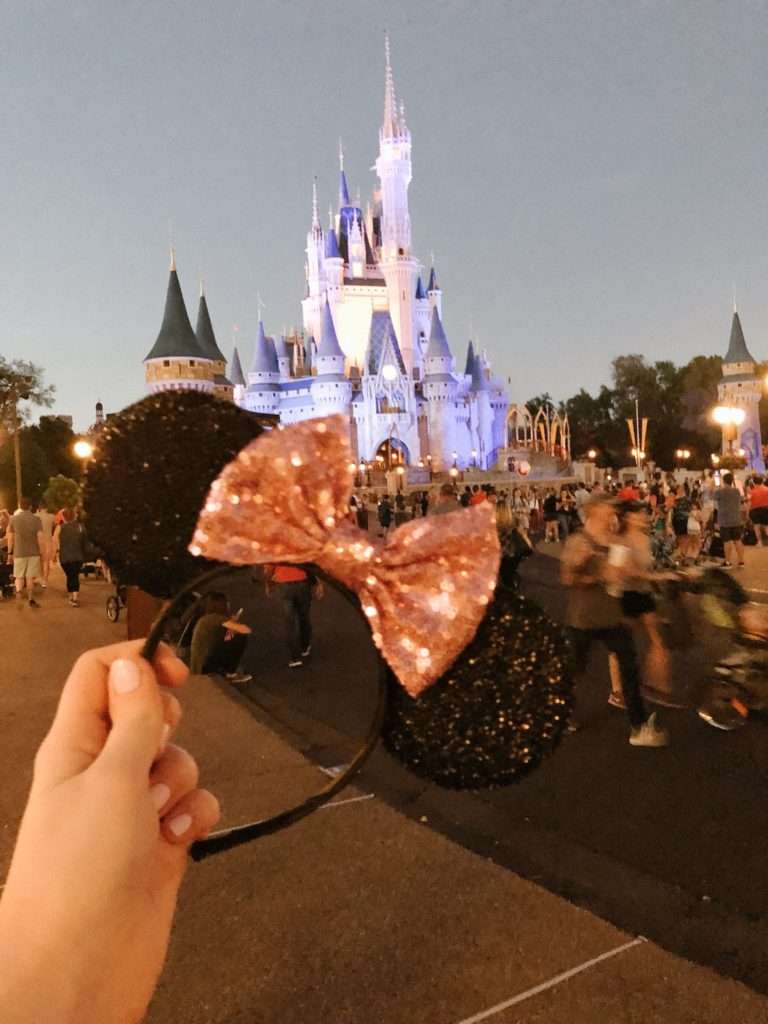 Did I miss anything? Let me know what questions you have and I'll try to answer them. Enjoy your trip!