I didn't even know that Disney After Hours was a thing until we were already in Orlando. My husband found it while doing some online searching. That night's After Hours (it switches parks based on the day) was for Hollywood Studios. I knew that my husband and sister would want to go on all of the rides, and I wanted to check out the new Toy Story Land, so we decided to go for it!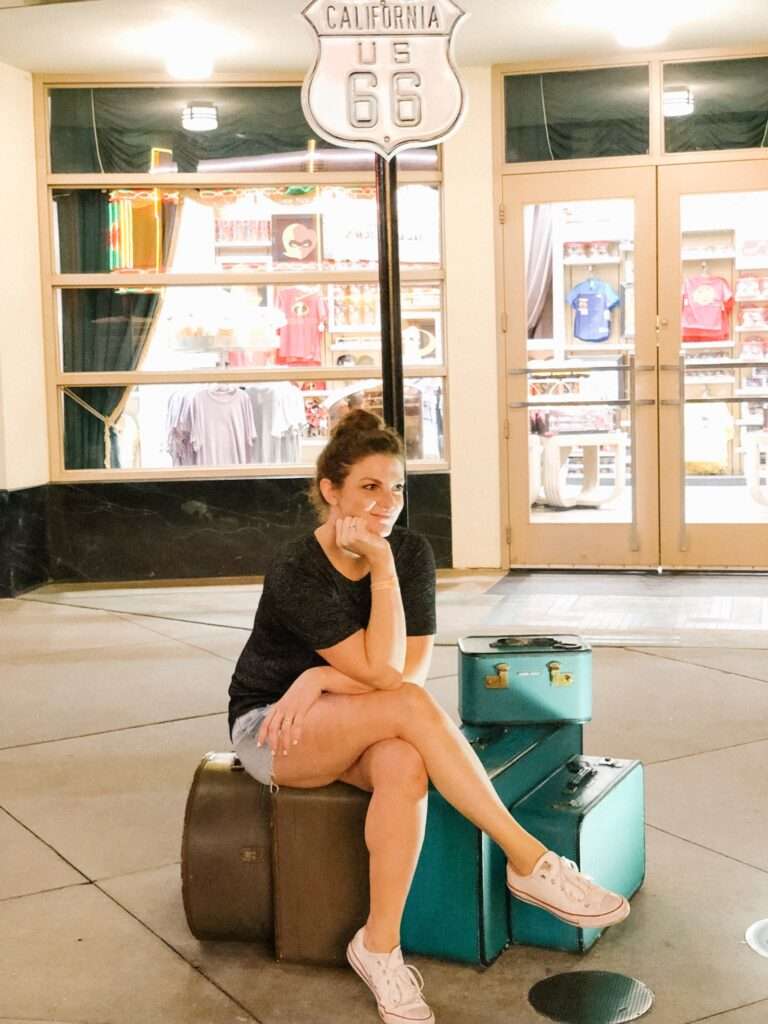 What is Disney After Hours?
The parks are open extra time just for a limited number of people who have an After Hours ticket for that park. Tickets are essentially the same price as a full day at the parks, but there's something really cool about the After Hours time…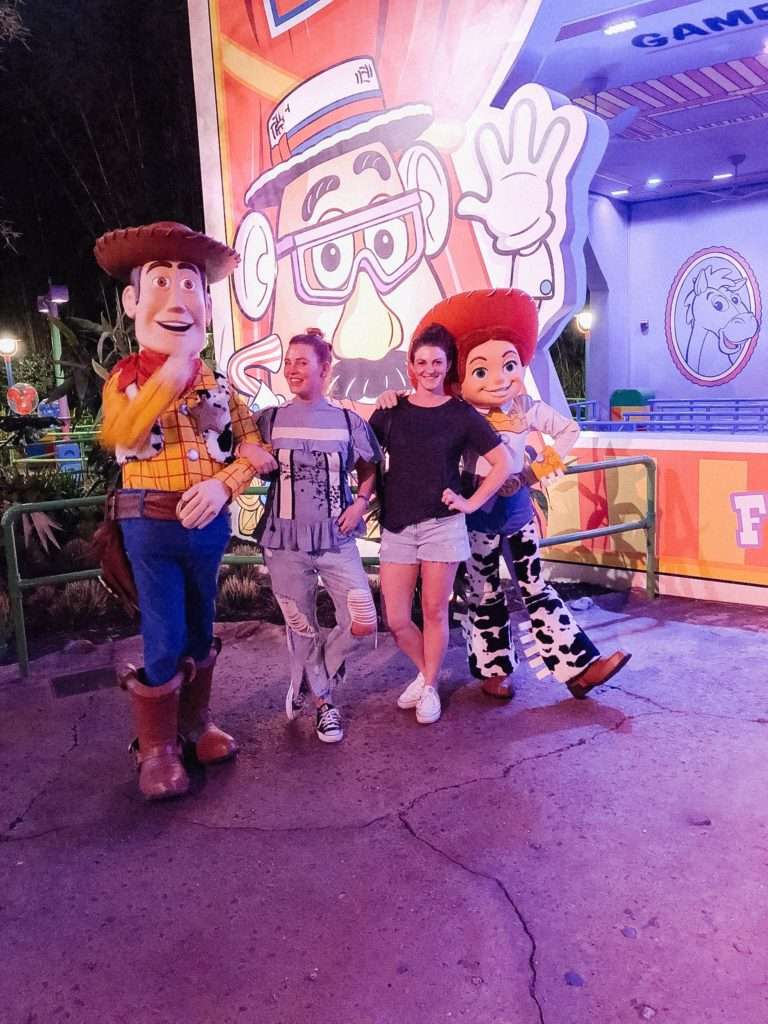 What I liked about Disney After Hours
There are very few lines. We hopped on rides so fast that we were able to do 6 in a 3 hour period. (For comparison, during a 6 hour day at Magic Kingdom we went on 4 rides.) We did have to wait a little bit for Tower of Terror, but that was the first one we went on right around 8pm. I'm guessing that there was still a residual line from people who had been there all day.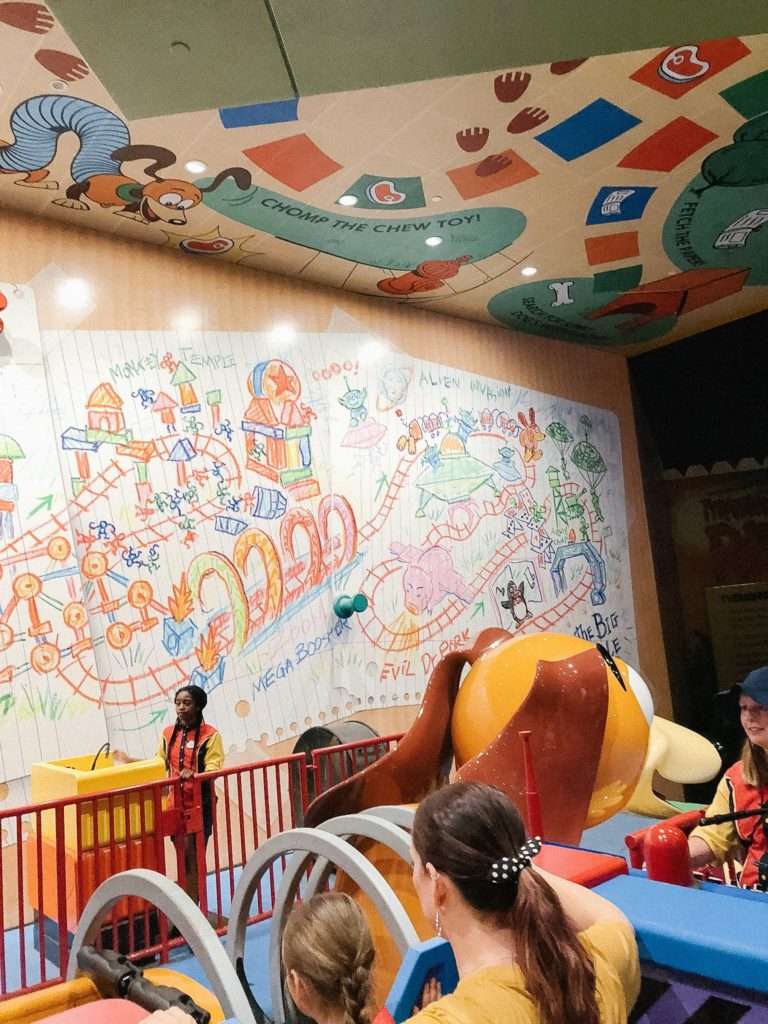 Slinky Dog Dash: One of the hot new rides at Toy Story Land! I'm not big on roller coasters, but I liked this one.
Water, sodas, popcorn, and ice cream are included. In a world where everything is an extra $5, $10, etc., it's refreshing to hop into a line and walk away with $20 of snacks for free (well, included in your ticket price). I took full advantage and enjoyed a Mickey ice cream bar AND a Mickey ice cream sandwich.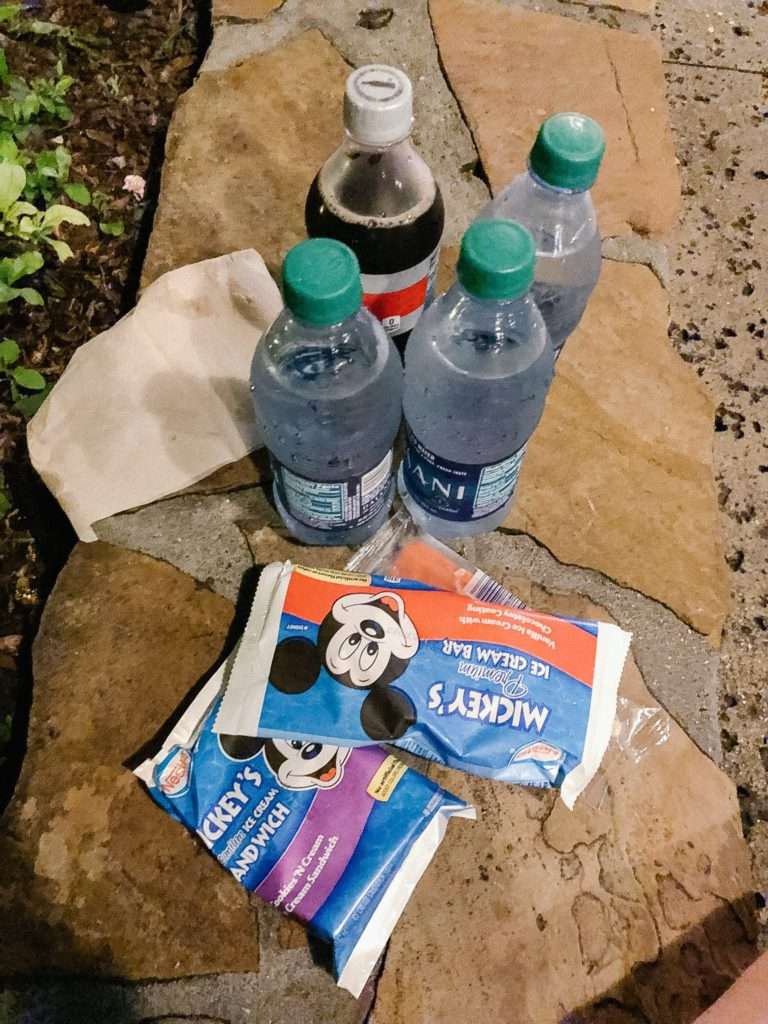 It's a good excuse for a parents' night out. We had both my mom and my sister with us on this trip, and my mom offered to stay behind with E while we went out. E goes to sleep around 7pm, and there's no way we were going to bring her with us to Hollywood Studios, so we had an adults' night out while my mom had a relaxing night at the hotel while E slept.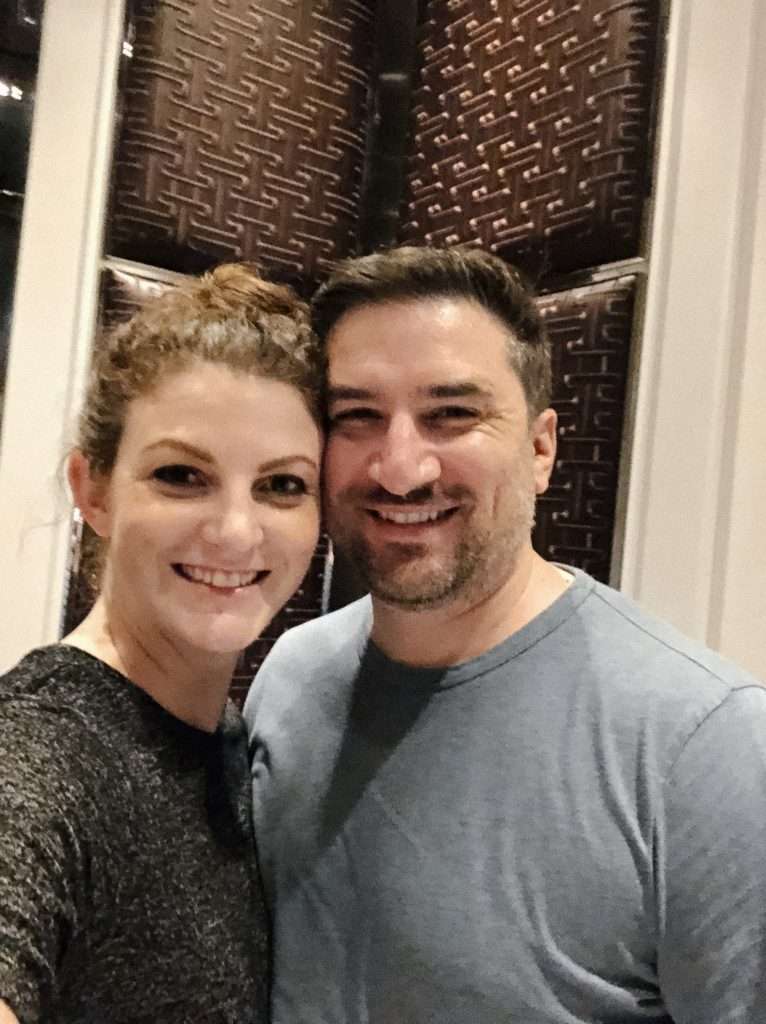 The temperature was comfortable. Florida isn't known to be a cool state, so a day at the park can mean 80+ degree temperatures, trying to stay out of the sun, trying to drink enough water… At night the temperatures dip down and it's much more comfortable. It's a bonus that you don't have to carry around sunscreen since the sun has gone down.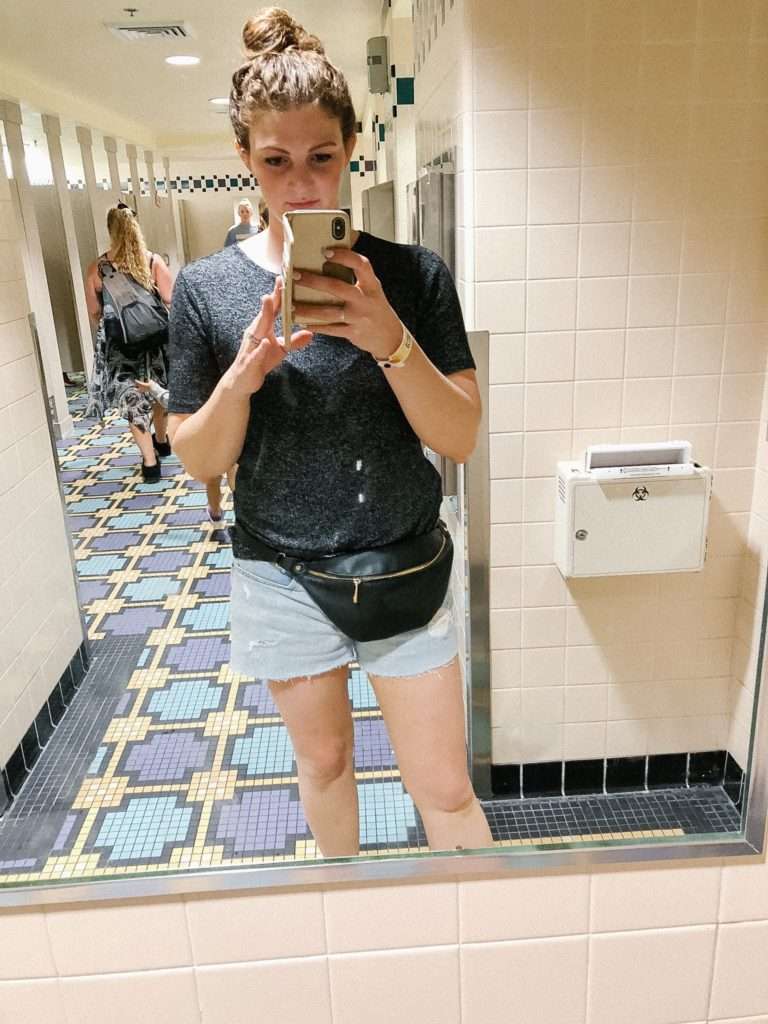 Fanny pack for the win! I didn't have to carry much since it was night time and would be a short visit to Hollywood Studios
Related post: Eat, Stay, + Play: Four Seasons Orlando Hotel Review
What you should know before you go
Not all rides are open. There are "select" rides and attractions open, which look like they include all of the more popular rides and attractions.
It's not just for adults. We saw plenty of kids there when we went. I was actually surprised at how many little kids were passed out asleep in their strollers! It seemed like some families had been there most of the day and then also purchased the After Hours tickets to stay longer.
Parking isn't free. Our hotel told us that we shouldn't have to pay, but then when we drove in around 7:45pm, we were charged. Maybe it varies by park or time of year.
In short…
Would I recommend it? Yes! We had such a great time. It's the perfect way to get into the parks with little to no line for rides, especially if you go at a really hot time of the year.
Make sure you check out all of my other Disney World-related posts!