I'm so happy that one piece swimsuits are on trend. There's something about a cute one piece that makes me feel so much better on the beach or at the pool when I know I'll be spending my time chasing a toddler instead of lounging and reading a good book. (Ah… how life changes!)
Today I'm rounding up my favorite one piece swimsuits and sharing why I always check aerie for great swimsuits that won't break the bank.
Where I shop for one-piece swimsuits
I have a long torso, so that makes swimsuit shopping a little bit more hellish than it would be anyway (aside from the whole still-trying-to-lose-the-baby-weight thing). So many companies make swimsuits for the "average" body, which just doesn't work if you're tall, have a long torso, have a short torso, are busty, etc. I recently ordered 12 swimsuits on Amazon and found that only one looked decent. One out of 12!
I've shopped pretty much every brand there is, and the one I keep going back to for swimsuits is aerie, from American Eagle.
Swimsuits sell out fast and they don't typically restock, so don't wait if you see something that you like. In January I ordered four swimsuits and they're all now off of the site because they sold out! From this brand I buy my normal size – Medium – and everything fits like a dream. (I also love Target's swimsuits for getting something trendy and not spending a fortune.)
Here are some swimsuits I'd try that are almost all under $50: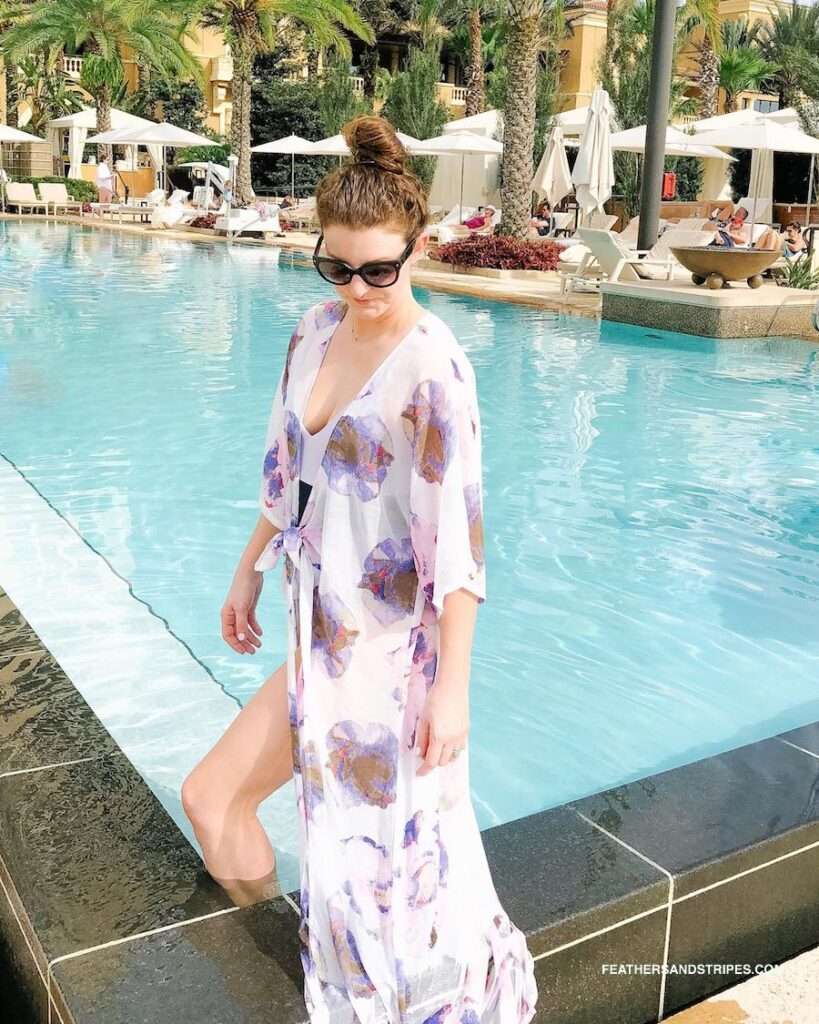 sunglasses (very similar pair for just $69) | similar swimsuit (mine is unavailable, but the two-piece version is currently on sale) | similar-style wrap caftan
Do you have a go-to swimwear brand? What is it?