One of the questions I get the most is how to dress your baby in the winter. Today I'm sharing my 10 winter items that you must have for your baby if you live in a place where it gets cold. We live just outside of Boston, so winters can be in the single digit temperatures some days!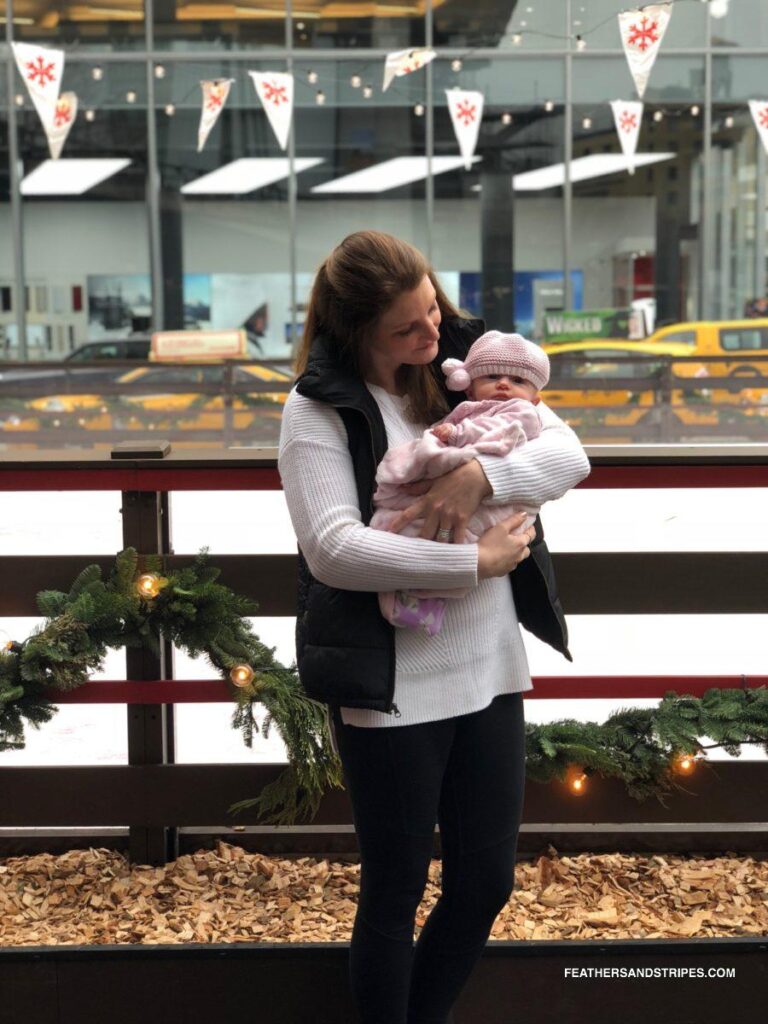 10 Must-Haves for Baby Winter Clothes
1. A blanket. We have two blankets that we used constantly last winter. This small pink blanket is soft and great as an extra layer in the car seat bucket (always over the safety straps, not under). This (monogrammable!) lined blanket is great to cover the stroller or car seat against the cold and wind.

2. Car seat cover. When the weather gets chilly, you need an extra layer over the car seat. I say over because it's not safe to add anything into the car seat between your baby and the straps. I loved this car seat cover that zipped up to keep baby's body heat in. The flap was super helpful to put up when the wind got extreme and I didn't want Baby E to be subjected to the elements.
3. Hat and mittens. When you have a young baby, it's easy to keep a hat and mittens on, so you can get something cute (fashion over form, as they say) like this hat or these mittens. Once your baby is a bit older and can pull the items off, you need something that will stay on – like this infant hat with a fastener and these mittens that have a fasten strap on them. You may also want to get some mitten clips so you don't lose a mitten!
Related post: Amazon Baby Shopping Haul
4. Cozy sweaters. Practically every day Baby E was in an infant sweater from one of our favorite brands.
5. Hooded sweatshirts or a fleece jacket. You'll also want to have something with a hood on it for added warmth, like these hooded sweatshirts. If E wasn't in a sweater, she was definitely wearing one of these.
6. One-piece bunting. For the coldest days, you'll need a one-piece bunting. They are really cute – and warm!
7. Booties. You know how cold your toes can get if you're not wearing the right shoes? Make sure your baby's toes are nice and toasty. These booties are easy to slip on and off and are budget-friendly, too! (Buy them in a size up.) Or you could go for this popular boot style instead. And add in wool socks, too.

Related post: Best Gifts for New Moms
8. Extra layers. I always grab an extra layer or two when we're heading out and I know we'll be spending time outside, just in case. It could be as simple as a thermal long-sleeve shirt or more involved like a "bear suit" as we call them. I just always like to be prepared in case the weather turns colder than I thought it would be! And I always have an extra fleece blanket in the car!
9. Fleece jammies. Nearly every day in the wintertime we put E in infant fleece pajamas. With the attached feet they're extra warm, and they're just really easy for a small infant, too! (We always layered an undershirt underneath.)
10. Long-sleeve undershirts. Every site that you read about car seat safety will tell you that you need to do layers, as opposed to something like a puffer coat. When E was only 3 months old during her first New England winter, I put a long-sleeve undershirt under her fleece pajamas, and then I would layer on a hoodie or fleece coat if she was in the car seat, or I'd add a full bunting if we were out and about.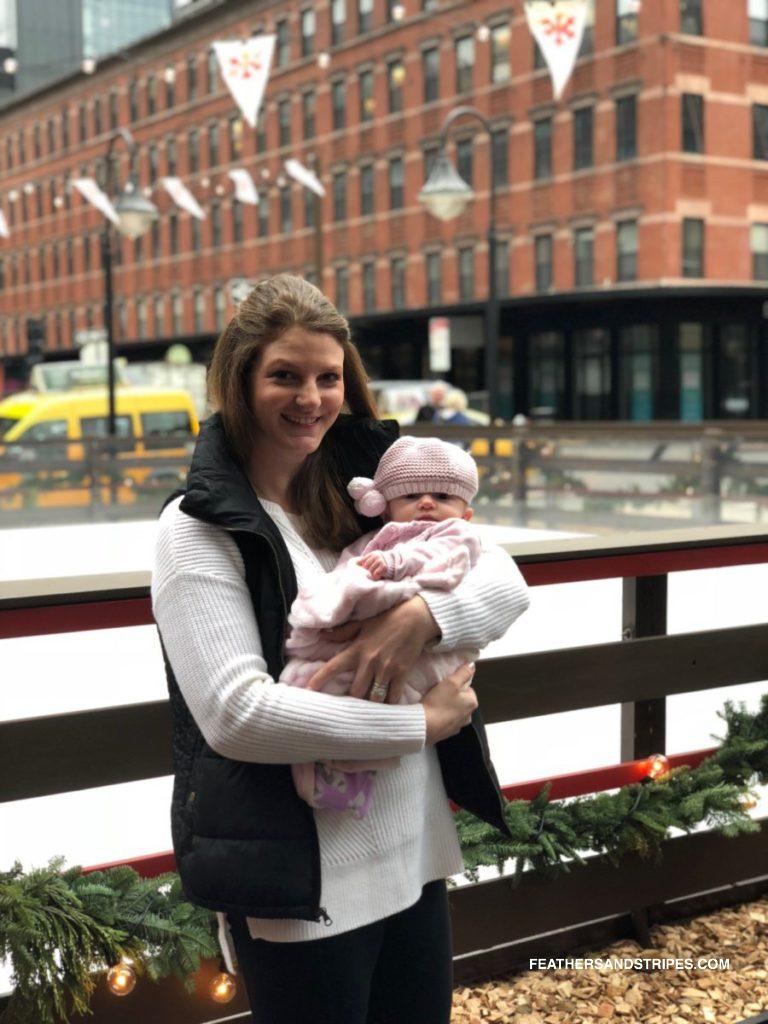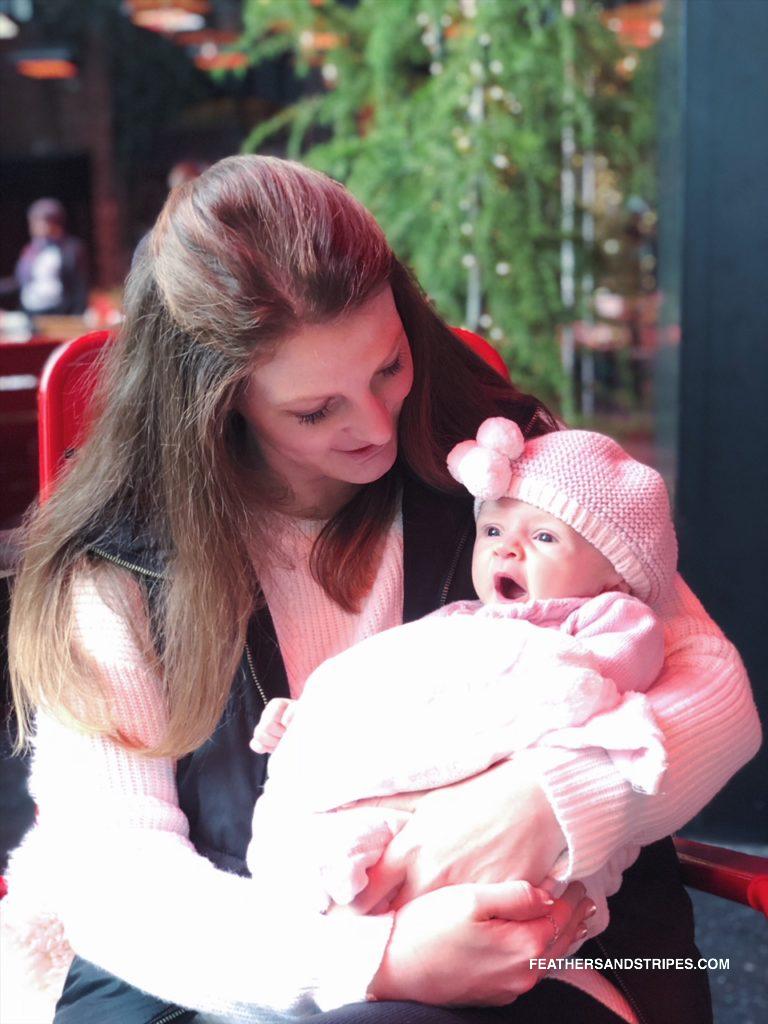 You might also be interested in Best Clothing Brands for Tall Babies