Chances are, you know someone who is either expecting or a new mom, so today's gift guide is all about them!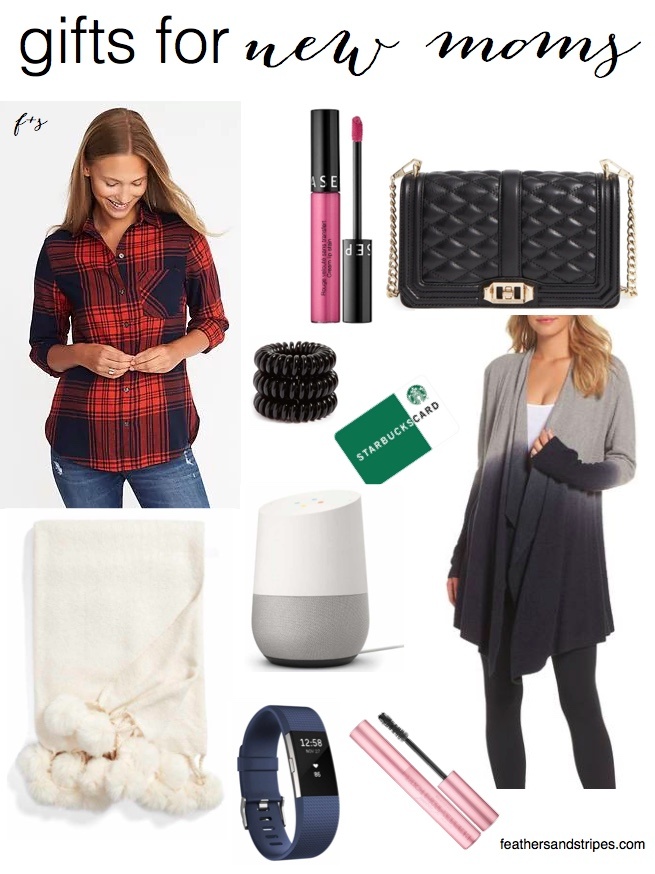 All through November and the beginning December, I'll be sharing gift guides! I love putting these together, and from a poll I did back in August on InstaStories, it seems like you love them, too! To get to them, you can click here or go to the top navigation and click on Shop > Gift Guides (this has all of the gift guides I've put together, so make sure you're looking at 2017 posts for this year's guides!).
Shop this post:
Best Gifts for New Moms
Online Shopping
A pair of the comfiest leggings and the robe/sweater that everyone wants once they feel it
A chic cross-body bag (because the diaper bag has become her everyday bag)
A cozy throw for TV binging
Google Home, which will allow her to do things hands-free (like turn on a soothing playlist or add something to her shopping list)
A forgiving shirt (because she's probably still dealing with the baby weight)
A fitness tracker to track all those steps she's taking in the middle of the night 😉
Beauty goodies to make her feel pretty: A hair tie that won't crease her hair when she has to do mom things, this 5-minute face mask in a bottle, a pretty lip stain, a really great mascara
If you're looking for top gifts for expecting moms, check out Emily's post!
Local Shopping
A homecooked meal
An offer to watch the baby so she can take a shower/mindlessly scroll through Instagram/online shop/read a book
A gift card for a spa service or manicure/pedicure
Take a day off from work (clear the day ahead of time with the new mom) and spend the day with her and her baby. It can get lonely being on maternity leave during the week!
You can find more gifts for new moms over at Kayla's blog!