I'm so excited to share some photos of our master bedroom today. I had been on the hunt for the perfect upholstered headboard for too long when I finally reached out to Laurel & Wolf, a personalized online interior decor service, to help me. (I shared a little about this project a while ago.)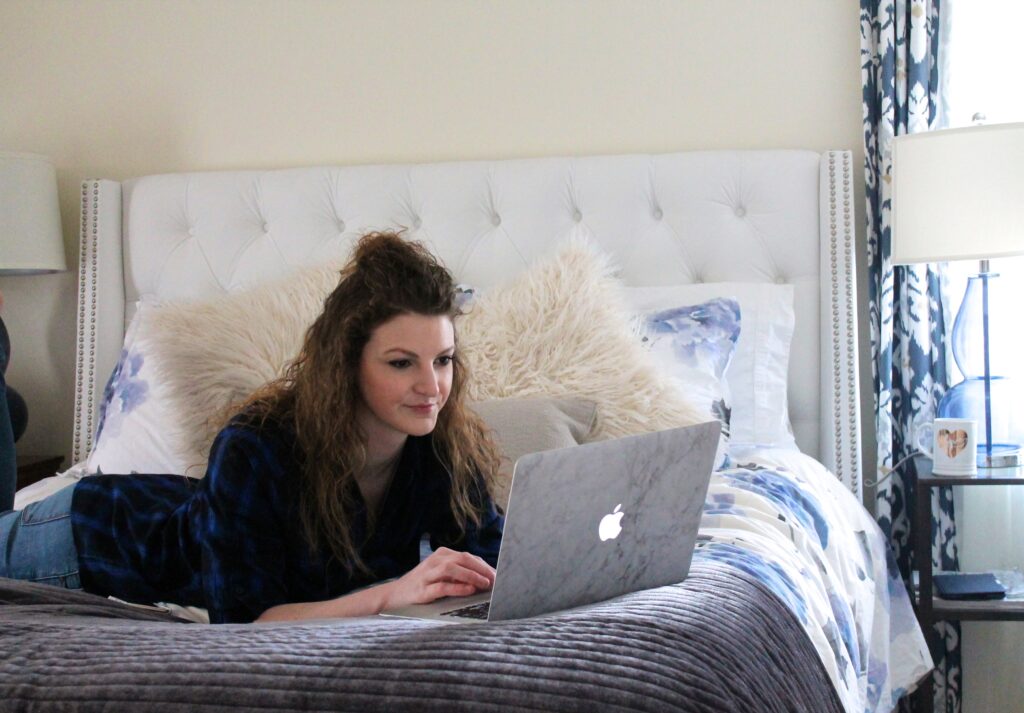 I asked the designer to help me define a style for our master bedroom that wasn't too feminine but wasn't too masculine, either… Something that fit both of us together as a couple. I also made it incredibly difficult super easy because we already have furniture we wanted to keep, including one of our nightstands and a dresser. We ended up moving one of the love seats upstairs, too, to fill a space on one side of the bedroom. A throw blanket and some pillows brought color to the leather love seat and made it fit in with the rest of the room.
I love neutrals, so I wanted to stay neutral with the bigger pieces and still have the flexibility to change out smaller items with the seasons. We changed the wall color when we moved in, because the previous owners had a pink bedroom (no thanks). Once we put this color up, I wasn't sure I actually liked it, but T said it was going to stay for now, so here we are! (I think it's called Cupcake). I also wanted to keep our bedding, which I really like (for now, anyway). One thing I definitely needed help on was lighting. Initially, we discussed using wall sconces instead of table lamps, but I didn't want to have to hire an electrician. Plus, once I saw these lamps, it was game over. I love these blue lamps.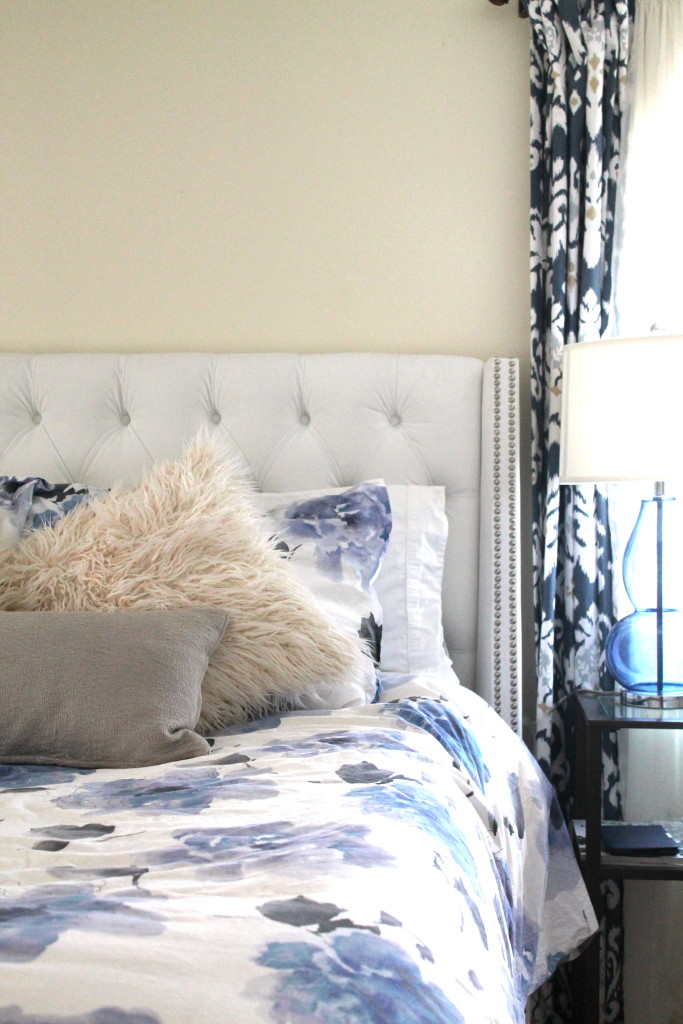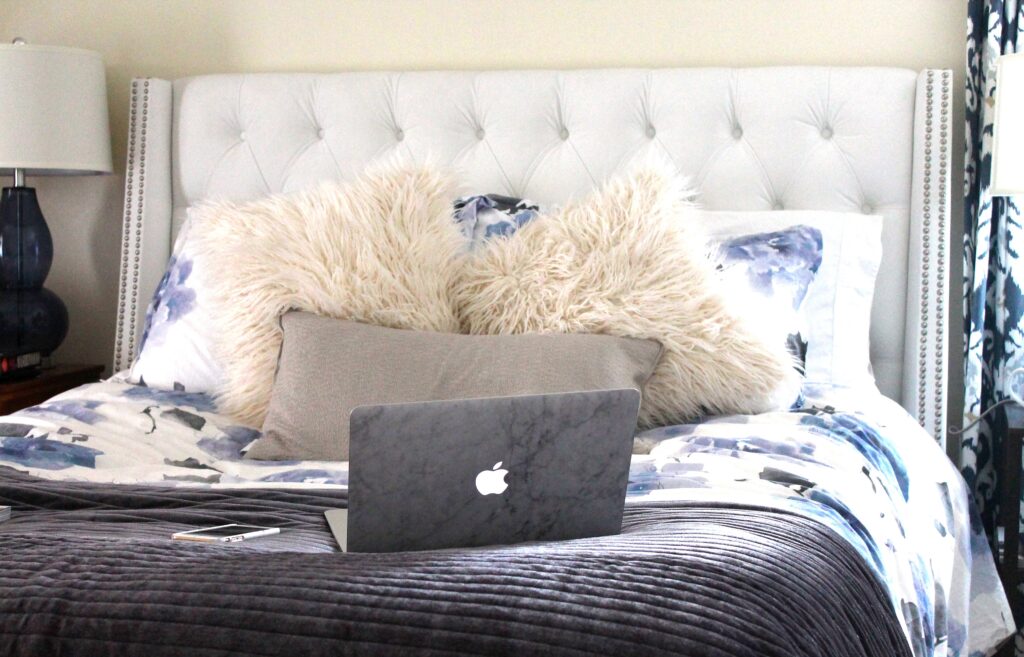 headboard (there's also a version without nailhead) / similar pillows / lamps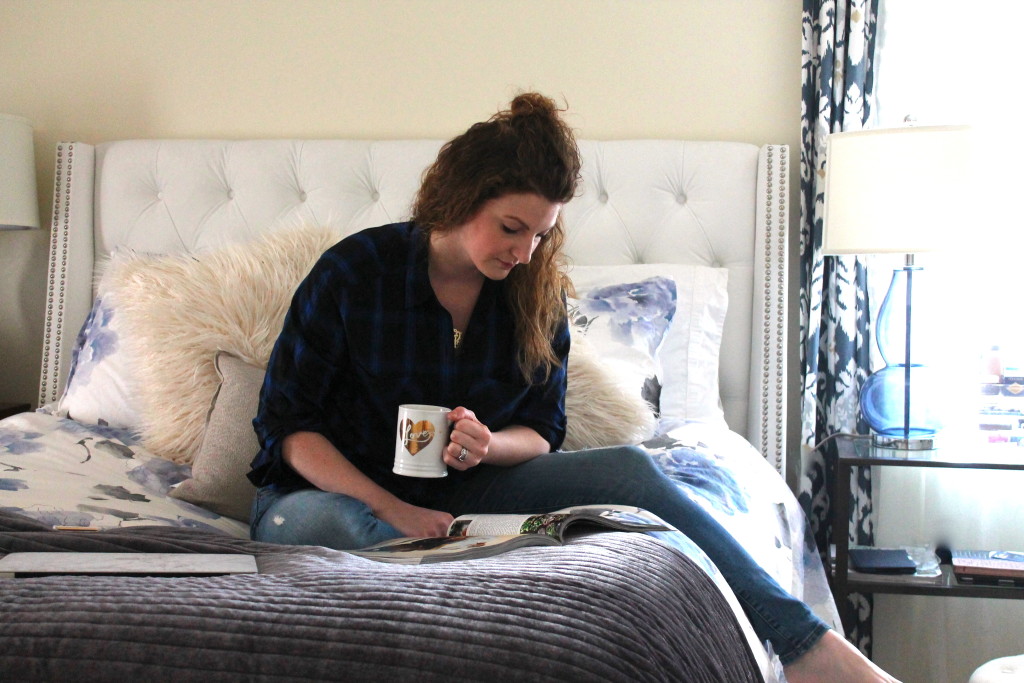 I bought this table instead of another nightstand, and it serves as a bedside table/getting ready area. It's where I can sit and put on my makeup with the natural light of the window coming in. (I had initially been looking at both of these but am so glad that I chose the one I did! It works well in the space.)
I'm so glad to have our bedroom done (for now!) and can't wait to move on to the dining room. I think I'm becoming a serial redecorator!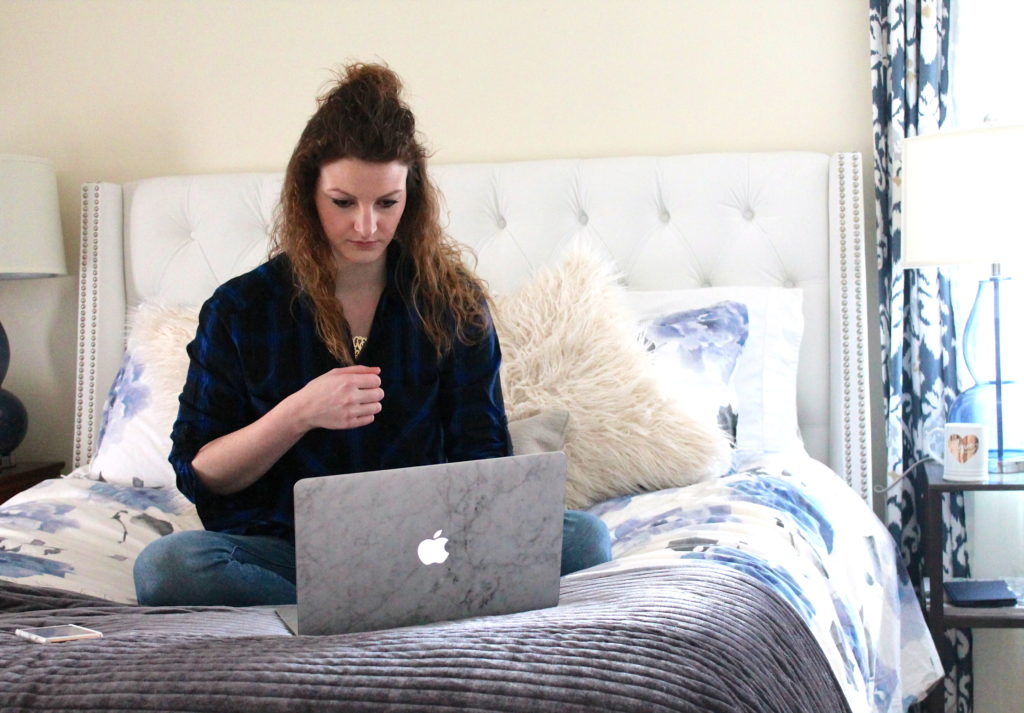 Shop the look: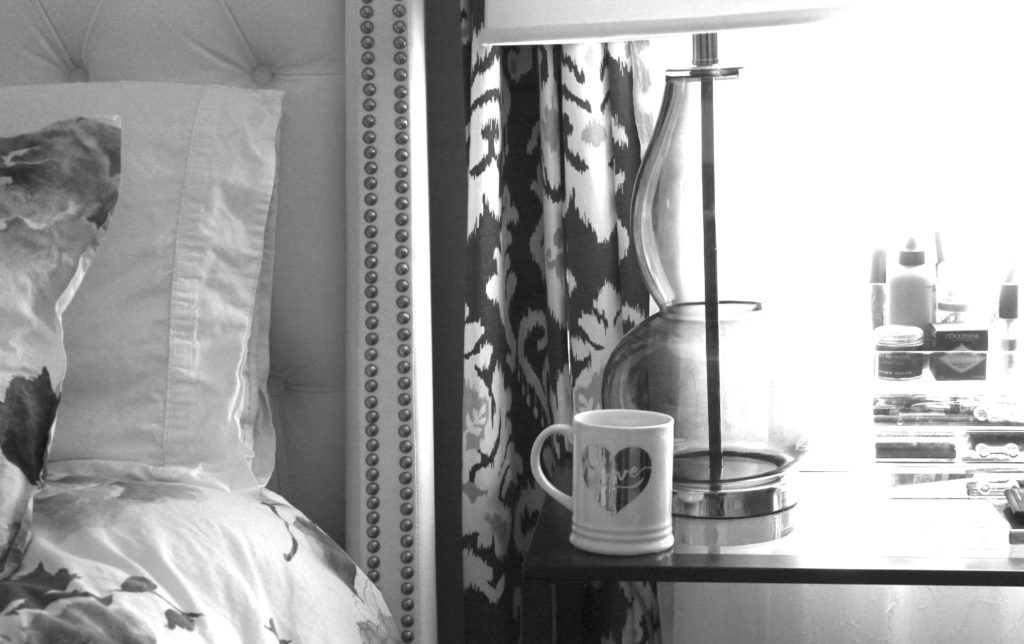 Thank you to Laurel & Wolf for gifting me with a free design consultation!