Last week I shared with you what I do for work these days (go back and read if you haven't yet!). Today I thought I would share with you our everyday morning routine! Every day after 10am is vastly different because of my job, but our early mornings are typically very similar day-to-day.
Eleanor is sleeping 12 hours at night, so I pretty much know what time she will wake up based on what time she went to bed. (Of course, if she is sick or teething this changes!) Most mornings she is up around 7am, and she is my alarm clock.
I know a lot of moms who get up hours before their little ones to get stuff done, but I can't get up much before 7am so that's just not me. I used to be a morning person and get up at 5:30am every day for high school, but that has changed a lot over the years. I'm working on being more productive in the early mornings, but it's a process!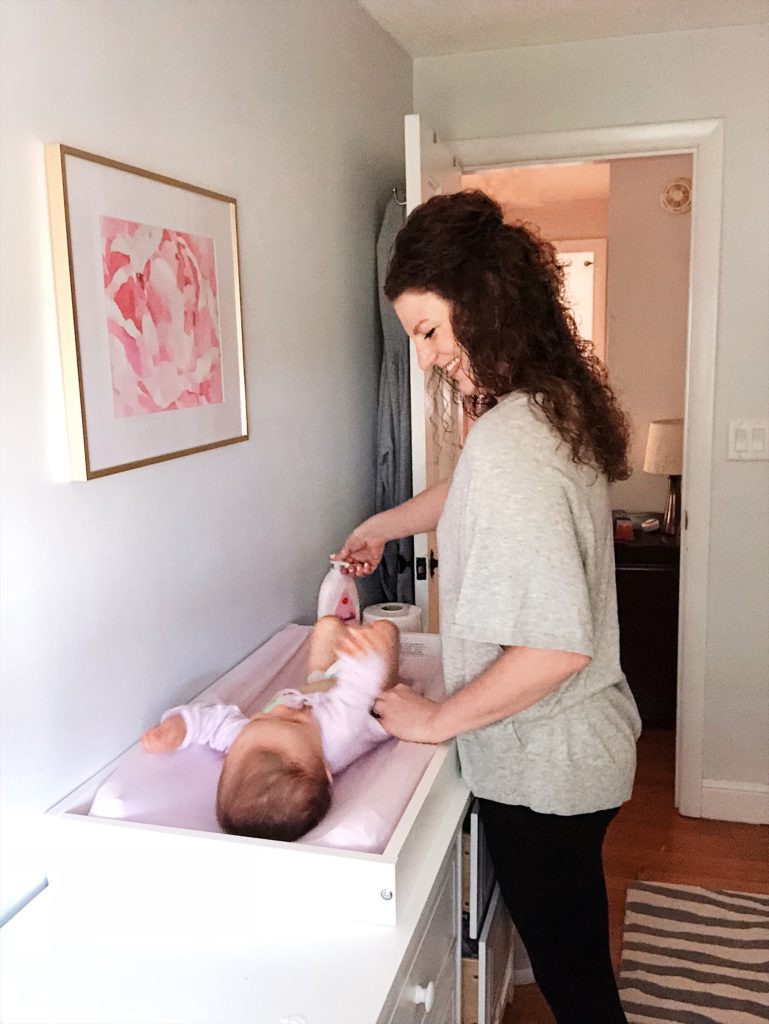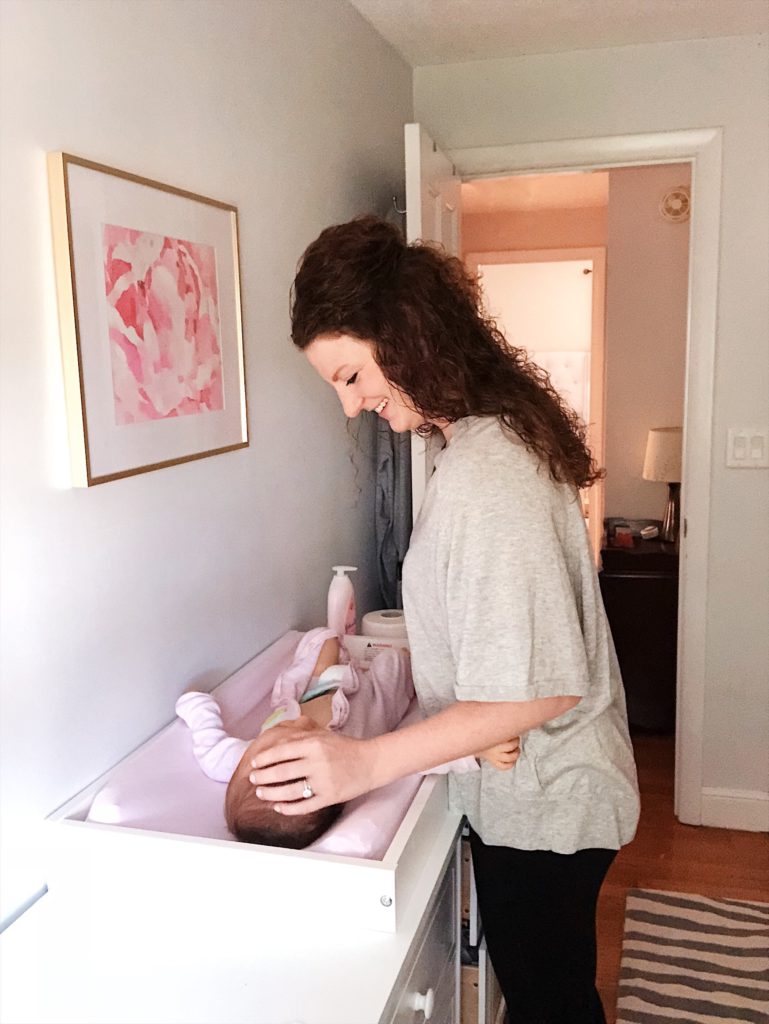 Our Everyday Morning Routine:
Once Eleanor is awake, we do a diaper change and then I bring her in our room while I might do some laundry cleanup, watch the news, or jump in the shower to get ready for the day. Some mornings I'll go downstairs and start breakfast with her (and then I get ready afterwards), and some mornings that's Dada's job (and I get ready for the day while they're doing breakfast).
After breakfast we'll head back upstairs to E's nursery for her to get into her day outfit. Then I will brush E's hair before she takes the brush from me and "brushes" my hair. We'll either read a book and play in her room while I re-organize things, or I will finish getting ready and we will head out for errands. It's actually pretty impressive how messy her room can get. (She loves to pull her books off her shelves!)
When we go out to run errands, these are always household errands like groceries, Target, etc. Often I'll grab a coffee first and then we'll hit the stores. A lot of stores don't open until 10am (especially the mall stores), so we might save those for an afternoon when I'm free.
On my workdays, we'll get back home and I'll settle in to work in my home office while Eleanor hangs out with her grandmother or they head out for the day.
Sidenote: There's a serious lack of drive through options for moms in the towns outside of Boston! Sure, there's the usual Dunkin Donuts and Starbucks (which I hit up quite often), but a few mom friends and I have talked a lot about how we wished there were healthy drive throughs we could go to when it's raining or you just can't do one more stop. Someone needs to do something about this!
So there you have my everyday morning routine! It's very very different from when I was working in corporate, but so far, so good! I'm curious what time everyone gets up, especially if you have kids (or don't!): Are you a morning person? (I usually post between 8am and 10am, but should I be posting earlier for you guys??) Tell me in the comments!
Loving this post on our everyday morning routine? Take a look here for more on motherhood!