I've been to Four Seasons Boston for a few different events, and I'm always excited to go there. It's a beautiful hotel, and it's right on Boylston Street near all of the Newbury Street shopping. It's also not far from the Charles Street area, which (in my opinion) is one of the cutest parts of Boston. When T and I started dating, one of our first dates was in the Bristol Lounge for their chocolate/dessert buffet!
Four Seasons Boston Suites
I was recently invited to view the brand new Presidential Suite and Garden Suites that had been completed just that day. Overlooking the Public Garden, the suites are homey and comfortable. I love the details they designed that call out Boston without being overly "Boston." You won't find lobsters, baked beans, and tri-cornered hats here (that sounds weird, but some people do love a theme).
I briefly toured the new suites and snapped some photos of the details. If FS Boston wants to put me up for a little staycation in one of the suites, though, I'm happy to do a full review! 😉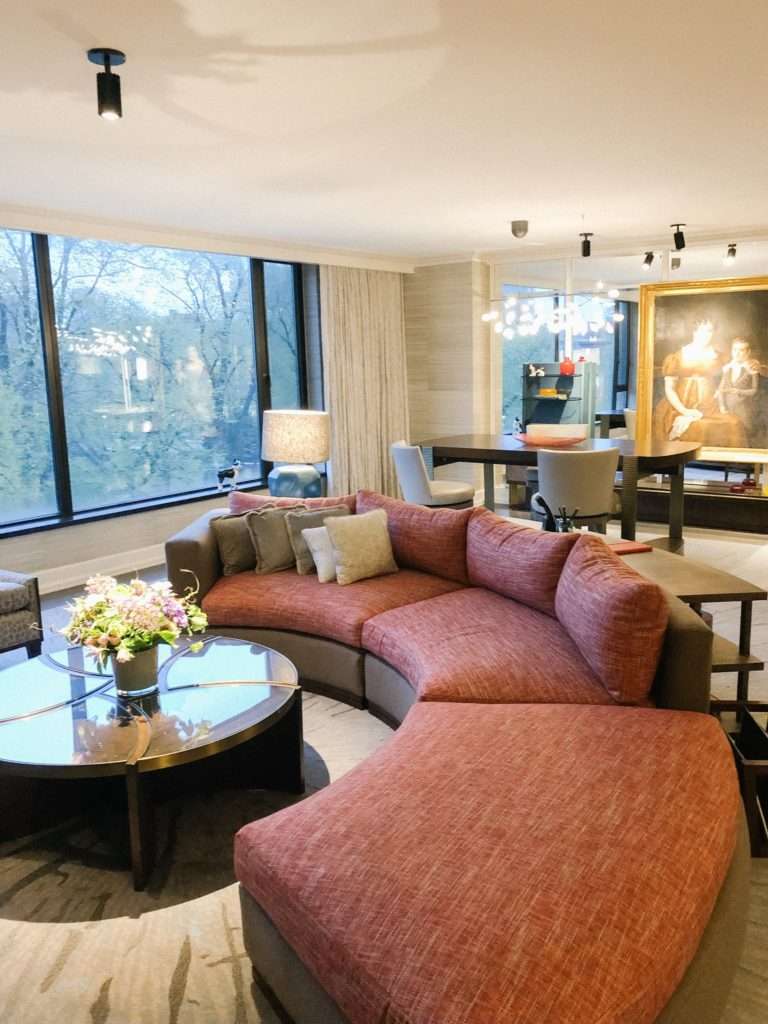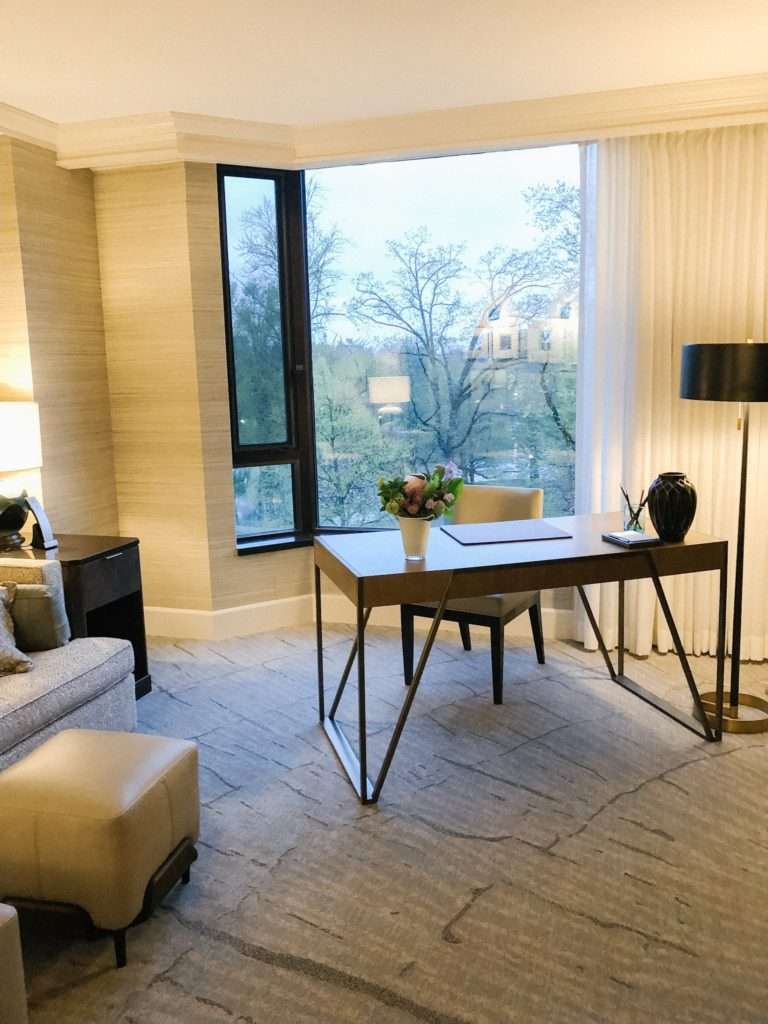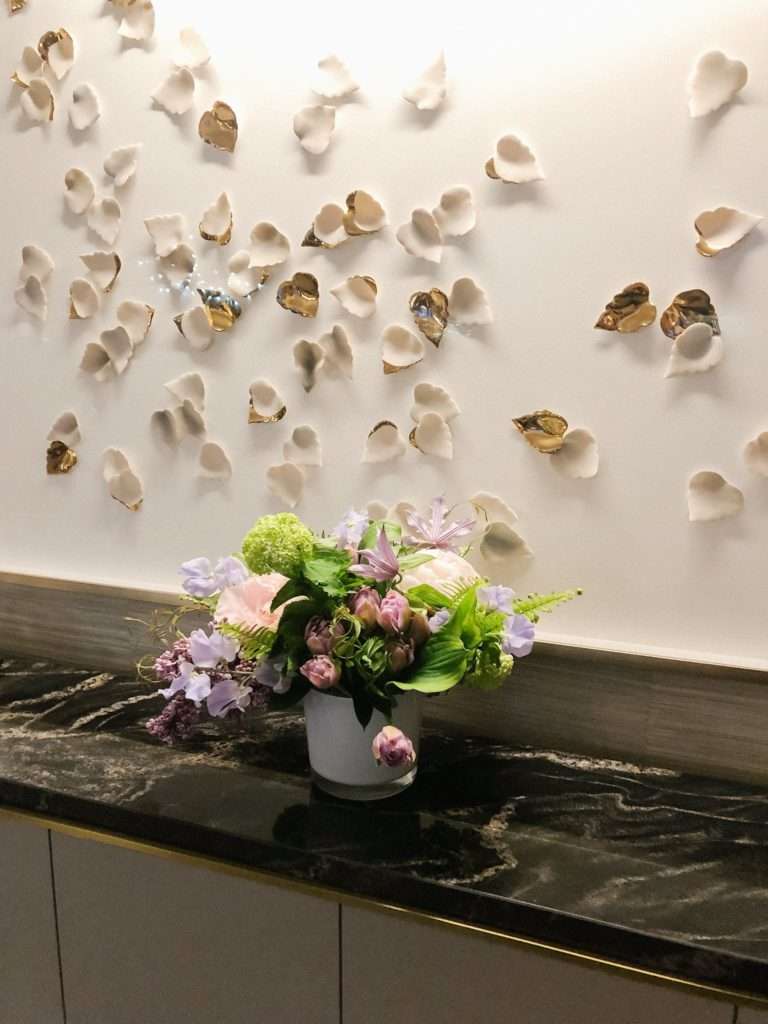 One of my favorite things in the suites hangs on the wall: an art piece made from ivy in the Public Garden. They also have a couple of miniature Boston Terrier statues around the room. And the rug on the floor looks like a cross-section of a tree trunk, custom-made for Four Seasons Boston to pay homage to its proximity to the Public Garden.
The beds are SO comfortable. (I assume they're similar to the ones in Four Seasons Orlando, where I slept like a dream.) The suite bathrooms are, as one would expect, beautiful.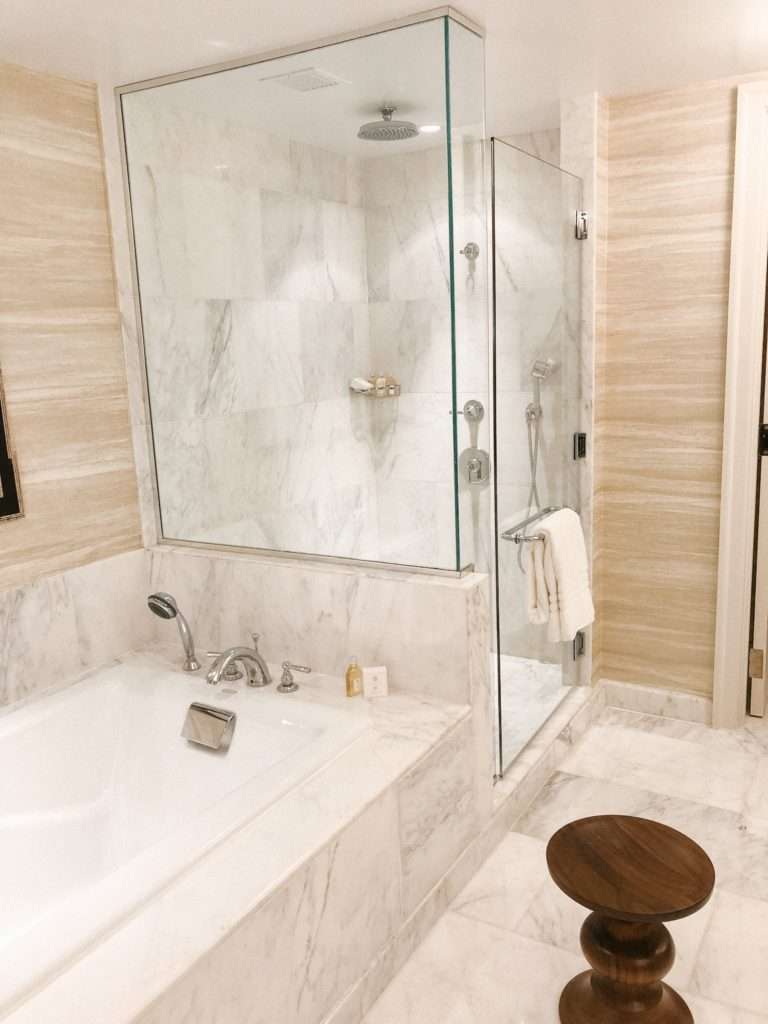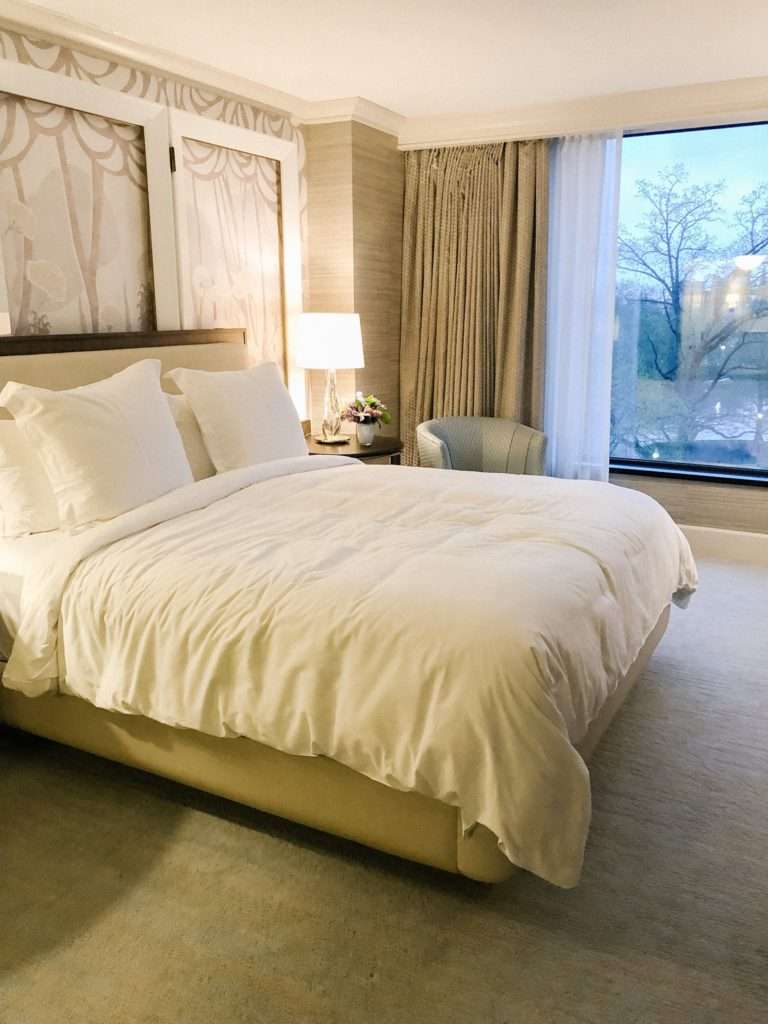 But it's truly the subtle nods to the city that make the decor extra special because you can just feel how much time, energy, and effort went into the renovation. Also, I don't know what it is about the mirrors in the bedrooms of the suites, but they are exceptional selfie mirrors.
Related post: Eat, Stay, + Play: Four Seasons Orlando Hotel Review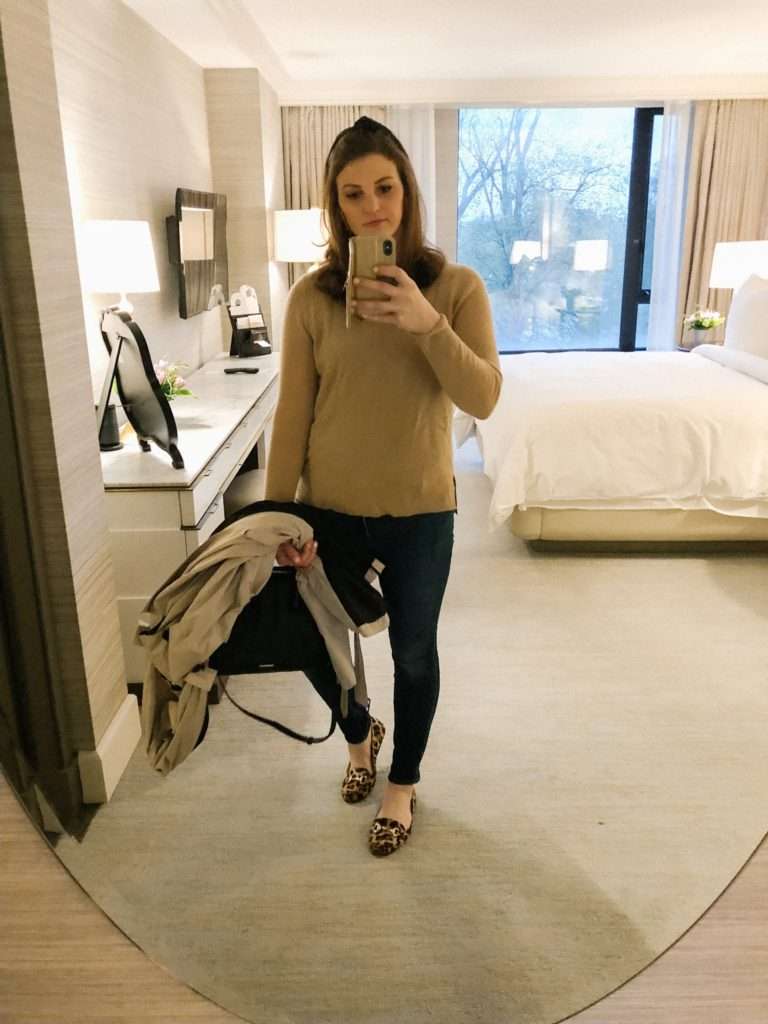 obsessed with my headband
If you are lucky enough to stay in one of these brand new suites at Four Seasons Boston, you'll definitely enjoy it.
Now, why I was there…
If you're a fellow blogger, you probably know of James Nord. He's the founder of NYC-based agency Fohr.co and host of YouTube series "A Drink with James". He shares his knowledge on everything from working with brands to not taking yourself too seriously. I always learn a ton from the videos, and bloggers can even submit their own questions for James to answer.
Recently, James was in town with his team. They invited a group of Boston bloggers to join them for cocktails and tours of the new Four Seasons suites. When I got the email a few weeks ago inviting me to their in-person event, I immediately sent my RSVP.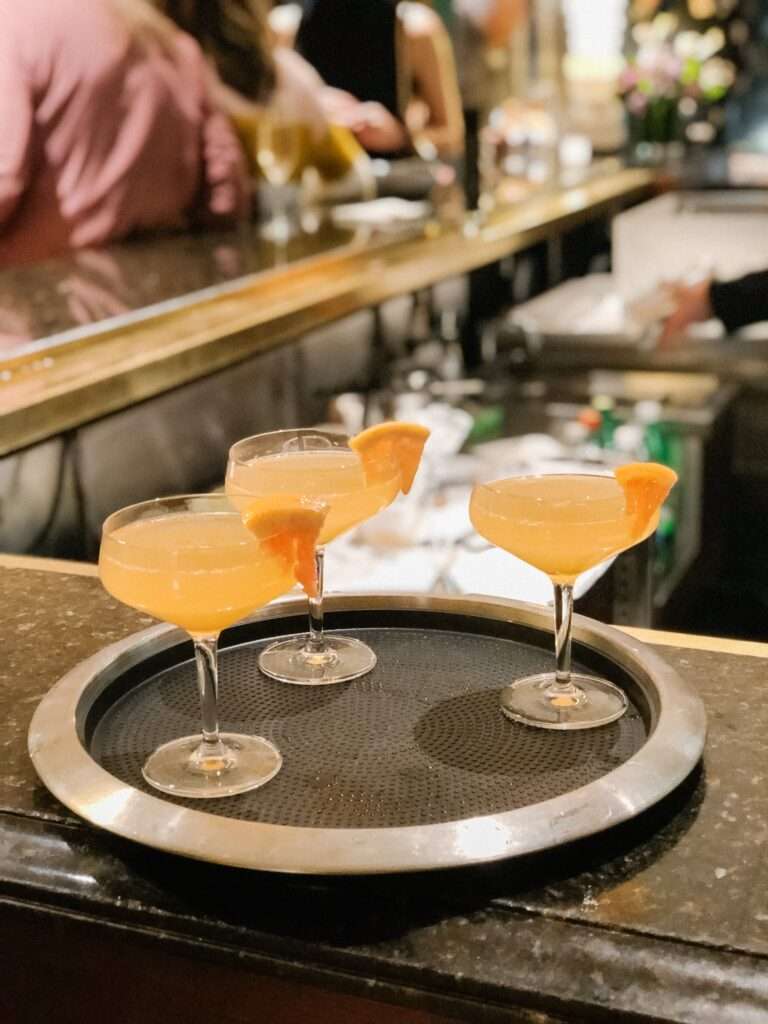 I signed up for their platform years ago when their name was Fohr Card and there were only about 30,000 bloggers signed up. Now they go by Fohr.co, there are 75,845 bloggers listed, and they have an impressive roster of big-name clients. (Sephora is just one of them!)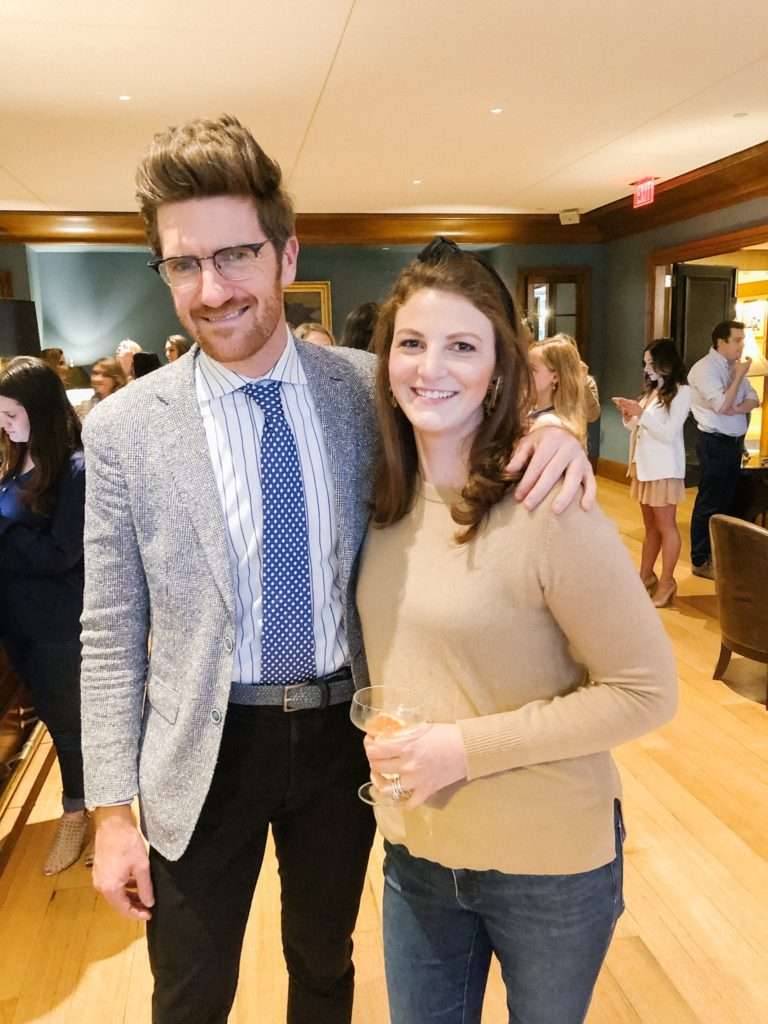 Literally, a drink with James
Can you tell which one of us lives in NYC and which one of us lives in conservative Boston? 
Related post: Blogging in 2019 vs Blogging in 2013
One thing I love about Fohr as a platform is that they have a lot of analytics tools for bloggers and brands alike. By logging into my account I can see aggregated data, like what percentage of my Instagram followers live in Boston.
Fohr can also help brands identify which Instagrammers have real followers vs. fake followers (commonlyreferred to as "bots"). This helps brands determine which bloggers they should work with on campaigns/sponsored posts.
(Note: I use the phrases "bloggers" and "Instagrammers" interchangeably here. But there are some people who blog and use Instagram as a social media tool, like me, and others who solely do Instagram posts and don't blog.)
Brands, if you're reading, I'm the proud owner of a "Verified Authentic Following" badge, which means that my Instagram followers are real people. 😉
Anyway, I was so excited to get to talk to James in person and ask his opinion on a few things. Even though I've been blogging for 7 years now (WHAT), everything about it changes constantly. I don't often get together with fellow bloggers, so it's wonderful when I go to an event and see some old friends and make some new friends, too.
If you're looking for more blogging resources, you can head to the blogging category!