When we were planning our honeymoon, I was nervous to plan a trip that would take us halfway around the world or would have us on a plane for more than 7 hours.
We narrowed it down to locations within a 6 hour flight from Boston, and then we went from there. We wanted something that was a mix of relaxation and "busy" so we decided to go to Vegas for half of it and then Disney World (Florida) for the other half.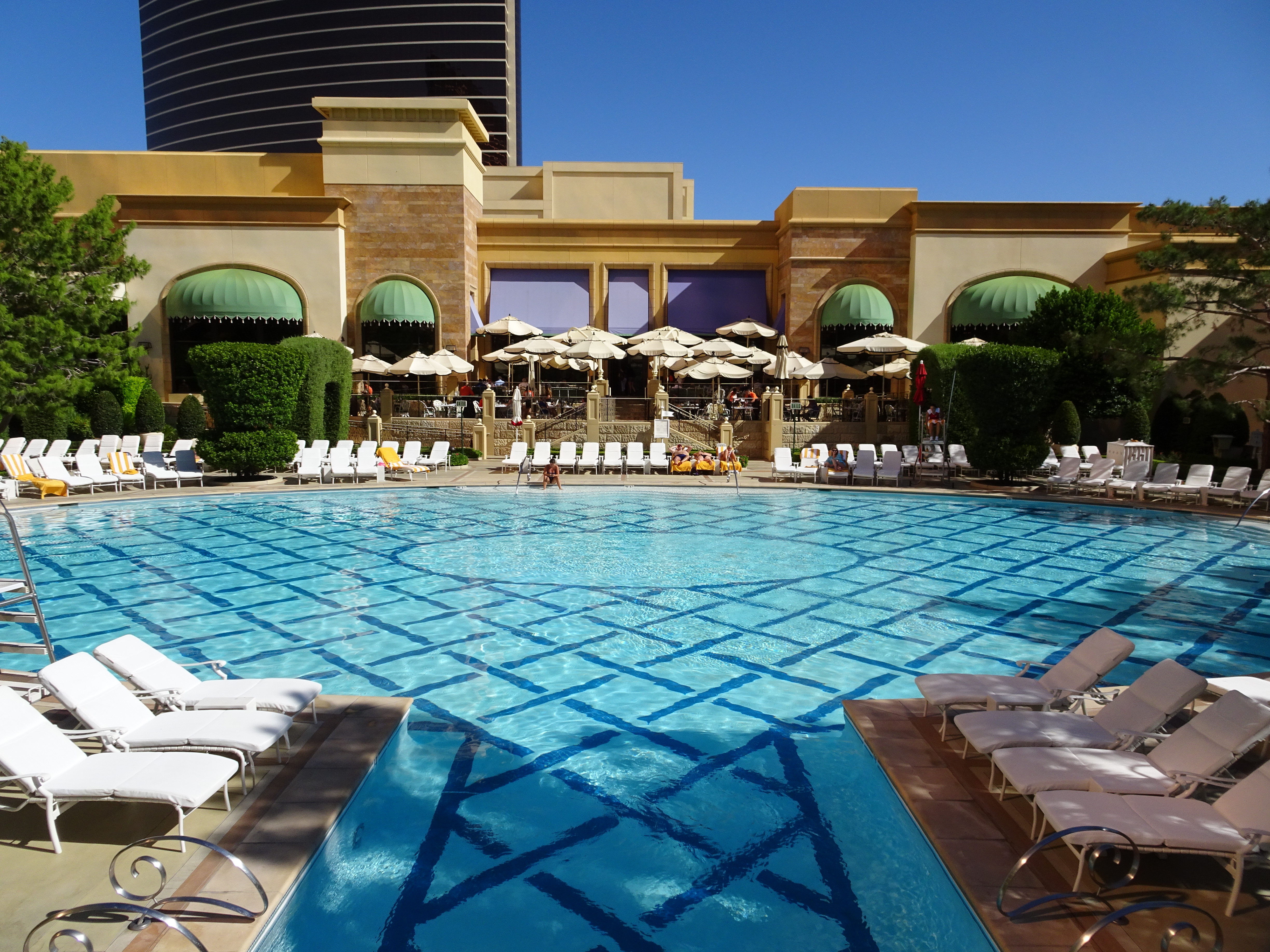 Looking back, I'm so glad we planned the trip this way, because it allowed me to focus on the wedding and not my nerves about traveling. Even though we travel quite a bit (for people who don't travel much for work), I still get
travel anxiety
.
What to pack
Your packing list obviously depends on what you're planning to do, but here is what I brought (or wish I had brought!) for our Vegas trip.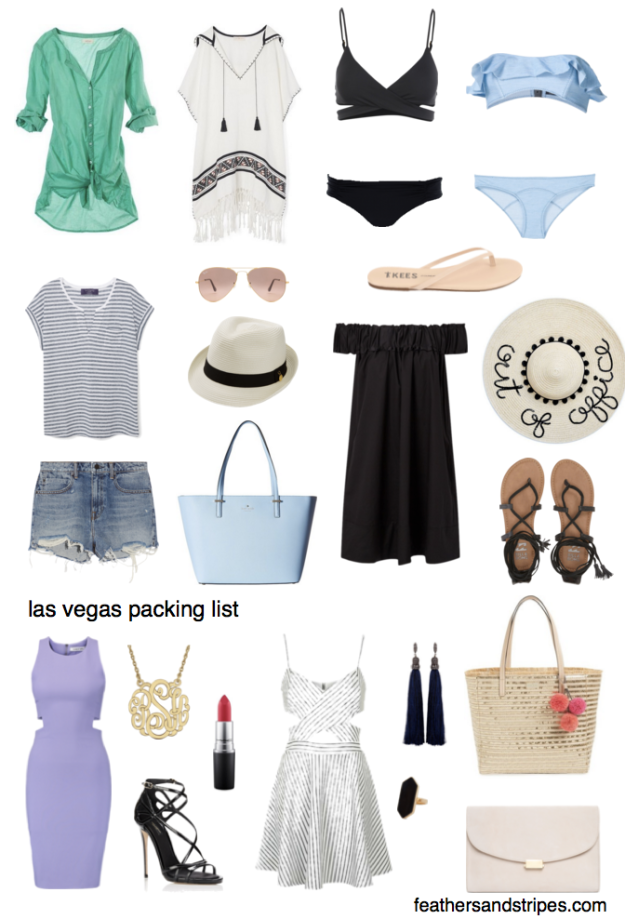 For day: swimsuits (black and blue), a beach bag, beach hat, my favorite flip flops, and a couple of cover ups (green and white). I like to pack coverups that I would wear to the pool bar for lunch or to walk around the hotel to get out to the pool.
For exploring: jean shorts and an easy tee, sunglasses, and a hat; or an easy dress, flats, plus a tote that's large enough to carry some snacks and a water bottle. If you're going to head out to Red Rock Canyon (which you should, because it's awesome), I'd recommend wearing workout gear and sneakers, especially if you plan to do a little bit of hiking. The trails are dusty, and you're likely going to be walking over a lot of rocks.
When we were there, it was way too hot to do any legit hiking, so we just drove through and made a few stops to explore. It's worth the drive if you have some time!
For night: a dress with cutouts in lilac or black and white stripes (both sold out but also love this one and this one), heels, a monogrammed necklace or fun earrings and a cocktail ring, and a clutch bag. People in Vegas at night are either wearing what they wore that day (jean shorts and a tee) because they didn't make it back to their hotel to change, or they're dressed to the nines.
Bring a fancy dress and your favorite heels!
P.S. If you don't want to pack a lot of fancy outfits, you can actually stop over at the Rent the Runway shop and get something you can rent and return! I wish I had known about this because I would have left a dress at home and gone this route instead!
Where to stay
We chose to stay at the Aria, which is in City Center. It's connected to a couple of other properties, and it's a short walk or cab ride to the rest of the places you may want to be. I am not super picky when we travel, but I absolutely require that where we stay must be clean, quiet, and comfortable. I'm not at all interested in hearing the conversation from the people in the room next door, and I usually ask for a room on a higher floor because it tends to be quieter.
The last time I traveled to Vegas I was interested in the party scene – but this time I wanted quiet. We chose Aria partially because of its affiliation with Hyatt (we had our wedding at a Hyatt, so we had amassed quite a few points that we could use for future travel), and I would go back there again!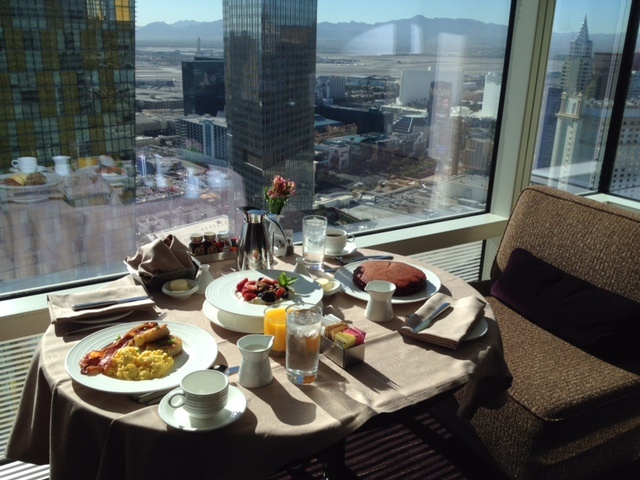 Try the red velvet pancakes!
What to do
Even if casinos are not your thing, there is SO much to do in Las Vegas that you're going to be busy (unless you just want to sit by the pool!). We ventured off the Strip a few times, which I definitely recommend!
Hit the spa. I wish we had spent another day or two at the spa at Aria, because it was just so nice. When we were there it was over 105 degrees outside everyday, and being outside by the regular pool was too hot for me – I just can't sit and bake in the sun all day! The spa, though, has these water mist things that kept us super cool, plus there was an overhang so I could sit in the shade. It also was kind of nice that we had a private pool!
Visit Red Rock Canyon to see some of the most gorgeous natural rocks. I could not get over the colors and just kept taking picture after picture. It's a short drive outside of the city, so you'll need to rent a car, but it's definitely worth it!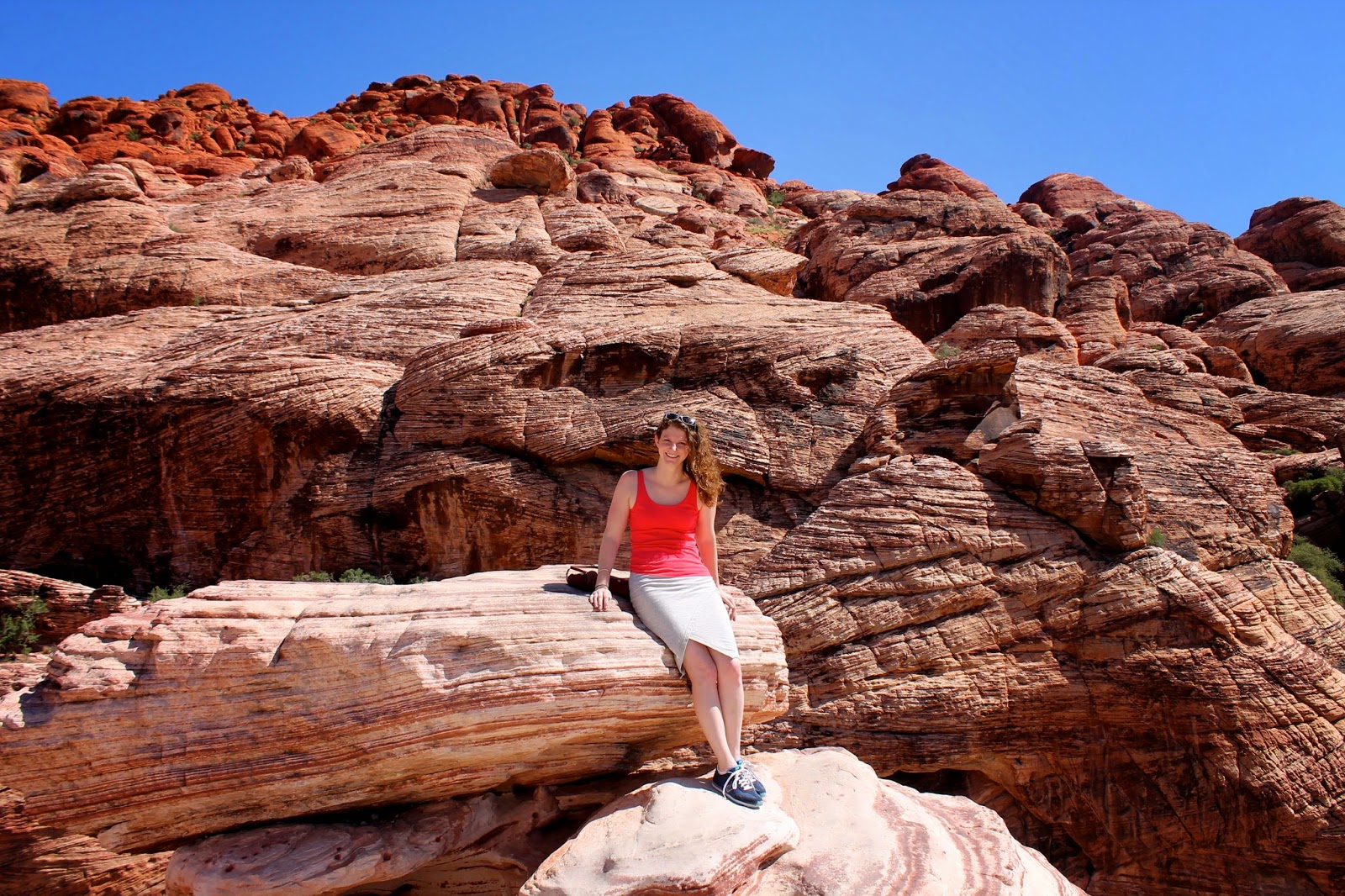 Like I said above, it was really hot the day we went to Red Rock – like upwards of 114 degrees. It was too hot for us to do any real hiking, but we did get out of the car and explore a little bit. It's worth the drive, even if you go just to drive through and don't get out of the car much!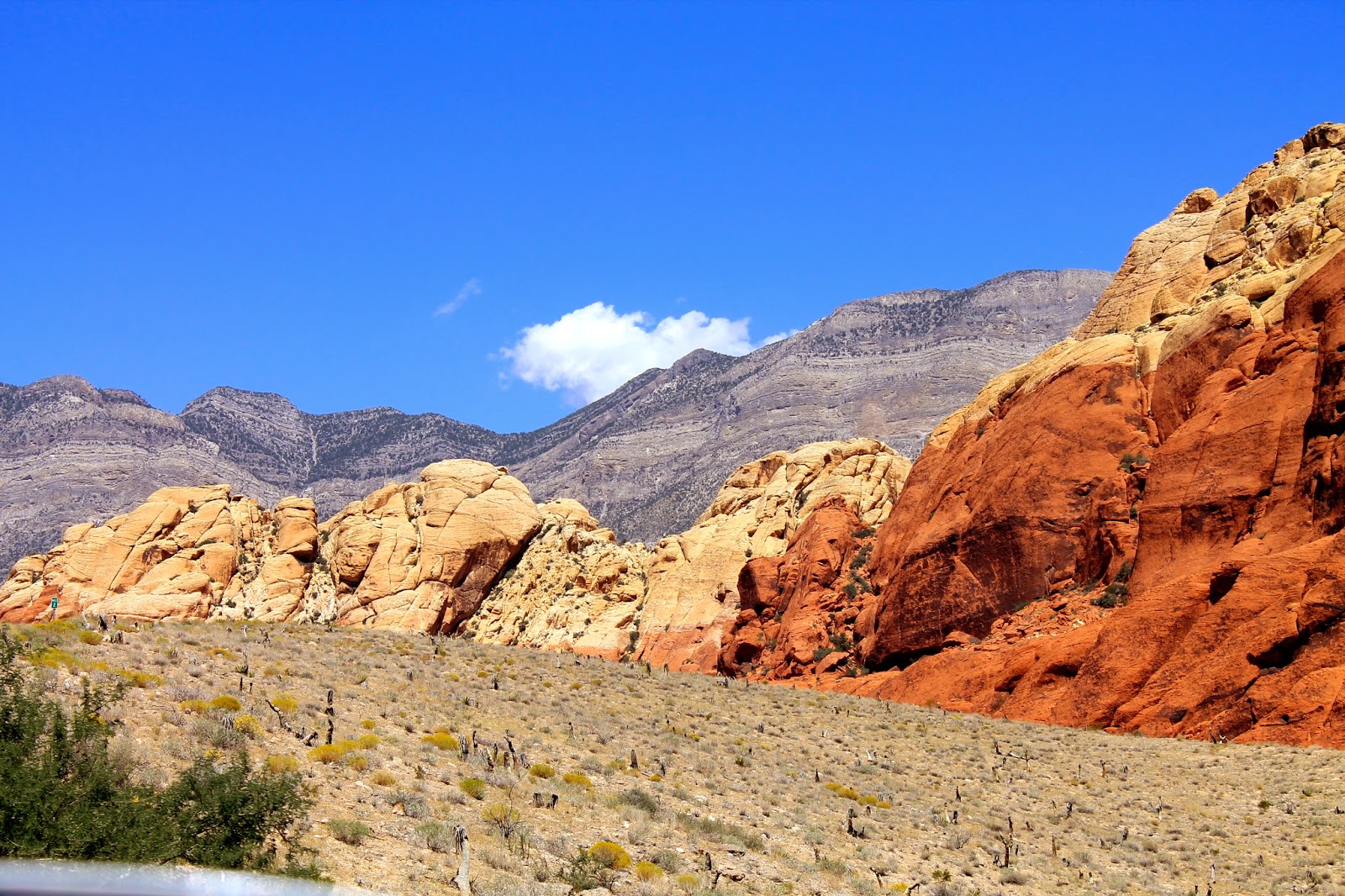 A couple of other spots to check out if you're interested in seeing something cool off the Strip: Hoover Dam and Valley of Fire. Valley of Fire has a landscape similar to Red Rock, but it's cool on its own. And Hoover Dam is a pretty incredible place! It's a nice little day trip if you're traveling with family or just want to get away from the Vegas Strip for a bit.
Play in the sandbox. I forgot how we originally found Dig This, but this place is the greatest thing ever. We got in our heavy machinery and played on an obstacle course for a while. It sounds kind of weird, but I would 100% do this again and highly recommend it! While we were there, I realized that it was mostly wives who had dragged their husbands along!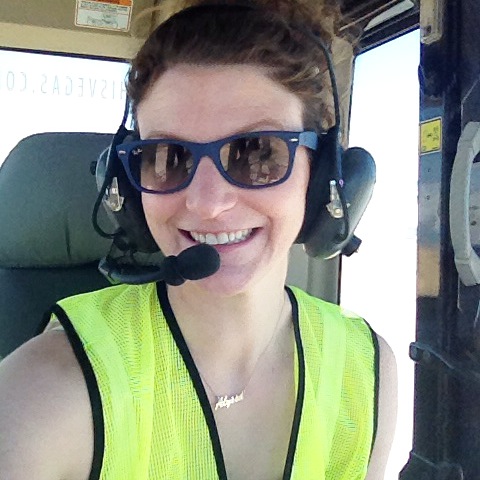 Plan dinners ahead. We made reservations at a couple of spots that had been recommended to us, and the food was so good. We both loved Sage, and T was a fan of the boozy milkshakes at Shakes and Buns in the Cosmopolitan.
Of course, if you're looking for a more "true" Vegas experience, you can sleep all day by the pool and hit the clubs all night! That's just not really my style (hello, old lady here).
Have you been to Vegas? What was your favorite part?