I got so many questions about our rental house in Sedona that I decided to share that first. Our trip was wonderful, and I have SO many pictures!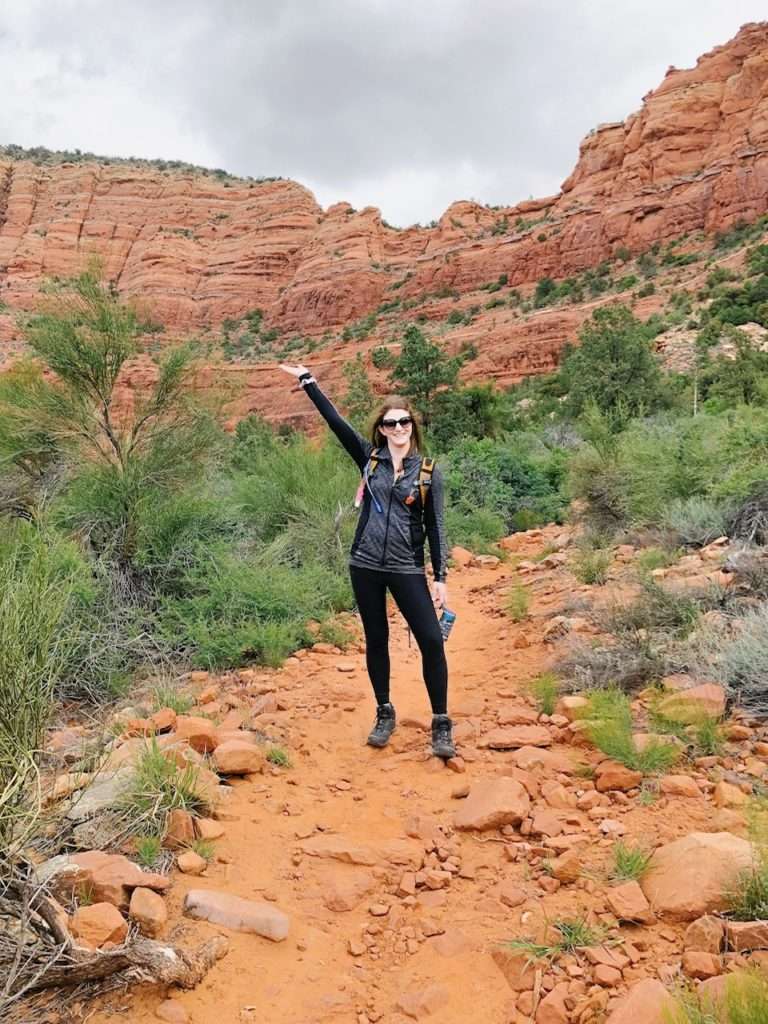 But first….
Where to stay in Sedona
We travel once a year with T's family, and this year we went to Sedona. (In 2017 we traveled to Italy!) Because there are so many of us, we rented a house vs staying in a hotel. (If you want to see the exact house where we stayed, this is it.)
Here's the view from the backyard!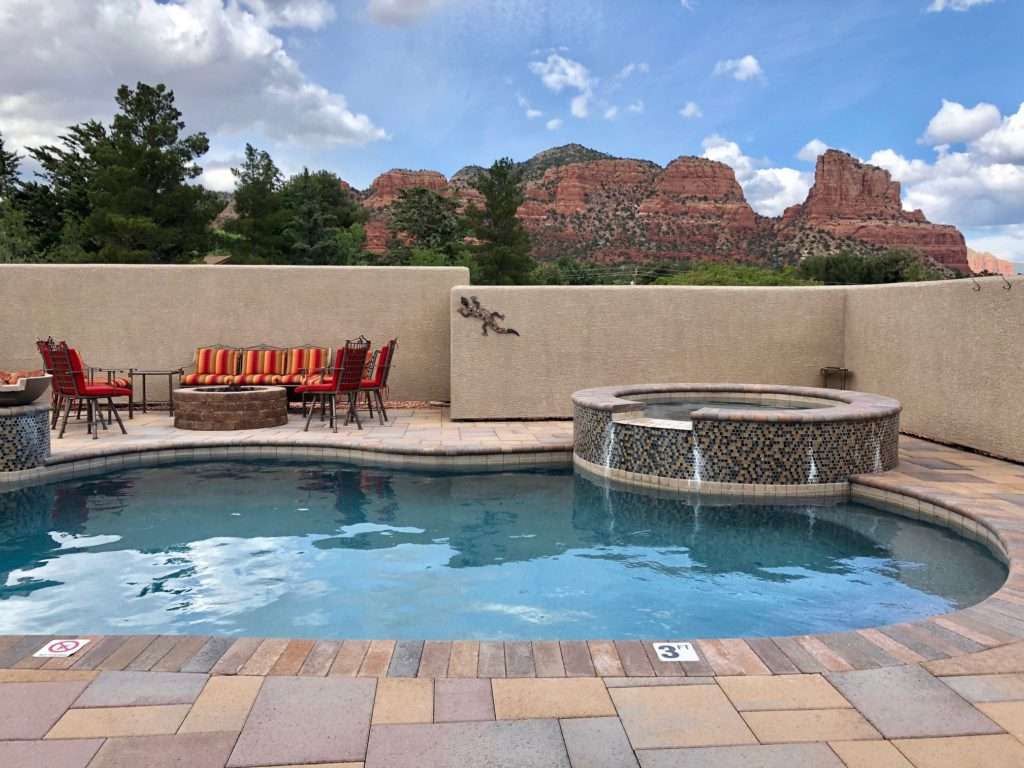 The pros of staying in a home are kind of obvious with this big of a group…
It's easier to find everyone (lol) when you're going to the same place for a day trip.
Buying groceries for the house and splitting meals can be cheaper. (We tend to eat breakfast at the house every day, and then lunch and dinner vary.)
It's a family trip, so people get to spend time together.
It's a definite pro that my daughter gets to hang out with her cousins a lot! There are 3 cousins around the same age, and they love being together.
For this house specifically, there are hiking trails just down the road. That was nice after a long drive to the Grand Canyon the day before.
There were also double washing machines and double dryers – a definite bonus on a hiking trip & with kids!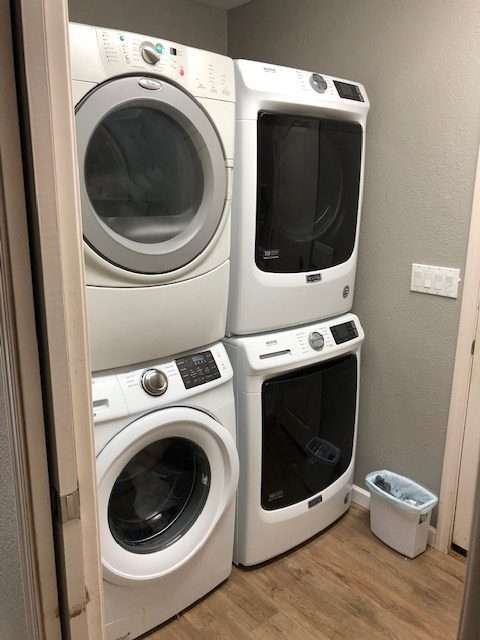 This house also has an alarm on the back door. If anyone opened it to go out to the pool, it chimed. That was helpful with little ones around!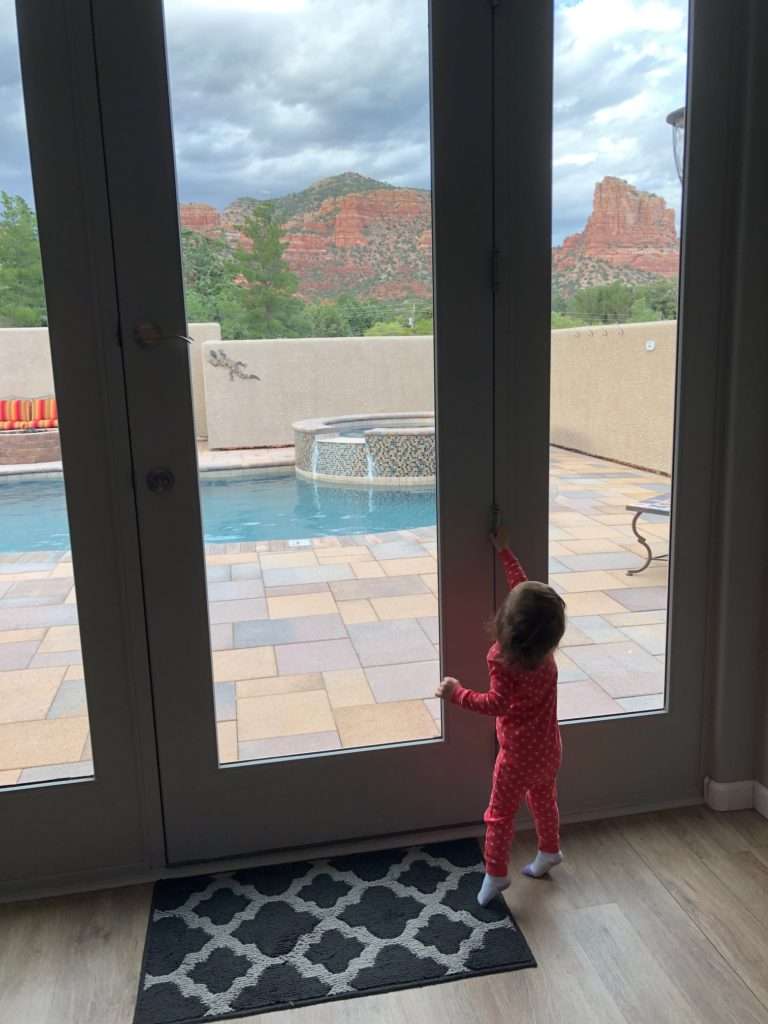 And the cons?
When you're traveling with 5 siblings who are in different life stages; when there are 2 toddlers, a baby, and a child all in the same house; and when everyone is on different schedules… that's what can be difficult. With open-concept homes, too, there isn't a lot of soundproofing. That was a little hard with 3 little ones on different sleep schedules!
Overall, though, this house worked well for us. The backyard was a definite highlight… You just can't get better sunset views than this!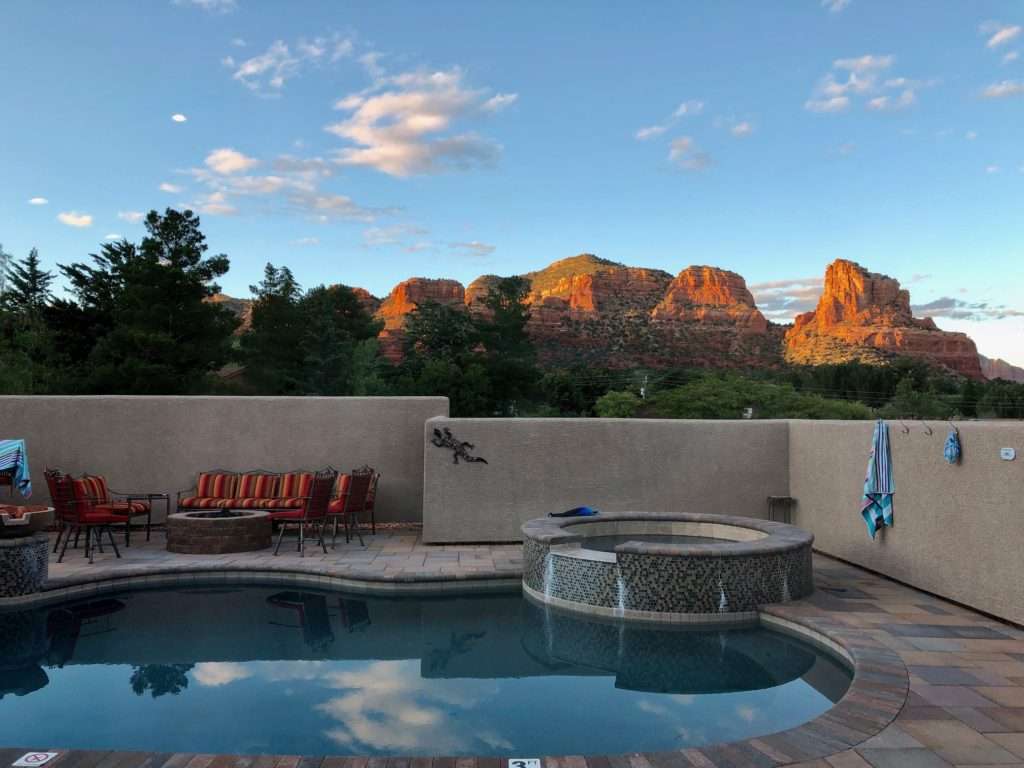 If we had been traveling just the three of us, I definitely would have considered a hotel downtown. In Sedona you're close to the restaurants and can walk places. We stayed in the Village of Oak Creek, which was about a 10 minute drive from downtown Sedona… worth it if you're traveling with a big group, but probably too much driving if you plan to spend all of your time downtown!
You can find more from our travels and where we have stayed under hotel reviews & where to stay