With all of the overly styled photos on Instagram and blogs these days, I have been drawn to posts that include quick snaps and real outfits. Remember the days when bloggers didn't all have professional photographers on staff??
Anyway… I decided to share my phone photos to show what I actually wear during the week!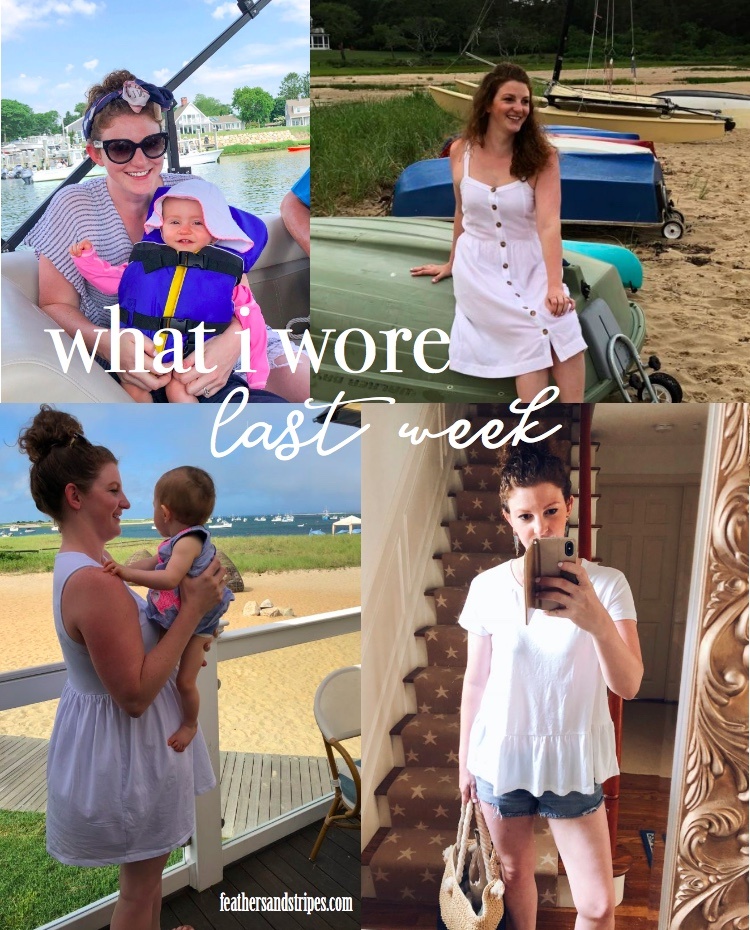 Last week we were on vacation at the Cape (aka Cape Cod), and the temps were in the mid-80s with high humidity. That's definitely a heat wave on the Cape, where it's usually about 10 degrees cooler than Boston temps. Because of the heat wave, we spent a LOT of time in swimsuits and at the beach.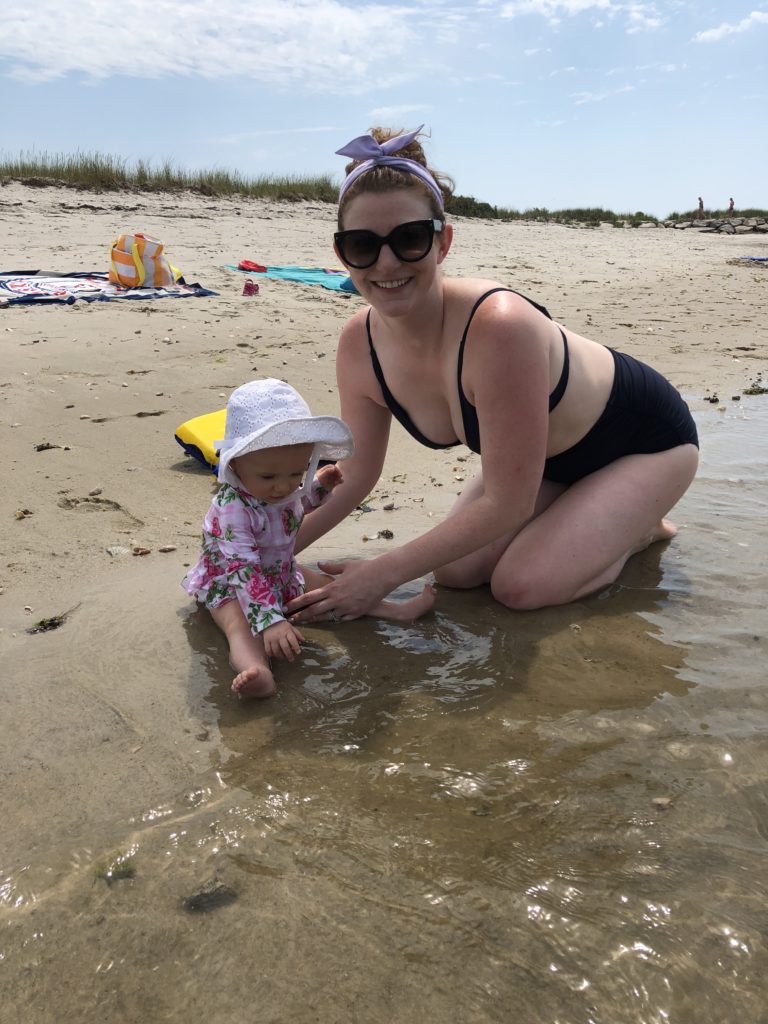 Monday – hanging out on the boat + beach
my swimsuit (top and high-waisted bottoms) | cover up | E's swim shirt (on sale!)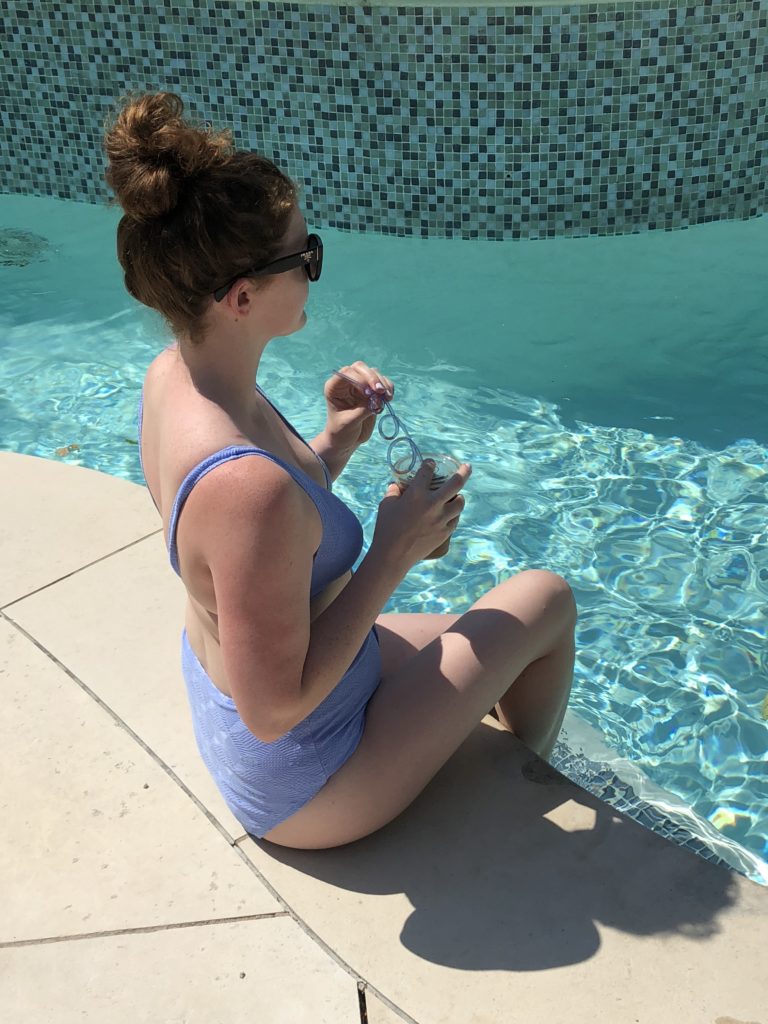 Tuesday – spa pool, then basically hung out in my swimsuit all day!
my swimsuit (swimsuit top and high-waisted bottoms) | sunglasses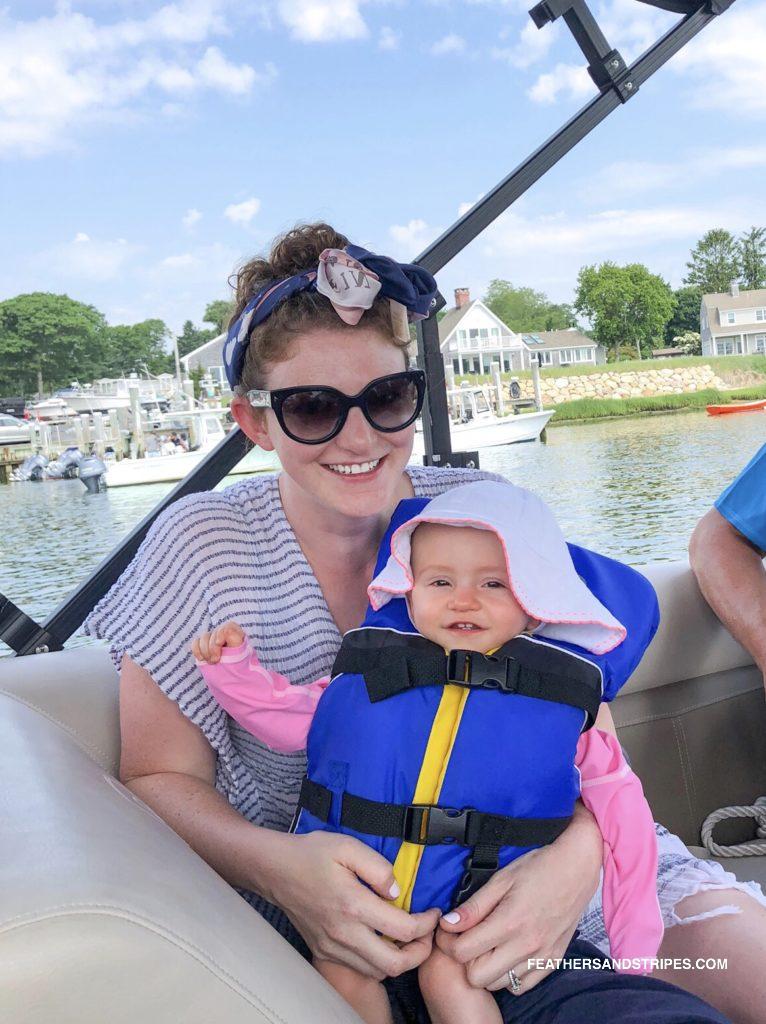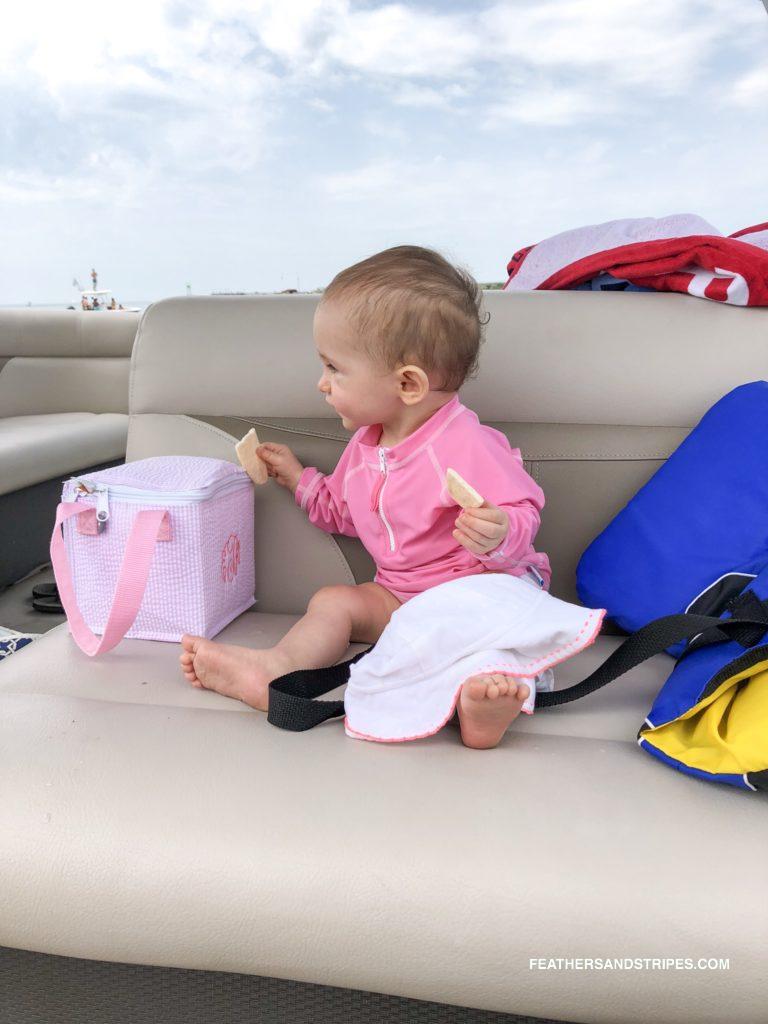 Wednesday (AM) – (Fourth of July) hanging out on the boat + beach again
my beach cover up | swimsuit top | hair scarf (on sale!) | E's swim shirt | E's monogrammed snack bag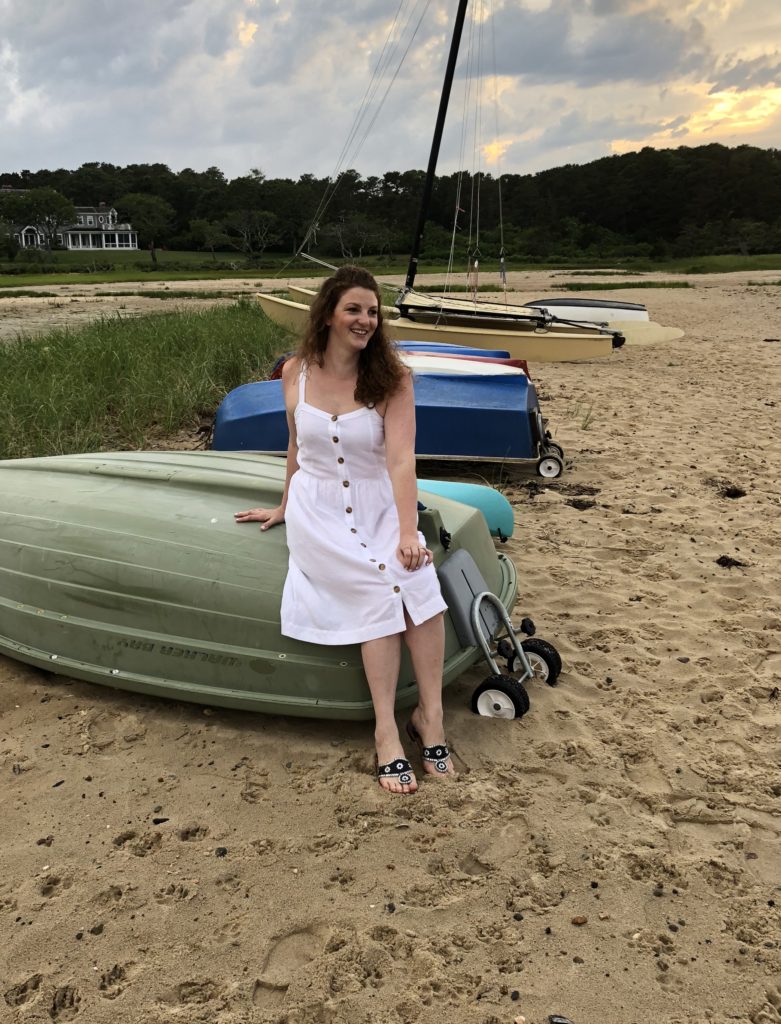 Wednesday (PM) – (Fourth of July) dinner out
white dress | sandals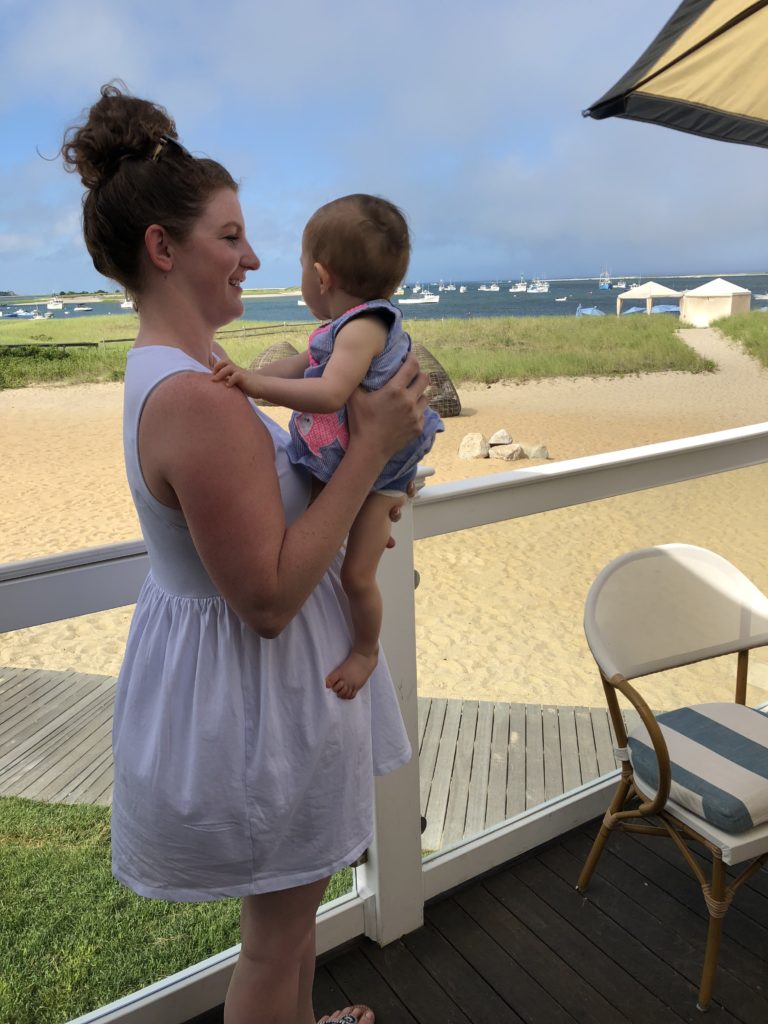 Thursday – lunch at Chatham Bars Inn
white dress (also comes in gray) | E's seersucker dress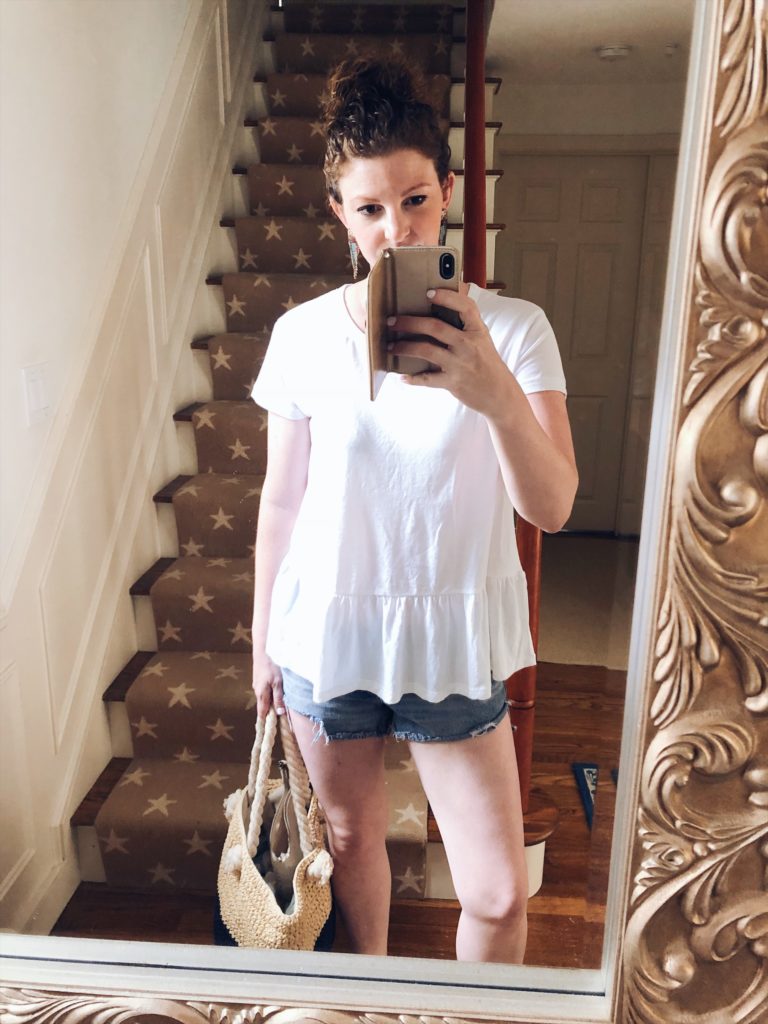 Friday – breakfast out, then shopping day and pizza night
top | earrings | shorts (similar) | bag (similar)
Realizations from these photos:
1. I have a newfound love for white clothes (which is funny, because I also have an infant who makes quite the mess when she has food)
2. I really love my Jack Rogers sandals
What do you think about this as a regular series? It was kind of fun for me to look back at what I wore during the week!