We decided to spend the week of the 4th of July this year at Cape Cod with my side of the family. It has been such a great week so far! I know I've been radio silent on the blog (sorry about that!), so I wanted to share some photos from our day yesterday.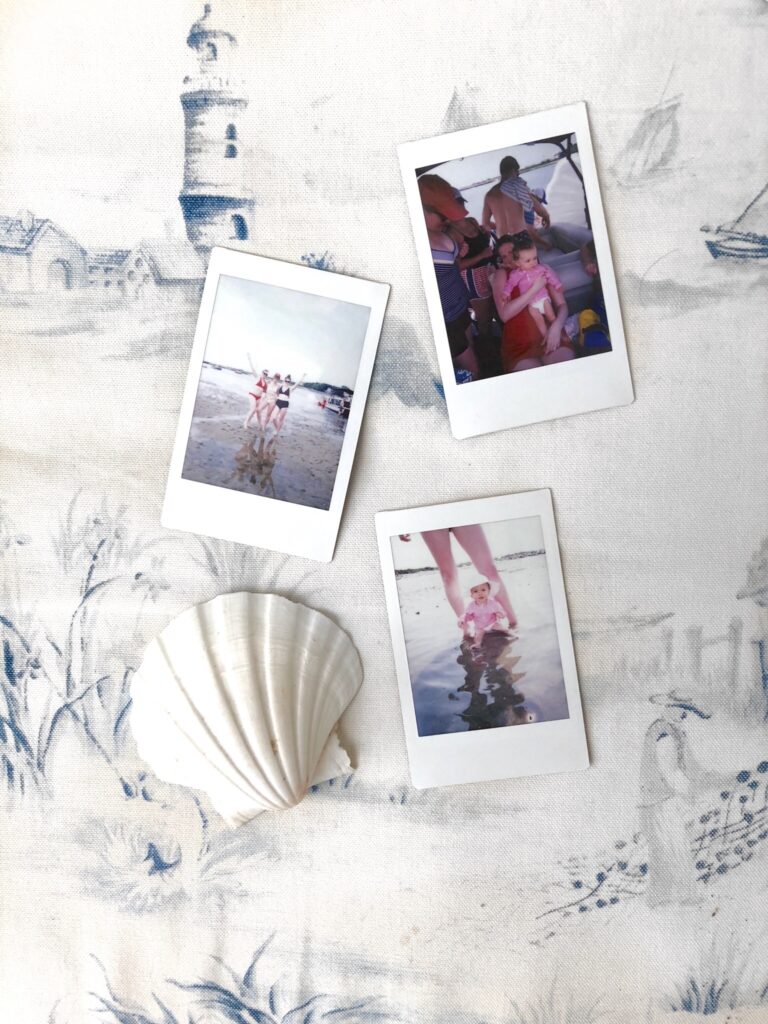 We took a boat over to Boaters Beach, hopped off and spent the early part of the day in the water. My sisters and I wore red, white, and blue swimsuits without calling each other to coordinate. My vintage-style swimsuit is from J.Crew (top here and bottoms here), and I'm a big fan! It's currently on sale and is mom-approved 😉
We were on Boaters Beach Monday, too, so we had our routine down! E wasn't a huge fan of her life vest, but she was able to take a nap in it so I guess it is comfortable enough? I LOVE this rash guard for her. It has a quarter zip on the front, and I didn't have to worry about extra sunscreen on her back and shoulders, because it has UPF 50.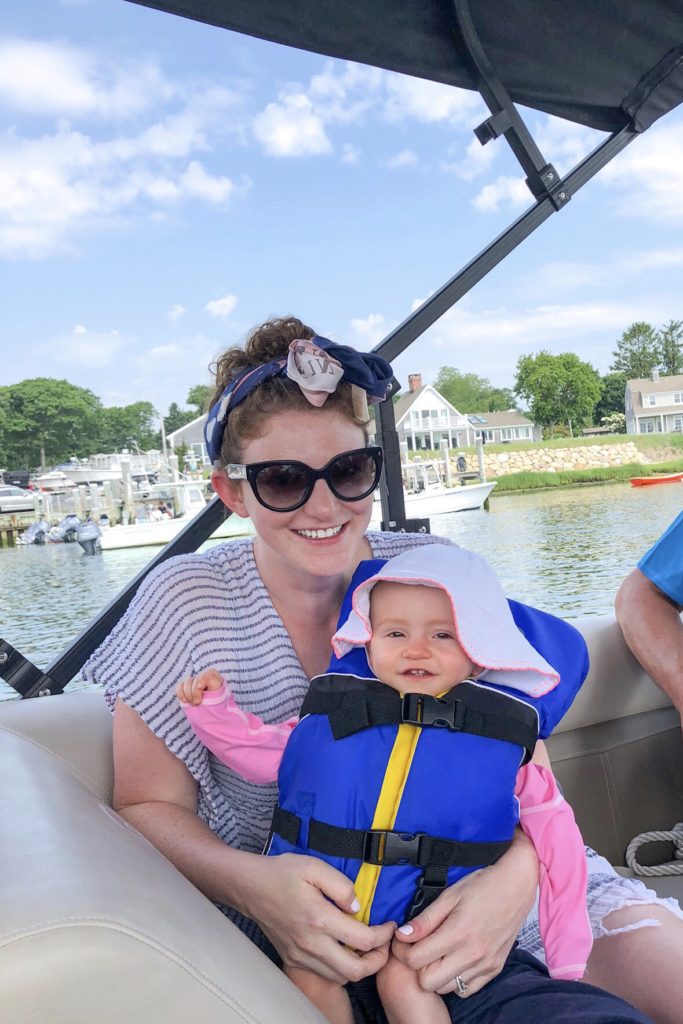 Related post: What to pack for a week on Cape Cod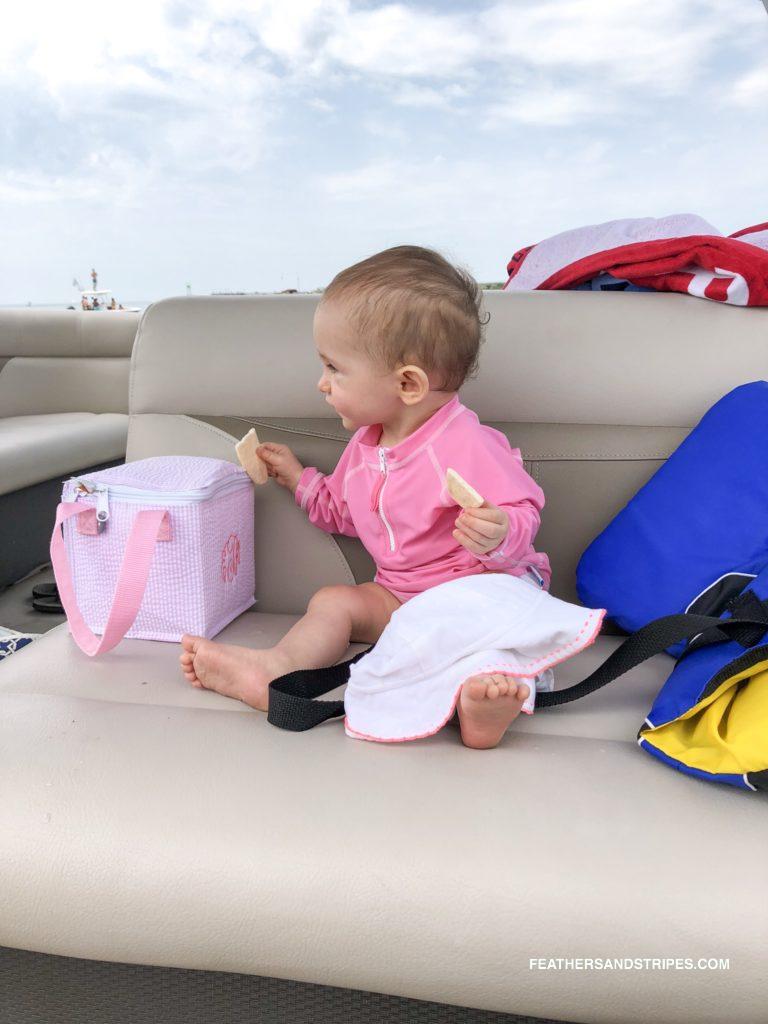 Eleanor has the cutest monogrammed snack bag from one of my best friends. We took it on the boat with us. It's so much more organized having all of her snacks in one place! (P.S. This photo was taken while the boat was anchored at the beach – E wears her life vest while the boat is on the water! Safety first!)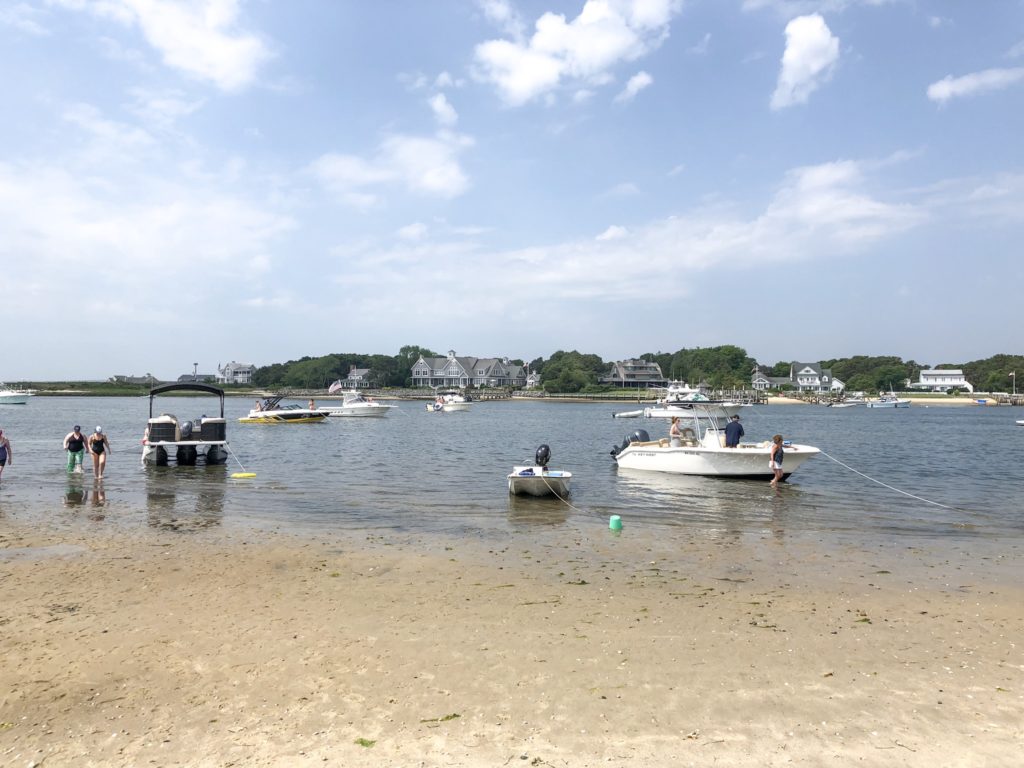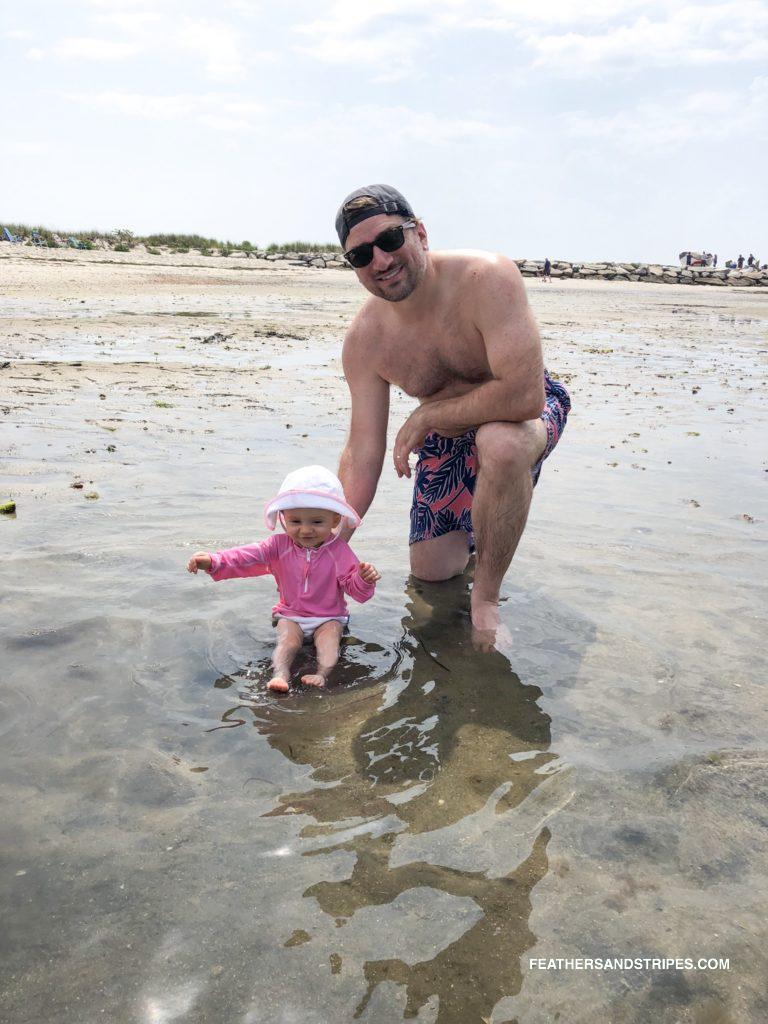 Sorry ladies, he's taken 😉
I didn't make it to the fireworks this year, but it was a wonderful July 4th regardless! I'll be back to regularly scheduled programming next week. Until then, enjoy the rest of the week!