We spent the weekend up in Vermont outside of cell phone service range. We made the three hour drive on Friday afternoon, getting to the house just around dinner time. T's family has an old family friend who lives near Okemo, and they've visited each year for 20+ years. (This is the same place we went to last winter around this time!) The property is quintessential Vermont: rolling hills, green acres, and lots of nothing for miles.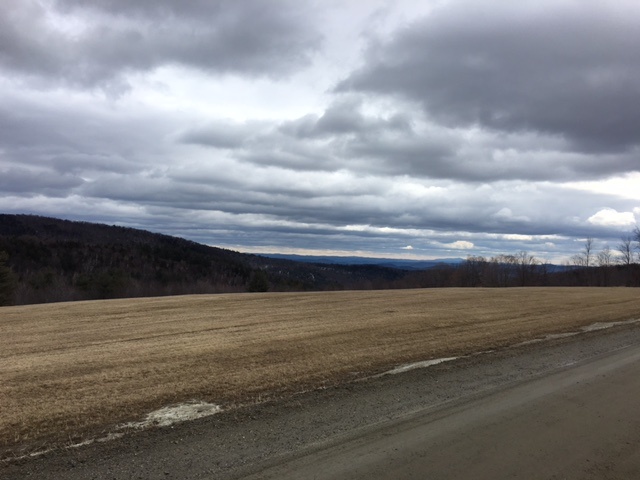 There's a 3-bedroom guest house not too far from the main house, which is where we all pack in for the weekend. It's no-frills for sure: I'm talking sleeping bags for everyone and a deer head on the wall. But it's the perfect getaway because you can't be connected while you're there. Oh, and the dogs love it there.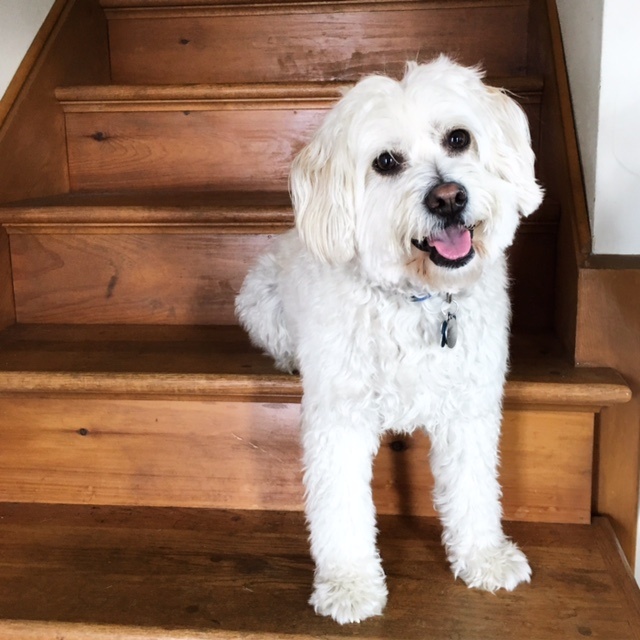 Is that a happy face or what?
We didn't ski on this trip because T is training for the marathon and needed to rest his knee, so we spent some time Saturday in town wandering around. One of the places where we stopped was the Vermont Country Store, which is a huge store with a little of everything – including a penny candy section that I made the most of 😉 It was absolutely packed because this weekend was the school vacation overlap weekend for MA and NH, and the weather was so nice that it seemed like everyone who wasn't on the mountain was in town.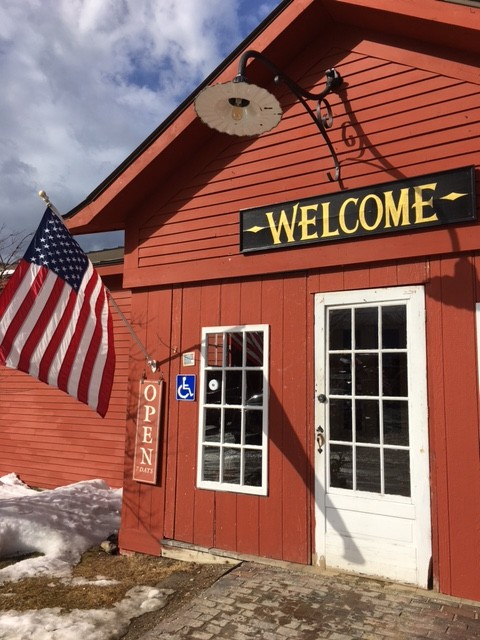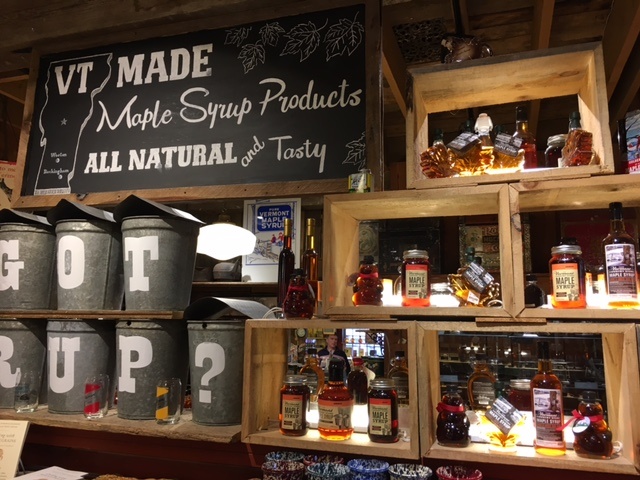 I'm a little tired after spending the weekend with 8 people and 3 dogs in a 3-bedroom place, but I'm glad that we went – always a nice change of pace to be off the grid, even if it's only for a couple of days!