T and I are headed on an adventure to a couple of national parks in Utah, and I've been scouring every travel blog I can find looking for a Utah packing list. There are quite a few lists out there, but they're geared toward multi-day hikes and camping (neither of which are on our list). We are staying in a hotel and only planning to do day hikes. This trip will be kind of like when we went to Red Rock.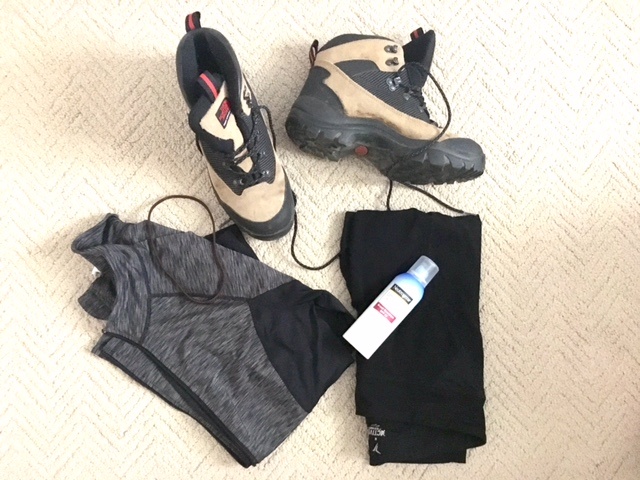 SHOP THIS UTAH PACKING LIST:

Except we hope to actually be able to get out of the car for more than 5 minutes at a time. (This fair-skinned girl can't hack it in 100+ degree temperatures. I prefer the air conditioning of the rental car, thanks.)
Not being able to find a good Utah packing list is only contributing to the fact that I over pack. I'm one of those people who stuffs extra things into my bag as I'm running out the door to the airport.
It never fails.
I will tell myself I won't do that and then there I am the morning I'm leaving, grabbing an extra t-shirt here and pair of flats there. A second pair of sneakers? Why not!
A Complete Utah Packing List
Here's what I'm packing for the hiking portion of the trip, and when we're back I will report back on what I should have brought or didn't actually need.
Rain jacket
Wool socks
My favorite sports bra
Zip-up tops in case it gets cold
Sunscreen and a hat, and my Fitbit so I can see how many steps we log each day
SHOP THIS UTAH PACKING LIST:

My wardrobe for Utah is pretty relaxed: I'm packing my new favorite jacket and a striped top for night (it is in the 90s during the day and down to the 50s at night!), a Wildfox sweatshirt (they're seriously the most comfortable things ever), and a pair of jeans.
SHOP THIS UTAH PACKING LIST:

If you've been to Zion or Bryce, what hikes did you absolutely love?