Did you miss Part One? Read that first, then come back to read about hiking Bryce Canyon!
To get to Bryce Canyon (about a 2 hour drive from Zion), we had to drive through Zion National Park, which was an experience.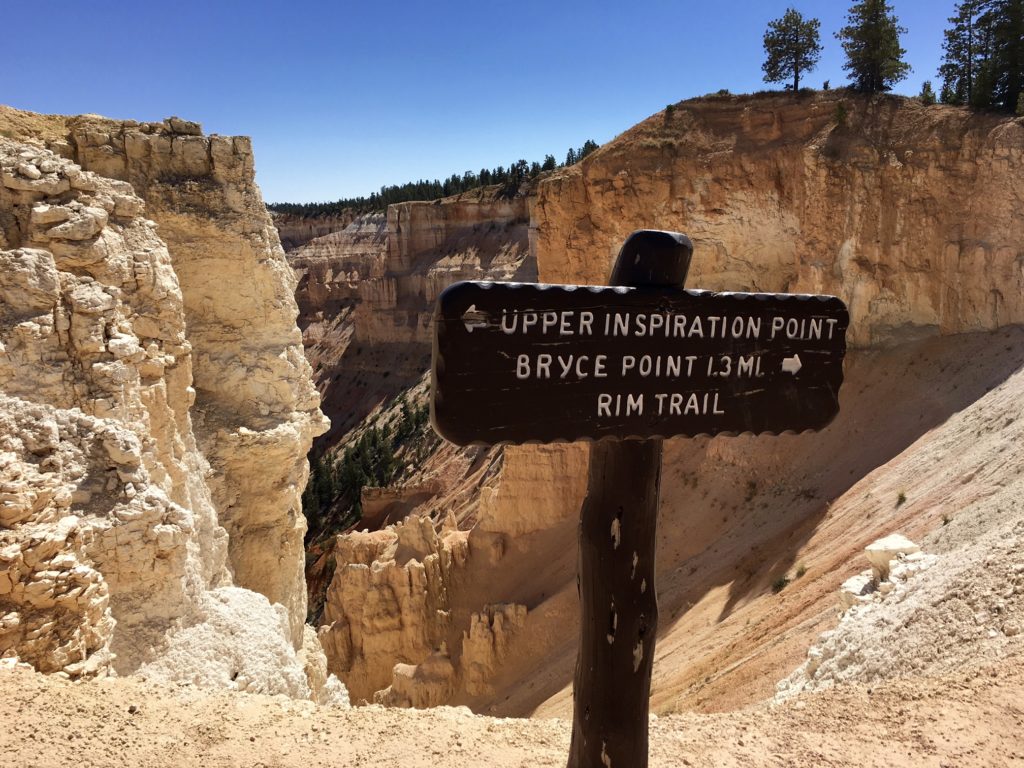 I have a fear of heights, and they're not big on guardrails or anything preventing you from flying over the edge of the mountains. There's also a mile-long tunnel you have to drive through, but there are points where you can see out to the side, so it wasn't entirely claustrophobic.
Also, we saw a goat (? bighorned sheep?) and T slowed down so I could snap a picture. While doing so, he also "baa"ed at the goat/sheep, and then I was nervous it was going to run straight at us.
It's the wild west out there in Utah.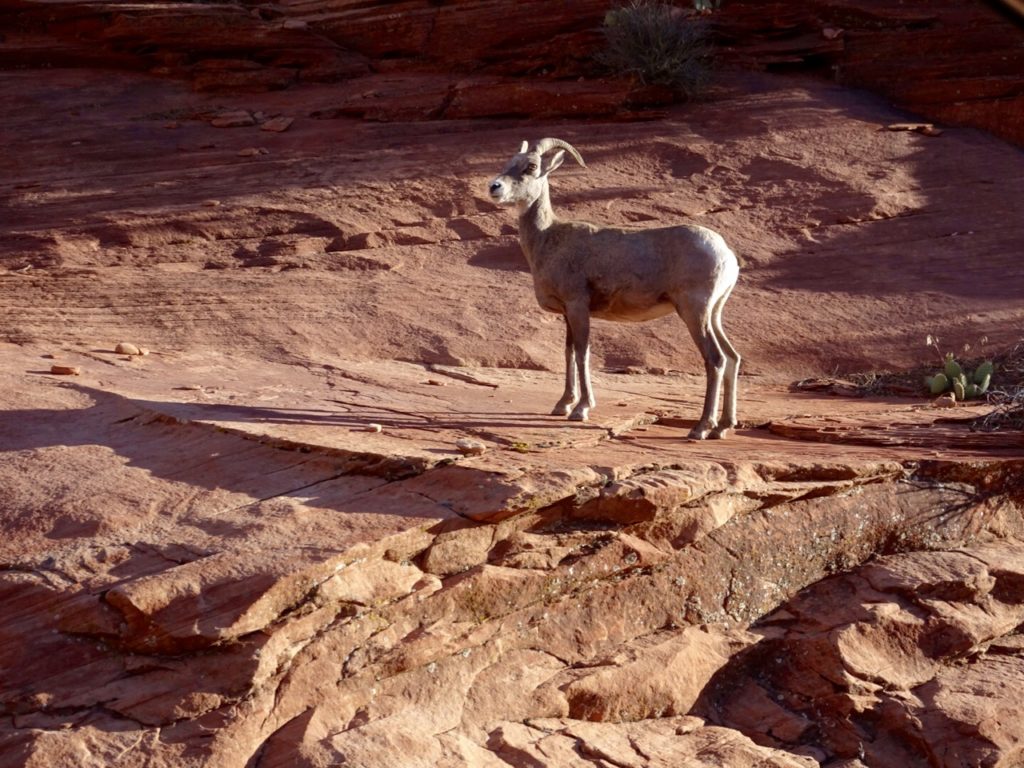 We stopped for breakfast along the way at Bryce Canyon Pines, spent the day admiring the landscape of Bryce, and hiked down into the canyon. That hike is not for the casual hiker – I seriously thought I was not going to make it out of the canyon because I was so sore from the previous day, and because getting out of the canyon meant climbing up a steep trail.
But I survived.
Because of my whining soreness we only did one major hike into the canyon, coming back up the same way. Everyone kept telling us we had to do Wall Street, but I was not about to subject my quads to that.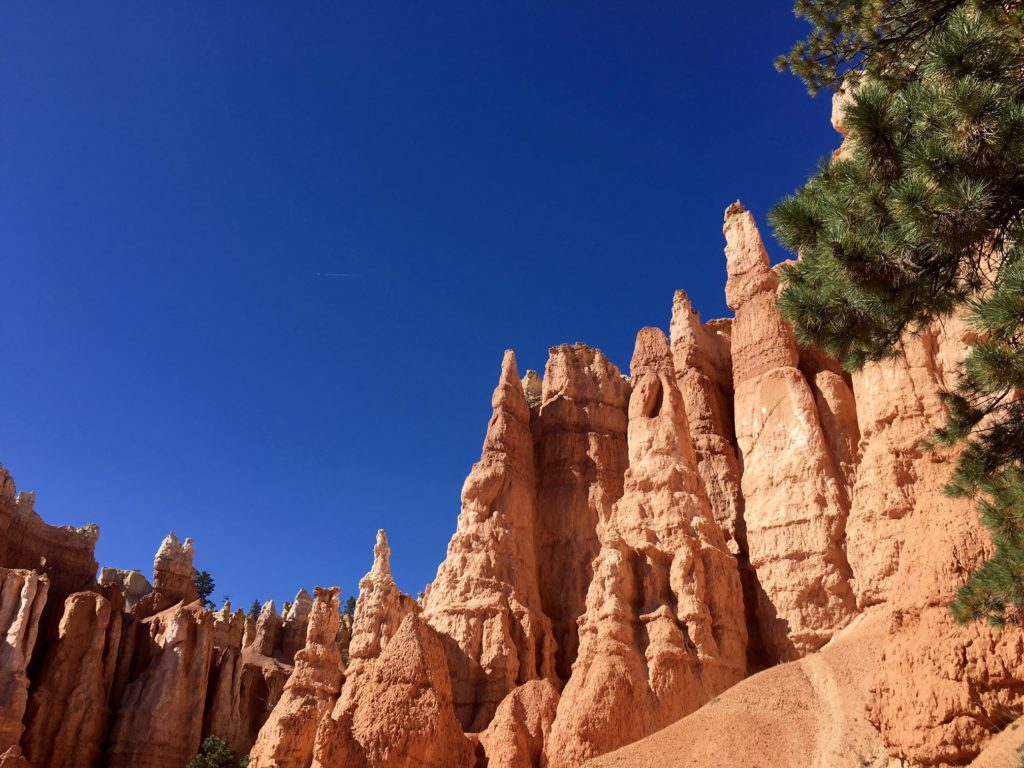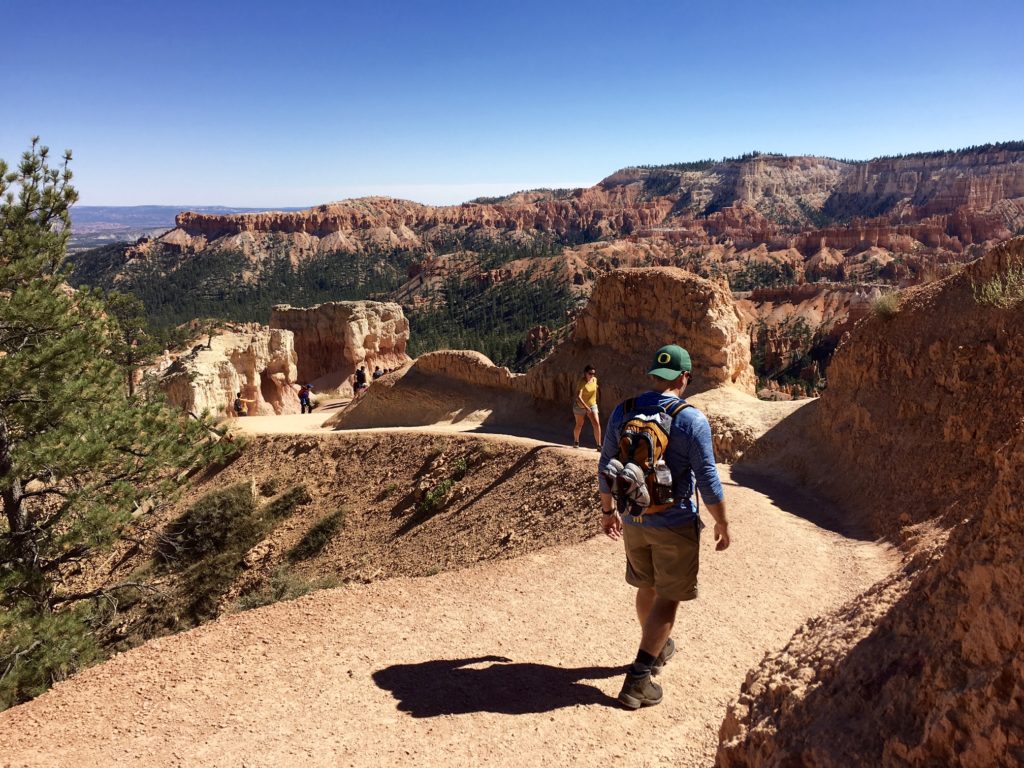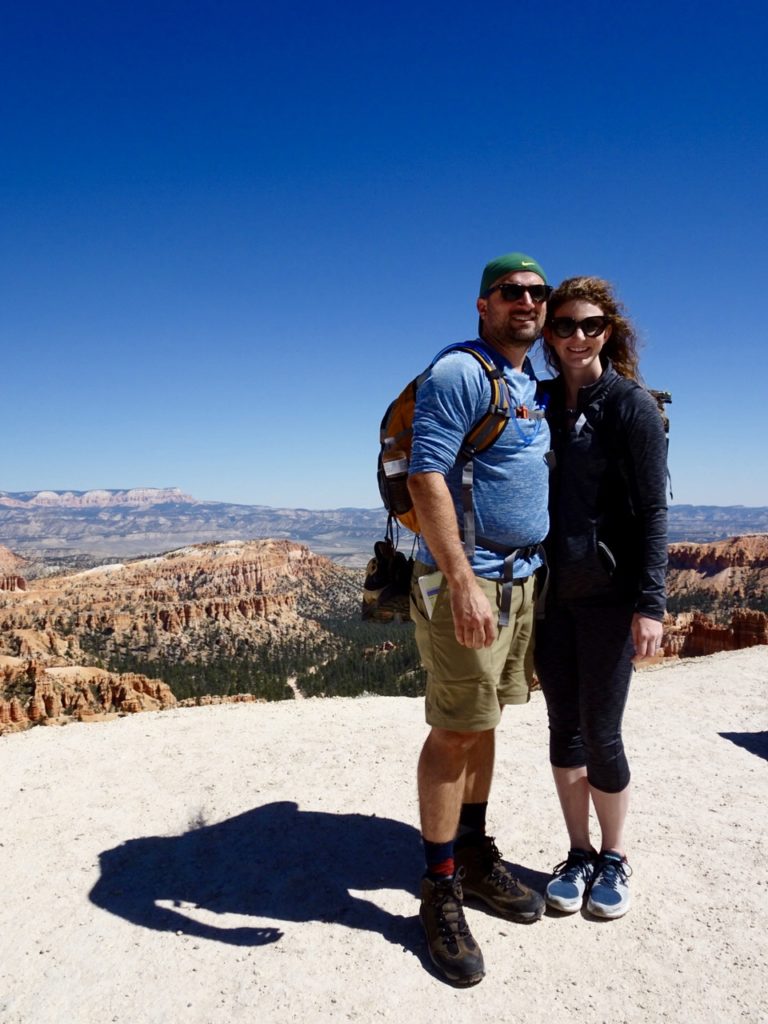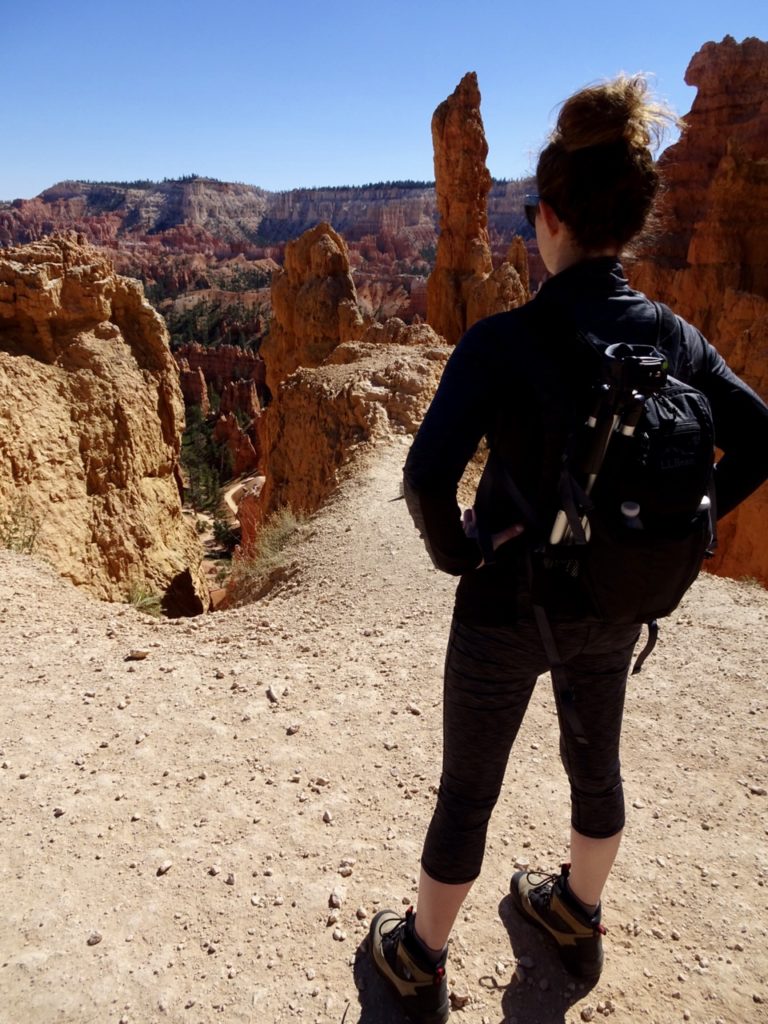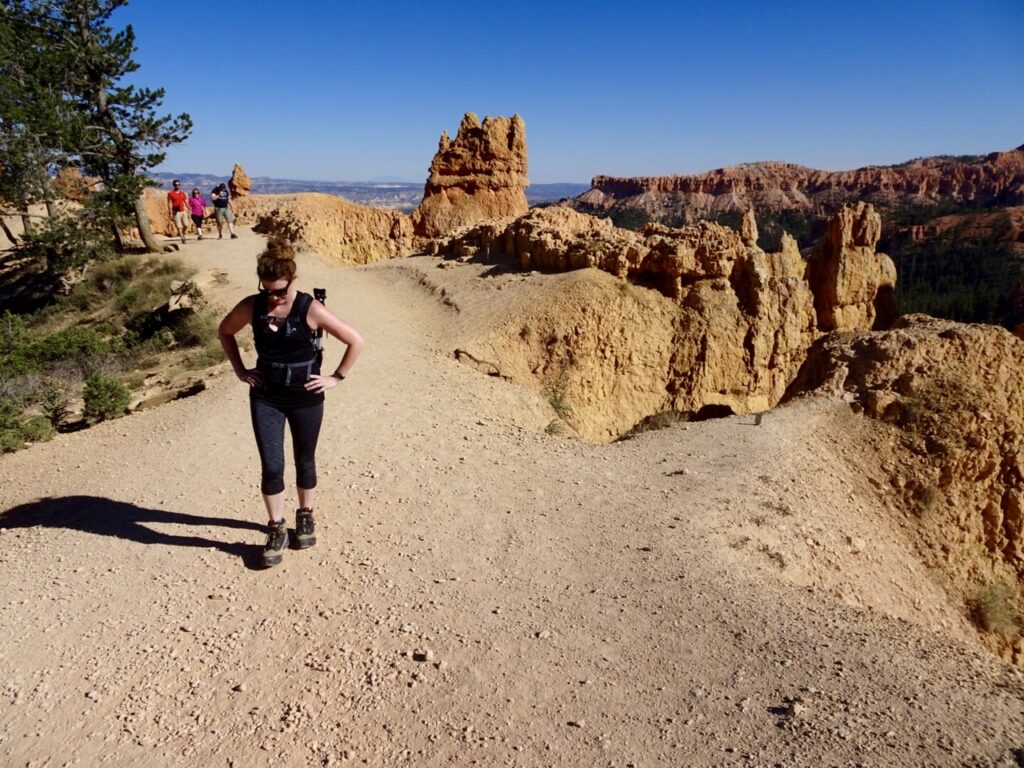 We also walked the rim of the canyon, which was so cool, before driving the length of it to see all of the viewpoints. We stayed until sunset, snapping a bunch of shots from Sunset Point.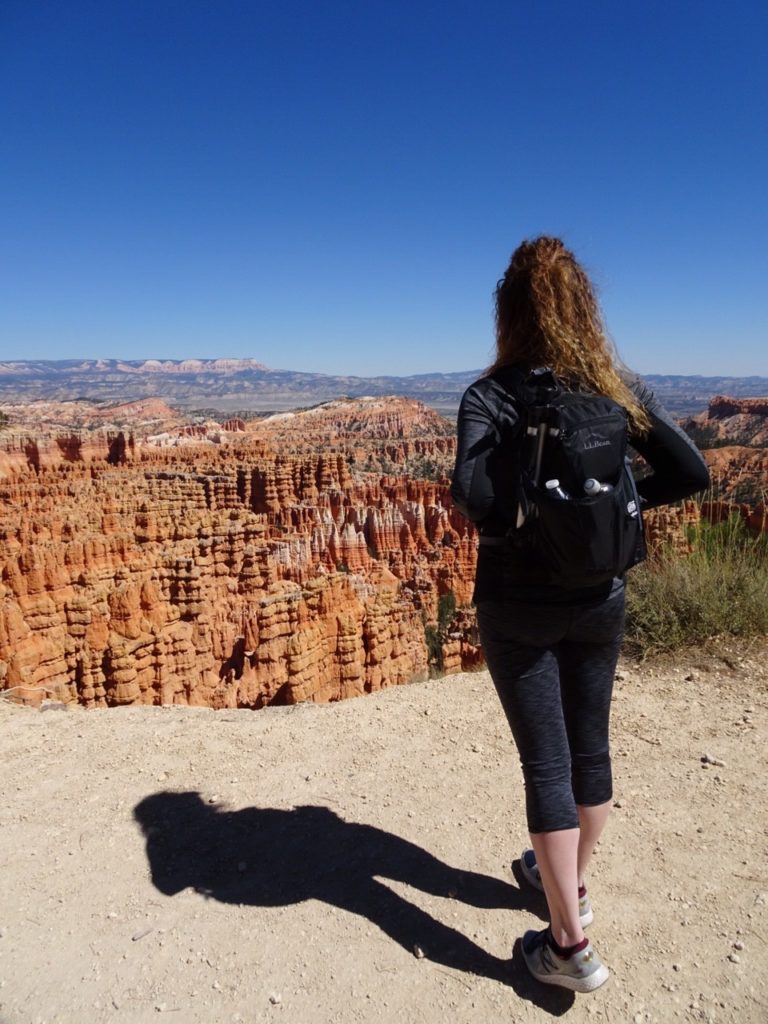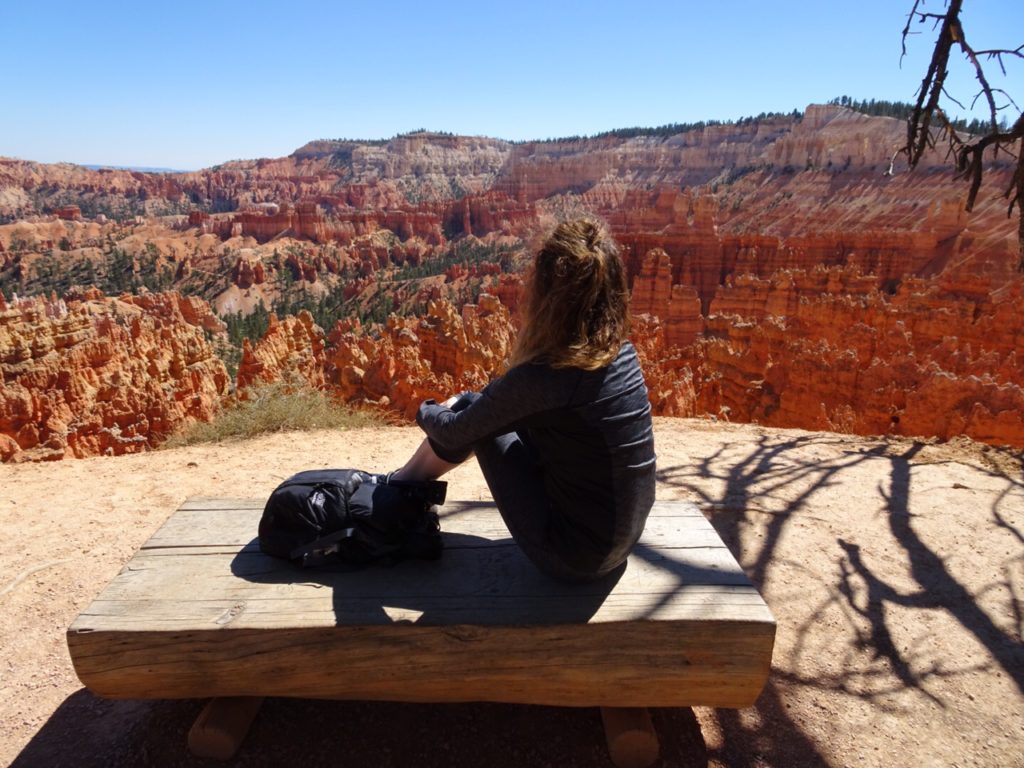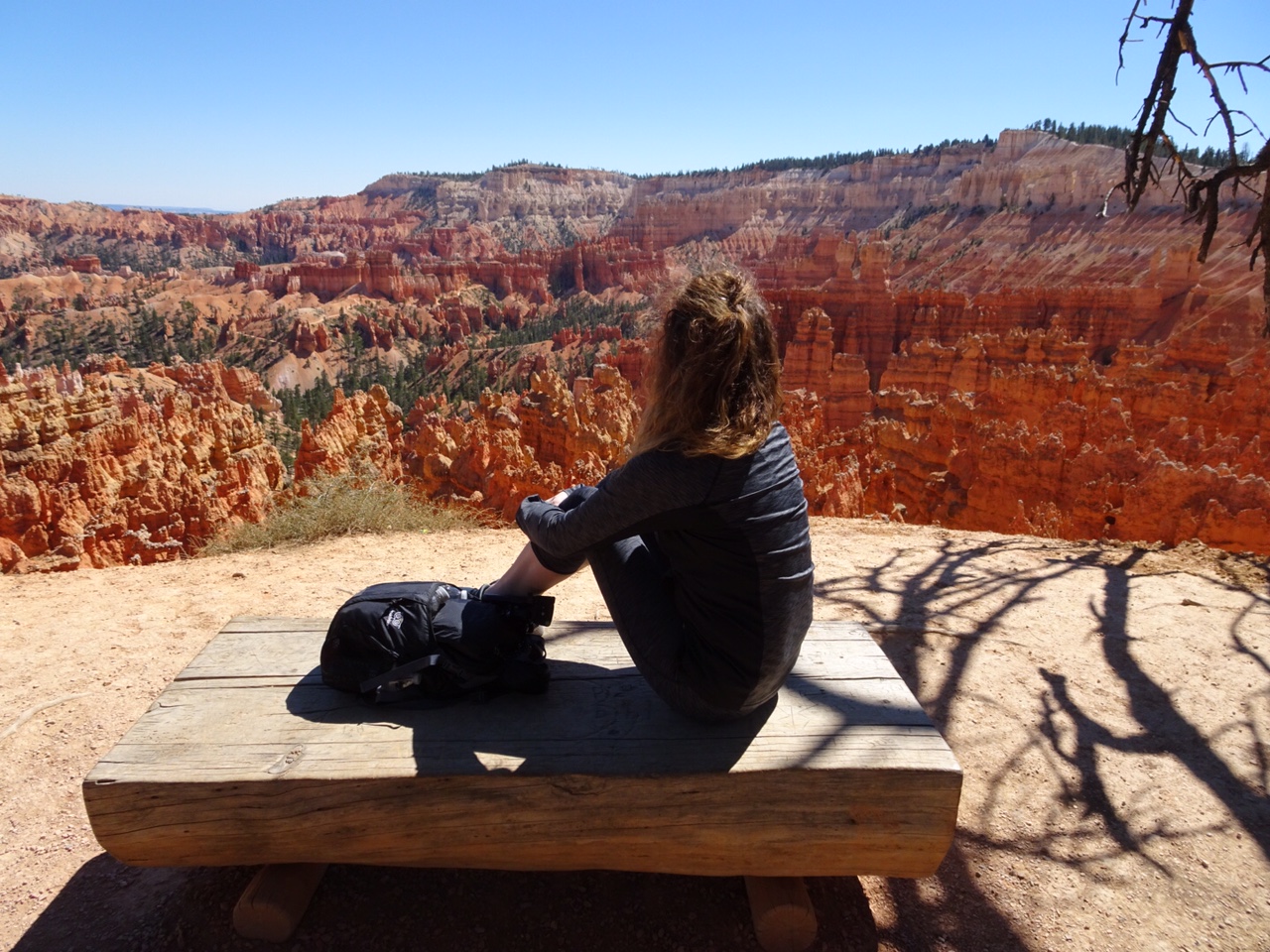 And then we trekked back to our hotel in Springdale, seeing no less than 50 deer along the way.
If we did this again, I'd probably choose to stay in Bryce for the night, because here in New England when there are deer on the road you have to go slowly because they'll jump out in front of your car. I don't know about Utah – none jumped out in front of us – but it was so nerve-wracking that I'd make the choice to stay the night and head back in the morning.