Here's what I'm purchasing this time around from the Sephora Sale. Even if you're not already enrolled in Sephora's program, you can sign up here and take advantage of the Insider savings. It's a free rewards program where you accrue points every time you shop. Your status/level depends on how much you spend throughout the year. (The highest level gets 20% off during this sale, mid-tier gets 15% off, and new shoppers or lowest level gets 10% off.)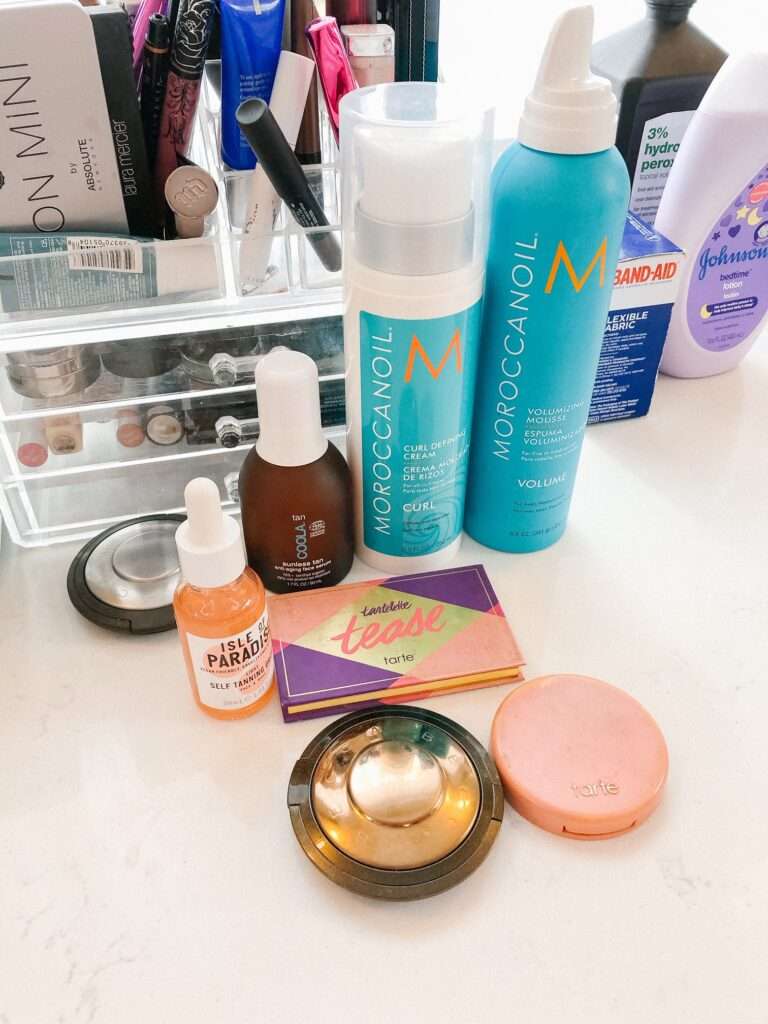 Some of my top beauty items list: 
Highlighter (Champagne Pop) / face sunless tanner / curly hair curl defining cream / volumizing mousse
Self tanning drops (just add to any moisturizer!) / mini eyeshadow palette
Bronzer (Bali Sands) / blush (Flowerchild)
During this sale, I always replace certain items that I use constantly. Most of what I buy never goes on sale except for this twice-yearly Sephora sale. I broke my purchases out below- first my top 10 and then into categories (makeup, skincare, and hair).
Top 10 Recommendations from the Sephora Sale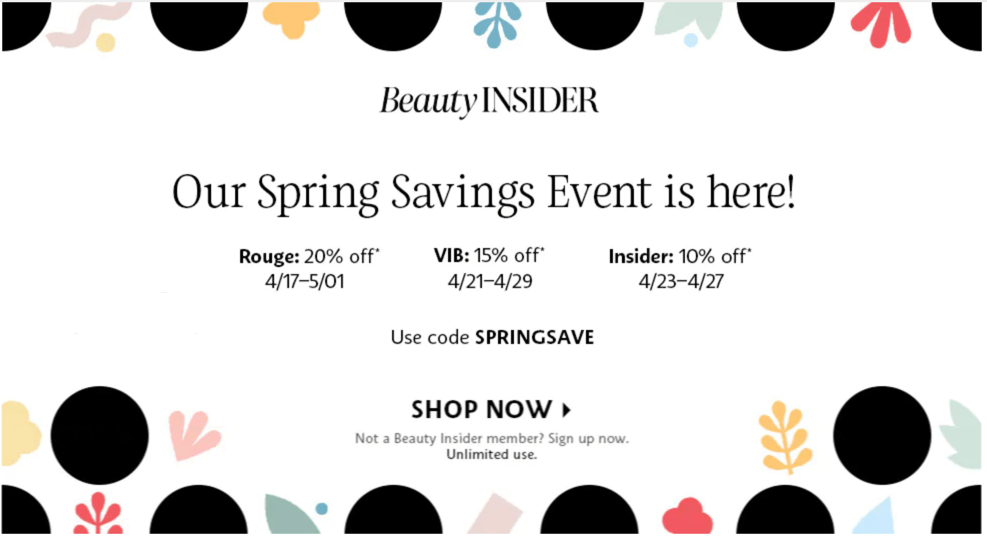 P.S. I'm really trying to stick to brands that are cruelty-free, and most of these are.
Makeup
My makeup routine is fairly simple, but I swear by  this concealer (in Light). It is one of the best I've ever tried. It covers pretty much everything. I also keep rebuying this bronzer (in Bali Sands), because it's not overwhelming on my fair skin.
I've been using this brow pencil for a while (I use the shade "Caramel"), and I love it. It's soft, it blends really nicely, and it lasts for a long time! They also have this version of the brow pencil, and I've been going back and forth between the two.
For eyeshadows, this is my favorite eyeshadow palette.
For fancier occasions, I like this contour palette (it's my favorite of the ones that I've tried) and this contour brush.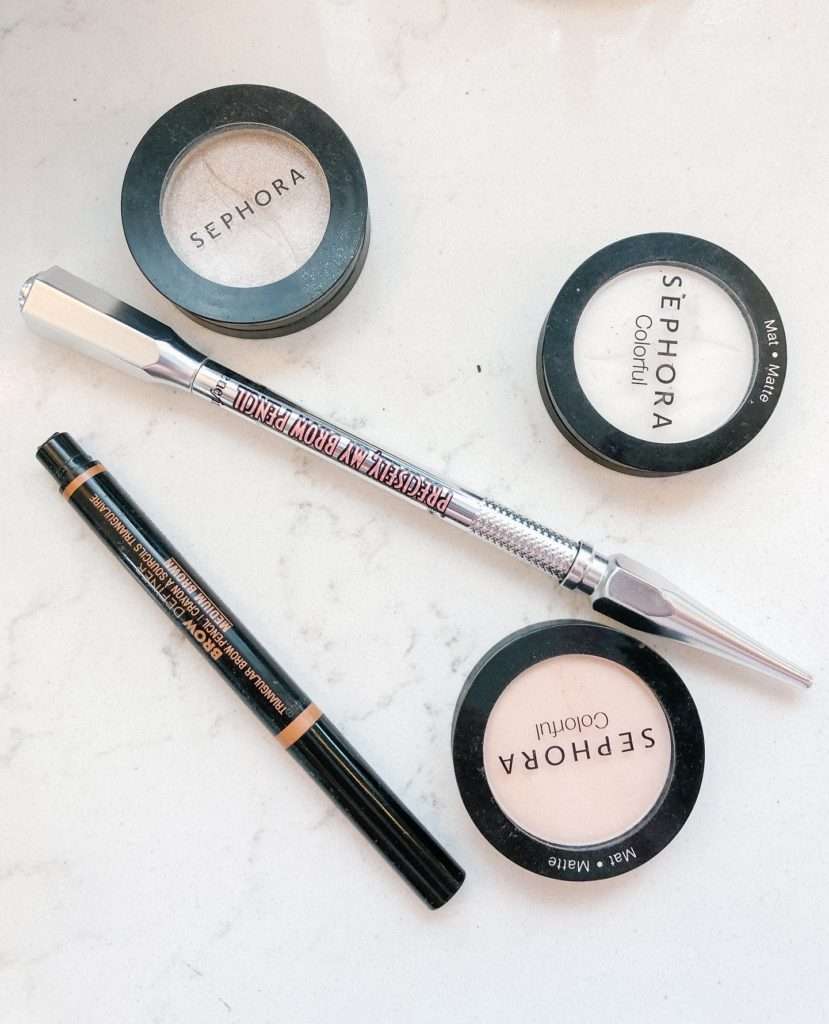 Skincare
Years ago I decided to gift my grandmother with some nice skincare items, and since then she will call me when this moisturizer runs out and ask me to reorder it for her.
I looove this mask/cleanser. I don't use it every day – once a week at most. This helps take care of any pores that aren't looking their best. I have sensitive skin, and this one doesn't bother me at all.
I've been a fan of this exfoliating face wash for years.

Sunless Tanner
For a few years I've been using this foam which seems to have a cult following. It's really good, but you definitely need the mitt! Recently, I started using this sunless tanner on my face. I'd highly recommend it. Full blog post on it coming soon! I also recently started using sunless tanner drops in my lotion (and I'll post more about it in my sunless tanner blog post!).

Haircare
I had been buying an Oribe product for my naturally very curly hair, but my hairdresser recommended one by Moroccan Oil. It's SO much cheaper than the Oribe stuff I was using (like… $50 cheaper per bottle) and it does a great job!
For a heat protectant, this is what I use when I'm going to use a lot of heat on my hair.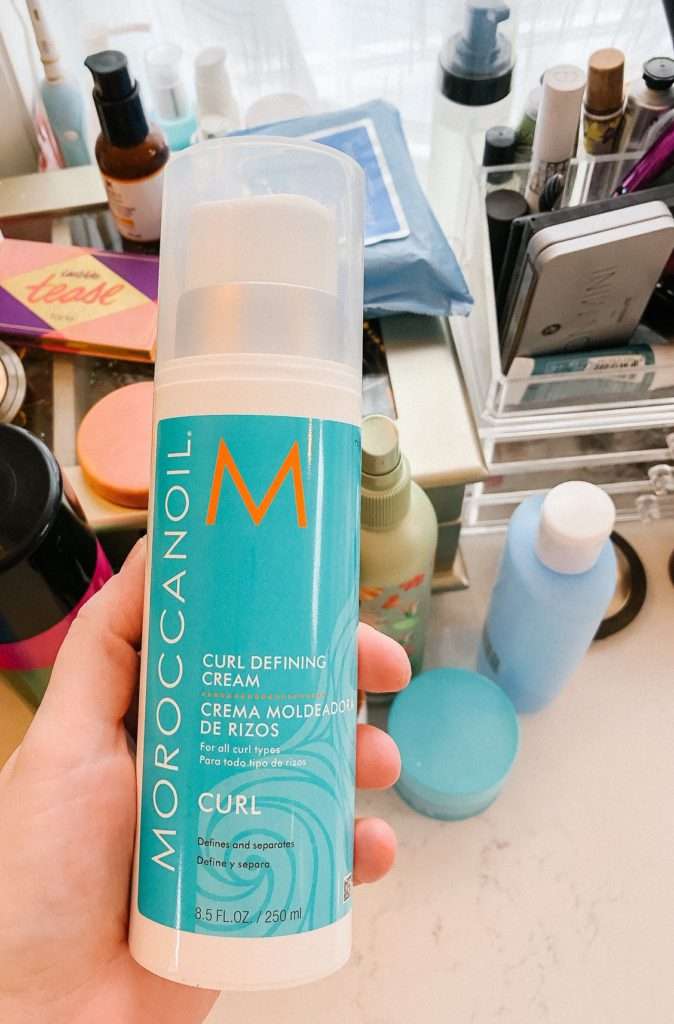 Sale Dates
The sale dates depend on your "status":
VIB Rouge: 20% off during 4/17-5/1 with code SPRINGSAVE
VIB: 15% off during 4/21-4/29 with code SPRINGSAVE
Insider: 10% off during 4/23-4/27 with code SPRINGSAVE
What are you getting from the sale? If there's a product you LOVE, let me know! I'm always interested in trying new stuff!