There are two major sales that I get really excited about: Nordstrom's Anniversary Sale and the Sephora Sale (which used to only be a VIB Sale but is now open to everyone!). Here's what I'm purchasing this time around from the Sephora VIB Sale.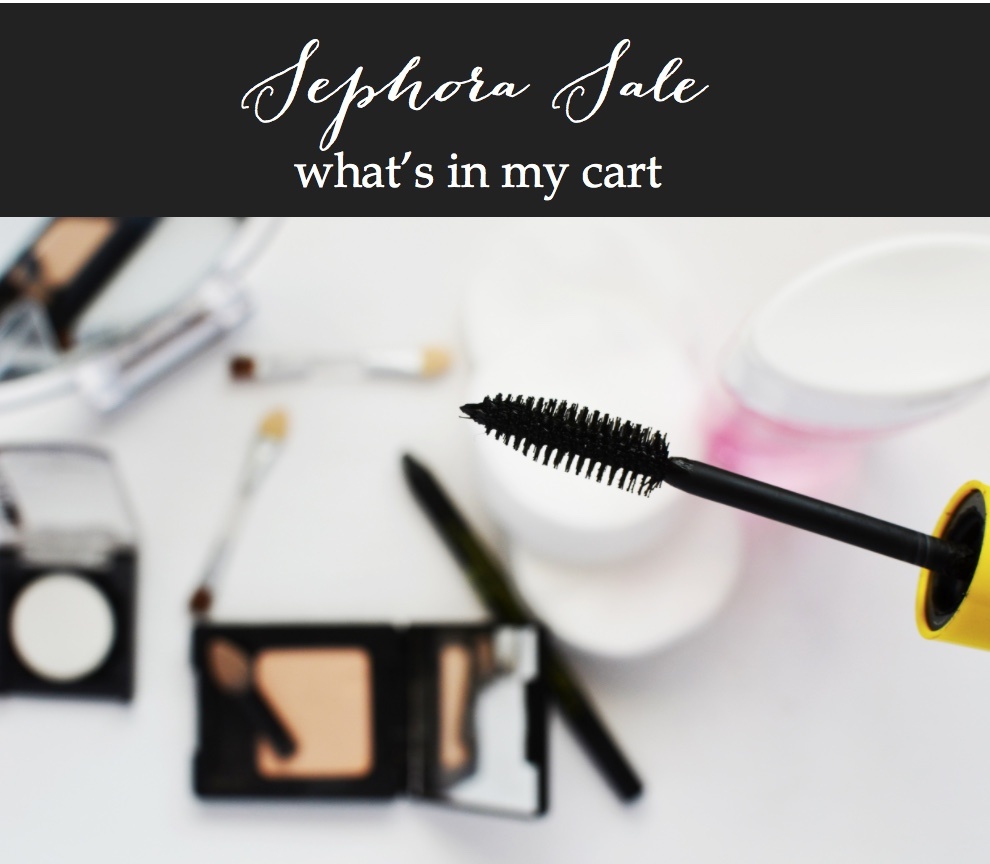 I'm (unfortunately) not at the VIB Rouge level – though if I was, that would mean I had way too much makeup! I'm a VIB, so I'll be shopping November 10. I wanted to share this post sooner for those of you who are at the VIB Rouge level!
During this sale, I always replace certain items that I use constantly, and I also stock up on items for Christmas gifts! This year you can also shop the sale if you're a Beauty Insider (which means you've joined their loyalty program – simple as giving your email address! If you're not already a member, you can join here).
VIB Rouge: 20% off during 11/3-11/6 and 11/10-11/15 with code 20FORROUGE
VIB: 20% off during 11/10-11/15 with code 20FORVIB
Insider: 15% off during 11/10-11/15 with code INSIDER15
Gifts

For your sisters or close friends, I like this contour palette (it's my favorite of the ones that I've tried) and this double-sided contour brush. If she travels a lot, get her the rollerball version of her fragrance.

Probably 5 years ago I decided to gift my grandmother with some nice skincare items, and since then she will call me when this moisturizer runs out and ask me to reorder it for her. I found a gift set that has the cream, plus the face scrub I love (and wanted to replace anyway), so I'm going to buy the set and just break it up. (Note: If you're going to do this, just check the sizes of the items within the set. This set has the 2 items I want in full-size, plus a few minis of products I've used before and really liked.)

Last year my sister gifted these candles to someone in the family, and since then I'm always asked to keep an eye out for them during sales. I'm going to add a couple of these gift sets of the mini candles to my cart so I can give them as Christmas gifts!
Other great gifts to stock up on:

Items I'm Replacing

This concealer is one of the best I've ever tried. It covers pretty much everything.

I've been using this brow pencil for a while (I mix Caramel and Auburn shades), and I love it. It's soft, it blends really nicely, and it lasts for a long time!

I may actually just purchase this set, because it has two full-size products I love: Anastasia Brow Wiz (normally $21) and YSL Touche Èclat Radiant Touch (normally $42). It also has the Bobbi Brown eye I have wanted to try in a full size, and a bunch of mini products. It's about the same price as buying those 3 items separately, but with the added bonus of all of the minis! The set is $75 before the discount.

I looove this cleanser. I don't use it every day – once a week at most. I was blessed with healthy skin (though it's definitely sensitive!), but this helps take care of any pores that aren't looking their best. If you're not ready to commit to a full bottle, there's a mini trio that includes this and is only $18 before any discount.
New Items to Try

For hair: I've been buying an Oribe product for my naturally very curly hair, but my hairdresser recommended one by Moroccan Oil, too. It's SO much cheaper than the Oribe stuff I use (like… $50 cheaper per bottle) so I'm going to give it a try and see how it does! (If you're looking for other curly hair products, this leave-in conditioner from Living Proof is really great, too – it lasts me a while, so I already have a full bottle and don't need to buy it again right now.) I also should really be using something on my hair to protect it from all of the heat I expose it to, so I'm going to try out this heat protector spray.

I've been a fan of this for years, so I'm going to try this face mask from the same line.
What are you getting from the sale? If there's a product you LOVE, let me know! I'm always interested in trying new stuff!