For months I've been working on switching my makeup over to cruelty-free brands. Since starting to make the change, I've been thinking about how I'd talk about it here. It's been about six months since I started this journey, and I feel like "why not now!"
Why cruelty-free?
I've been an animal lover for as long as I can remember. When I started reading more about how makeup brands test their products (or the ingredients in those products), I got pretty uncomfortable. The idea of labs full of dogs, rabbits, etc. who are bred solely for the use of a company and its testing – just felt icky.
So I decided to put my money where my mouth is and consciously support makeup brands that don't test on animals. While not everything in my house is cruelty-free, I'm starting the change with my makeup. For example, I know that some of my hair care brands are cruelty-free but others are not.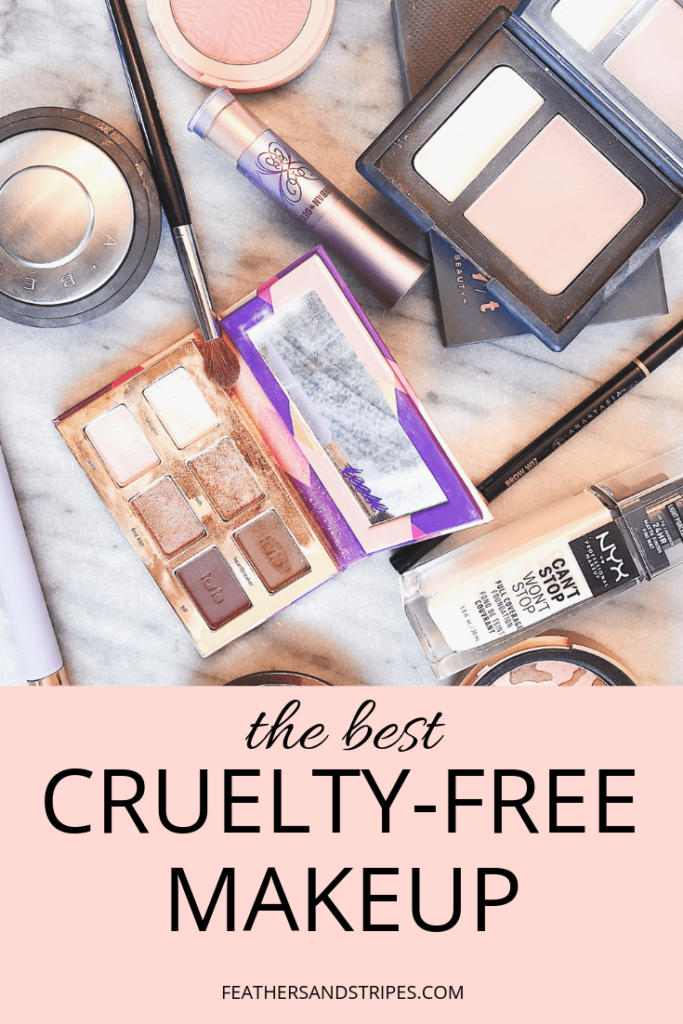 The best cruelty-free makeup
I've used hundreds of different products over the years, and I was thrilled to find out that some of my favorites were already cruelty-free makeup brands (WINNING.). The ones I currently use and think are the best are: this brow pencil from Anastasia (I use "Caramel"), this contour palette, this eyeliner, this highlighter and this bronzer from the same brand, this blending sponge, and lipsticks from this brand (their high-pigment lip pencils are great, too!).
A couple of brands' products that fall into a gray area (for me) are this blush, this eyeshadow palette, and this eyeshadow palette for travel. Why the gray area? Because the brands are cruelty-free (NARS, Tarte), but they're owned by parent brands that are NOT cruelty-free (Estee Lauder, Kose).

The best cruelty-free skincare and hair care
For skincare, I switched my face moisturizer over to this brand in November, and I love it so much that I bought it for my mom for Christmas (while also taking advantage of some Black Friday sales to stock up for myself). I also started using a resurfacing toner from the same brand, and so far I really like that, too. I splurged on an exfoliating cleanser, and I see a huge difference in my skin because of it.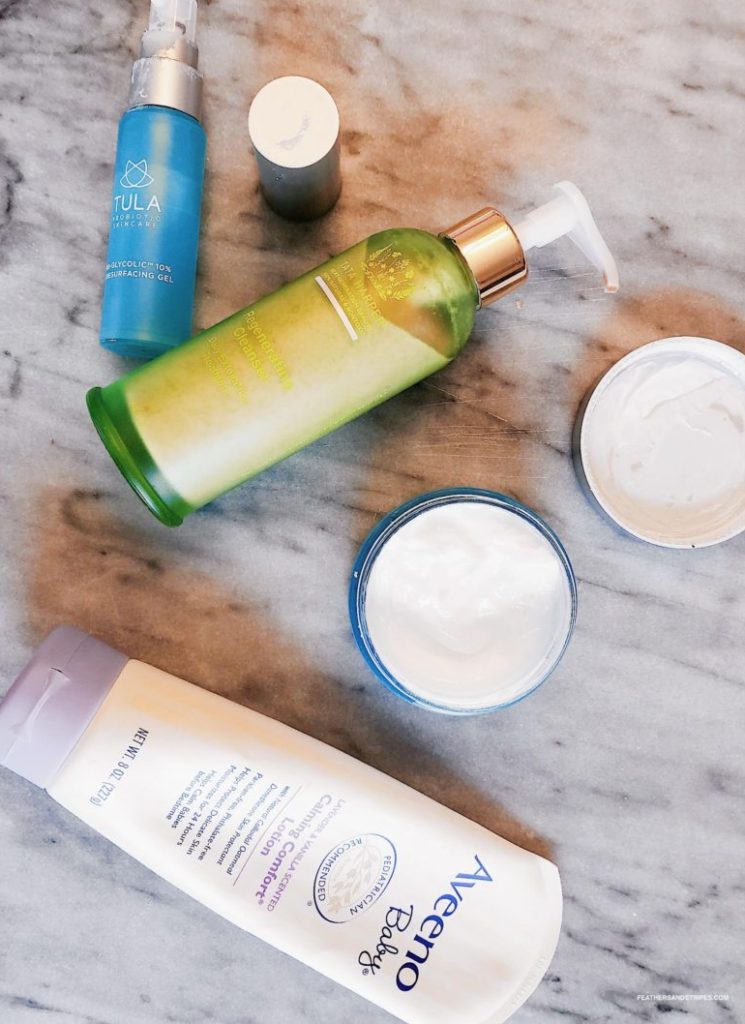 For haircare, my hair stylist recommended this curl-defining gel. It's a well-known brand among the curly-headed 😉 I'm also a big fan of this brand's hairspray and sea salt spray (for textured, undone hair). And this is my go-to for a heat protector. For fighting frizz and maintaining softness in my hair, this oil is my favorite. (My hair is fine, so it can't handle heavy oils.)

For sunscreen, I like this brand because not only is it cruelty-free, but it works well on my sensitive skin (that is very, very fair)!
How to switch to cruelty-free makeup
I decided to start with the cosmetics I use on a daily basis. My process has looked something like this: When it is time to throw out something and replace it, I look up the brand (and parent company) I've been using to see if it's on the list of approved cruelty-free makeup brands. If it isn't, I find (aka test and test and test) a suitable replacement that IS on the list. I have really sensitive skin, so I can't just use any makeup brand.
Once I've replaced those, I'll move on from there. (TBH, I'm also averse to wasting so I didn't want to just toss stuff.)
I found two sites that categorize brands and their products into two black-and-white columns: They're either cruelty-free, or they're not. The one I use most is Cruelty-Free Kitty. It separates items into tiers based on whether you can find them at drugstores or high-end makeup shops.
This is a work-in-progress, for sure, but I'm proud of the progress I've made!
How to find out if something is cruelty-free
There are a couple of sites created solely for maintaining lists of cruelty free brands. Two that I look at frequently are Leaping Bunny and Cruelty-Free Kitty. Oftentimes, containers might include the Leaping Bunny logo or say "Leaping Bunny Certified" right on them. If a brand you're using isn't listed and you can't find the info on their site, reach out! It's so easy to get in touch with brands these days – via Twitter, Instagram, or even a contact form on their website.
FYI, if a personal care brand sells in China, it automatically does not fit the criteria for "cruelty-free." China requires testing on animals by law. Unfortunately, this means that some brands I've loved in the past have to be replaced.
Have you made the switch to cruelty-free or clean beauty? Tell me about it!