I was blessed with naturally clear skin (thanks, fam), but I still have my skin issues. I have a lot of dryness, especially in the sometimes-harsh New England winter, and I get breakouts in the typical spots because I'm terrible at taking off my makeup at night. (If you actually take your makeup off every night before bed, you're probably a saint.) I've been trying some new products over the past few months, and these are my eight favorite beauty products for beautiful skin – specifically for those of us with sensitive skin.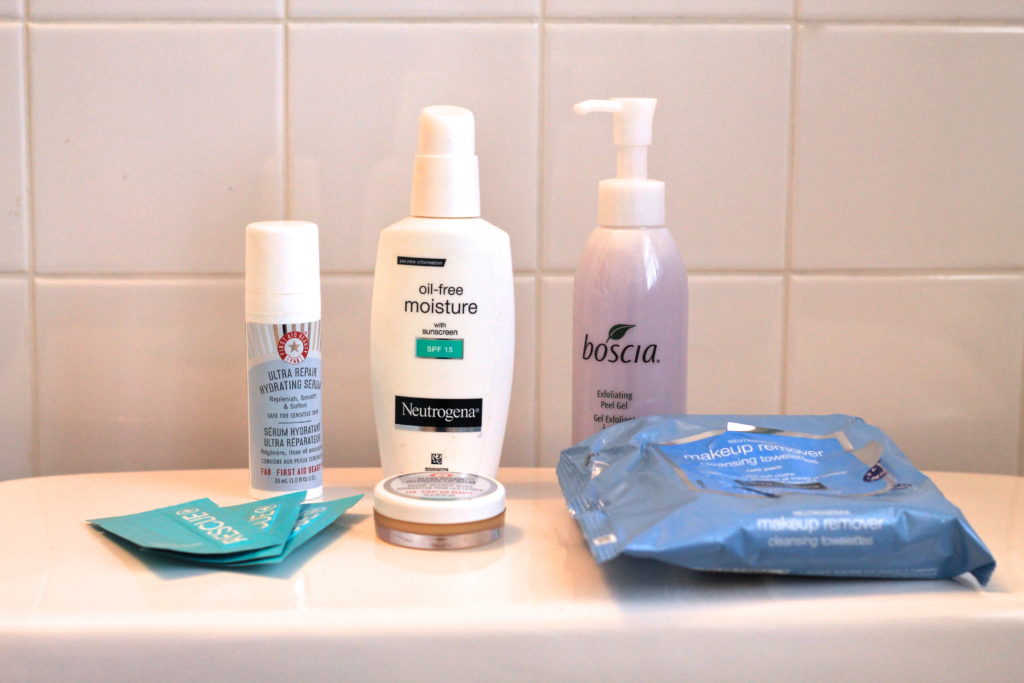 Cleanser
I have two favorites for cleansers: First is Neutrogena Naturals Purifying Cleanser (not pictured because I ran out and haven't had a minute to run to the store!), which I use in the shower to help get rid of any residual makeup. I wear waterproof mascara, so oftentimes it stays on even if I try to wash it off before bed, and this helps take the rest of it off in the morning. (At night I usually use these makeup remover towelettes, because they're so easy to use.) Then I'll use Fresh Soy Face Cleanser, which leaves my skin feeling super soft.
Serum
The first time I got a serum, I was slightly confused on how to use it. I've heard that some people layer it underneath moisturizers for both day and night, but I found that using it solo before bed did the trick for extra hydration. The First Aid Beauty Ultra Repair Hydrating Serum or the Rescue Serum (which comes in little packets so you can easily travel with them) are both great picks for extra hydration while you sleep. I use these serums on my face and neck, but I do avoid the spots on my face where I tend to break out.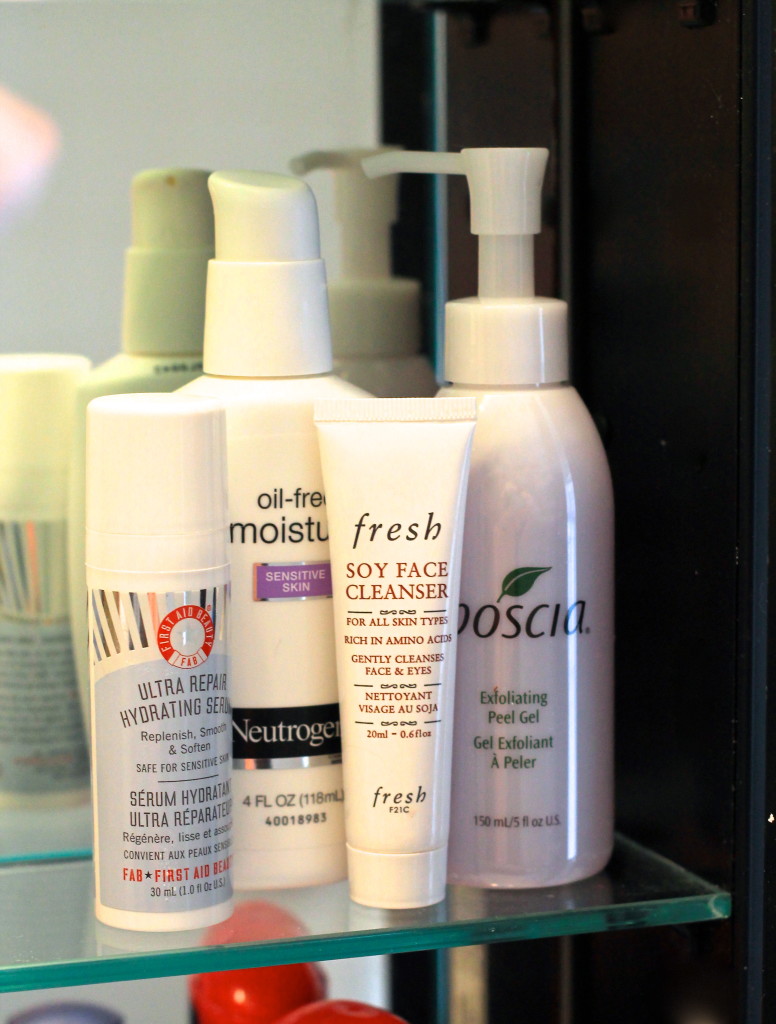 Moisturizer
I have a few moisturizers I love for different reasons. My tried-and-true Neutrogena Oil-Free Moisturizer (includes SPF 15, which you should really be wearing every day!) is something I keep buying because it is not crazy expensive, it's great for my sensitive skin, and it's easy to find. I wear it year-round, so I'm protecting my skin from the sun even in the winter months. (Added bonus: If you leave the house and forget to put sunscreen on, you at least have some on your face!) They also have a sensitive skin formula if you want to try that first, but I haven't had issues with any of their moisturizers. Specifically for lip moisturizing, I am a huge fan of First Aid Beauty's Ultra Repair Intensive Lip Balm, which I'm pretty sure they made just for me. It's smooth, long-lasting, and smells minty. You can layer it under or on top of lipstick. I always use this a couple of hours before putting on a matte lipstick, since those can be extra drying.
Exfoliant
For years I've used the same exfoliant, and then I came across Boscia's Exfoliating Peel Gel and my world changed. It is a gel that you put onto wherever you have a blockage, rubbing in a circular motion. It goes on as just this unassuming gel and then turns into a gritty feeling substance as it removes dead skin cells. Kind of gross, kind of amazing. I use this sparingly, about once a week, and only on the spots where I see that I need it.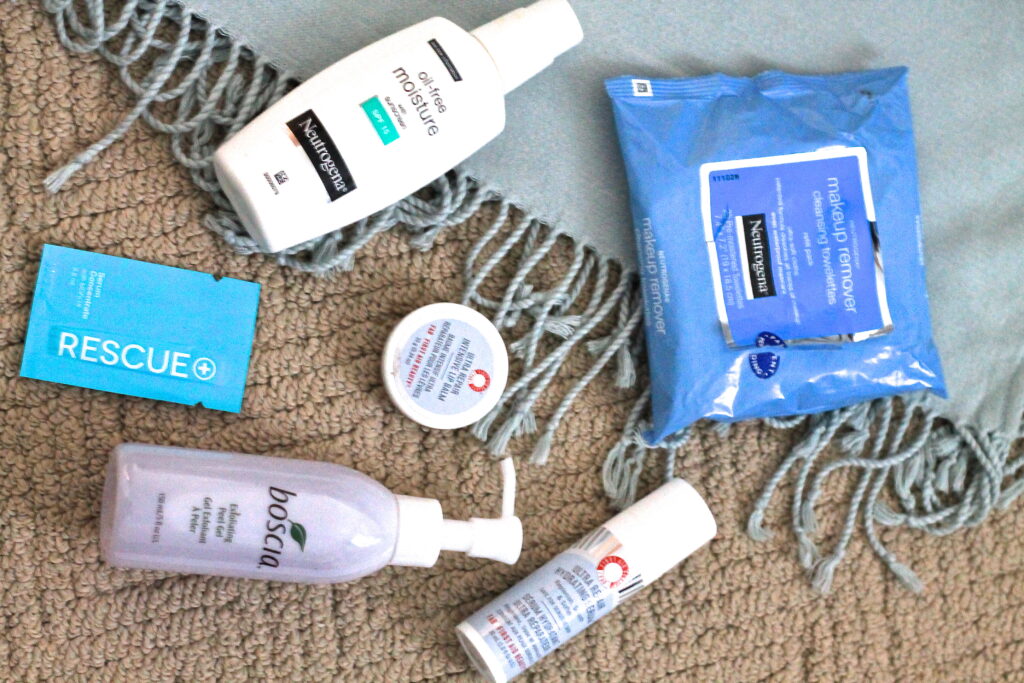 All of these products have worked well for my (very) sensitive skin, so I hope if you have sensitive skin, too, that they will be helpful recommendations! Is there anything I didn't mention that you use? Would love to hear about it!
Shop the post: