My first memory of buying sensitive skin beauty products (outside of the drugstore, that is) was in my early teens, when my mom took my sister and me to the Clinique counter at our local Macy's to reupp on her own moisturizer.
There, we chatted with one of the sales associates and learned a bit about their 3-step product line. We went home with (from what I recall) a large bar of facial soap, a cleanser, and a toner. Did anyone else use their products in the teen years?
Prior to that, I hadn't ever really paid attention to skincare other than slathering on sunscreen. (Because of my fair skin, I have always equated beach trips with sunscreen reapplication every 30 minutes – aka I spend more time putting on sunscreen than I ever have splashing in the waves or building sand castles!)
Now that I'm in my (early) 30s, I'm noticing fine lines appearing, wrinkles where I never thought I'd see them, and a general change in my skin. I was blessed with good skin (thanks, ancestors), but I still really want to take care of it. I have acquired some products over the past 6 months or so that I really wish I had in my 20s.

Face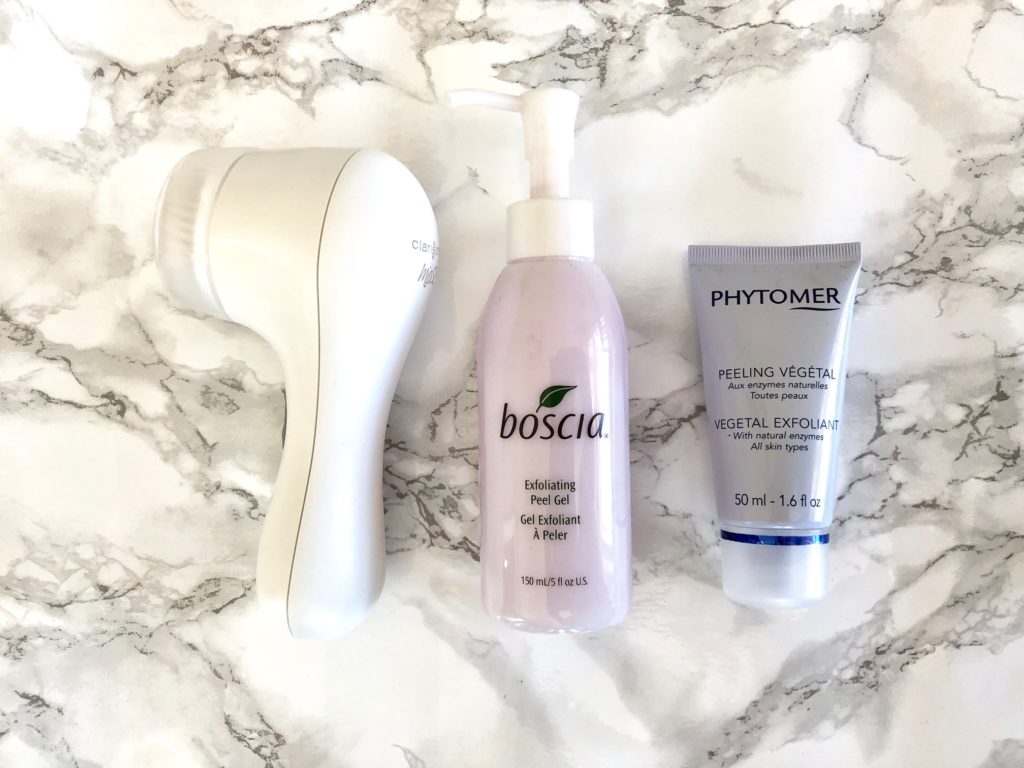 Clarisonic
I had heard of the Clarisonic tools for a while, but I had never tried them until a facial last winter in Boston. My skin felt so soft afterwards! I did some online reading about the Clarisonic and asked for one for Christmas. I now use it at least once a week, though I've been told you should really use it twice a day. (Mama doesn't have that much time!)
Peel gel
I've talked about this "peel gel" before, in a post about the best products I've found for sensitive skin, but this is one of my holy grail products. It was recommended to me by a Sephora associate a few years ago, and I've used it ever since. It actually replaced a (much more expensive) product that I had purchased at a spa after a facial.
Facial in a bottle
If I could only buy one face product for the rest of my life, this Phytomer peel product might be it. You only need to leave it on for 5 minutes and then wash off, and it feels like you just came out of a facial! It has a steeper price tag than a lot of the other face products I use, but it's definitely worth it in my opinion.
Hair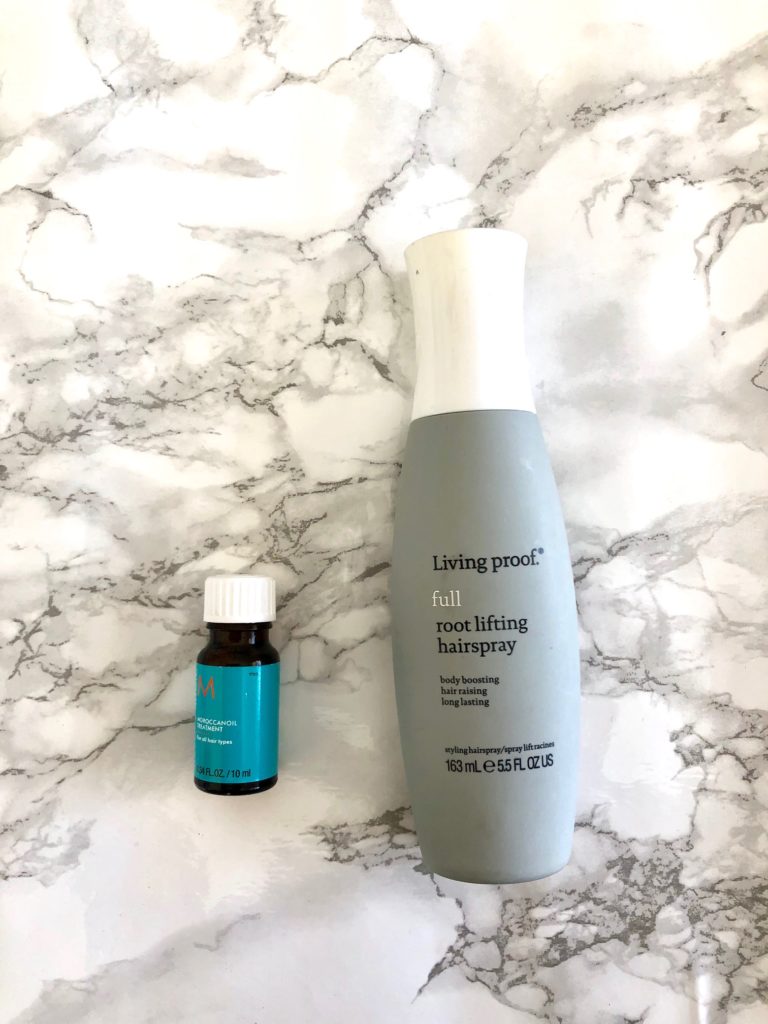 If you've never had to worry about breaking out in a rash from hair products, then bless you because having really sensitive skin is no joke! I always test absolutely everything that goes on my skin before putting it on in large amounts, and that includes anything for my hair.
Hair oil
Speaking of dry air, it wreaks havoc on my hair. I got this hair oil as a sample in a recent beauty order. I just use a small drop during the dry days and it makes my hair much softer. It definitely takes away that straw feeling! (My hair is really fine, so if you have thicker hair you probably would need more than what I use.) I only use this about halfway down my hair and concentrate it on the ends. This stuff is so good that I have already bought it for one of my sisters and one of my friends!
Volumizing spray
I am always trying to get more volume in my hair when I straighten it. I saw this volumizing spray and decided to give it a try because I've had good luck with other products in the same line. The spray plus teasing creates some major volume!
Hand cream
Hand cream
Living in New England, we have some really cold days and some really dry days, and that combination means extra dry skin. I use this hand cream at night before I go to bed, and it helps to combat dry hands. It is seriously the best hand cream I've ever used.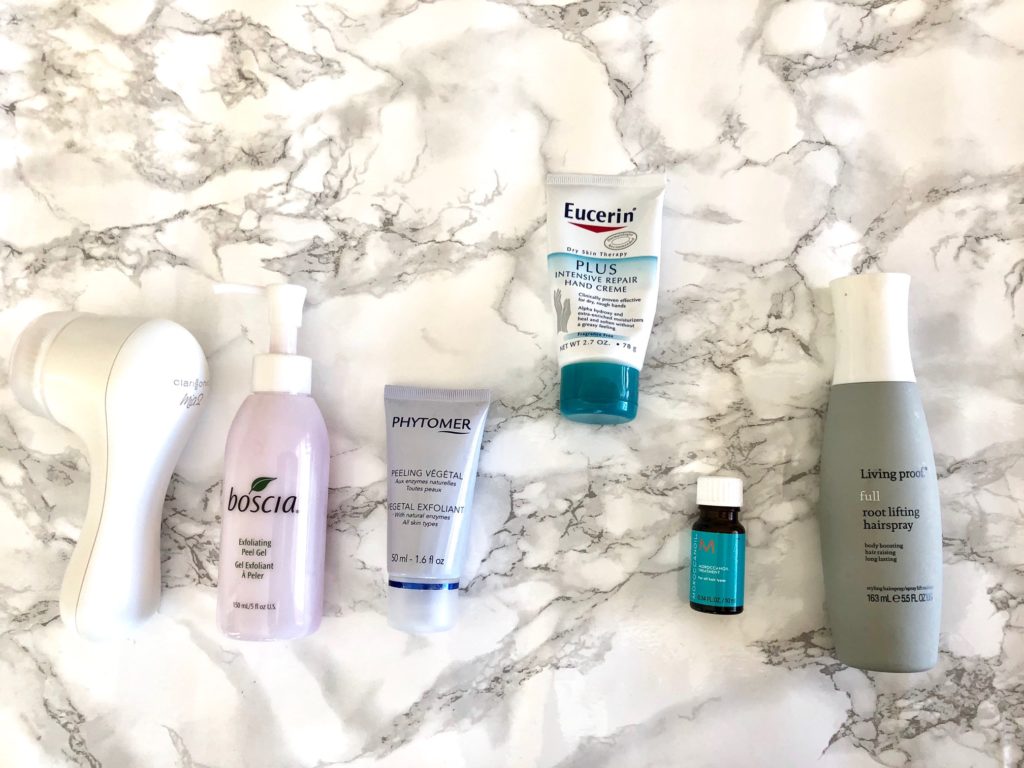 Shop the post: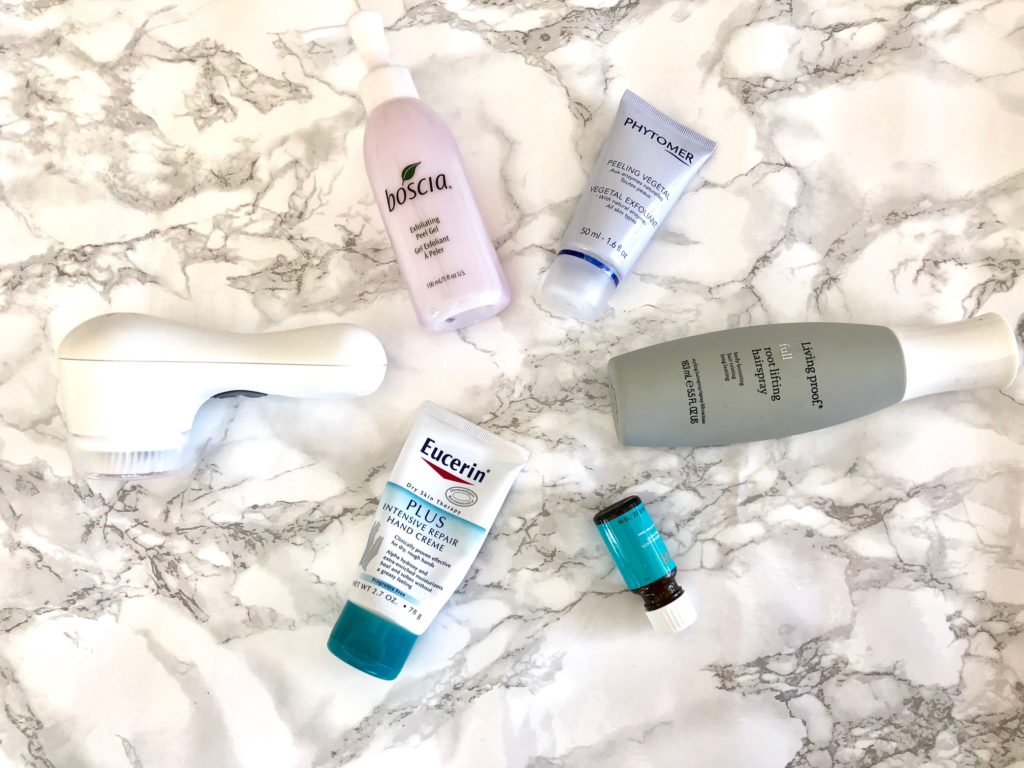 This post originally appeared on March 19th.