We're finishing the process of putting together a big girl bedroom for our little miss, so today I'm sharing the mood board and some of my thoughts about this new big girl room!
When we moved back into the house after our big renovation, we thought we would be finishing some inside details in the near future. (Things like window seats, built ins, etc. that weren't able to be completed before our move in.)
That turned into waiting until Spring, which obviously turned into waiting indefinitely as we don't want anyone in the house doing work right now with covid.
As our due date for Baby #2 was looming, we discussed the best timing to do a room swap. Was it better to transition before the new baby or wait until after? Ultimately, we decided that the transition would be easier to do before the baby. So E moved into the bigger of the two bedrooms and the nursery is slowly moving into the smaller. (Our little guy is still in our room.)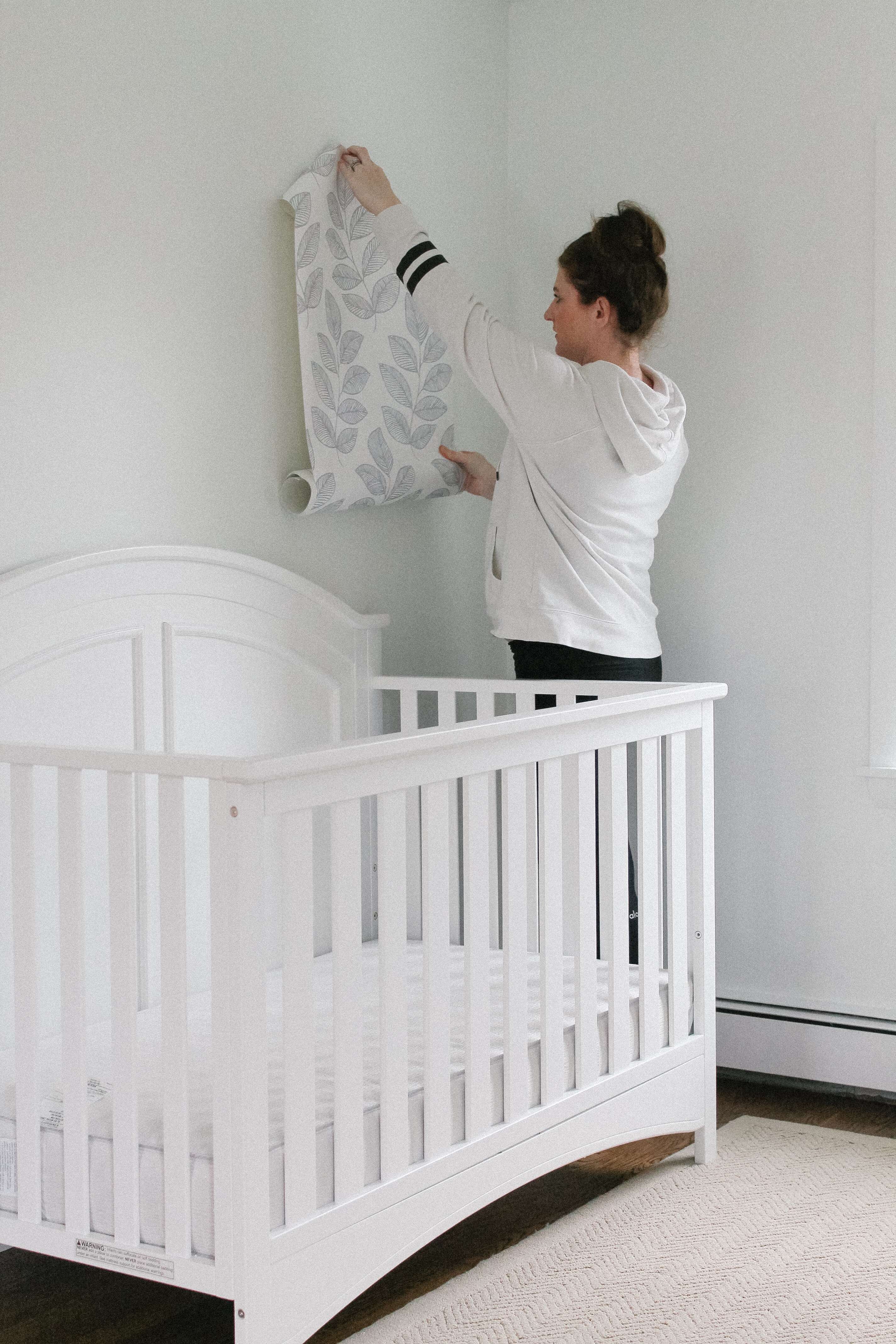 This beautiful crib (c/o) was supposed to be for the new baby, but E loved it so we bought the conversion kit and turned it into a toddler bed for her new room instead.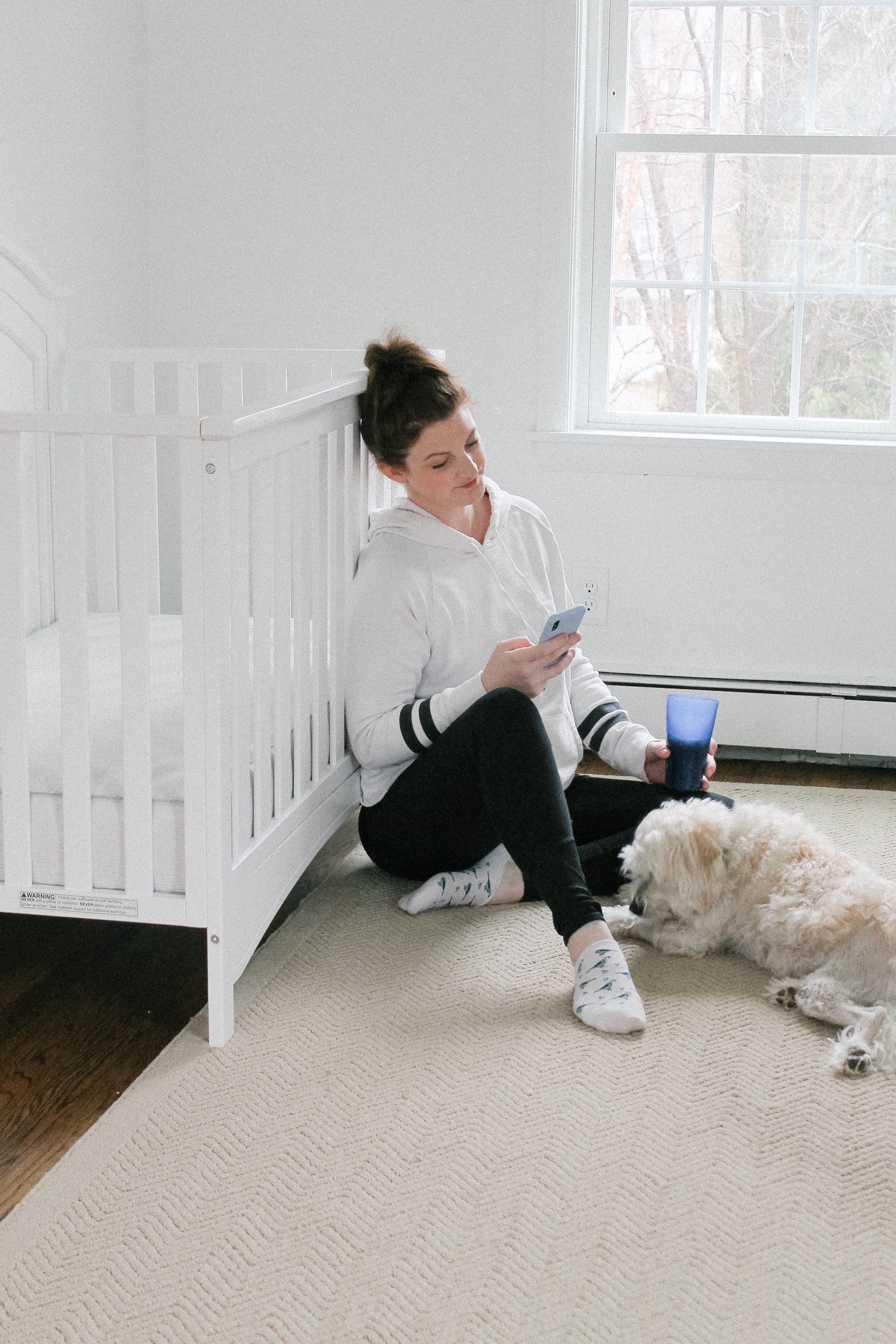 A purple and white big girl bedroom
Here's what we are putting together for her big girl room!
The one request from my client (hah) for this room was "purple." Literally everything I asked about, I was told that it should be purple. Walls. Bedding. Curtains.

I decided to keep mostly neutrals with a pop of color, much like I did for E's baby girl nursery, which was ivory and gold with pops of pink. That way, we won't be repainting every time her preferences change.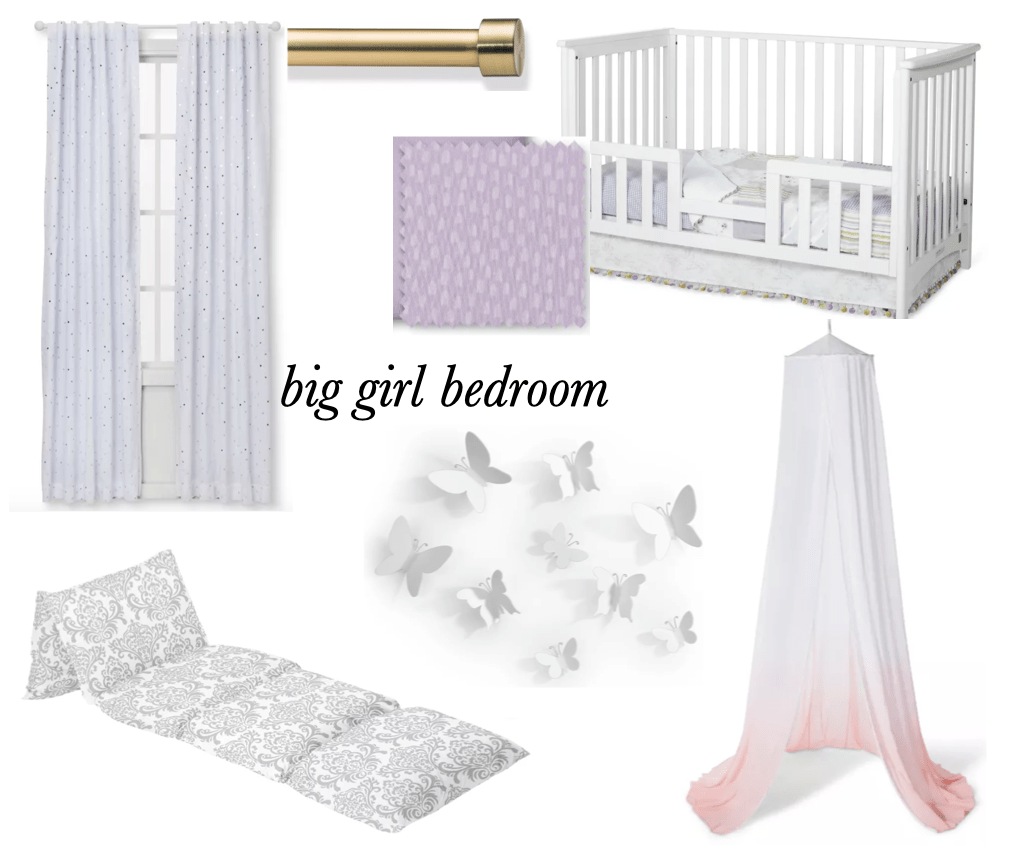 Star curtains | brass curtain rod | purple sheets | reading lounger | wall butterflies | ombré canopy
Highlights of the "big girl" room
A day bed: We bought this originally to have as a guest bed when our playroom needed to do double duty as a guest room.
Her toddler bed: We used the conversion kit to turn this crib into a toddler bed. I love that it can also become a full size bed when we are ready for that!
A reading nook: Reading books is one thing we do as a family ALL of the time. Both T and I grew up reading a lot as kids, so it's something we love to do together. I decided to take one cozy corner and turn it into a reading nook, complete with bookshelves on the walls and a canopy tent to enclose the space. I got a lounger that just needs 5 pillows to stuff it, plus a fuzzy rug.
Butterfly accents: At some point when E was tiny, my mom started calling her "Butterfly" which I just love. It totally describes her – dainty, light, and always on the move. I found these super cute wall 3D butterfly decals and ordered them to put on one of the larger walls.
Purple bedding: I decided to keep the purple to a minimum, but E was THRILLED when her new purple bedsheets came in. I got them in a twin size for the daybed, plus she already has matching crib sheets. They're budget friendly but also really soft!
Brass accents: I love the warmth of these brass curtain rods. It's actually the same style rod we have in the nursery. They look great against the white/silver star blackout curtains!

I'll share progress photos as we finish putting the room together… I can't wait to see how it comes out, because I just love each piece individually for a bright toddler bedroom!