If there's one room in my house I love without fail, it's our bedroom.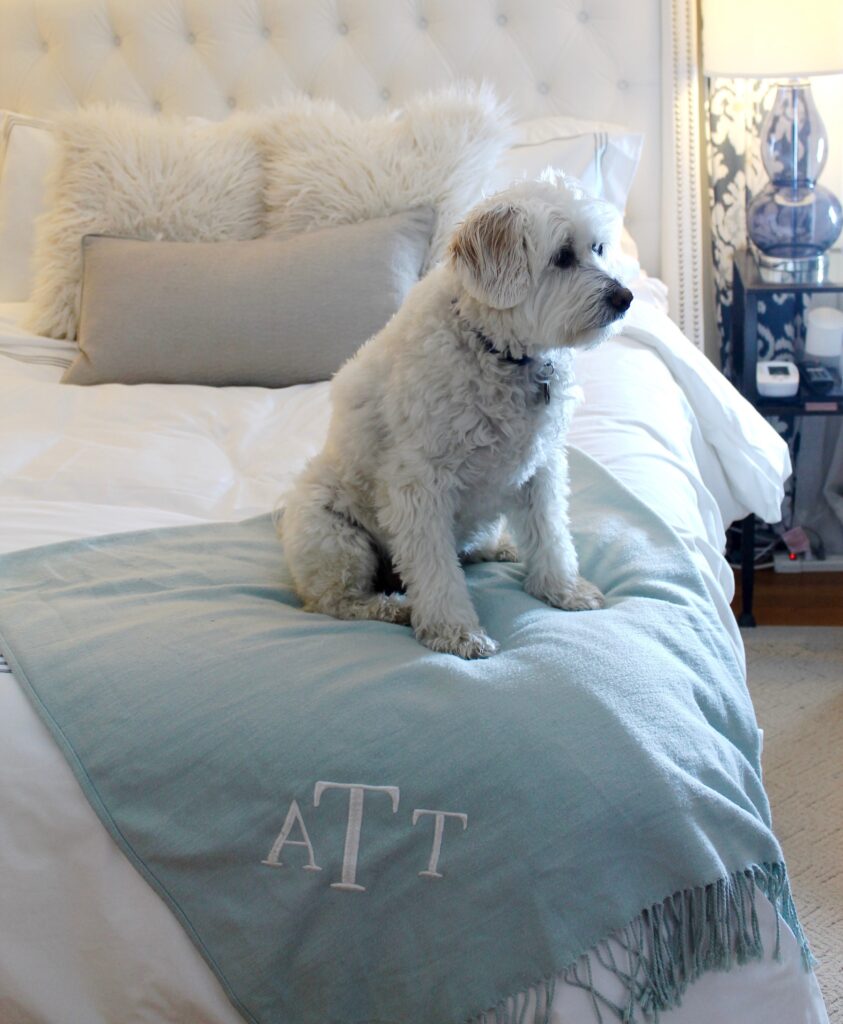 Sure, there are some things I would change (like adding a couple more windows for more light) – but for the most part, it is the calm space I want it to be. It's mostly decorated in neutrals with small pops of blue; it's functional, meaning the furniture we have works for us; and it's comfortable.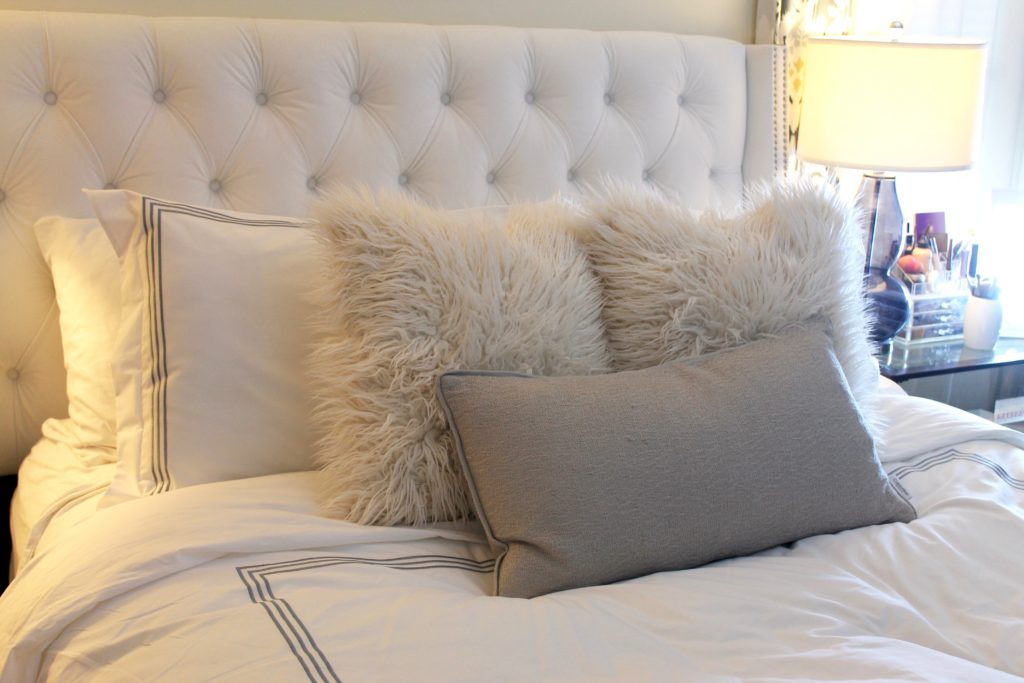 duvet cover (c/o), shams (c/o), headboard, lamps (similar)
One question I get a lot is how we keep a white headboard, sheets, and duvet cover clean with a dog. And it's not that we don't let Sprout in our room – in fact, he sleeps on the bed every night! I truly believe that if you have good quality bedding, you won't have a problem keeping it clean. (It doesn't hurt that because he's a white dog it's easy to see when his feet are dirty!)
When we were registering for our wedding a couple of years ago, I registered for the things I knew we wouldn't normally splurge on for ourselves. (And I would 100% suggest that you do the same if you're getting married soon!) At the top of my list were the everyday things that don't get thought about much but definitely get a lot of use: towels, sheets, duvet, lamps, etc.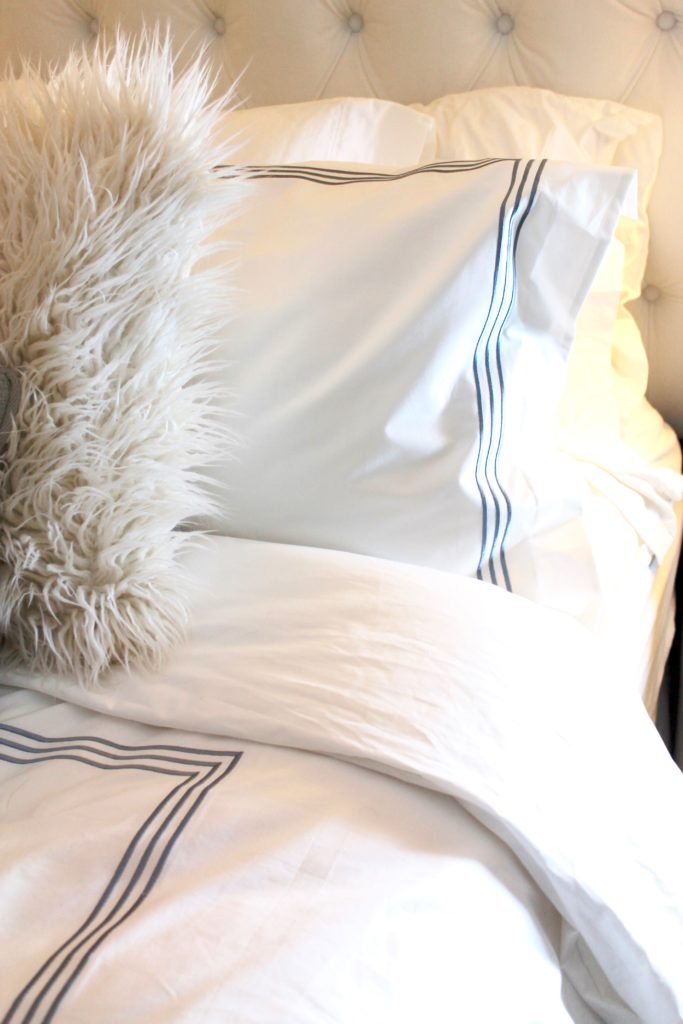 One thing I am SO glad we registered for: bedding. Seriously, life changing. There are some days that I have to absolutely drag myself out of bed, but I would much rather have that problem than not be comfortable! The one mistake I made with this bedding is that I originally thought I was going to want to switch it out after a short time (I like to change up our bedding every so often so I don't get bored with the patterns), but I really wish I had gotten this duvet cover and these shams monogrammed. I've mentioned before that I love a good monogram, and I've always wanted a duvet cover with a monogram on it – I definitely should have gone for it with this one! These are 100% organic cotton and are so, so soft. I know they're going to be on our bed for a while (and I'll probably switch out the pillows to refresh for the spring!).
Now when I'm going to friends' weddings, I try to get something off the registry that might not sound too thrilling (like a mattress pad or a pricier duvet) but that I know will make a difference in their everyday lives!
I'm curious – what's one thing you registered for that you are happy about?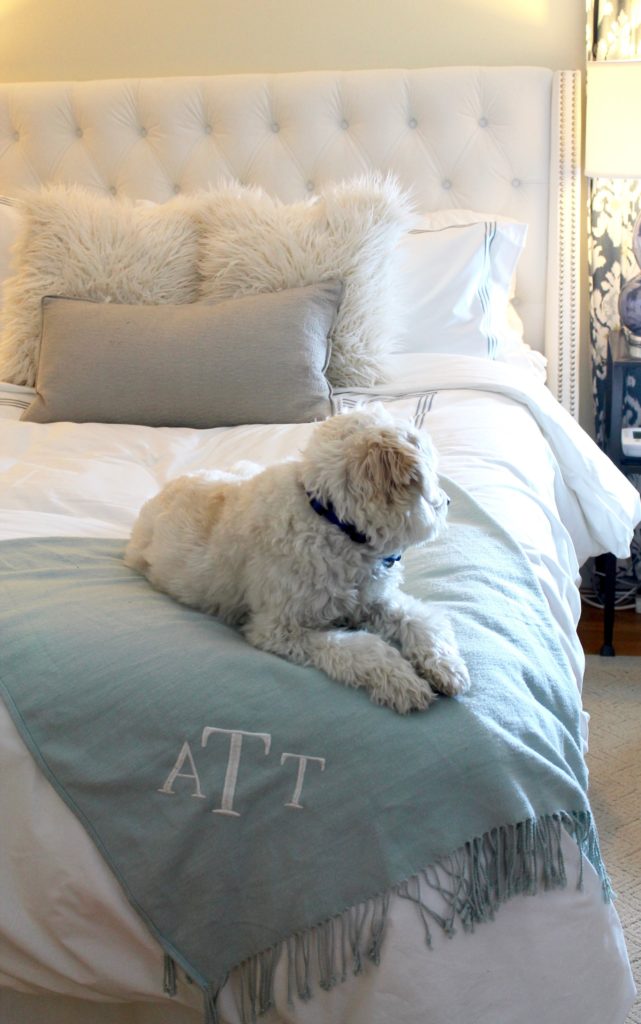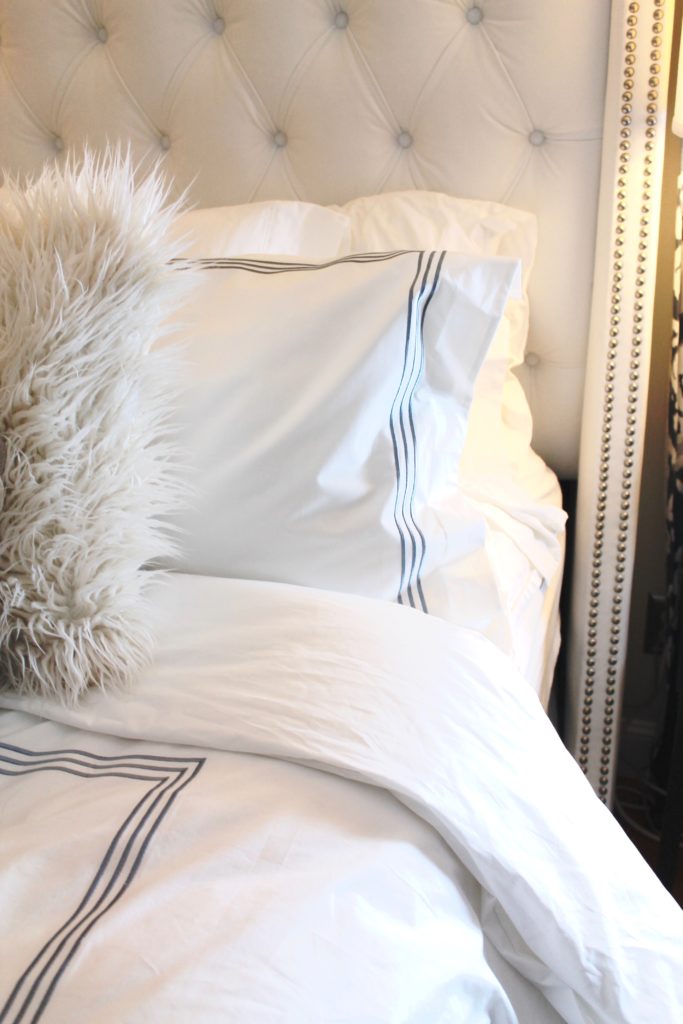 Shop the post: