We were supposed to be on the Cape this weekend but for a variety of reasons we didn't make it. Instead, we had a really fun weekend in the area, taking two mini trips on Friday and Saturday.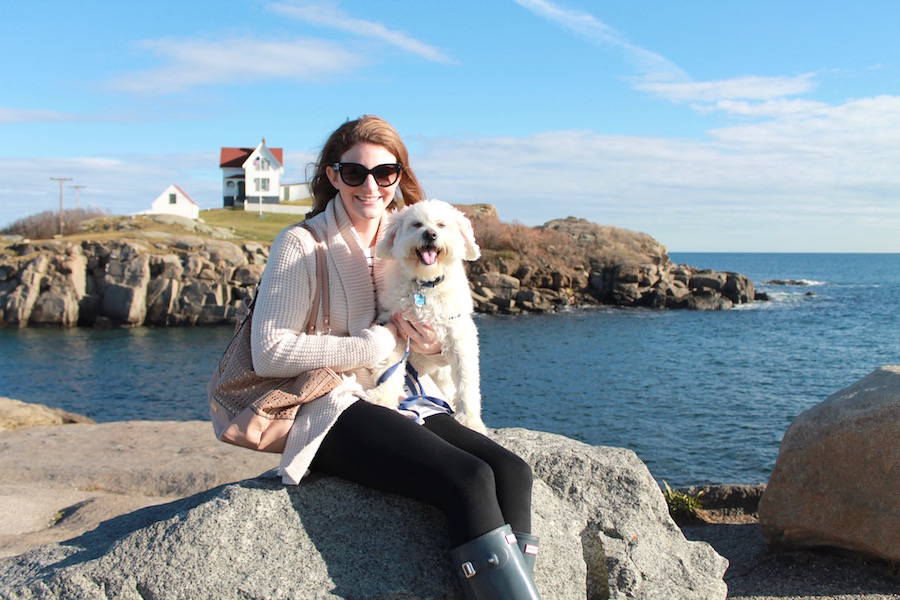 Shop my look:

Friday we drove out to a little park in Central MA for an afternoon hike. It was a beautiful day and so nice to be outside! I didn't take the camera with us that day, so …
Saturday we took a half-day trip to the York, Maine area.
When we were trying to decide what to do and where to go, we were looking for a pet-friendly town that would let us bring Sprout with us for the day. We settled on the York area because it's super pet-friendly and because we wanted to bring Sprout to the beach for the first time! He's been to the pond near us a million times, but he's never been to an ocean beach. I was SO excited for his little paws to touch the waves.
The thing I didn't think about was how cold the ocean would be on a 45 degree day.
Bad dog mom.
But he got to run around the beach and touch the waves.
(BTW you'll see a long orange leash on him. I was going to Photoshop it out but thought it was worth mentioning for you other dog lovers. We use what's called a check cord, which is 30′ long and perfect because his recall is not perfect. AKA I will call for him and he'll walk the other way! Having the check cord is the perfect compromise for adventures like hiking or here on the beach, because he can run to his little heart's desire, but we still have some control. Especially if he sees a squirrel in the woods, because otherwise it would be game over. Definitely recommend investing in one of these leashes – they're only $20! – if your dog isn't so great on the recall but you still want to do these sorts of long walks!)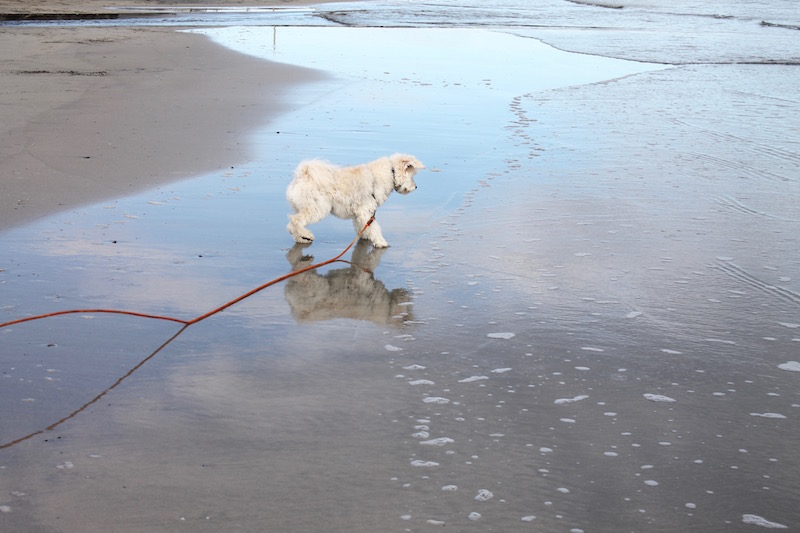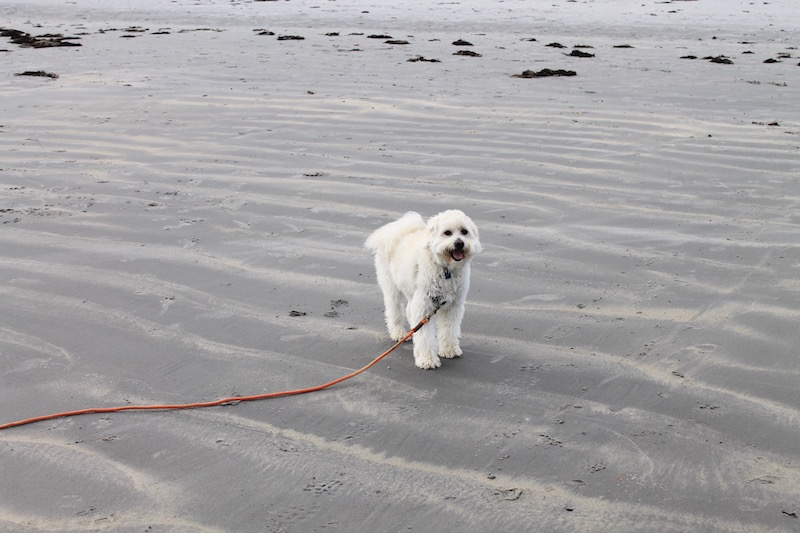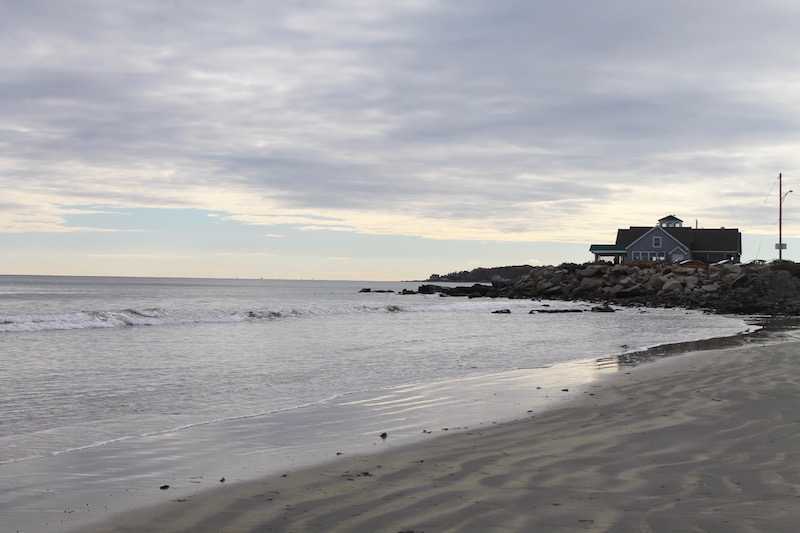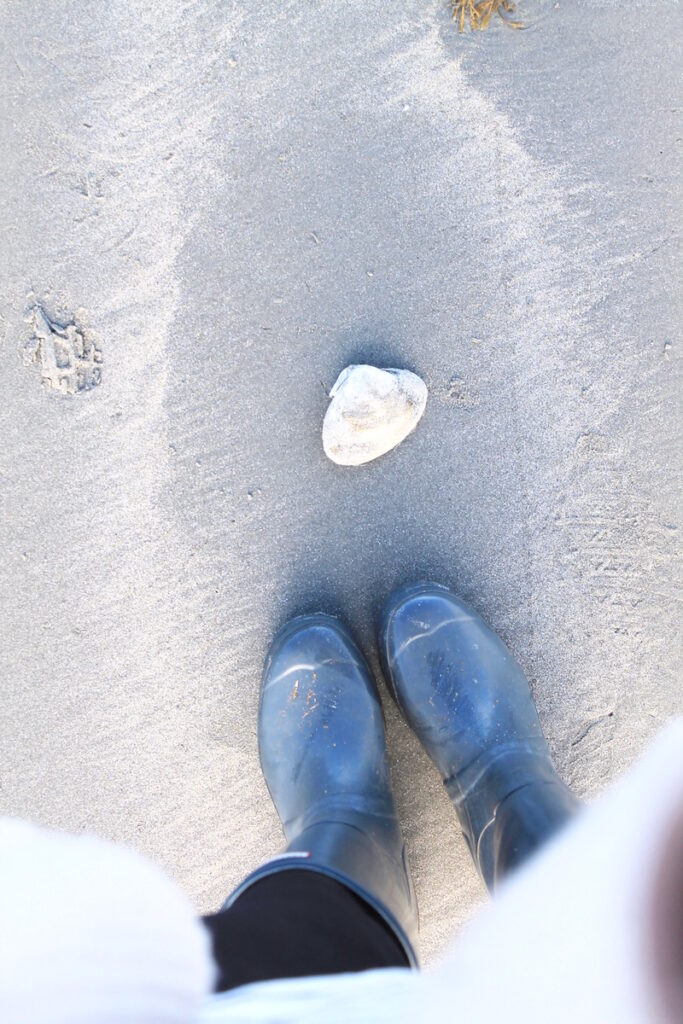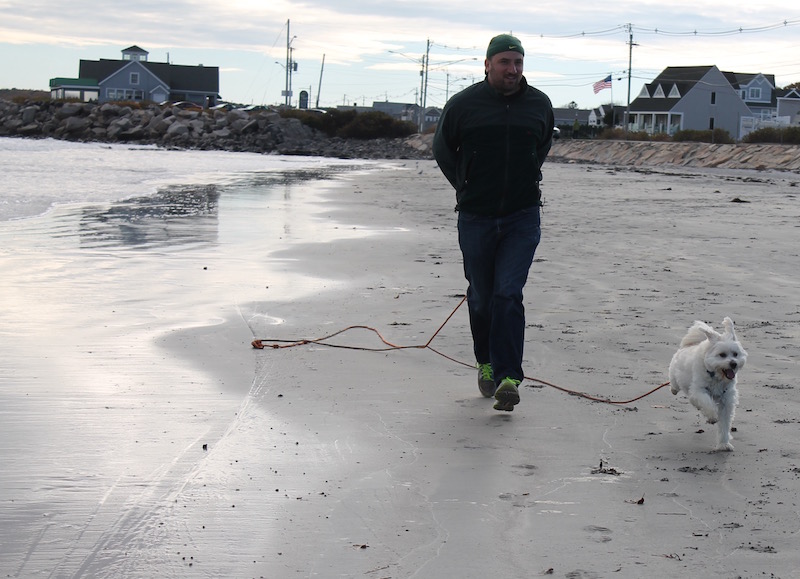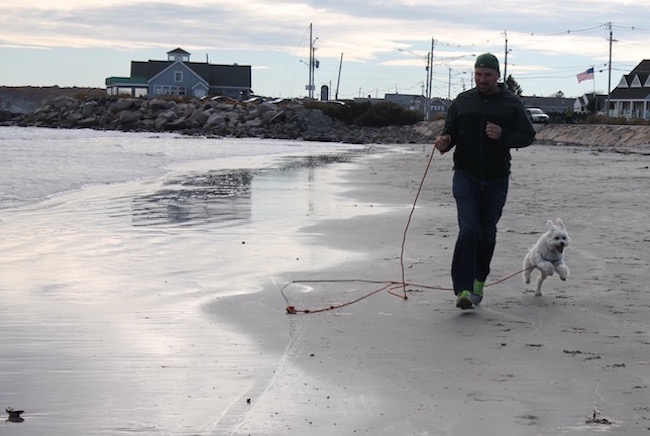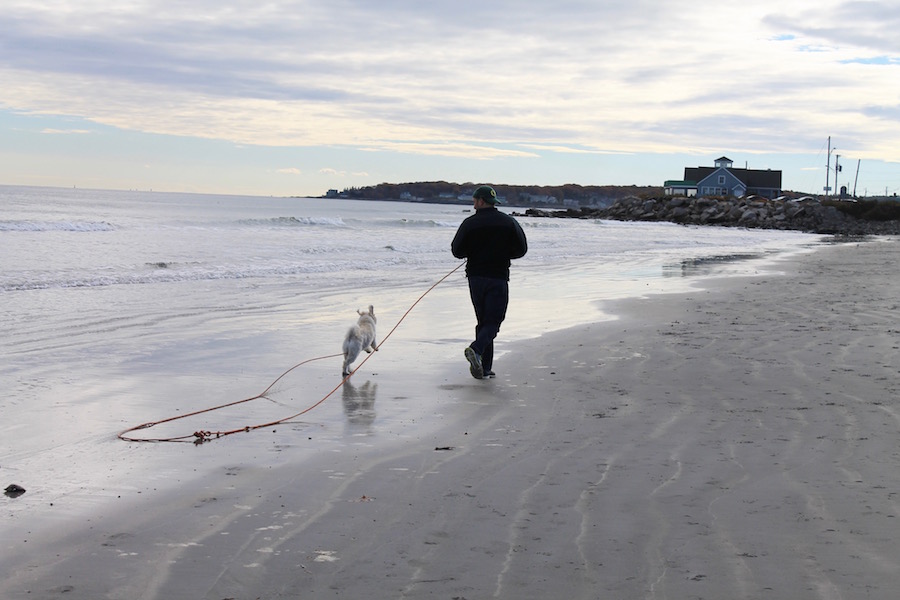 How athletic are my guys!
We stopped at Nubble Light for a couple of photos. High five to my Instagram husband for taking what are possibly the best-ever photos of me and Sprout. I love them so much that I'm going to frame one of them for my office!
We had planned to go to a conservation area for a hike but decided instead to go to Fort McClary, a little fort leftover from the pre-Civil War days. (It's pet-friendly, too!)
With a little stop at the Kittery Outlets to grab some things from Crate and Barrel, we headed home. It was the perfect day!